How to Mock Locations on Huawei P40/P30 Lite/P20 Pro/P20 Lite, etc.?
To better protect your privacy when visiting some specific website/app or get a good entertainment experience on Huawei, some of us would probably want to Fake GPS on our devices. Well, it isn't a difficult task to perform Huawei mock location as long as we know how to do it properly. Now, please spare some time to go through this page, and you'll surely be rewarded.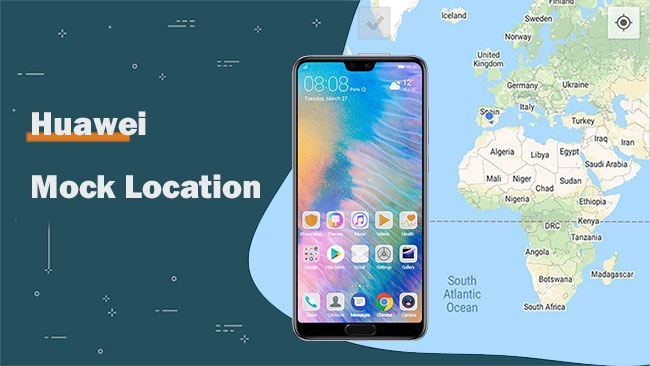 Part 1: Why You Need to Mock Location on Huawei?
Mock location helps developers fake GPS on a device for testing purposes. But now, it has been used by ordinary people to change locations for various causes. Well, do you know when we desire to set virtual location or why we need to fake GPS to get what we want? Here are some main reasons:
You want to conduct AR games (like Pokemon GO) hack on Huawei to catch more pokemon. (how to back up Android game data on a computer?)
Most travel apps need your location to help you explore places nearby.
Social or streaming apps require your location if you'd like to check in or tag yourself at a place.
You need to avoid any form of privacy compromise on Huawei.
Click to Learn:
Part 2: How to Mock Location on Huawei via Virtual Location Tool
So, how to change location on Huawei phones securely? Well, in the first place, you can take the Virtual Location Tool into account. This off-the-peg program customizes any locations in the world as you want without being tracked. You can use it to fake locations when you are playing Pokemon GO or do other operations on an Android or iOS device.
Key features of Virtual Location Tool:
Mock location on Huawei and other phones to anywhere around the world.
Select or remove the places saved on this program you have set before.
Customize routes, create different routes, or simulate routes.
Play functions on any location-based apps, including social platforms, AR games, etc.
Work for various Android and iOS devices, such as Huawei P50/P40/P40 Pro/P30/P30 Pro/P20/P20 Pro, Mate 40/Mate 30/Mate 20/Mate 10/Mate X/Nova 8/Nova 7/Nova 6/ Nova 5/G/Y/Ascend and a whole range of iPhones, iPads, iPod touch, etc.
It won't disclose your privacy.
How to Mock Location on Huawei Phone with Virtual Location Tool?
Step 1. Run the program on a computer
Download and install the Virtual Location Tool on your computer. Open it and click "Get Started" on the initial interface.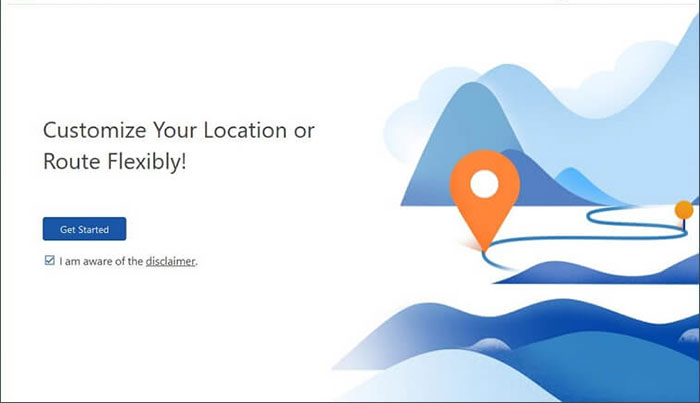 Step 2. Connect Huawei to the computer
Connect your Huawei phone to this computer with a USB cable. Wait a few seconds until the program recognizes your device.
Step 3. Select Teleport Mode and location
Go to the upper right corner of the interface to click "Teleport Mode". Then enter the location you want in the search box. You can also input GPS coordinates to find a specific location.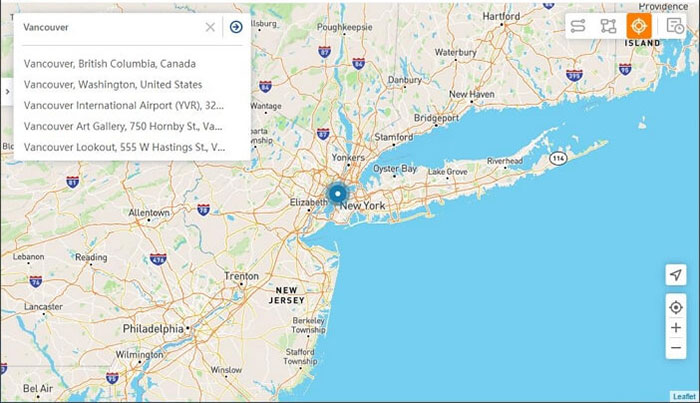 Step 4. Mock location on Huawei
The pointer on the screen will move to the corresponding location on the map in accordance with the location you specify. Click "Move" to mock location on Huawei.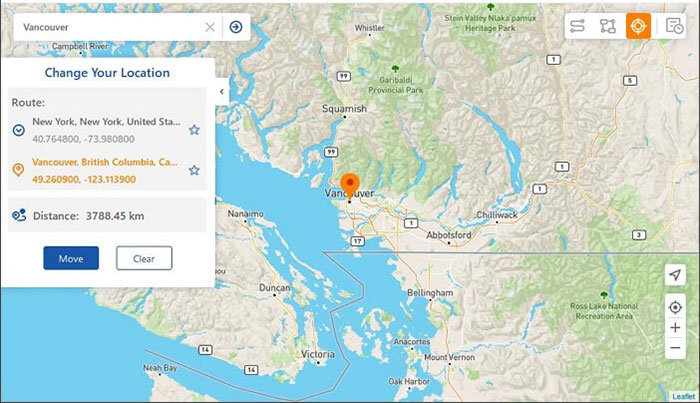 Part 3: How to Fake GPS on Huawei by Allowing Mock Locations Feature
Mock locations, a part of developer options available on Android, allow you to manually change your location to any other place on the device for many purposes. And after enabling the feature, just change your location with free and simple tools like Eos Tools Pro.
How to enable Huawei mock location by allowing mock locations feature?
Go to Huawei's Settings > System > About Phone.
Scroll down to tap "Build Number" several times till you get a prompts saying, "you are now a developer".
Go back to "Settings", and enable the Developer options.
You will see a list of numerous developer options on Huawei. And please enable "Allow mock locations". You can now enable USB debugging on Huawei on this screen if needed.

After that, you can enable Mock Location on some program like Eos Tools Pro.
Know More:
Part 4: How to Mock Location on Huawei Phone with Fake GPS
Fake GPS is a great mock location app for Huawei and other Android phones. It teleports your phone to any place in the world within two clicks. For rooted devices (is my phone rooted?), you can mock locations without turning on the "Allow mock locations" option. To do so, please use Root Explorer and move /data/app/ru.lexa.fakegps~1.apk to /system/priv-app.
How to fake GPS with the Fake GPS app?
Download Fake GPS on Huawei from Google Play Store.
You'll find numerous fake GPS apps on the Play Store; get the one with the best ratings.
Install and open it before going to your phone's Settings > Developer Options.
Now, select a fake GPS app you just installed on your device.
Open the app and use its search feature to change GPS location.
Click on the "Go" button to fake your location.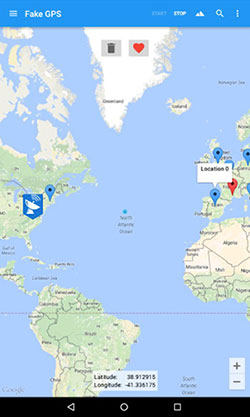 Part 5: How to Fake GPS for Huawei via NordVPN
VPN apps come in real handy if you are about to fake locations on Huawei so as to access content that's not available in your country or region. NordVPN is a great option for Huawei mock location.
How to Mock location on Huawei P30 Lite/P20 (Pro)/P20 Lite//Nova 3I/Mate 20 Pro/Y6P via NordVPN?
Go to the website of NordVPN and create an account.
Get the app on your Huawei device.
Sign in to the app. Then select the country or region you want and connect.

When the connection is successful, your device's IP will be cloaked, and it will appear as if you are in the region of your selection.
Part 6: How to Change Location on Huawei Phone with Fly GPS
Play a game like Pokemon GO and want to perform Huawei Pokemon GO spoofing to switch from one location to another? If so, just try Fly GPS, a decent app for faking locations.
To fake GPS for Huawei with Fly GPS, you can:
Download Fly GPS from Google Play Store and install it on Huawei with all need permissions allowed.
Go to Developer Settings > Select mock location app > choose Fly GPS.

Open the app, choose the places you want to mock, and then find the GPS on your phone changed.
You can then add the locations under the list of your favorite locations.
Words in the End
Are you struggling to seek how to mock location on Huawei? Don't know how to select a mock location app for Huawei? Upon reading over this passage, we are sure that you have an idea how to safely change location on Huawei phones/MatePads. Lastly, if you'd like to do anything with the data on Huawei but don't know how, please let us know in the comments.
Related Articles:
What You Should Know About Fake GPS on Android without Mock Location
Best Spoofing Apps/Software for Pokemon GO: 14 Spoofers for Android & iOS Devices
Top 6 Huawei Data Recovery Software [Most People Don't Know]
3 Ways to Track Text Messages from Another/Huawei Phone
Where Does iTunes Store Backups & How to Change iTunes Backup Location?
How to Reset A Huawei Phone or Tablet to Its Factory Settings?