How to Fix Error 963 on Google Play?
For Android users, Google Play is an important store to download the applications that enable them to get more fun from their mobile phones. Therefore, it is conceivable that how distraught you are when the error 963 on Google Play occurs. Fortunately, it is not irretrievable. Here are the methods on how to fix error 963 on Google Play. You can pick up some of them to get rid of the error.
Part 1. What is Error 963 on Google Play?
The 963 error is the numerical value of the error occurred. When the Google Play on your device suffers this issue, it will keep informing you that the error 963 is affecting your device. Meanwhile, you will not be able to launch the Google Play software and get any download source from it, remove the Google Play Store updates or anything related to Google Play. This would badly affect the use of our Android phones.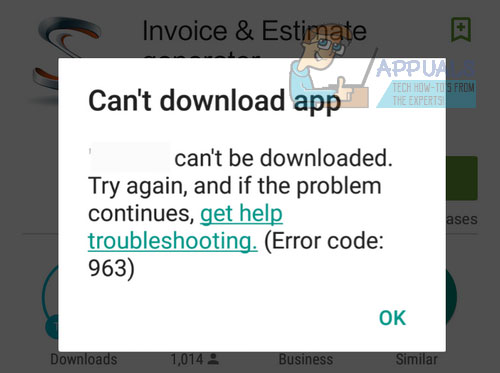 Part 2. The Causes of Google Play Error 963
Then you might wonder what reasons will cause this error so that you can do something to prevent your phone from 963 error. So, for your reference, we have summed up the causes of this error as below:
1. App Caches: Google Play might produce a large number of app caches while running which would have an impact on the software operation and cause the error.
2. SD card: If you select to download the application to the SD card rather than the internal storage, the possibility of happening this error would be larger.
3. Google Play Upgrade: Error 963 might come after you update the Play Store version.
See Also:
Part 3. Tutorial: How to Fix Error Code 963 on Google Play?
After knowing the causes of the 963 error, we can begin to fix the problem now. The followings are the basic solutions to fix the Google Play 963 error. You can go with them one by one to return your device into normal.
Solution 1. Clear Caches on Google Play
From the above, you can know that the app caches will cause the 963 error. Thus, the first thing you can do to solve the issue is to clean the caches that left in Google Play Store.
To clear Google Play caches, you can go to Settings> Applications> apps> Google Play Store & Google Service Framework> Clear Data & Cache.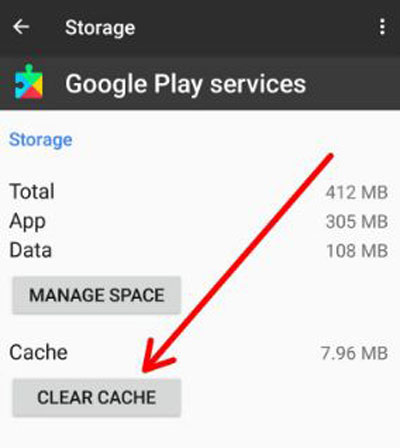 Solution 2. Move Apps to Internal Storage
The location of the applications on your device would also lead to the error so you'd better move the apps to the internal storage to avoid the error. The operation of moving apps can be:
Go to Settings and click on Apps or Application Manager option. Next, you need to swipe right further to open the All tab and then all the applications on your device will be listed. Just scroll down and look for the app that is causing the error and tap on it. Then select Move to internal storage option to complete the moving process.
Solution 3. Unmount SD Card
If the second method does not work, you can try to unmount the SD card to change the location of your apps. To achieve your goal, you should:
Click on the icon of Settings app on the screen and enter the Storage section. In the Storage page, you need to scroll down to find out and select Unmount SD Card option. Then you can go to Google Play Store to download or update the app to your SD card.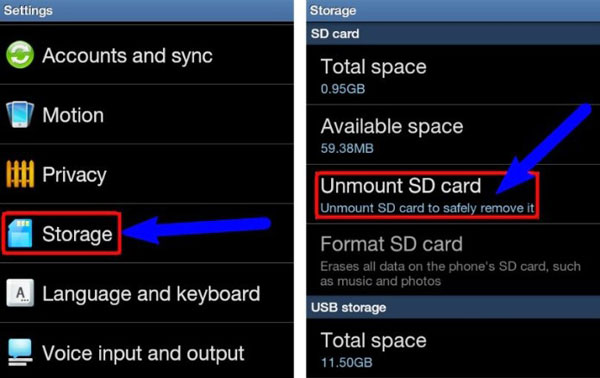 Solution 4. Downgrade the Version of Google Play
Sometimes the error 963 would appear when you are trying to update the version of Google Play. In this case, you can choose to downgrade the Google Play to have a see.
For downgrading Google Play Store, you only need to visit Settings> Apps> Uninstall Play Store Updates. This means can solve many problems of Google Play and is worth a shot.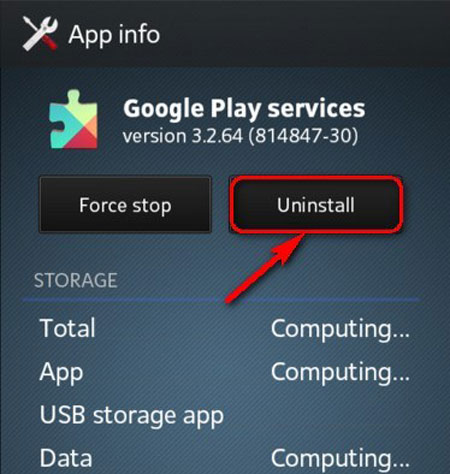 Solution 5. Reconfigure Google Account
Another possibility of this error would be related to your Google account. You can make an attempt to reconfigure the Google account that you have signed in to see whether it can fix the error or not.
Just go to Settings and enter Accounts section to elect Google option. Next, click on your Google Account and remove it. After that, you can restart your Android phone and reconfigure your Google account.
Solution 6. Factory Reset Your Android Phone
If all the means we have mentioned is still unable to solve the issue, your last selection is to factory reset your Android phone. By using this method, you might lose the data on your device so that you are suggested to backup or restore your Android phone. Now let's learn how to factory reset an Android phone:
Go to Settings> Backup Reset> Factory Data Reset> Reset Phone. Just click on the option Reset and tap on OK to confirm your option.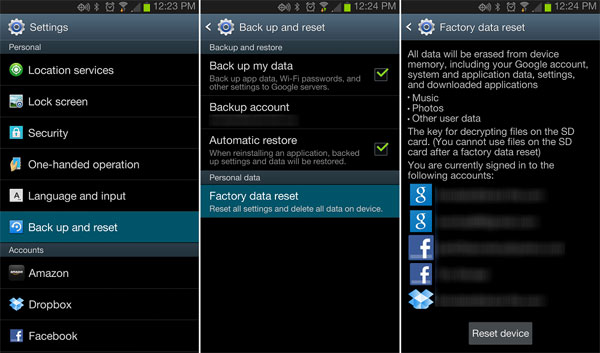 Related Articles:
How to Backup Data from A Broken Android?
Full Guide on How to Fix Android System Crash Issue
3 Solutions to Wipe Cache Partition on Android
Best Android File Transfer Alternatives for Mac [2021]
How to Transfer Data from iPhone to Android?