How to Enable USB Debugging on Broken Android?
Knowing how to perform USB debugging on Android allows you to connect Android to computer, but how to enable USB debugging when the screen is broken? This article is going to tell you how to open USB debugging on broken Android well.
As is known to all that USB debugging can be directly turned on in the developer option portal on your Android, and it is the essential setting for successful connecting Android to computer, transferring files or flashing Android ROM. So, when your screen is mistakenly broken, you can do nothing with your broken Android but giving it up, right? Actually, you still have an opportunity to enable USB debugging on broken Android, then access and view data on broken Android phone as you like. Below are the detailed solutions:
How to Perform USB Debugging on Broken Android without Touching Screen?
Since your Android screen is broken, so you can't open the USB debugging by touching the screen, right? Therefore, we could like to show you another way to reach the goal. Here, you only need to find a USB OTG and a mouse, then follow the below steps:
This method is only available when there is only the touch screen is broken, not include the display. That means you can still see the display well but can't touch it. Otherwise, you'd better to skip this method and go to the part 3 to see how to directly access to Android data with black screen.
Step 1. Connect your broken Android to a mouse with the OTG adapter. Here, you can directly click the mouse to unlock your phone.
Step 2. Find and turn on USB debugging options under the "Settings".
Step 3. Now, you can connect the broken Android to computer and it will be recognized as an external hard drive.
After that, you can directly open the phone as hard drive on your computer, then copy & paste the data you need to PC.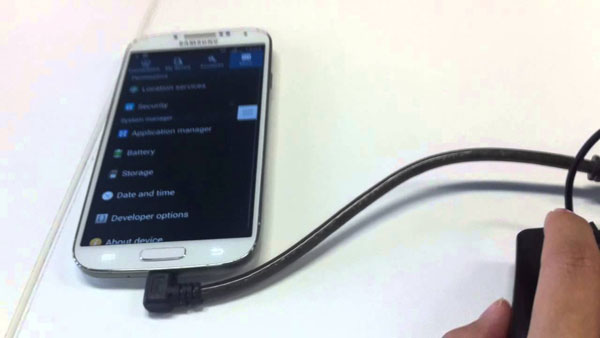 Using ADB Commands or Other Codes to Enable USB Debugging
If you have advanced computer knowledge, you can try to use the tool like fastboot, ADB command or terminal to enable USB debugging from computer. And lots of facts have proved that the USB debugging can be opened with these codes. However, if you know nothing about fastboot, ADB command or terminal, DON'T try this method. Because a simple mistake might damage your phone permanently.
Therefore, this method is obviously not suitable for everyone, but don't worry, the next method can works well in any situations. Just learn how to directly access and extract data from broken Android without enabling USB debugging at all.
How to Access and View Broken Android Data without Enabling USB Debugging?
Broken Android Data Extraction is a data extracting software, which is specially designed for Android device with black, crash, broken, white or non-responsive screen. With it, you don't need to find a way to enable USB debugging on the broken screen, and the program will easily recognize your device by entering Download mode. After that, you can view data or extract them from broken Android as you like.
Step 1. Run the program and choose the mode of "Broken Android Phone Data Extraction" in the left panel. After that, connect your broken Android to computer with USB cable.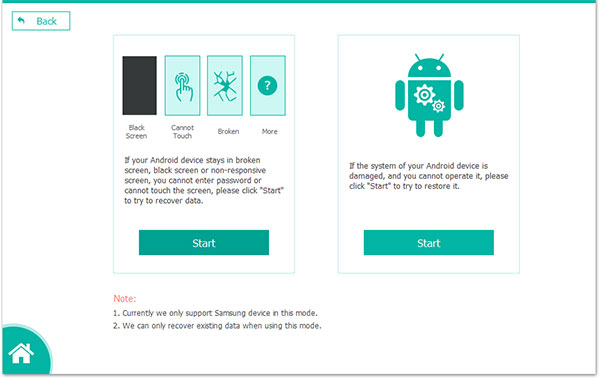 Step 2. Hit "Start" button on the interface to specify the phone name and model, and click "Confirm" button.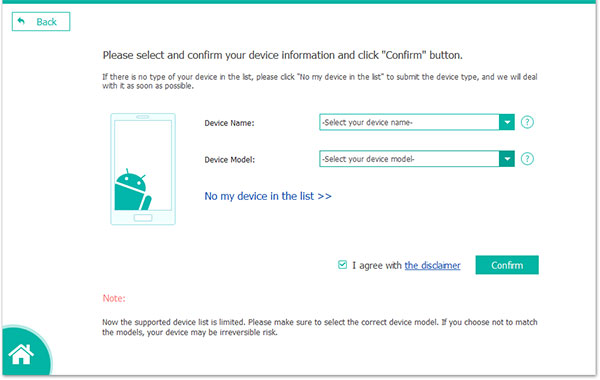 Step 3. Follow the onscreen prompts to enter your Android into Download mode, then hit "Start" button to begin the scanning process.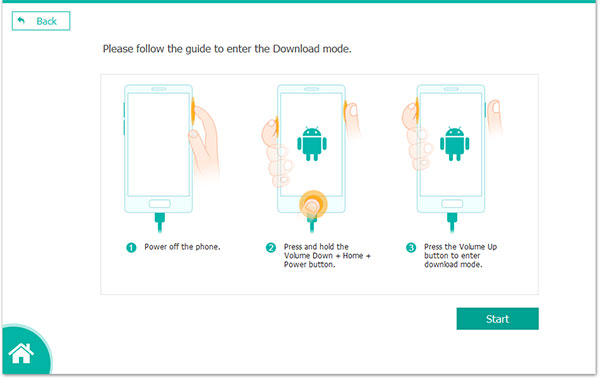 Step 4. Wait for the end of the scanning, then you can view the Android data in the form of categories. Just choose all you needed data, and click "Recover" button to save them on your computer.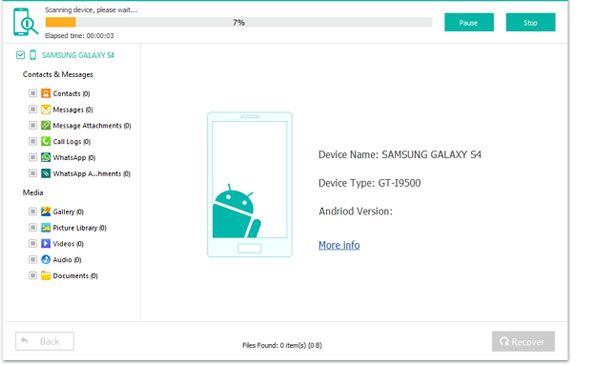 Deleted or lost data cannot be found by this broken Android Data Extraction software.
Related Articles:
How to Recover Data from Broken Android Phone
How to Recover Photos from SD Card
My Pictures Disappeared from My iPhone. Here's the Full Fix
How to Recover Data from Water Damaged Android Phone or Tablet?
Ultimate Guide on How to Recover Deleted Songs/Music from Android