OnePlus Data Recovery: How to Retrieve Deleted Messages on OnePlus
Some OnePlus users use their phones for more than personal activities, for example, for commercial purposes. Therefore, if they lose their text messages, they may miss important information related to their business and work. If you don't want to adversely affect your business relationship, then quickly retrieve deleted messages on OnePlus phone is especially important.
So, how do I retrieve deleted messages on my OnePlus 7 Pro/7/8 Pro/8T/9/9R/9 Pro? Well, the text messages may be lost due to accidental deletion, cell phone damage or system crash. Whatever the reason, we have a way to save them. In this post, we will introduce two different methods to recover deleted messages from OnePlus phone.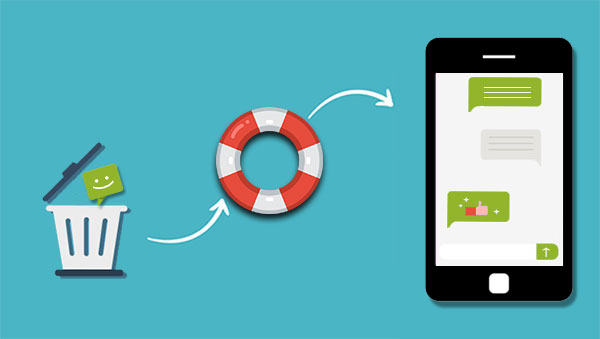 Part 1: Why are Messages on OnePlus Phones Lost?
There are many reasons for the loss of text messages on OnePlus phones, the most important of which are the following four.
Accidental deletion - The mistaken deletion of important text messages from your OnePlus phone is one of the main reasons for the loss of text messages. For example, accidentally pressing the delete button, emptying the recycle bin, etc., are all reasons why we lose messages.
Failed file transfer - When you change your old OnePlus device, you need to transfer files, including text messages, from the old phone to the new phone. And if you use unreliable OnePlus data transferring tools, or incorrect operations, it will cause the loss of mobile phone files.
Formatting error - When you connect a OnePlus phone or phone SD card as an external drive to the computer, formatting errors will bring about a disaster of data erasure.
Virus infection - When you use a virus-laden mobile phone software, browse unsafe websites, download a virus-containing video, etc., there will be a threat of loss or deletion of text messages.
Part 2: How to Retrieve Deleted Messages on OnePlus with Doctor for Android
If you want to retrieve deleted messages on OnePlus phones, the first and most important point is that you must stop using your phone immediately and do not add new data to your phone. Because the deleted text messages are only marked as useless messages, they still exist in your phone. Once they are overwritten by new data, you will completely lose the possibility of recovering them.
Then, you need to install a reliable and safe OnePlus data recovery tool to help you retrieve deleted text messages. Here, I recommend MobiKin Doctor for Android, an Android data recovery software that stands out with its user-friendly interface and super high data recovery success rate. It is a multi-functional data recovery software that can be recovered for any reason Lost or deleted text messages, photos, contacts, videos, etc.
What Can Doctor for Android Do for You?
Recover lost or deleted text messages from OnePlus One, OnePlus 2, OnePlus 3, etc.
Apart from text messages, it can still restore contacts, photos, videos, music, call logs, documents and so forth.
The recovered OnePlus phone data can be saved on computer with editable and readable file format.
The program supports other Android devices, such as Samsung Galaxy, HTC One, Huawei, Xiaomi/Redmi, etc.
As stated above, with the help of the OnePlus data recovery software, recovering text messages from OnePlus phone can be done without any hassle. All the user has to do is following the steps provided below and the entire text messages can be recovered.
Step 1: Run the OnePlus data recovery program
Run the SMS recovery program for their OnePlus device after you downloaded and installed it. Choose "Android Recovery" from the toolbox.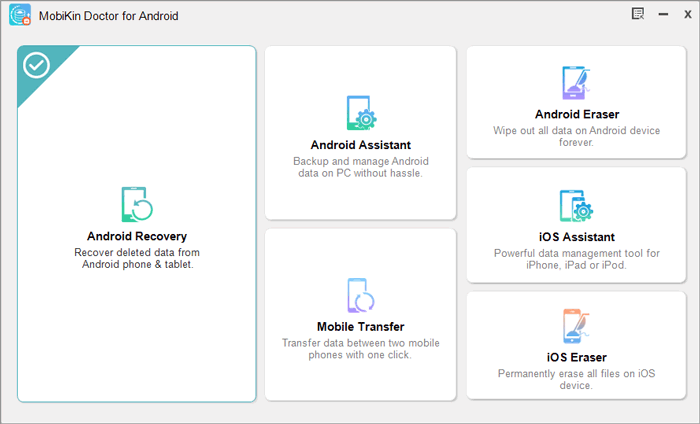 Step 2: Connect OnePlus phone to the computer
Connect your OnePlus phone to the computer with a USB cable. You should turn on the USB debugging on your OnePlus phone to let it be detected by the program.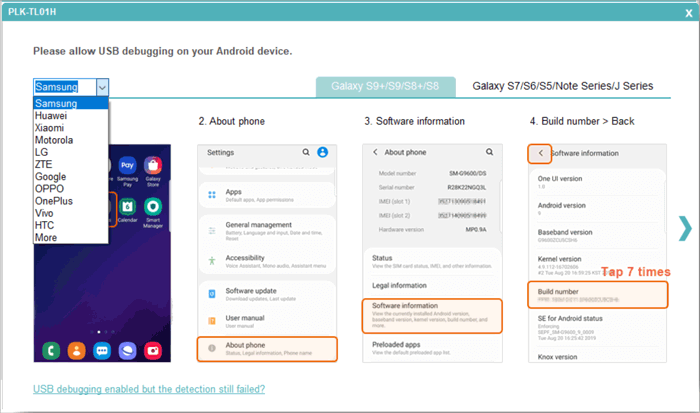 Step 3: Scan OnePlus phone for lost messages
To recover the lost and deleted text messages, you can click to choose the "SMS" from the primary interface and then click "Next" button to let the program scan the connected OnePlus device. After a few while, all the lost text messages will be scanned out.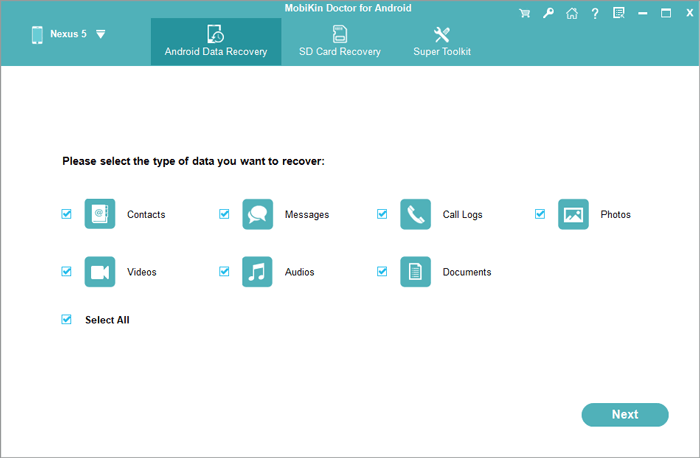 Step 4: Start OnePlus SMS recovery
All the lost text messages are shown in red color. Preview and tick off the text messages you want to recover and click the "Recover" button to kicks off the SMS recovery process for the connected OnePlus phone.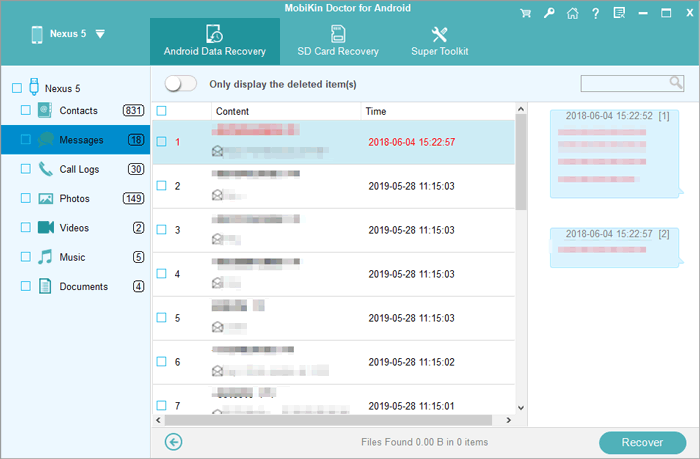 Video guide on how to recover deleted text messages on oneplus 5/6/7 Pro/8/9
Read Also:
Part 3: How to Recover Deleted Messages from OnePlus via Messages App
There are many SMS recovery apps in the Google Play Store that can help you recover deleted text messages on OnePlus phones. You only need to enter the keyword "recover deleted SMS" in the search bar, and all related apps will pop up. Then you can choose the OnePlus SMS recovery app that best meets your expectations based on the product description and user reviews.
Here, we recommend SMS Backup & Restore app to recover deleted text messages on OnePlus phone. It is an all-in-one Android app that can back up and restore text messages on your Android phone easily and quickly.
But the premise of using SMS recovery app to recover lost text messages is that you have used the app to back up text messages on your phone before they are deleted.
Step 1: Back up your SMS on OnePlus
Download and install the app for free from the Google Play Store.
Run it, and then click "BACKUP"> "Create New Backup" to backup MMS messages and special characters on your phone.
Customize the name of the backup to create this backup file. At this point, you can also choose to back up the SMS to your local phone or upload it to Google Drive/Dropbox/Email.
Click "OK"> "Yes" to start backing up SMS.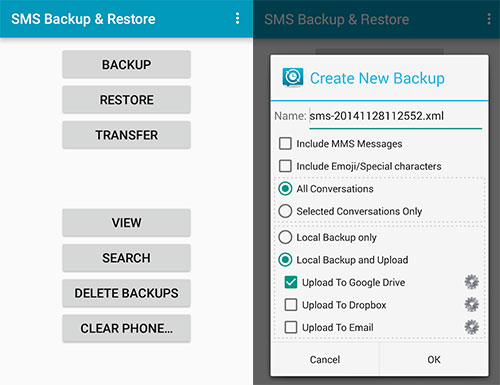 Step 2: Restore the lost OnePlus SMS from the backup
Run this app and select "RESTORE" on the main interface.
Find the SMS backup file you created earlier.
tap "Do not restore duplicates"> "Restore MMS Messages" or "Restore All Messages" or "Only Restore Messages Sent/Received Since:" alternatively> "OK"> "CLOSE" to restore deleted messages from the backup file to you Phone.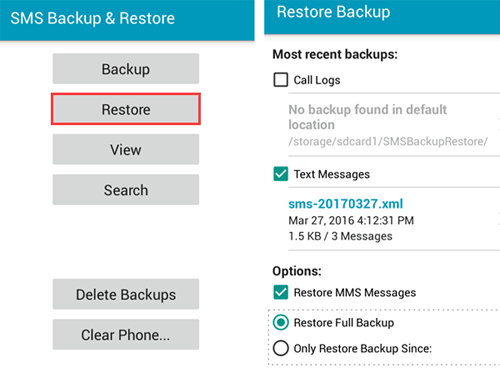 Generally, the backup created by SMS Backup & Restore will be saved in the phone memory by default. If you plan to change the phone or restore the phone to factory settings, in order to prevent the backup file from being lost, you'd better copy the backup file to an external SD card.
Read Also:
Part 4: Suggestion: How to Back up Text Messages on OnePlus
How to ensure that the text messages on the mobile phone will not be deleted next time? It's simple - backup! Once the data on the phone is backed up, there is no need to worry about the loss of text messages or other data. Here, we recommend an excellent Android backup and restore software - MobiKin Backup Manager for Android, to backup and restore all the data, including contacts, messages, photos, videos, music, call logs, apps, etc., on your OnePlus phone.
Steps to back up text messages on OnePlus by using Android Backup and Restore:
Install and launch this software on your computer.
Connect your OnePlus phone to the computer via a USB cable.
Click on "Backup" on the program interface.
Tick off the "Messages" tab and click the "Browser" button to specify a location to save the backup data.
Click the "Back Up" button to initiate the OnePlus backup process.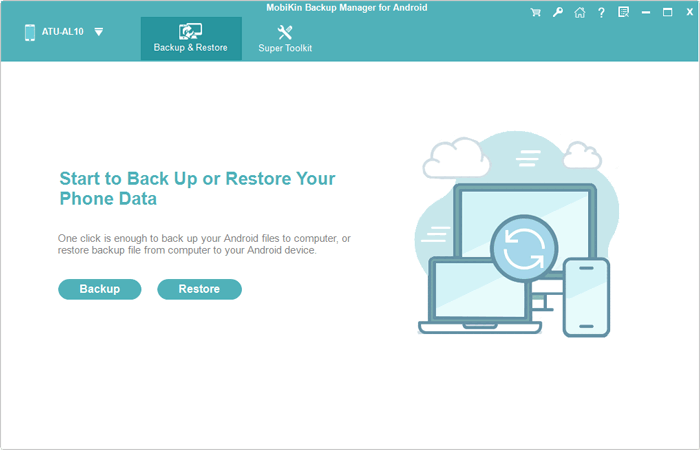 Conclusion
The above are different solutions on how to retrieve deleted messages on OnePlus 9/9R/9 Pro/8 Pro/8T/7 Pro/7T/6T/6/5. If you have used a third-party Android SMS recovery app to back up your lost text messages, then the best way is to use the same app to restore the lost messages from the backup SMS. If you don't have a backup, then using MobiKin Doctor for Android to directly recover deleted text messages from OnePlus phones is your best choice.
If you have other solutions for Android SMS recovery, please share with us in the comment area.
Related Articles
In-depth Guide on How to Transfer Photos from HTC to PC
How to Transfer Data from HTC to Huawei P40/P30/20/10 Pro/Mate?
HTC Transfer Tool - Simple Steps to Transfer Your Data to a New HTC
How to Transfer Files from HTC to Mac in 5 Efficient Ways?
How to Retrieve Text Messages from a Broken Android Phone in 2021
[Solved!] How to Transfer Text Messages from iPhone to Android?