Best Cache Cleaner for Android - Clear Cache on Android Phone
When using the Android device, some problems may be encountered to do with operations and responses to tasks. For example, Sometimes you might want to launch a new app but it takes too long for it to deliver on the new task or when you're typing a new email, it takes more than a minute for the letters to appear after they have been typed. Things like these build up frustration with the device and can make one lose faith in the Android phone. But the solution to the slowness of your phone may just be staring you at the face. If you have never thought about cleaning caches on Android devices, then that is the time to do so.
Why Need to Clear Android Apps, Safari History, etc. Caches Regularly and How?
Cleaning Android cache can save a lot of space on your device. After that, you'll have adequate space for new downloads and apps or you can accelerate the performance of your device. In the Android 4.2, there is a new way to free up space by just two taps. This saves your time of having to make their ways through the thick of all apps one by one. You should head to the settings, then proceed to the storage and simply tap on the cached data section. At this juncture, all caches on your device will be cleared. However, if your Android operating system are not the version of 4.2, what will you do?
Tool You'll Need:
To solve the problem, you have to find a well-performed cache cleaner for android as your assistant - Android Data Cleaner. This program is one such tool that can be used to free lots of storage memory for any Android devices and it even frees the memory of the phone's internal memory. And it is also an app that will really sort out the headache of someone who has memory management issues with their device.
Tips: To enhance the performance of your phone do not go then and cram and clutter the cleared space with even more things which are not needed.
How to Clear Caches on Android Phone or Tablets Easily?
1st of all - Run the Program and Connect Your Android Device to PC
Launch the program on your computer, and link your Android phone or tablets into the computer. Then install the MobileGo connector on your device and then the launched tool will detect your device automatically. And you can see an interface like below: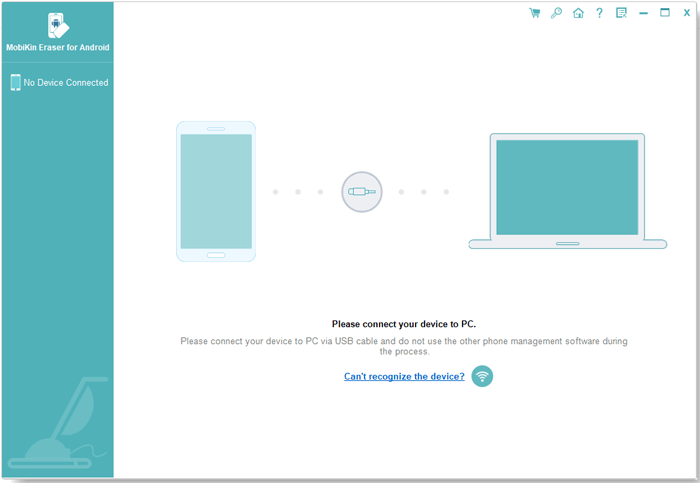 2nd - Choose "Erase All Data" mode and Scan Your Device
In the left panel, you can find an option of "Erase All Data" mode, then just click it and hit "Erase Now" button to delete all files on Android, including the junk files or cache files on your connected Android phone or tablet.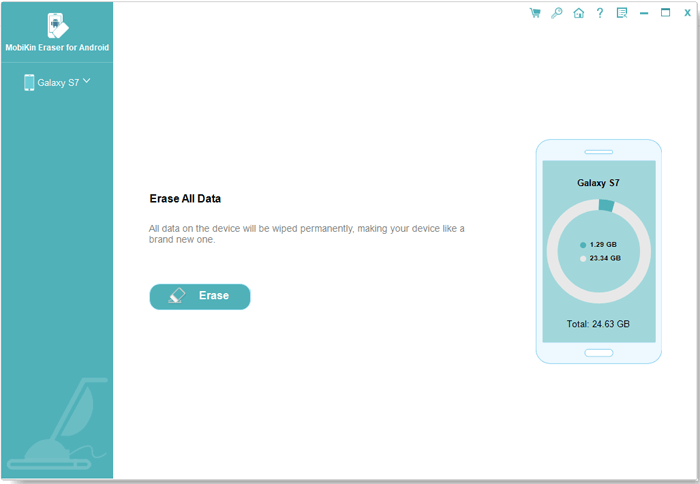 Note: For Android, the software now only supports the Erase All Data mode, so you are suggested to make a backup before the process. And the software will be improved soon with more functions.
3rd - Begin to Erase
After that, you can type the "delete" on the pop-up window to confirm your action and then click again the big "Erase Now" button in the bottom of the panel to clear all caches on your Android device completely.
Related Articles:
How to Erase iPhone Data without Restoring Permanently
How to Permanently Erase iPhone Text Messages