How to Wipe Out Data from Samsung SD Card
If you own an Android phone, let's might as well suppose a Samsung phone, you can certainly insert an external SD card when not enough space is available on Android internal memory. But also there are cases when you want to wipe out data from your Samsung SD card, either for protecting your personal information from being leaked or simply freeing up enough space for other new files.
Whatever being your purpose, one thing for sure is that you can't wipe out data from Samsung SD card without a handy tool. And that's why this Samsung SD Card Eraser software is designed.
Why Should I Rely on This Software?
Reason 1. With this software, you can permanently erase anything from Android phone without any restrictions.
Reason 2. Files deleted with this software will have no chance of getting recovered.
Reason 3. Different files like contacts, messages saved in the internal memory or SIM card as well as other files saved in the SD card can all be supported by this software.
Reason 4. Various Android devices like Samsung, Sony, HTC, LG, Motorola and many more can all be suited by this software.
To name just a few. In general, if you are looking for a SD card eraser for your Samsung phones. The tool mentioned in the above, without any doubt, is your best choice!
Tutorial - How to Wipe out Data from Samsung SD Card
Step 1. Open the installed software on the computer and then get your Samsung phone connected to the computer via the USB cord. And install the MobileGo connector on your Samsung device. Before that, make sure that an external SD card has been inserted into the Samsung phone.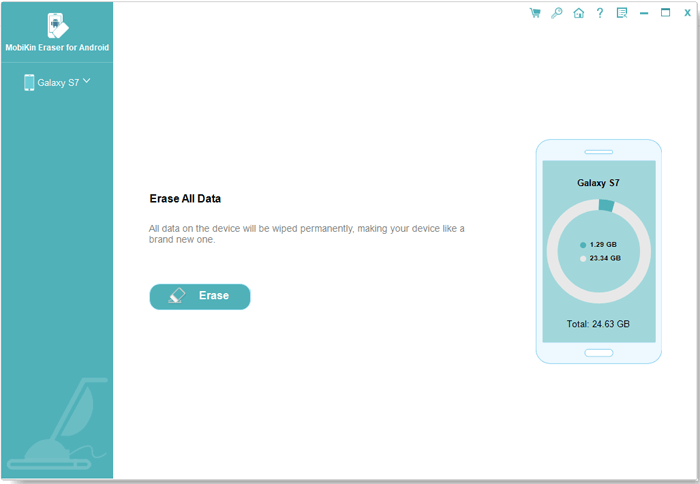 Step 2. Then choose the Erase All Data mode on the main interface to erase everything from Samsung SD card.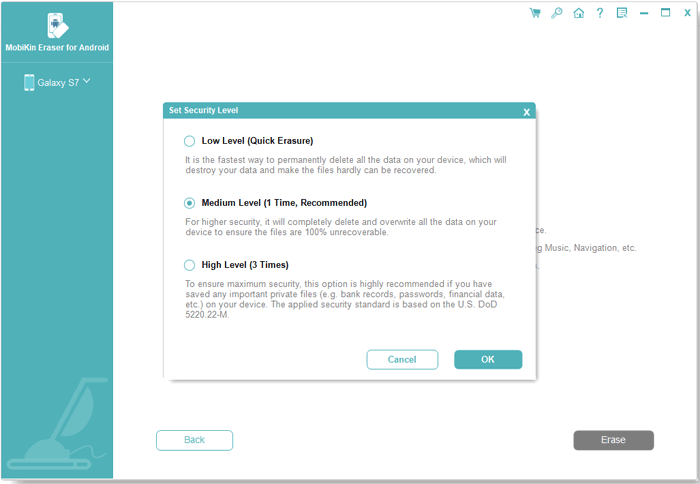 (Note: At the current version, there is only one erasing mode, so you are suggested to back up other files ahead of time. But it will be improved in the coming versions.)
Step 3. Now, all you need to do is to type "delete" on the box to confirm your action and then wait for the process to get completed within a little while.
So such a powerful Samsung SD Card Eraser (Windows/Mac) software is waiting for you! What are you waiting for? Just choose the right version and give it a try by yourself!
Related Articles:
How to Delete WhatsApp Contacts/Messages on iPhone?
What Happens If You Delete a Backup? Get Some Helpful Tips Here
User Guide: How to Delete Music from Android Phone/Tablet Effectively?