Permanently Remove Contacts/SMS from HTC Internal Memory
Android devices maintain a continued upgradation all the time, and now you may plan to replace your old HTC phone since it runs too slow. Well, buying a new phone is just a matter of a few dollars, there is one important thing you can't forget - protecting your personal information previously on the old device.
In this case, you could transfer important files from HTC phone to the computer as a backup so as to export these backup files to the new device, and then just permanently erase all files from your HTC phone, especially those containing personal information like contacts and SMS messages.
The below tutorial will tells you how to permanently remove contacts/SMS from HTC internal memory within simple clicks. Any files deleted with this software have no chance of being recovered whatever powerful data recovery tool you are using! Now are you worried that the professional software might have a complex user interface? No need at all! This all-in-one data eraser offers you the easiest path, enabling you to remove any unwanted files within simple clicks!
Note: When your HTC phone is running slower and slower, you could consider speeding it up before buying a new phone.
Easy Way: Fully Delete Contacts/SMS from HTC Internal Memory
As you know, simply deleting files from the device itself cannot permanently rid such files and you actually need to have a try of a handy assistant like this HTC Internal Memory Eraser (Windows/Mac) software, which enables you to permanently remove contacts/SMS from HTC internal memory in one click. With this software, all files like contacts, messages, photos, videos, apps and many more can be perfectly compatible, no matter they are saved in the internal memory, or SIM card or SD card. Best of all, aside from HTC phone, you can also use it to erase other devices like Samsung, LG, Motorola, Sony and many more.
Note: It is suggested to make a backup of your device in case of unexpected data lost. And you can download the freeware on your computer and follow the guide as below.
Related: How to Wipe out SD Card from HTC Phone
Simple steps to use this software:
Step 1. After opening the installed software on the computer, link your HTC phone to the computer via the USB cord. Then this software will detect your device and scan for all files saved on the device. Install the MobileGo connector on your device as prompted.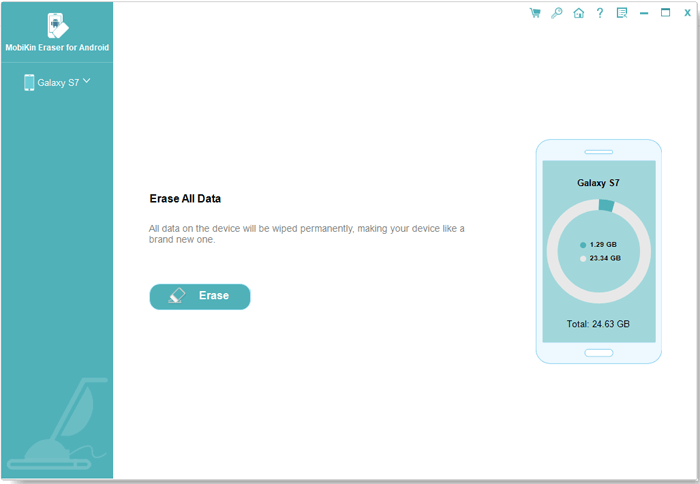 Step 2. Then choose the "Erase All Data" option on the main interface and type "delete" to the box to confirm your action and start to erase the data from your device permanently, including the contacts and SMS.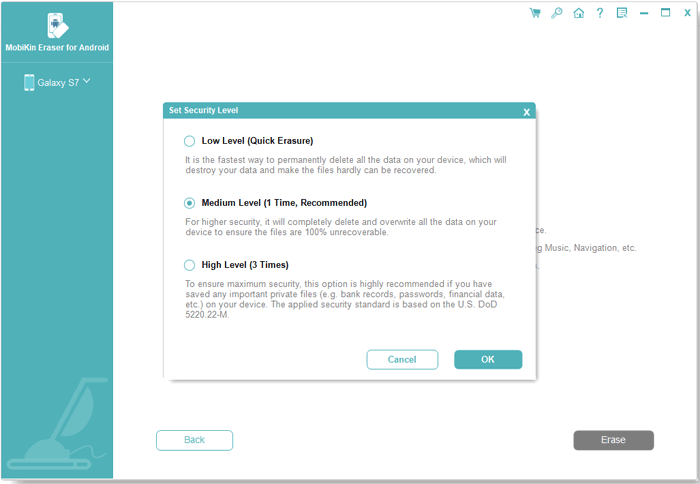 After that you might need to restore the other needed data from the backup you have made.
Words in The End:
If you simply want to delete files from your phone so as to free up enough space for new downloads, you can actually consider backing up files from your device to the computer and then delete them. In this way, you can save more space on your device while keeping your wanted files. To make a phone backup of your device, this Mobikin Assistant for Android (Windows/Mac) surely can't be missed, which makes it as easy as pie to transfer anything from HTC or other Android devices to the computer or external hard drive as a backup!
Related Articles:
Can't Delete Photos from iPhone/iPad? Here are Solutions!
3 Ways to Delete Photos from Samsung Galaxy Permanently in 2023
How to Permanently Delete Text Messages from My Android Phone?