Want to Speed Up HTC Phones? Click here
Q: "My HTC operated more and more slowly recently. I know that I should delete the unnecessary files to free space and I did so several weeks ago. But again the device began to respond me with a slow speed. When I tap on the app and I have to wait for several seconds before the app is open. So I just want to know how to speed up my HTC phone and please do not ask me to delete the files and applications I just downloaded. Because I only keep the necessary files on my phone now and there are no unnecessary data that can be deleted."
Smart phones will operate slowly as time goes, which is common sense to everyone. And many people think the best solution is to delete unnecessary files to free the space. But soon the users will find the smart phone operates slowly again and you have to delete the data again. What if you do not want to delete the files you downloaded? Here comes your ultimate solution.
Tool You'll Need:
In order to speed up your HTC phone, you can clean junk files that are useless to you and will have no side-effects on your using. The junk files refer to the app temp files, app cookies, app catches, user storage files, photos caches, crash logs, etc. They will be generated whenever you play the smart phone. It will be troublesome for users to clean junk files manually because they are stored in different folders and you need to find them one by one. You can download the Android Data Cleaner to clean the junk files.
The software is professional and powerful. It will detect the connected device automatically and deeply. Then you will see the junk files that are displayed on the window as different categories. You can easily find the wanted files and clean the junk files with one click. What's more, it can support various Android phones with different generations from Android 2.0 to Android 11 or later. By the way it is risk-free and clean.
Now, just click the below icon to download the software and follow the guide to delete your unneeded files on HTC as you like.
Clean Junk Files and Speed Up Your HTC!
Step 1. Install the software you just downloaded and use the USB cable to connect the device to computer. Then start the software and install the MobileGo connector on your device as prompted, then it will begin to detect your connected device. You will see an interface like this.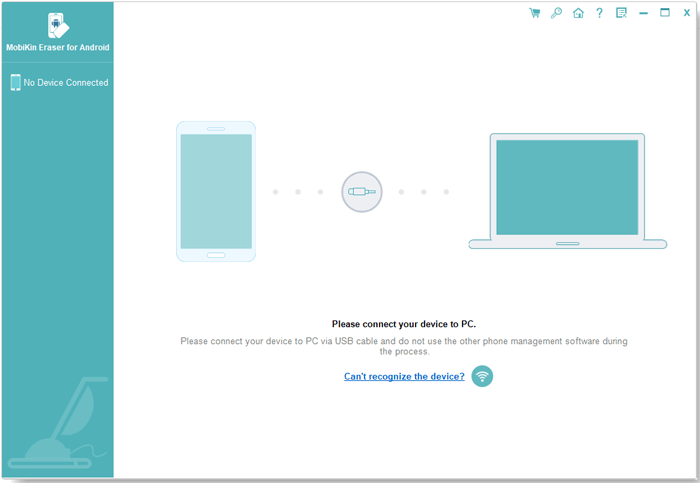 Step 2. Then you might select the Erase All Data mode on the interface to go on.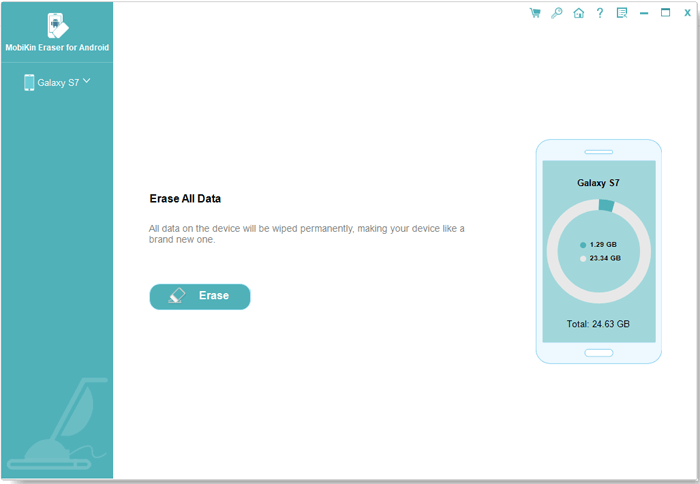 Note: For Android device, there is only the Erase All Data mode for now, so you are suggested to make a backup of your important data before the process. And the software will be improved soon.
Step 3. Then you will be asked to type "delete" on the box to confirm your action and finally hit the Erase Now button to remove them immediately.
Related Articles:
Can I Delete Songs from iPhone But Keep Them on iTunes? Of Course You Can!
How to Permanently Delete Text Messages from My Android Phone?
How to Delete All Contacts from iPhone Quickly [with Illustration]