How to Remove Documents from Samsung Phone
Nowadays, a mobile device like Samsung phone is no more a device used simply for making dialing calls or texting messages. Instead, it is now a professional tool integrating multiple functions in one. It can also be your compact camera, allowing you to take photos or videos whenever you want; it can also be your handy assistant to memorize any important notes or save documents as wanted or needed. For some users, maybe you prefer using your Samsung phone as a document manager, in particular.
After all, it allows you to access and edit documents directly on your phone, without bothering a computer. That do facilitate your mobile life. But when you no longer need those documents, remember to remove them from your Samsung phone, so as to ensure useless files won't eat up your precious storage space. And these documents contain your personal information and you don't want them to be seen by other people. Then you need to permanently delete documents on Samsung phone.
User Guide: How to Permanently Delete Documents on Samsung
Never think it is enough to simply delete unwanted files within your device? It just temporarily remove them from your device, not permanently, since such deleted files will be easily recovered as long as you get a professional data recovery tool. Here, you need to get a professional data eraser at hand. And this Android Data Eraser software is my strongest recommendation.
With it, you can delete documents on Samsung phone without any hassles. And files deleted with this software will have no chance of getting recovered. More importantly, this software is able to delete any files saved on your device, including contacts, messages, photos, videos, movies, documents, apps and many more. As long as your device is running Android operating systems, you can always use this professional data eraser to wipe out anything as you want and like.
Note: In case of unexpected data lost, please make a backup of your device before the process.
Steps to use this software:
1. Open the installed software on the computer and then link your Samsung phone to the computer via the USB cord. Then you might be asked to install the MobileGo connector on your Samsung, just install it.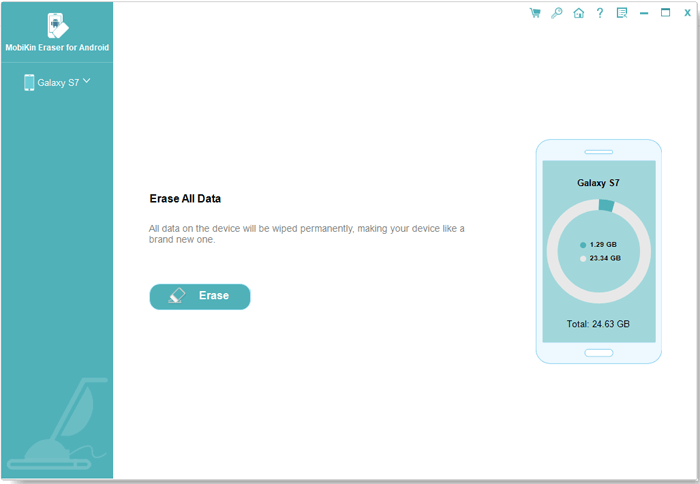 2. Choose the "Erase All Data" option to continue the process. Then type the word "delete" to confirm your action.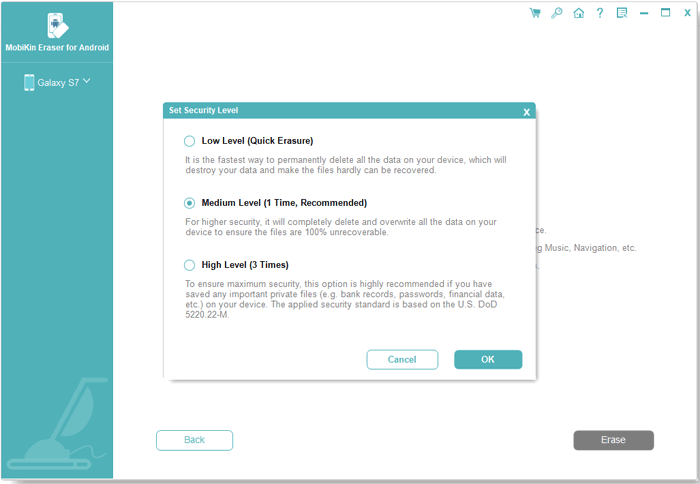 3. After erasing, the software will report you what type of data has been deleted and how much of them.
Related Articles:
How to Delete Gmail Messages from Android Phone