How to Easily Delete Backup on Android
Since various unexpected reasons could lead to sudden data losses of your Android device, many users will back up Android device from time to time to minimize the effects brought by sudden data losses. But in some cases, for example when you want to sell out your old Android phone, you may want to permanently delete everything from your Android phone, including the backup, so as to ensure that all your personal information is safe once and for all.
User Guide: How to Delete Backup on Android
Actually, there are multiple ways for you to back up Android phone, and quite a few users will possibly choose Google account. Now, let's see how to delete Android backup created via Google account.
- First of all, you need to find out what information have been backed up to Google. Here, you need log into your Google account with the right ID and password. Under the Android section, you will know which devices have been registered with Gmail username and password.
- Then open the application launcher and go to Settings tab. Scroll down to select the Personal option and then Backup & Reset. Now, tap the check boxes next to Back up My Data and Automatic Restore options to disable the features.
- Now, hit the Back option to return to the main Settings interface. Tap on Personal Dictionary option and then tap a word in it. Trash the Trash icon on the Google keyboard. Now, scroll down and tap on Voice Search option. You should then uncheck the box next to Personal Recognition to remove your personal voice profile from your Google's server.
- Finally, go back to app launch and the navigate to the Play Store tab. Click on the three-dot icon in the upper right and then My Apps option. Now, touch the All option to see all the backup files. You can then tap on the X icon next to each apps that you want to delete from your Google account.
For users who usually back up Android data to other services like Outlook, Yahoo, you can just follow the similar steps. When you want to safely deal with your old Android device, you also need to permanently erase everything on your Android phone. Then this MobiKin Eraser for Android (Windows/Mac) software is surely the one you are looking for. With it, you can permanently erase all data on Android phone without any hassle, including contacts, messages, photos, videos, apps and many more.
Related: How to Manage Storage on Android
Easier Way to Backup Android and Delete Android Backup
If there is way which makes it easier for you to backup Android device and you can delete Android backup within simple clicks, then why not give it a try? This MobiKin Assistant for Android or Assistant for Android (Mac Version) is surely the one you are looking for.
With this software, you can easily transfer anything from your Android phones to the computer, including contacts, messages, photos, videos, apps and many more. Within simple clicks, you can easily back up Android data to a safer place. And if you want to delete backup on Android phone, just open your computer and navigate to the backups and then delete them in one click.
And if you want to delete files saved on your Android phone, this software can also help you! With it, you can delete any files from your Android phone within 1-2-3 steps.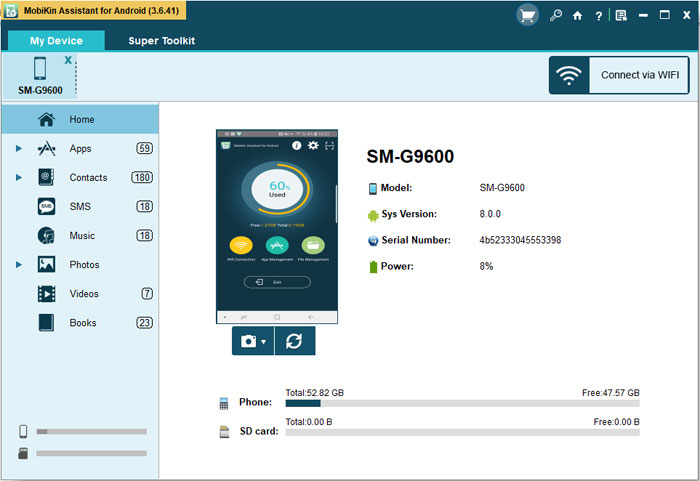 Related Articles:
How to Delete Backup on iPhone