How to Clear iPhone Memory with Few Clicks
Question One: I want to clear the iPhones memory, not just for safari, but for the whole phone in general. Is there anyway to accomplish this? Actually, I have tried "Hard Resetting" to no avail, any other suggestions? - From Apple Discussion Forum
Question Two: I have used my iPhone 5 for a couple of years, and recently it remind me that the storage is limited, so I have moved hundreds of photos from the device to computer, and deleted them in my iPhone, and I also deleted some unused apps from the device. However, the device is still remind me that the storage is almost full, what happens? - From Yahoo Answer
It is common that the iPhone storage become smaller and smaller after being used for a long time. Sometimes you may find that even though you have deleted a large amount of files from iPhone, but the storage is still occupied just like the above situation, and you may feel confused about the phenomenon, right? And also want to know why your iPhone is slow, right? In fact, every time you use the iPhone, it will not only save the new data that you imported or sync, but also record all your behavior automatically, including cache and all history generated on the device. Thus, if you have no habit of clearing these files regularly, you'll find that your iPhone's storage become more and more smaller with lots of unknown data. And if you still not clear your iPhone memory, you may can't download or install any new applications. Now, the problem is coming - how to clear iPhone memory effectively?
Don't worry, here we'll show you an ideal way to reach the goal. First of all, you have to prepare some tools before the process:
1) iPhone and its USB cable;
2) Windows or Mac computer;
3) MobiKin iOS Cleaner (3rd-party program).
MobiKin iOS Cleaner (Windows/Mac) is a professional data erasing software for iPhone, iPad and iPod. With it, you can easily and quickly erase junk files, privacy info or any unused data on the device selectively or in a batch. It will help you greatly release free space on your connected iPhone, iPad or iPod touch, so that you can install new application, or update iOS system freely. Now, click the below icon to get the Windows or Mac version on your computer, then follow the below instructions to clean iPhone memory easily.
iPhone Memory Cleaner - 3 Clicks to Clear iPhone 6/5S/5/4S Memory
First of all, Install the Program on Your Computer and Make Your iPhone Detected
Follow the instructions in the program to finish the installation, then launch it on your Windows or Mac computer, then plug your iPhone 6 Plus, iPhone 6, iPhone 5S/5, iPhone 4S/4 into the computer, and make it be detected by the launched iPhone Memory Cleaner software.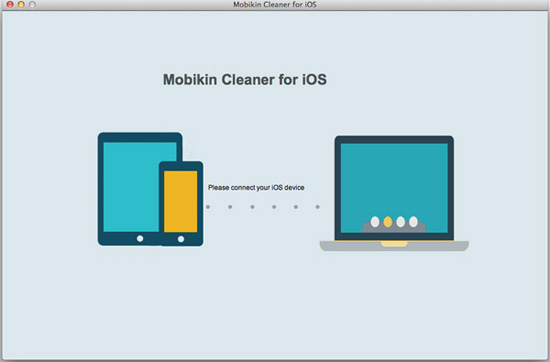 Then Select the Wanted Types of Files
select the Quick Scan mode and then you will see an interface like the below one. Check and mark the types of files you want to clean and hit the Start Scan button to let the software to find these files.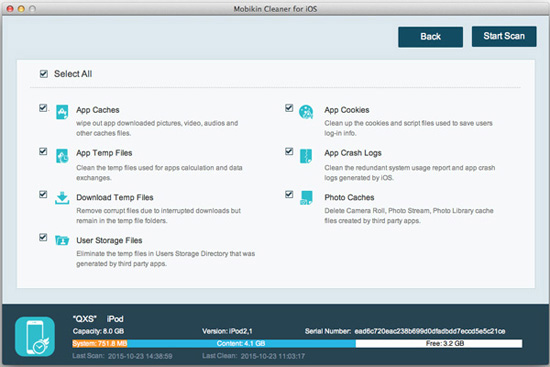 Finally, Clean Memory on iPhone Right Now
Select the files you want to clean and mark them. Finally hit the Clean icon on the top right corner to clean the memory from your iPhone.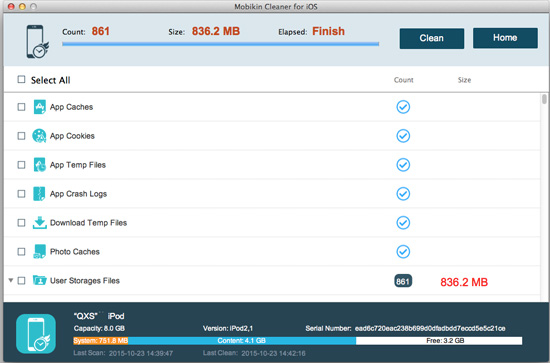 Related Articles:
Can I Delete Songs from iPhone But Keep Them on iTunes? Of Course You Can!
How to Permanently Delete Text Messages from My Android Phone?
How to Delete All Contacts from iPhone Quickly [with Illustration]