Complete Guide on How to Fix iPhone Live Photos Not Working
What is iPhone Live Photos? It is a feature of iPhone 6S or newer, iOS 9 or newer. It allows users to take a 3-second audio with iPhone or turn frame photos into audio-visual images. Most users like to use this feature cause it can make the photos be dynamic rather than static. They can also use it to be the wallpaper of the device. However, some users report that they often fail to use this feature and wish to get the solutions. That's why we write this post.
This tutorial will provide several methods for you to fix iPhone Live Photos not working issue. Just read and get the one you need.
See also:
How to Send Long Videos on iPhone?

How to Email iPhone Photos/Videos?
1. Live Photos Do Not Show in Photos App
People cannot see the Live photos in Photos application could be one of the most common Live Photos problems. Some users say that they are not able to find the mini they have taken just now in Photos app and the photos do not appear even after they press hard on screen using 3D touch. In this case, you can check two settings on your device to settle the problem.
Solutions 1: Enable and Use Live Photos Correctly on iPhone
- Launch Camera application on your iPhone and tap on the live button to enable the Live Photos. Here, the feature is working well only when the button is yellow.
- Click on the "Capture" button to start taking live photos. During the process, you need to hold your iPhone steady and do not move it until the live icon disappears from the screen.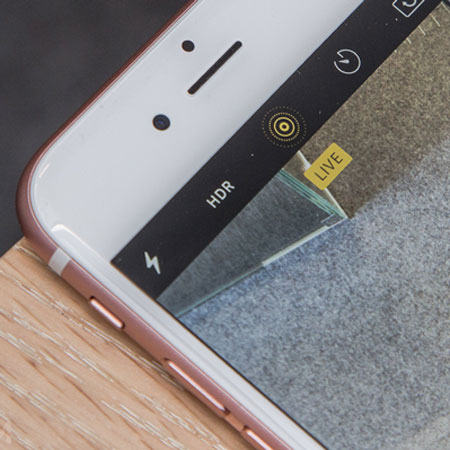 - Finally use the 3D touch on your iPhone to view the live photos.
Solution 2: Disable Low Power Mode
- Option 1. Go to Settings> Battery to find out the "Low Power Mode" option. Then slip the slider to turn the mode off.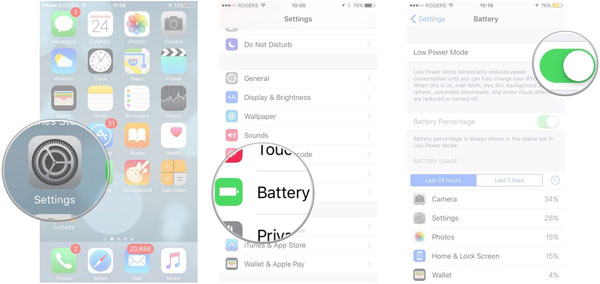 - Option 2. Charge your iPhone to turn off the Low Power mode.
2. No Sound from Live Photos
Sometimes you would be able to take a live photos but find that there is no any sound in it when you check the picture. In this case, you also have two possibilities: turn on mute button or the iPhone speaker does not work. For checking these two settings, you can try the methods below.
Solution 1: Turn off the Mute Button
You can check the "mute" button is turned on or not from the left side of your device. If it is on, just turn it back off.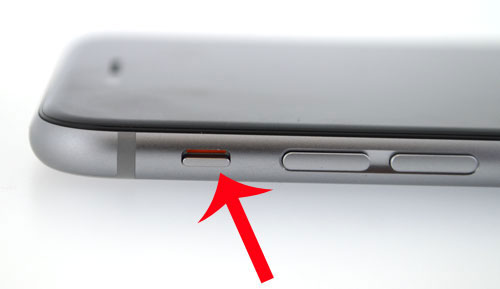 Solution 2: Check the iPhone Speaker
If the mute haven't been turned on, you need to check the speaker of your iPhone. You can launch the Music app and play a song to see whether there is any sound appear. If not, that means your iPhone sound is not working and you need to fix it.
3. Unable to Start Live Photos on iPhone
It is possible that you are even not capable of starting the feature. This might be caused by the software conflict or insufficient storage space. Therefore, you can reboot your device or clean your phone to fix the problem.
Solution 1: Reboot Your Phone
Restarting your device would be an almighty method to fix most problems of iPhone. You only need to press and hold the Home and Power button and wait until the screen goes blank. After a few minutes, you can press and hold the Power button once again to restart the device.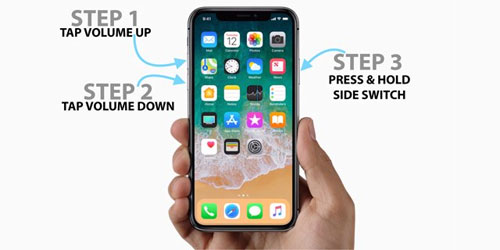 Solution 2: Free Up Your Device
To clean your iPhone, the most common way is to delete the useless or undesired files from iPhone.
Related Articles:
How to Hide Photos on iPhone 14/13/12/11/X/8/7/6S/6/5S/5?
How to Bulk Delete Images from iPhone 14/13/12/11/X/8/7/6S/6?
What if iPhone Won't Restore? Here Are the Full List of Fixes
iPhone Lost Contacts after iOS Update? How to Get Contacts Back on iPhone?
[Full Guide] How to Erase iPhone without Password Permanently?