4 Most Effective Ways to Fix iPhone Is Disabled Connect to iTunes
Our iPhones have become an integral part of our lives, containing our most significant records and treasured reminiscences. However, there are unfortunate instances when we face the dreaded message, "iPhone is Disabled Connect to iTunes" after multiple incorrect attempts. This distressing situation can leave us feeling helpless, wondering how to regain access to our beloved devices and retrieve our important information.
OK, this guide covers the causes behind this issue and discovers effective solutions that can help unlock a blocked iPhone, regardless of the specific circumstances.
Part 1: Why iPhone Is Disabled When Connecting It to iTunes
If your iPhone says, "disabled connect to iTunes", it means you've entered too many wrong passcodes in a row. This security feature prevents unauthorized access. And before fixing "disabled iPhone connect to iTunes", let's work out some underlying causes of this issue:
If you forget your iPhone passcode and repeatedly enter an incorrect one in an attempt to unlock your device.
You lend your iPhone to a young child who enters random passcodes repeatedly.
Your iPhone gets into Recovery Mode for unknown reasons. (How to get an iPhone out of Recovery Mode?)
If your iPhone accidentally attempts to unlock itself with a random passcode while it's in your pocket or bag.
When your device experiences a screen issue or encounters a settings conflict, leading it becomes blocked and displays the "Connect to iTunes" message.
You Could Potentially Like:
Part 2: How to Fix iPhone Is Disabled Connect to iTunes Efficiently
Typically, the "iPhone is Disabled Connect to iTunes" message appears when multiple incorrect passcode entries have been made on the device, leading to its disabling. Given that, one of the best tools in the industry - iOS Unlock will allow you to get your phone back in working order and connect to iTunes when it's locked due to several wrong password attempts. Don't know much about this professional tool yet? Let's take a look at some of its main features.
Main characteristics of iOS Unlock:
Bypass a disabled/blocked iPhone effortlessly without any prerequisite.
Successfully bypass various screen locks such as 4-digit and 6-digit passcodes, Face ID, Touch ID, and Screen Time Passcode.
Easily remove Apple ID and iCloud activation locks with ease.
Expertly unlock iPhone/iTunes backup passwords and SIM locks.
Best iPhone MDM removal tool to seamlessly bypass Mobile Device Management without data loss.
Get along well with overall iDevices, including iPhone 14/14 Plus/14 Pro (Max), iPhone 13/13 Pro (Max)/13 mini/12/12 Pro (Max)/12 mini, iPhone 11/11 Pro/11 Pro Max, iPhone X/XR/Xs/Xs Max, iPhone 8/8 Plus, iPhone 7/7 Plus, iPhone 6/6S/6 Plus, iPod touch, iPad, etc.
It won't compromise your privacy.
How to connect to iTunes when iPhone is disabled via iOS Unlock:
Step 1. Launch iOS Unlock on a computer
Open the iOS Unlock software on your computer and choose the "Screen Unlock" option from the modules available.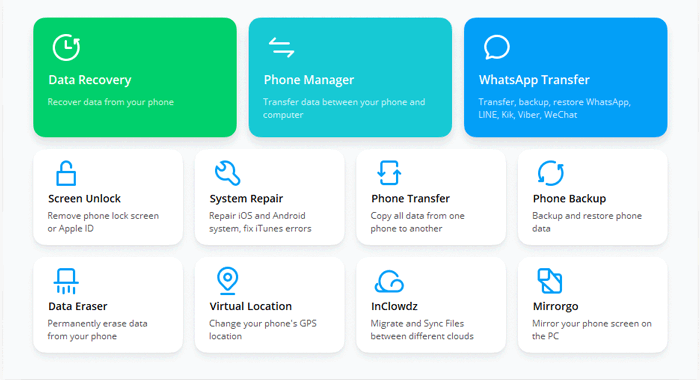 Step 2. Attach your iPhone to the computer
Connect your iPhone to the computer via a USB cable and wait for the program to detect it. Then, click "Unlock iOS Screen" on the interface to start the unlocking process.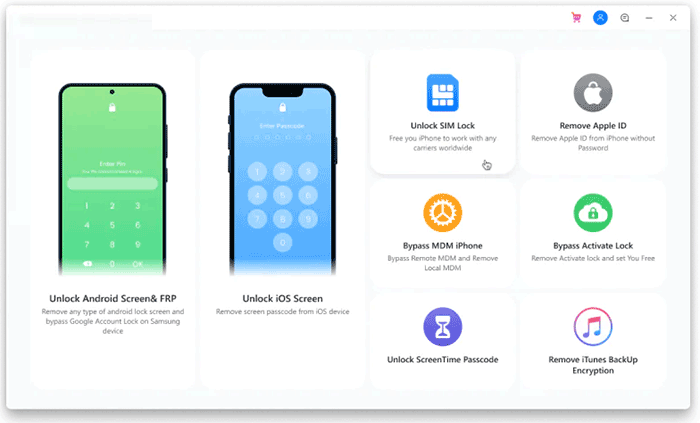 Step 3. Get your iPhone into Recovery or DFU Mode
If required, follow the on-screen directions to put your iPhone into either "Recovery Mode" or "DFU Mode". (iPhone stuck in DFU mode?)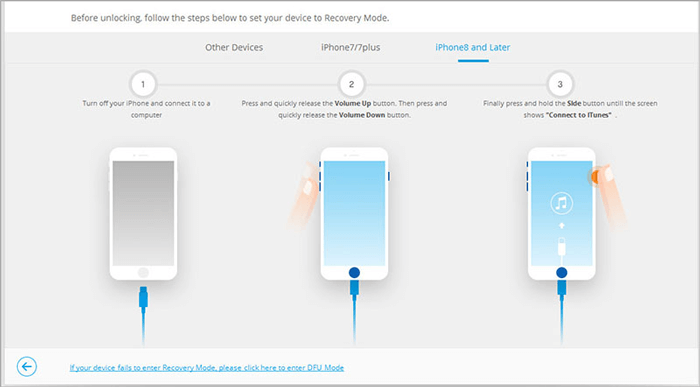 Step 4. Download the firmware package for iPhone
On the subsequent screen, verify the correct iPhone model and system version. If the info is incorrect, manually update it. Then, click "Download" to obtain the appropriate firmware package for your device.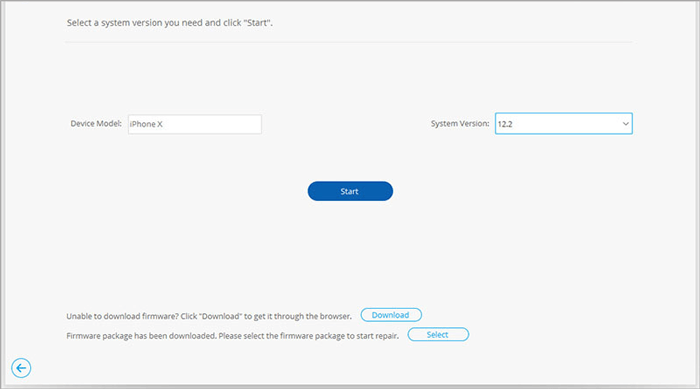 Step 5. Unlock your disabled iPhone without delay
When the firmware package is downloaded and installed, click "Unlock Now" to bypass the locked iPhone. Wait for a few minutes, and the task will be accomplished without the need to connect to iTunes.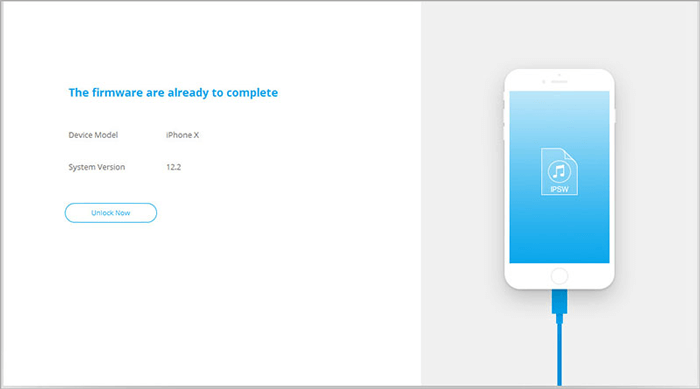 Part 3: How to Undisable an iPhone with iTunes
However, for users who prefer to utilize iTunes to resolve the disabled iPhone issue, there is an alternative method. If you have attempted to fix the disabled iPhone but are unable to connect to iTunes to enter the passcode, you can try booting your iPhone into recovery mode first. Afterward, you can use iTunes for device restore or iOS update in this mode.
When iPhone is disabled; connect to iTunes, how to unlock it with iTunes?
Disconnect the iPhone from the computer and power it off.
Press and hold the appropriate button ("Side", "Volume Down", or "Home") while connecting it to the computer using a USB cable.
Release the button when the recovery mode screen appears.
Open iTunes and select the "Restore" option when prompted.

Follow the on-screen instructions to restore the iPhone to factory settings.
Once the restore is complete, the iPhone will exit disabled mode and restart.
Set it up again to regain access.
To restore a disabled iPhone using iTunes or Finder, ensure you have access to a computer. Suppose you don't, consider borrowing one from a friend. In case your device displays the "unavailable" message, it indicates that your iOS version is 15.2 or later. In such a scenario, you can use the "Erase iPhone" option found in the lower right corner to unlock your device.
Extended Reading:
Part 4: How to Unlock iPhone That Is Disabled Connect to iTunes via iCloud
If your disabled iPhone cannot connect to iTunes, you can restore it using iCloud. Ensure Find My iPhone is set up and the device has an internet connection. (Can I turn off Find My iPhone without a password?) Otherwise, consider visiting an Apple Store or contacting customer support. Check out how to connect disabled iPhone to iTunes using iCloud:
Go to icloud.com on any computer or smartphone accessible to you, and sign in to your iCloud account.
If you're using someone else's computer or smartphone to log in, make sure to promptly log out after you're done.
Click on "Find iPhone". And you'll see a map showing the current location of your iPhone, so long as you have previously set up Find My iPhone.
Click "All Devices" and select the iPhone you want to restore.
Tap "Erase iPhone", and your data will be erased, and your old passcode will be removed.

After completing these steps, you may restore an iTunes or iCloud backup and regain your data.
Part 5: How to Fix iPhone Disabled Connect to iTunes via Find My App
Find My is the ultimate app for locating lost or stolen devices. It includes an "Erase" feature that easily resets locked Apple devices, erasing all data and settings. Before checking out this iPhone disabled connect to iTunes fix, ensure Find My is enabled, the device is logged into your iCloud account, and it has an internet connection. You'll also need your Apple ID and password. Learn how to fix disabled iPhone when connecting to iTunes with Find My:
Ensure that the disabled iPhone is connected to the internet and that the Find My feature is enabled.
Open the Find My app on any iOS device.
Navigate to the "Devices" section and choose your disabled iPhone from the list.
Tap on the option to "Erase iPhone".

Follow the onscreen instructions to initiate the deletion of all data on your disabled iPhone.
Proceed with the setup process to configure your iPhone from scratch and restore your iPhone from iCloud/iTunes backup if there's one available.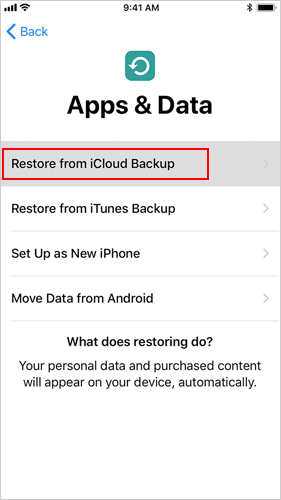 FAQs on iPhone Disabled Connect to iTunes
Q1: What happens when iPhone is disabled?
Typically, when an iPhone is disabled, an incorrect passcode is entered multiple times, rendering the iPhone unavailable. To restore functionality, the device must be erased, resulting in the deletion of all data and settings. This allows you to set up a new passcode and start afresh.
Q2: How to force an iPhone to factory reset when it's disabled?
Power off your iPhone.
Connect it to a computer with iTunes.
Enter recovery mode by pressing and holding the "Side/Power" button (or "Volume Down" button for newer models) until the iTunes logo appears.
In iTunes, choose the option to restore the device.
Confirm the reset and wait for the process to complete.
Set up the iPhone as new or restore it from a backup.
Q3: How to prevent iPhone from being disabled in the future?
Set a secure passcode for your iPhone that is not easily guessable.
Enable Touch ID or Face ID if your iPhone supports the feature.
Enable the auto-lock feature on your iPhone to automatically lock the device after a certain period of inactivity.
Avoid installing untrusted or unknown third-party apps and tweaks on your iPhone.
Regularly update your iPhone's operating system to the latest version.
Activate the "Find My iPhone" feature in your device settings.
Conclusion
It could be a frustrating ordeal to experience an iPhone that is disabled and prompting you to connect to iTunes. However, with the advancements in technology, we now have a reliable solution at our disposal. iOS Unlock provides a comprehensive approach to unlocking iPhones under almost any disabled situation.
Whether you have forgotten your passcode, encountered repeated incorrect entries, or faced other locking mechanisms, this tool can bypass these barriers swiftly and securely. So, try it out after the free download. Then drop a line below if you run into any problems.
Related Articles:
Tips & Tricks to Remove Swipe Screen to Unlock Android Phone
How to Recover iMessages from Disabled iPhone? 3 Ways for You!
3 Verified Ways of How to Back Up Locked/Disabled iPhone
How to Fix the Bottom Half of iPhone Screen Not Working? [Practical Guide]
Apple ID is Disabled? Here Is the Solution to Fix It!
[Guide] How to Reset iPhone 14/13/12/11/XS/XR without iTunes?