[Definitely succeed!] How to Remove Beta iOS 17 without Losing Data
So, have you heard? The iOS 17 beta is now available! If you are into trying the latest out there, then you will more than likely put this one to the test. (Of course, that is if you have not done so already.) Do not commit the same mistake that many have made though! Make sure that you back up iPhone data before removing beta from your device. Now, there are a lot of ways that supposedly can help you to know how to remove iOS 17 beta from iPhone, but not all of them work as you would expect. There are only a few that deserve the green light.
Part 1. Backup Before You Remove beta iOS 17
1. Back up Your Data Using iCloud
You want to know how to uninstall beta iOS? This solution can be helpful. So, as you already know, iCloud is one of the most popular solutions out there to back data. It has been around the block for a while. Do not let this fool you though. It continues to undergo updates to keep up with users' needs and wants. So, it is best to use it when it has undergone a recent update. There is no need to connect iPad to your computer. All you need is a strong Internet connection for the following to go according to plan.
Steps to follow to back up iPhone with iCloud:
On your device, turn on iCloud Backup.
Enable 'Back Up This iPhone.'
Click on 'Back Up Now.'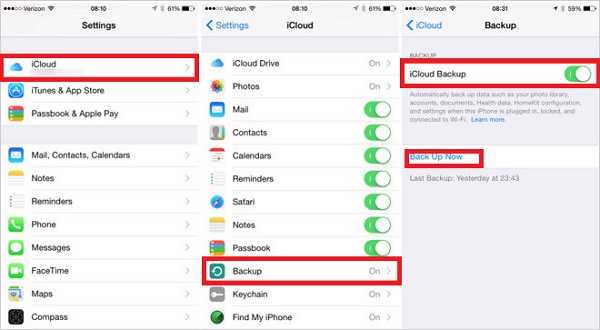 2. Backup Your Data Using iTunes
With the help of iTunes, you can conduct a variety of actions. If you stop to think about it, iTunes has simplified numerous actions, including the backing of data. Yes, with it, it is easy to know how to turn off beta iOS. Just as iCloud, it often undergoes updates to meet the latest preferences. It does not want to stay behind. Even so, there are times its developers may be somewhat late in updating, which can cause some actions to not perform as expected in every way. You can instantly back up your device when you opt to connect it to your computer and use this solution.
Steps to follow to back up iPhone with iTunes:
On iTunes, go to 'Summary.'
On 'Automatically Back Up,' click on 'iCloud.'
On 'Manually Back Up and Restore,' click on 'Back Up Now.'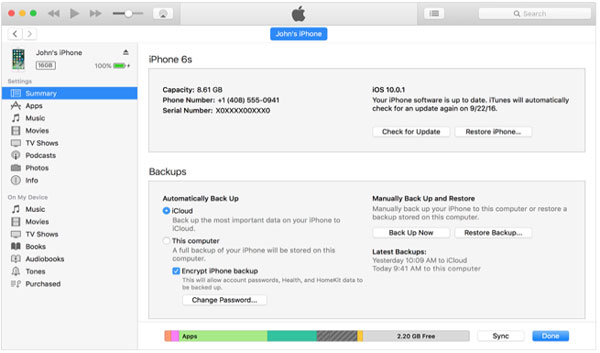 3. Backup Your Data Using MobiKin Assistant for iOS
If you want to know how to remove iOS 17 beta from iPhone without any issues and in little time, then the MobiKin Assistant for iOS is the answer. Many people have chosen it when iTunes or iCloud has not met their requirements. Its developers are always on top of its function to ensure it delivers as envisioned. It undergoes constant updates throughout the year, which is often unheard of in the field. This method can back up all of your data in a quick, safe, and effective manner. It is compatible with all iPhone models.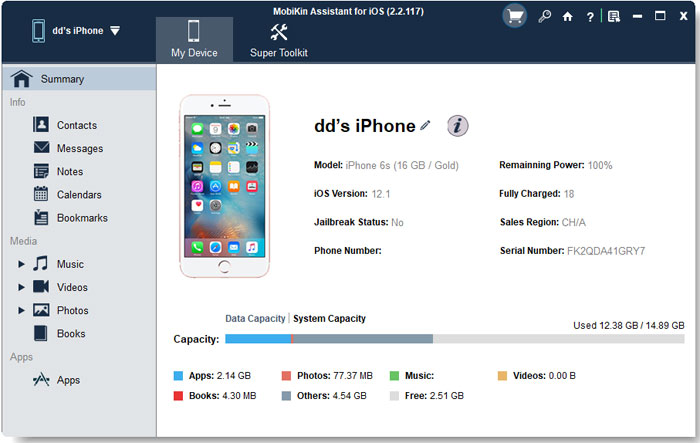 Check if You Need:
Part 2. How to Remove iOS 17 Beta from iPhone without Computer
No computer? No problem! You can easily remove the beta version in a timely fashion manner, even without a computer. Yes, this can be difficult to believe, but it should not really. Everything is always evolving.
Steps to Follow to remove beta iOS 17 from iPhone without computer:
On your iPad or iPhone, open 'Settings' and then scroll down to find 'General.' Click on it!
Click on 'VPN & Device Management' and then click on 'iOS 17 Beta Software Profile.'
Click on 'Remove Profile' and then confirm it.

To complete the process, restart your iPhone or iPad.
See Also:
Part 3. How to Get Rid of iOS 17 Beta through iTunes
This solution cannot only be used to back your iPhone data, but it can also help you to uninstall iOS 17 beta profile. Yes, you can kill two birds with one stone with the help of it.
Steps: how to uninstall beta iOS 17 through iTunes
Using a USB cable, connect your device to your computer.
Access your device's summary page by opening iTunes and then selecting your device's icon.
Go to 'Summary' and then click on 'Restore iPhone.'

Click on 'Restore' and then click 'Agree' on every prompt.
Wait for the process to complete and then restart your device. That is all! (Restore iPhone from iTunes.)
Part 4. How to Uninstall Beta iOS 17 without Losing Data
There are some individuals who are hesitant about uninstalling beta, as they believe that they could lose all or some of their data in the process. This can be the case if you do not have an effective and safe solution to help you. The iOS System Recovery is an effective solution to fix all kinds of iOS system problems, and uninstall iOS beta without losing any data. It supports every iOS model and that requires no experience to use it. The iOS System Recovery has become the go-to selection for people who do not want to deal with the sometimes very slow iTunes or iCloud.
Top Features of the iOS System Recovery:
Downgrades from beta and upgrades to the latest version.
Fixes various system problems.
Fix iPhone from DFU mode, recovery mode, Apple logo, headphone mode, etc., to normal state.
100% Free and easy to download
Supports every iOS device, including iPhone 14/13/12/12 Pro (Max)/12 mini, iPhone 11/11 Pro/11 Pro Max, iPhone X/XR/Xs/Xs Max, iPhone 8/8 Plus, iPhone 7/7 Plus, iPhone 6/6S/6 Plus, iPad, iPod, etc.
Ensures that your privacy remains secure at all times.
How to remove Apple beta software using iOS System Recovery?
Step 1. Link your iPhone to the computer
Download, install, and launch iOS System Recovery on your computer. Using a USB cord, attach your iPhone to your computer and click on 'Trust' on your iPhone.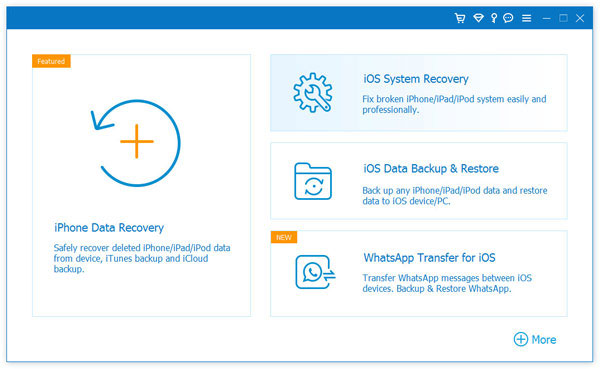 Step 2. Tap on "Start"
Click on 'Start' on your computer screen.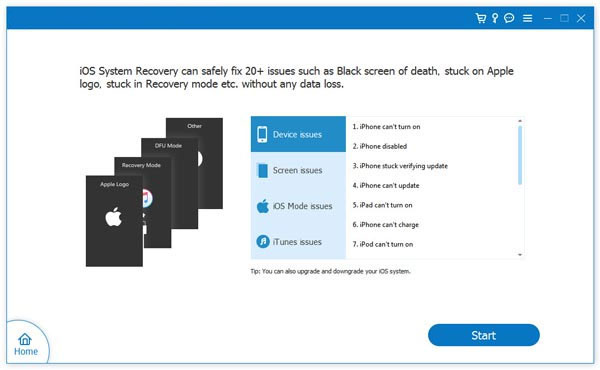 Step 3. Choose "Standard Mode"
You can now select the "Standard Mode", Check the basic information of your iPhone and then click on 'Optimize.'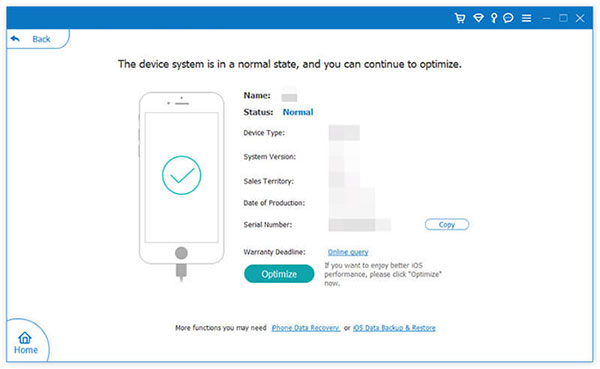 Step 4. Remove iOS 17 beta from your iPhone
Click on the desired iOS version and then click on 'Next' to download it before downgrading.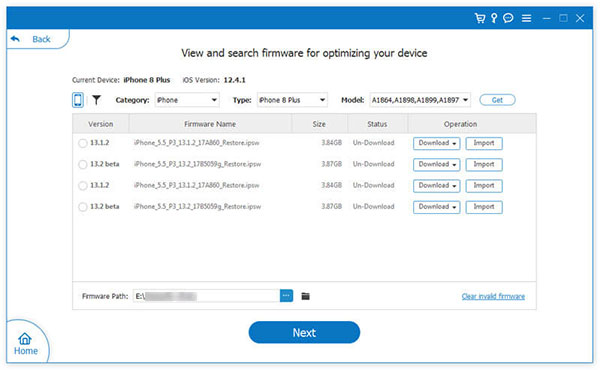 Part 5. Related FAQs about iOS 17 Update
Q1: Does removing iOS 17 beta result in loss of data?
Yes, all your data could easily be erased from your device in a matter of seconds. This is why it is important to back your data before conducting such action.
Q2: Can iOS 17 beta be removed and then reinstalled later on?
Yes, you can remove and install it as many times as you want. Even so, it is important that you use a secondary device to avoid data loss problems. The constant installing and removing can result in a hiccup, per se, along the way.
Q3: How are iOS beta updates removed?
All you have to do is subsequently go to 'Settings,' General,' 'Software Update,' 'Beta Updates' and finally click on 'Off' from the options' list. That is all!
Do Not Lose Any Precious Time!
If you want to see firsthand how to get rid of iOS 17 beta, any of the aforementioned solutions can certainly be of great help. After reading all the above, you no longer have to ask 'how to remove Apple beta software.' Nevertheless, as you can see, there are sometimes that some could help you better than others. This is due to various factors, including frequency of solutions' updates. Therefore, choose wisely so that you do not waste any precious second of your time.
Related Articles:
Full iOS Update Guide - How to Easily Update iPhone/iPad to the Latest OS
Detailed How-to Tutorial: Transfer to New iPhone from Old Android/iPhone/PC
[3 Ways] How to Do Group FaceTime?
[Fixed] iPhone Can't Make or Receive Calls after iOS Update? 7 Tips to Solve It!
iPhone/iPad Stuck on Preparing Update to iOS 16/17? 9 Methods for You