Is it Able to Move Photos from Camera Roll to Album? Yes!
Taking photos on iPhone is very popular because the iPhone photos application equips more functions and pixels now. Therefore, the number of photos that users store in the device is abundant but in no order which may take them a few time to find out a specified picture. As a result, iPhone users begin to find the solutions to move camera roll photos to album so that they can chase down the wanted photos within a short time. Here, two ways to reach this target are introduced.
Can't miss:
How to Use iPhone to Take HDR Photos?
Photo Transfer Apps for iPhone, iPad or iPod touch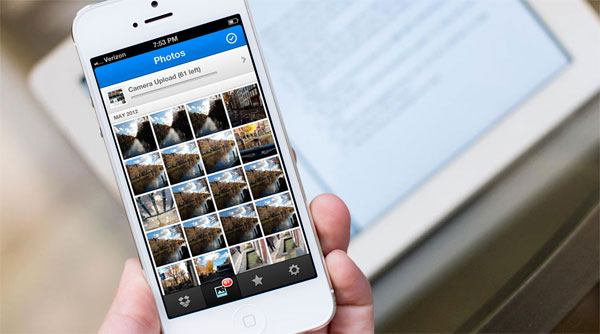 Method 1. Moving Photos from Camera Roll to Album Directly
The first method allows you to accomplish the operation without using any third-party tool. In addition, the transmitting process is simple and clear. However, you can only copy a small quantity of photos by this solution and the original photos that locate in camera roll is unable to delete or you will lose both pictures. If you want to make an attempt, you can go after the steps below to finish the transmission.
1. Find the "Photo" app on the screen and tap it.
2. Under "Photo" folder, you can find out the "Album" section at the bottom and choose one existing album or create a new album. To set up a new album, you need to hit "Edit" at the top right corner and then click on "+" icon at the top left corner. Next type the name for the new album and tap "Save" and "Done" to establish an album.
3. Open the album and click "Edit" on the top right. And then you will get four choices, just choose "Add" and click "Camera Roll" to display all photos in it.
4. Find out and tick the photos that you want to copy to album and then click "Done" to move them.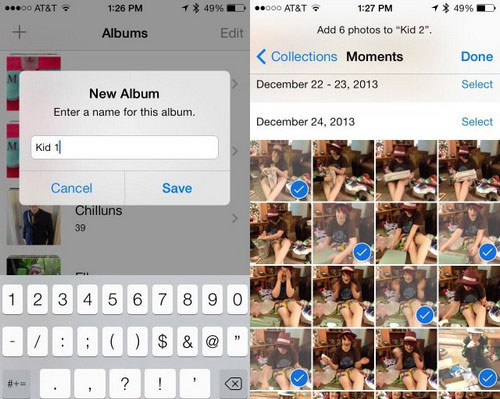 Method 2. Using iPhone Photos Management to Transfer Photos
As we have mentioned above, moving camera roll photos to album on iPhone directly has some defects which will takes you time and you may take a risk of losing photos. Hence, most people select to give up this method and try to find another better way. Here, using iPhone Photos Management is recommended. With it, you can move photos on iPhone in batches and delete the original files in camera roll without any scruple.
1. Connect your iPhone to the computer and launch the program. Then several icons will appear in the main interface. So you need to tap on "Photos" icon and click the "Photo Library in the left panel.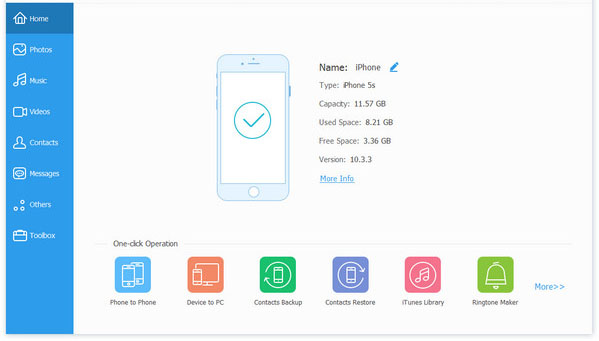 2. If you are going to move the photos to a new album. You can right-click the "Photo Library" and elect "New Album" to establish an album. Here you can change its name as you like.
3. Go to another album under Photo Library and select the pictures that you want to move in the right pane. Then right-click the checked photos and select "Add to Album". Finally just elect the Album that you want to add the photos.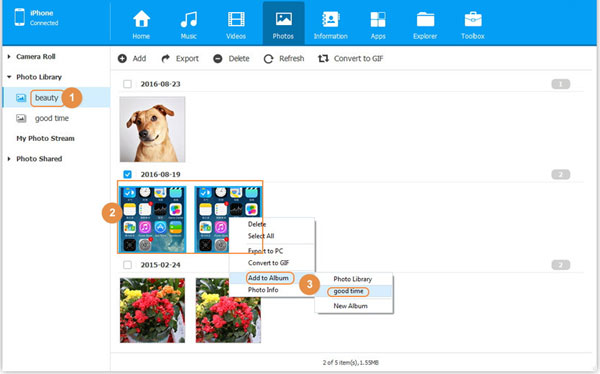 Related Articles:
Easy Way to Transfer Non Camera-roll Photos from iPhone to PC/Mac