Tips You Must Know about WhatsApp End-to-end Encryption
Nowadays, people tend to pay more attention to privacy and security protection. Therefore, in order to meet the requirements of customers, application developers always try their best to improve the security of their products. And WhatsApp is doing the same thing. If you have downloaded and used the latest WhatsApp version, you must know that it equips a new feature- end-to-end encryption, which is used to protect the privacy of users and the security of the data.
Part 1. What is WhatsApp End-to-end Encryption?
When you first get a new feature of a program, the most primary thing you need to do is to know what it is. The end-to-end encryption is a communication system which only allows the communicating users to read the messages. With it, any other third-parties are unable to access the data like messages, photos, videos, etc. on WhatsApp, including telecom providers, Internet providers and even the developer of WhatsApp. It will help you get rid of the annoyance about information disclosure.
See also:
WhatsApp Crashes on iPhone? 6 Methods to Fix It!
How to Change the Phone Number of WhatsApp on iPhone?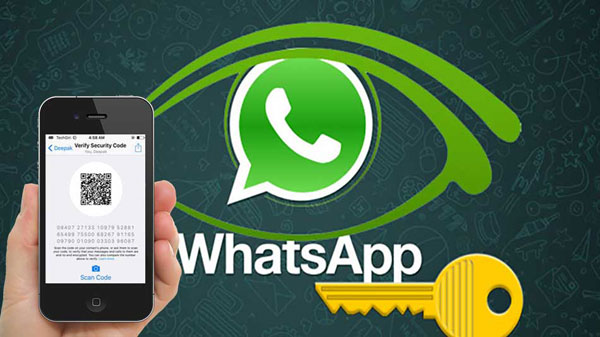 Part 2. The Method to Enable End-to-end Encryption in WhatsApp
After knowing its function, you might wonder how to enable the end-to-end encryption in WhatsApp. It is very simple! To enjoy this feature, you only need to do nothing but download and install the latest WhatsApp on your phone for the reason that it is a auto-feature. But it also means that you are not able to turn off the feature. And meanwhile, please notice that the receiver of the messages you sent must install the latest application version as well. Otherwise, the feature will not work and your conversation might be revealed.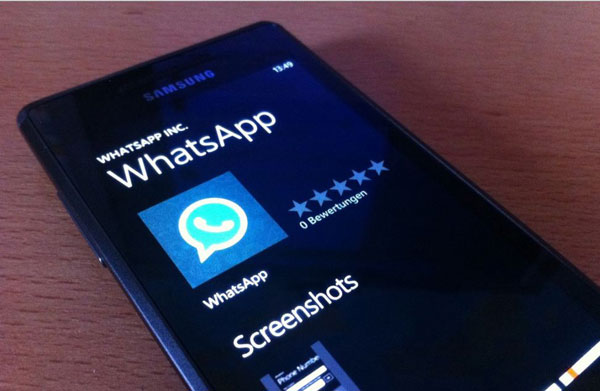 Part 3. How to Know Whether Your WhatsApp Chats are Encrypted?
We have mentioned that the end-to-end encryption in WhatsApp is a auto-feature and we cannot do anything to enable it, but how can we know whether our chats are protected? Don't worry! There is a method to verify it. You can go with the steps listed below to check it.
Step 1. Open up WhatsApp on your device.
Step 2. Select the "Chats" option and tap on a chat to enter the conversation.
Step 3. Tap on the contact's "Name" on the top.
Step 4. Click on "Encryption" and there will be a 60-digit numeric code and a QR code.
Step 5. Tap on "SCAN CODE" at the lower right corner.
Step 6. Then you need to ask your friend to enter the same conversation to get the QR code according to the above steps and show it to you.
Step 7. Scan your friend's QR code and WhatsApp will automatically the end-to-end encryption. If the code is the same, you will see a green check mark on your screen. This means your conversation is encrypted.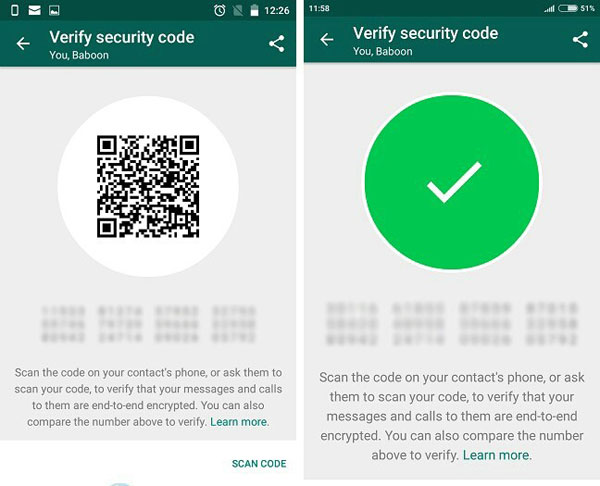 Part 4. Why You Receive the Notification that Security Code Has Changed?
Sometimes you may get a notification says that your contact's security code has changed. Don't be nervous. That is because your contact has reinstalled WhatsApp on her/his device or logged in her/his account on other device. However, no every user can receive the notification when the security code changes. To get the information, you need to go to Settings> Account> Security> Show security notifications on the program.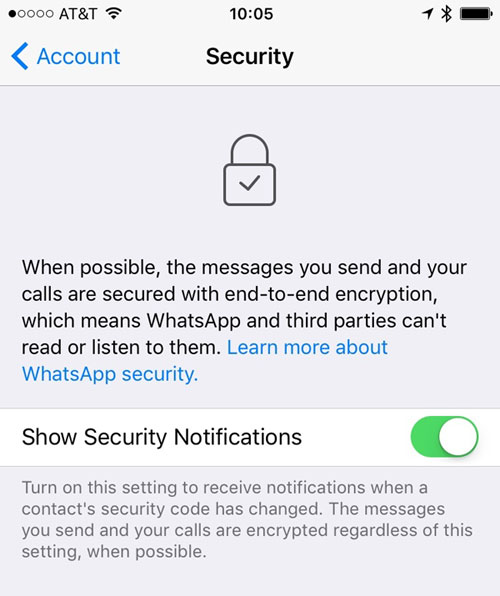 Now you might have a better understanding on end-to-end encryption on WhatsApp. It is really a helpful feature to guarantee the security of our WhatsApp data, right?
Related Articles:
How Can I Transfer WhatsApp Chats from iPhone/Android to Email?
Restore Deleted WhatsApp Messages on iPhone 14/13/12/11/X/8 Plus/8/7/6
Easy Ways to Get iPhone Text Messages on Windows 10
How to Transfer Large Videos from iPhone to PC
6 Ways to Transfer Photos from Computer to iPhone Effectively