6 Methods to Recover Deleted PDF Files from WhatsApp [Android/iPhone]
WhatsApp or WhatsApp Business can produce some content, such as eBooks, documents related to product transactions, company contracts, etc. Imagine you find that some important PDF files are missing; anxiety can sweep through your mind. Indeed, the trifles in life are enough to make us weary, and the sudden data loss may worsen the situation.
But don't worry, today's article on how to recover deleted PDF files from WhatsApp will surely bring you some benefits. After going through it, you can regain the lost documents, even if you don't have a backup.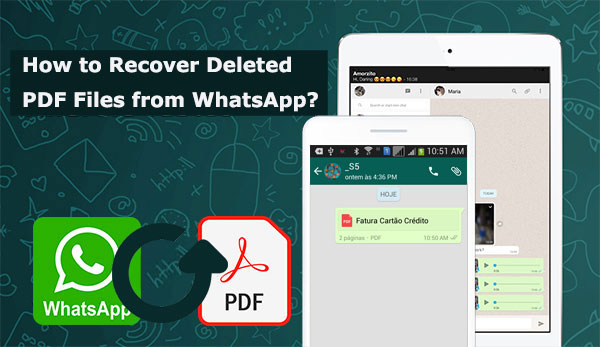 Part 1: What Causes the Loss of PDF Files from WhatsApp
Before we talk about WhatsApp file recovery, let's now cover the possible reasons for PDF data loss. Well, many factors can be accountable for this phenomenon. And here are some of them:
Accidental Deletion: This is often the culprit for file loss.
Restoring Phones to Factory Settings: The PDFs and other content should be erased when you factory reset an iPhone or Android phone.
Unreliable Antivirus Software: Some antivirus could mistake WhatsApp for a suspicious app and is not compatible with it.
Improper ejection of devices when migrating data: Removing phones during data transmission can result in interruption of transmission and loss of content.
Untrusted apps downloaded from non-official websites: Apps obtained in this way might carry unknown programs that attack your phone system.
Virus Attack: This happens a lot with Android and occasionally with iPhones.
Read Also:
Part 2: Get Deleted PDF from WhatsApp via Google Drive Trash (Android)
Before restoring what you want from Google Drive a previous Android phone backup is necessary. Well, what if you deleted some WhatsApp PDFs from the Drive? Feat not! Simply obtain them from Google Drive Trash if they stay in the Trash for less than a month. Here's how to recover deleted PDF files from WhatsApp through Google Drive Trash:
Start Google Drive on your Android phone.
Go to the "Menu" tab (three vertical lines).
Choose "Trash" from the incoming page.
Various deleted files, including documents, are in the trash bin.
Select the PDFs you want to recover.
Finally, please tap the there-vertical points and hit "Restore". (Google Drive not working on Android?)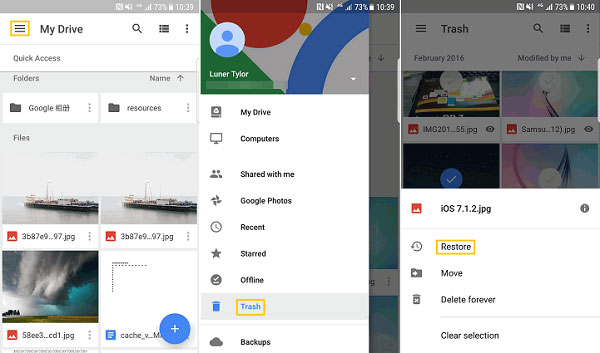 Part 3: Download Deleted PDF from WhatsApp via Google Drive (Android)
For those who keep all WhatsApp documents on Google Drive, including the deleted ones, just retrieve them from the Drive directly. And please make sure the backup you created is by the same Gmail account and phone number as you use now.
How to recover deleted files from WhatsApp on Android using Google Drive?
Uninstall WhatsApp from Android and reinstall it again.
You'll have the ability to choose "RESTORE" to get back the lost PDF files from the Drive.
Just do it and check the backup files before starting the WhatsApp PDF restoration.
The app will tell you how many messages are restored when done.
Tap on "Next", fill in the blank with the required info, and access the backup history.
Wait for the procedure to finish, and after that, you can regain the deleted PDF files on Android.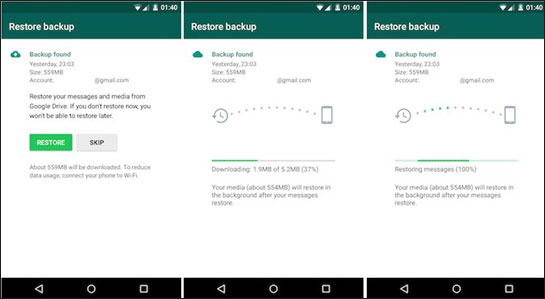 Part 4: Recover Deleted Files from WhatsApp on Android without Backup (Android)
So, if you don't have a backup, other services may not be able to help you do all this unless you resort to professional 3rd-party software. As the best Android recovery product on the market, Android Data Recovery can directly extract the deleted items from various storage units inside an Android mobile phone and present them to you through accurate analysis.
What can Android Data Recovery do for you?
Recover deleted PDF files from WhatsApp when there's no backup at all.
Restore files from Android phone internal memory, SD card, or even SIM card.
Work for such items as WhatsApp, WhatsApp attachments, photos, videos, audio, texts, messages attachments, contacts, call logs, etc.
Let you preview and select what you desire before recovery.
Play functions on almost all Android devices, including Samsung, Xiaomi, Motorola, LG, Sony, Huawei, Google, OPPO, OnePlus, Vivo, etc.
It won't disclose your privacy.
Note: To improve the success rate of recovery, please temporarily stop using your phone after the deletion occurs to keep data from being overwritten. Then, download the program and try it out.
Free download:
How to get deleted PDF from WhatsApp without backup using Android Data Recovery?
Step 1. Open Android Data Recovery
Make sure you link Android to a computer after installing and opening the tool on the system. The utility will automatically detect your device. Now, please get to the "Android Data Recovery" mode.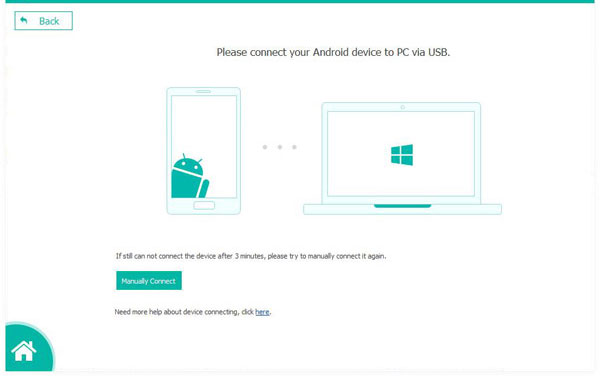 Step 2. Scan for WhatsApp Attachments
Enable USB debugging on your Android phone when you are required to do it. Then, you can choose the file types you wish to get back. Here, just mark "WhatsApp Attachments" and click "Next" to run a scan on your phone.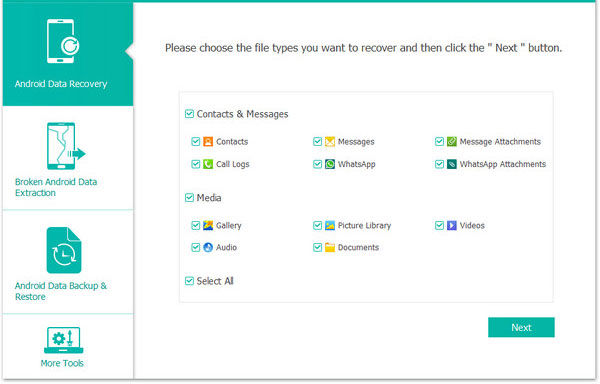 Step 3. Recover deleted WhatsApp PDF files on Android
After that, your WhatsApp PDFs and other files will be scanned out. You can now preview and choose the documents for recovery. Lastly, click "Recover" to save them on the computer. Note that you have to keep your smartphone connected after the recovery completes.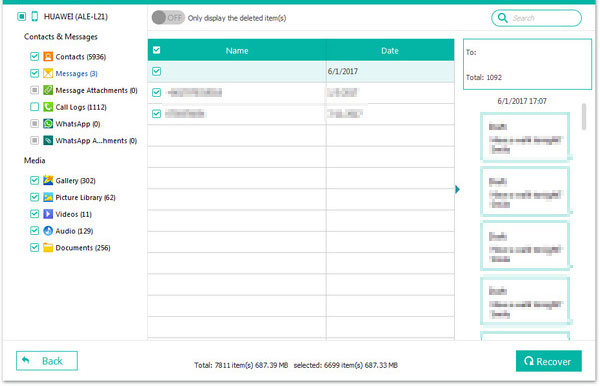 Further Reading:
Part 5: Retrieve Deleted Files from WhatsApp with iCloud Backup (iPhone)
iCloud facilitates you to restore deleted WhatsApp documents if you ever made a backup with it. Before getting further, please ensure you bear your iCloud account in mind and verify your phone number. Then follow the instructions to download deleted PDF from WhatsApp via iCloud backup on iPhone:
Open WhatsApp and go to its "Chat Settings".
Confirm that there's a "Chat History Backup" available.

Click the option above and check the restoration point for the backup.
Sign in to your Apple ID and tap "Restore Chat History".
Choose WhatsApp that includes the PDFs you want before triggering the data restore.
Part 6: Restore Deleted Files from WhatsApp with iTunes Backup (iPhone)
The last time you synced your iPhone with iTunes, WhatsApp attachments, including PDF files, photos, videos, etc., created a copy as well. If the backup is available and contains what you desire, just try to restore your iPhone from iTunes.
How to retrieve deleted files/documents from WhatsApp via iTunes backup?
Launch iTunes on your PC or Mac with macOS Mojave or older (Run Finder on Mac running macOS Catalina or higher).
Connect your iPhone to this computer via a USB cable.
Follow the steps to trust "This Computer" when a message comes out.
Once connected, choose your "device" icon from the iTunes screen.
Head to "Summary" > "Restore Backup".

Check the date of each backup and choose the most relevant.
Click "Restore". (The backup can't be restored to this iPhone with old software?)
Part 7: Recover Deleted PDF Files from WhatsApp on iPhone without Backup (iPhone)
Would you like to recover deleted PDFs from an iPhone directly? Well, this is really the appeal for those without a backup available. OK, iPhone Data Recovery can do you a big favor since it can restore deleted iPhone data in various situations.
It applies to messages, contacts, call history, Kik/Viber/Facebook Messenger data, photos, notes, etc. Besides, you can use it to selectively restore lost content from iTunes or iCloud backup without restore.
Next, lets' see how to restore deleted files from WhatsApp with iPhone Data Recovery:
Step 1. Use an applicable USB cord to connect your iPhone to a computer. Then launch the program after the download and installation. Subsequently, select "Recover from iOS Device" and hit "Start Scan".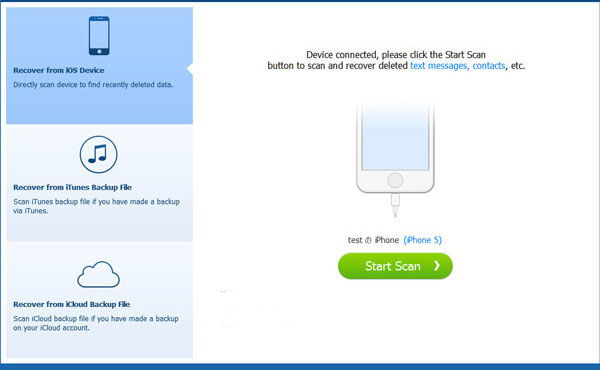 Step 2. The progress bar will display the scan all through. It might take a while to detect and analyze your Apple device if there are a host of files on it.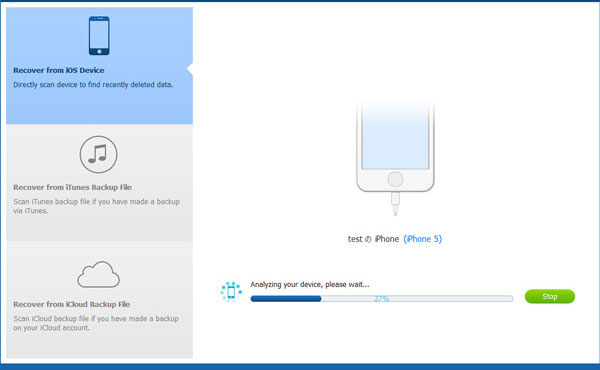 Step 3. Once done, just check "Whatsapp Attachments" from the left sidebar. Then preview the details and choose the PDF files you require. At last, click "Recover" to save the chosen items onto your computer.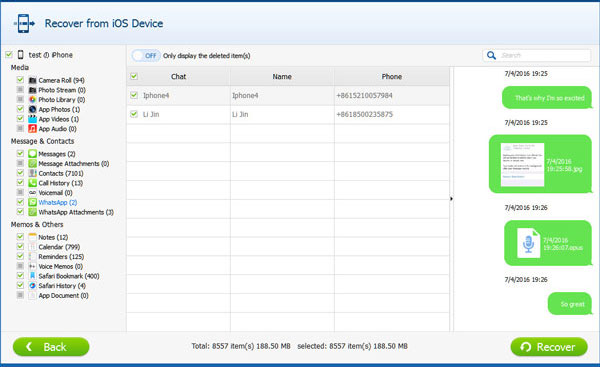 Additional Tips: Where Is WhatsApp PDF Stored on Android & How to Open It without a Download?
Tip 1: Where Is WhatsApp PDF Stored on Android?
By going to WhatsApp > Media folder from either your SD card or local/main storage, you can easily access the WhatsApp documents and other data on an Android device.
Tip 2: How to Open WhatsApp PDF Files without a Download?
For Android devices: Go to "WhatsApp Settings" > tap the "Data Usage" option > deselect "Media Auto-Download".
For iPhones: Head to "WhatsApp Settings" > "Chats" > uncheck "Save Incoming Media".
Summary
There you have it! This tutorial is mainly about how to recover deleted PDF files from WhatsApp on Android or iPhone. We provide several feasible solutions for users with or without a backup of the documents. You can now choose the best one as per your needs. In a word, no matter which system is working on your mobile phone, there is always a way to help you out of the difficulty.
Related Articles:
2023 Latest WhatsApp Viewer Review And The Best Alternative
[Fixed] Where Are WhatsApp Messages Stored on Android/iPhone/PC?
[Solved!] How to Save WhatsApp Messages from Android to PC?
How to Back Up WhatsApp from iPhone to PC? It's as Easy as Pie
[100% Working] How to Restore WhatsApp Backup from Google Drive on iPhone
How to Transfer WhatsApp Messages to New Phone (Android & iOS)