WhatsApp Notification Not Working on Mobile Phone, How to Solve It?
Fail to receive notifications from WhatsApp? Then you might be encountering the WhatsApp notification not working issue. This is a common WhatsApp issue which is often caused by poor network connection, software conflicts or other setting errors. Hence, you can easily solve WhatsApp notification not working on mobile phone problem according to its reasons. The followings are some tips for your reference:
Now just read on to get more details about these helpful tips.
Can't miss:
Cannot Connect to WhatsApp on Android? Solutions are Here!
Full Guide to Fix WhatsApp Issues on Android Phone
Force Stop WhatsApp and Restart Your Android/iPhone
While meeting an application problem, the first thing you can do is to stop using the software and then restart the device to refresh the App as well as the device. This is easy to complete. You can directly exit the App from your iPhone or go to Settings> Apps> WhatsApp> Force Stop to forcibly turn it off on your Android phone. Then just press down the Power key of the device to switch it off and then turn it back on. After rebooting the phone, you can go to check whether you can receive WhatsApp notifications this time.
Turn on WhatsApp Notification Feature
If you still fail to get the WhatsApp notifications after restarting the device, you need to check whether you have turn on the WhatsApp Notification feature on the device. Here, you need to inspect two settings on your phone:
1. Turn on the feature in WhatsApp setting
- Launch WhatsApp on your Android or iPhone and then tap on the vertical three-dot icon at the top right corner to open the menu.
- In the menu, you should choose the Settings option and tap on Notification option in this section.
- Next, you need to go to Notification tone under the Message notification section. Here, you should ensure that the notification tone is not set to Silent. And if you are using your own notification tone for WhatsApp, you ought to ensure the tone is working.
- After that, you need to go to Group notification> Notification tone to repeat the step above.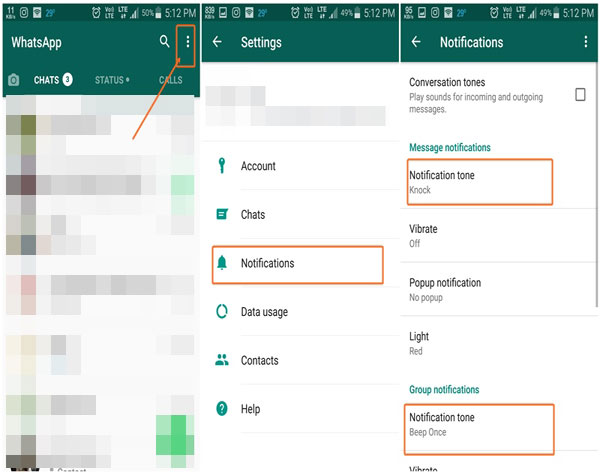 2. Allow WhatsApp Notification in your phone settings
It is also necessary for you to allow the WhatsApp Notification on your phone.
1) On Android phone, you can:
- Enter Settings App on your Android phone and go to App Manager to find out WhatsApp.
- Then you will be taken to the App Info page. On this page, you need to check the option Show notifications.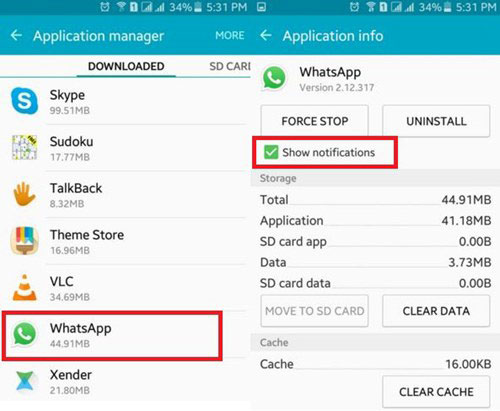 2) On iPhone, you need to:
- Click on the Settings icon on the Home screen and then select Notifications option.
- Next, you need to search and tap on the WhatsApp option.
- Now on this page, you need to toggle on the button Allow Notifications, Sound and other alerts.
Check the Network Settings on Your Phone
Poor network connection is another main reason for the WhatsApp notification problem so you can go to check the network connection on your phone as well. You can inspect the internet network from these aspects:
1) Check the network status: You can check the status of the Wi-fi or cellular data on the phone screen directly. If the signal is very weak, you can consider switching to another wireless network or resetting the network settings.
- On an Android phone, you can navigate to Settings> Backup & Reset> Network settings reset> Reset Settings to remove the saved network on your phone and then re-connect the device to other available Wi-fi.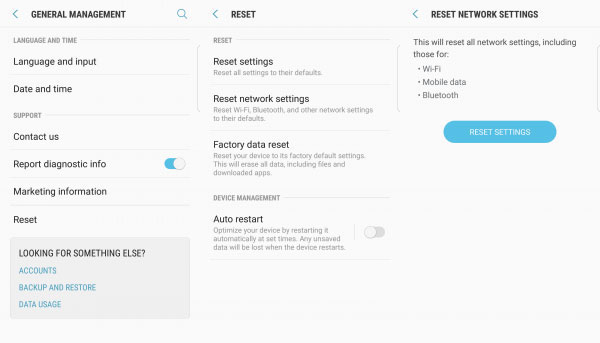 - On an iPhone, you should click on the options Settings> Generals> Reset> Reset Network Settings and then confirm your option by tapping on Reset Network Settings.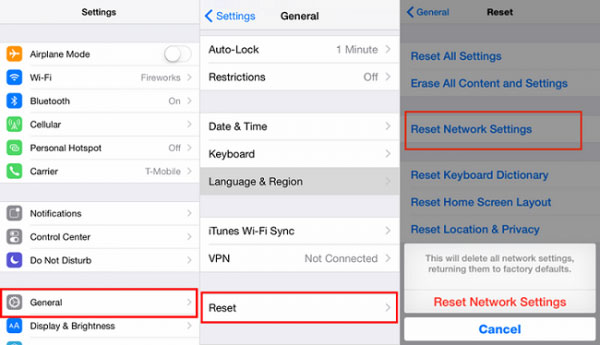 2) Disable Airplane Mode: Just swipe up or down the screen to enter the Control Center. Next, you need to find the icon of Airplane Mode to inspect whether it is disabled. If not, you need to click the icon to switch off the feature.
3) Turn off Battery Saving Mode: This mode would also prevent you from receiving notifications so you can go to Setting> Battery to turn off the Battery Saving Mode.
Reset WhatsApp Notification
Another way to fix WhatsApp notification not working issue is to reset the WhatsApp Notification to default. After the reset, WhatsApp Notification will be changed back to its original default values. You can complete it by:
- Enter WhatsApp application on your phone and click the three-dot menu present at the top right corner.
- In the menu, you can choose Settings and select Notifications.
- Next, you need to tap on the three-dot menu again and choose Reset notification settings to reset the feature.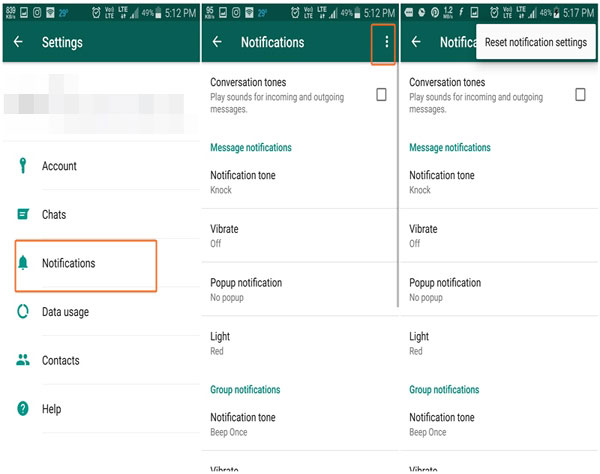 Clear Caches of WhatsApp
WhatsApp caches can help the application to run faster but when it is accumulated to a certain amount, some application issues would occur as well. Thus, you can also try to clear the App cached data to fix the issue. Here, iOS users have no need to perform any cleaning operation since the system will do it automatically. As for Android users, you need to delete the WhatsApp caches manually. The steps are:
- Tap on Settings and select Apps option.
- Choose WhatsApp from the list and then click on Clear Cache and Clear Data to remove the cached data.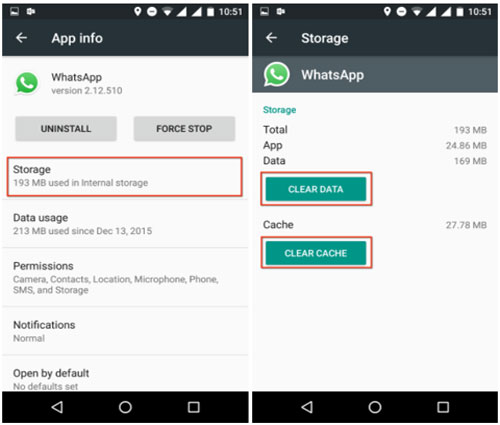 If it does not work, you can repeat the step to delete the Google Play Service caches to make an attempt.
Log Out from WhatsApp Web
There is a hidden reason for the WhatsApp notification not working issue- WhatsApp Web. If you have logged in WhatsApp Web on a computer but forget to log it out after using it, the notifications would be sent to WhatsApp Web rather than WhatsApp application. So just recall if you have logged in your WhatsApp account on computer. If you have, you need to log out from it by following the steps below:
- Turn on WhatsApp on your mobile phone and open the menu by tapping on the three dots icon at the top right corner.
- Then you should select WhatsApp Web from the menu and click on the option Log out from all computers to sign out the WhatsApp Web.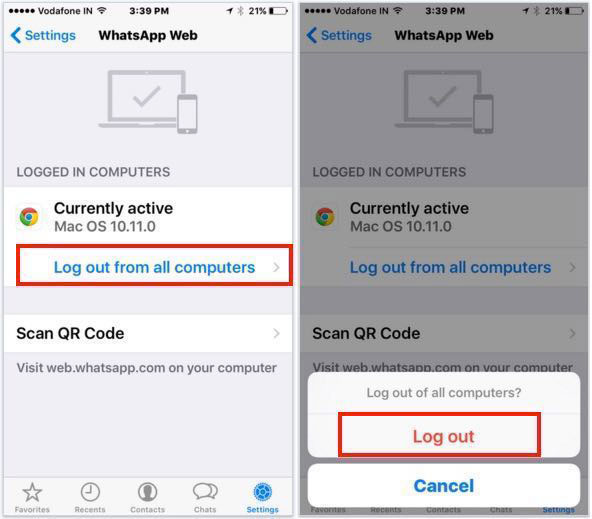 Update or Re-install WhatsApp on your Phone
Provided that the WhatsApp Notification still not working after you try out all the methods above, you are advised to update or re-install WhatsApp on your mobile phone. This means can help to fix some bugs on the old version. You can go to App Store or Google Play Store to view whether there is any update for WhatsApp or you can re-install the application directly.
1) For Android phone users, you can hold down the WhatsApp icon on the Home screen and drag it to trash bin or go to Settings> Apps> WhatsApp> Uninstall to remove the application. Then you can go to Google Play to download and install the latest WhatsApp version on your Android phone.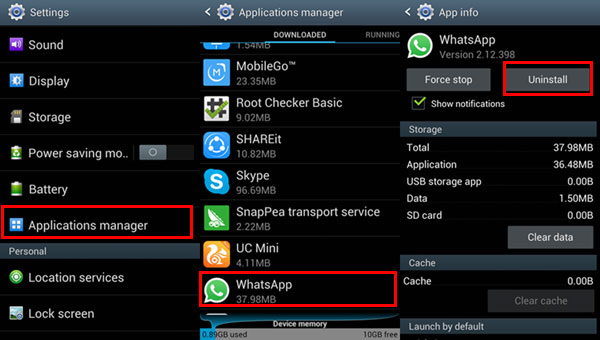 2) For iPhone users, you also need to remove WhatsApp from your device first. Just long press the App icon and tap the "X" to delete WhatsApp. Next, you should go to App Store to re-install it properly.
Related Articles:
[Solved] Facebook Notifications Not Working, How to Fix It?
Cannot Send Messages on Facebook? 4 Methods to Fix It!
[Fixed] Where Are WhatsApp Messages Stored on Android/iPhone/PC?
[Solved] How to Back up WhatsApp Messages from Android to Mac?
6 Methods to Recover Deleted PDF Files from WhatsApp [Android/iPhone]
Does Smart Switch Transfer WhatsApp? Here Are the Answer & Transfer Methods