6 Ways to Fix iPhone Stuck on Update [Troubleshooting 2023]
Ever attempted an iPhone update only to find the process stuck halfway through? This issue, termed iPhone update stuck, is a common predicament faced by many users. It is a very frustrating issue. The update process usually takes a long time to complete and this install fear can become a major cause of concern. But how do you fix this problem? This guide will cover all the steps you need to take in order to resolve the iPhone update stuck issue. Stay tuned for methods to fix iPhone 11/12/13/14 stuck on update screen.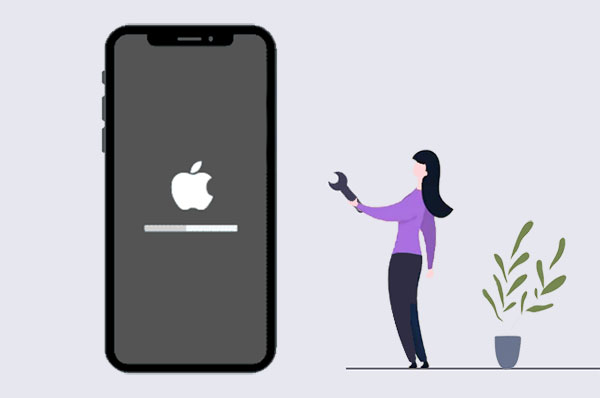 Part 1: Why is iPhone Stuck on Update Screen?
There could be several reasons your iPhone software update stuck. Below are some main reasons.
1. Software Glitches
Occasionally, a pesky bug in the iOS software might be the culprit. The bugs prevent the update from installing properly.
2. Not Enough Storage
Your iPhone needs more enough! Updates require space to be downloaded and installed. If your iPhone runs out of storage, it might choke during the update process, leading to that annoying stuck screen.
3. Unreliable Network Connection
A solid internet connection is key for seamlessly downloading and installing updates. A poor or unstable network connection can interrupt the update process, causing the iPhone to get stuck.
4. Battery Power Running Low
Powering through an update requires... well, power. If your iPhone's low battery level, it might not have enough juice to complete the update, leaving it stuck on the update screen.
5. Corrupted Update Files
Sometimes, the update file itself might be corrupted, which can cause issues during the installation process.
Click to Learn:
Part 2: How to Fix iPhone Update Stuck in Common Solutions
When your iPhone update gets stuck, the biggest challenge is determining why it stopped. This issue has several potential causes, so understanding the steps necessary to fix the problem is key. Here are some common solutions that may help you get your software update screen stuck:
Solution 1. Force Restart iPhone
Do you know you can force restart your iPhone model regardless of its state? A forced restart will reset the device temporarily and might fix your update issue. It removes a lot of issues that are related to software. Now let's do it for our different versions:
iPhone 6 & earlier Versions - Long the Power and Home key combinations. A slider will appear for you to Swipe Right. The screen will go black but wait until the Apple Logo appears and then release.
iPhone 7 & 7 Plus - Press the Power and Volume Down keys until the Apple logo appears, then let go. First, the screen will go off but keep holding.
iPhone 8 and Later Versions - The new versions of the iPhone are very different from the earlier ones. Here is a different approach. Quickly press and release the Vol (+) button, then do the same with the Volume (-) button. Hit the side key, and your screen will go off. Keep holding the side key until the Apple logo appears. Release the button now.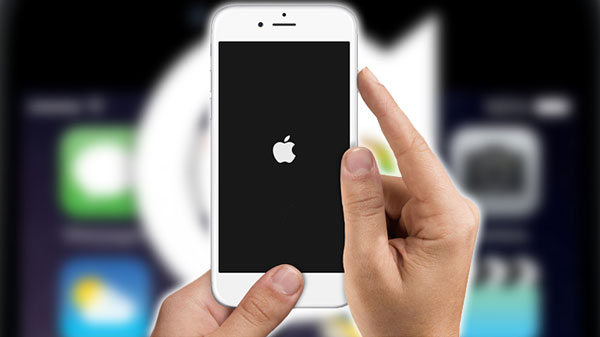 Solution 2. Internet Connections and iPhone Charge
These two might be the culprits of your update being stuck. Ensure that your Wi-Fi connection is stable. When everything is set, check the battery percentage of your iPhone. It should be at least 50% since in case you get disconnected during the update process, it can cause many issues. Use the original charger with your iPhone to charge it, and check whether it helps.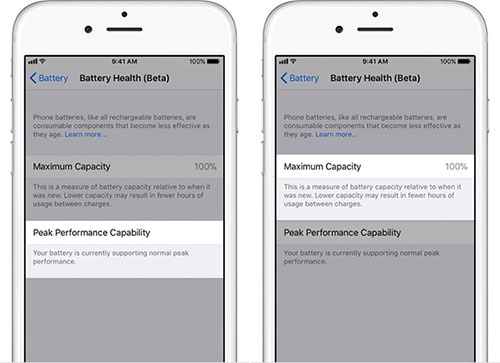 Solution 3. Reset Network Settings
Now we assume that your Internet Connection and battery percentage are good. But still, if your update doesn't progress further, resetting your iPhone's network settings might be a good approach. Go to Settings -> General -> Reset and choose Reset Network Settings. It will erase all Wi-Fi networks you have ever connected to and other details. Now again, connect with the same Wi-Fi network and try to update your device.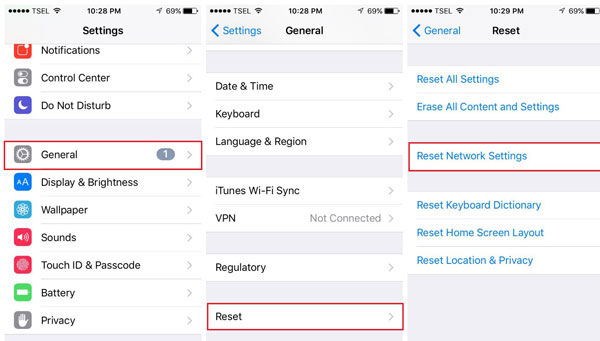 Solution 4. DFU Restore with iTunes
DFU means Device Firmware Upgrade, which is used to restore your iPhone. You can open iTunes and update it to the latest version. Now connect your device to the computer. Follow the instructions on the screen to put your iPhone into DFU mode. DFU restores will erase all contents from your device. Thus you must have taken a backup before doing this process. After restoring, you can update it to the latest version, and your stuck issue will be resolved.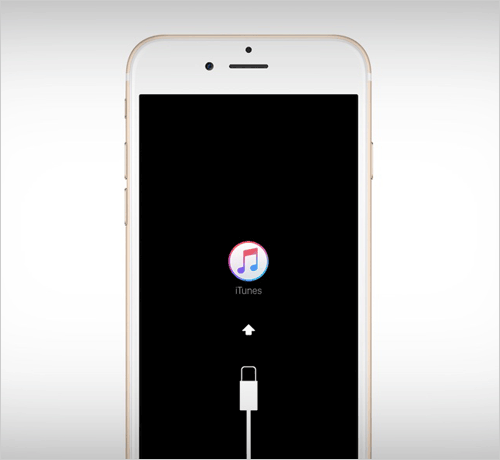 Solution 5. Clean up More Space
Low storage can cause this issue. Freeing up some space from your device can help you to progress with updates, so go for it if you have not done already.
Connect your iOS device to the computer and open iTunes.
Now click on your device icon on the iTunes window.
Select the 'Manually manage music and videos' option from the summary tab.
After that, delete all the unnecessary items from your device to free up space.
Also, try to sync only small items, such as music or videos, which are necessary only.
After clearing the storage of your device, try updating it again.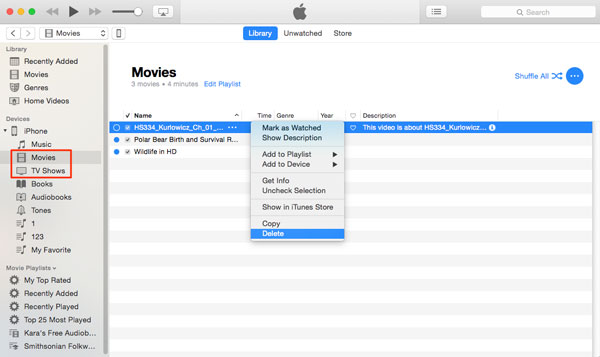 Solution 6. Put the iPhone in Recovery Mode
Now if nothing else works, you must put your device in Recovery Mode. For that,
Open iTunes and connect the iOS device to the computer.
Now press and hold the 'Home' and 'Sleep/Wake' buttons simultaneously until the Apple logo appears.
Then release both buttons, and iTunes should prompt that it has detected a device in Recovery Mode.
Follow the instructions on the screen, and your iOS device should be updated.

Know More:
Part 3: One Stop Solution to Fix iPhone Stuck on Update
iOS System Recovery is a comprehensive software solution designed to fix various iOS system issues, including the problem of iPhone being stuck on update. It is one tool that offers different options to ensure your phone is back in its working condition. The software supports various iOS versions and can easily repair any system issue with a single click. It has a user-friendly interface and powerful features to resolve the update-related problem efficiently.
Brief overview of iOS System Recovery:
Quickly fix iPhone stuck on preparing/verifying update issue in minutes.
It fixes other errors on iPad or iPhone loop restart, black screens, iTunes errors, headphones mode stuck, charge issues, white screen of death, and more.
Provide repair modes to address a wide range of iOS system issues effectively.
It supports many iOS devices, including iPhone 14/13/12 series, iPhone 11 series, iPhone X, iPhone 8/8 Plus, iPod touch, iPad, and earlier models.
The app does not leak your data or bring any potential harm to your phone.
Step-by-Step Guide to Fix iPhone Stuck in Update using iOS System Recovery:
Step 1. Install and Run the Program
Download and install iOS System Recovery on your computer from the official website. Launch the software. Go to "More tools and choose iOS System Recovery."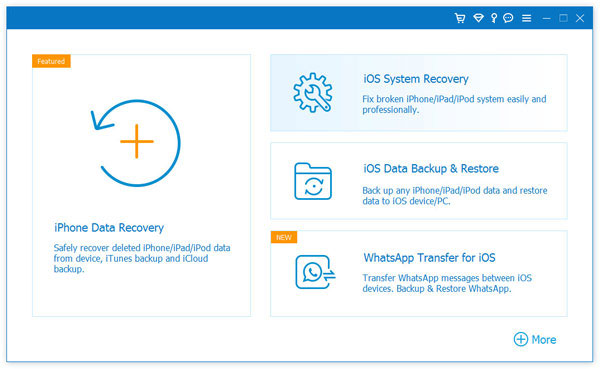 Step 2. Connect Your iPhone
Use a USB cable to connect the iPhone to the PC. Wait for the connection to be established between the phone and the tool.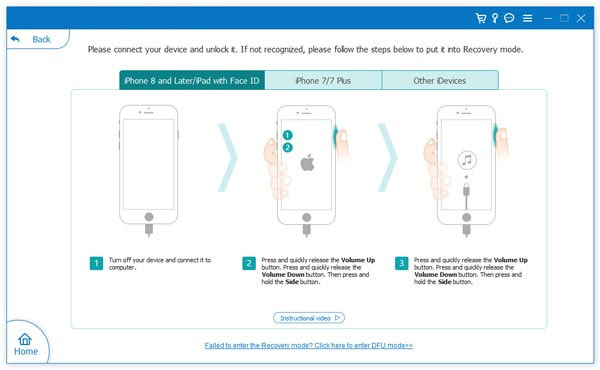 Step 3. DFU Mode or Recovery Mode
Once the phone is detected, you need to put your device into DFU (Device Firmware Update) or Recovery Mode. Depending on the model and version of your iPhone, follow the steps provided by iOS System Recovery to enter this mode.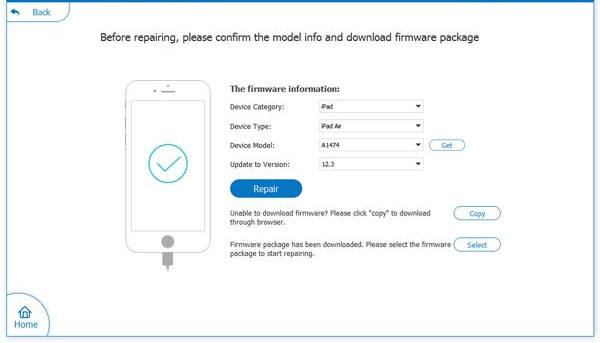 Step 4. Fix iPhone Stuck on Update
After you put your device in DFU or Recovery Mode, the program will start to detect the system state of your phone. It may take a few minutes. Select the device, and click "Repair." Wait for the process to complete.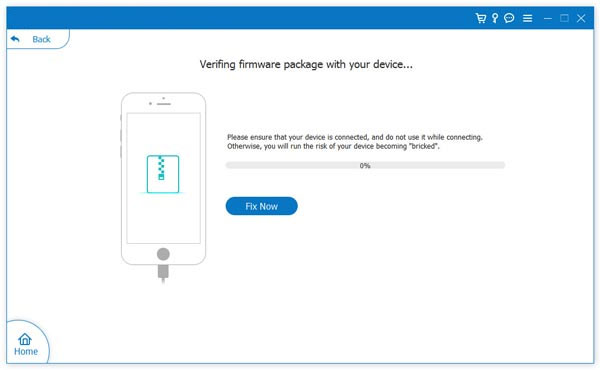 Step 5. Restart Your Device
Restart your device and try to update it again. This time the procedure should go smoothly without any issues.
Note: If iPhone stuck on software update issue persists, try the Advanced Mode provided by iOS System Recovery. However, keep in mind that it may result in data loss. Creating a backup of your iPhone is recommended before proceeding with the advanced repair mode.
Ending Part
iOS 16 update stuck issues are often due to insufficient storage, unstable internet connection, or software glitches. Rectifying these issues is straightforward: clear enough storage space, ensure a stable network connection, or perform a force restart. If these methods fail, restoring your iPhone through iTunes is a reliable fallback solution. Apps like iOS System Recovery can also help restore your device to its normal state. Always back up your data to prevent potential losses during the process.
Related Articles:
iPhone Keeps Freezing? 6 Methods to Fix It!
iPhone Stuck in Boot Loop? 9 Ways to Fix It [2023 Latest]
iPhone Blue Screen Fix: How to Fix Blue Screen of Death on iPhone/iPad
How to Unlock A Disabled iPhone without iTunes or iCloud? (100% Useful)
How to Clone an iPhone to Another iPhone 14? [Top 4 Ways Provided]
Android Phone Keeps Turning/Shutting off? You Can Now Fix It Like a Pro