Switch Files from Lenovo to New Android Phone
Some of the problems that users may experience when transferring data from Lenovo to Android are as follows:
1) USB cable not connected properly so the data transfer can stop in the middle of files being transferred, and will need to be restarted again by reconnecting the cables.
2) User may receive an error message that says 'delayed write failure'. The solution to this problem can vary based on the situation and the devices that the person is using.
3) Keyboard may stop working in the midst of the transfer. In some cases, the problem can easily be recognized with irregular behavior of the keys. For example, if the user tries to stop and correct these problems, they may find that most or all of the keys will begin to repeat themselves or not function at all.
Read similar guide: Transfer Media Files from LG to iPhone
There are various applications available on the Internet to help you transfer data from Lenovo to Android. However, some of these applications are much more effective, efficient and successful than others. This is one of the primary reasons why most people choose the MobiKin Transfer for Mobile. With the use of this program, any user can complete the data transfer between two phones within 1 to 3 steps at most. The user is also provided with the capability to transfer some of the files that they want to keep or all of their files with ease (i.e. all contact data, text messages, videos, photos, audio files, apps and the like).
This Lenovo to Android Transfer also comes with Mac version, which provides the same functions for Mac users. It supports all Lenovo models, including Lenovo K800/K900/A820/Vibe X/Vibe Z, and other Android brands like Samsung, HTC, LG, Sony, Motorola, Huawei, etc. Now, you can follow the steps in the below to switch Lenovo phone to new Android phone by using the Transfer for Mobile program.
How to Switch Lenovo to Another New Android Phone?
Step 1. Launch Transfer for Mobile
Free download and then install this Lenovo to Android Transfer program on your computer. Once the installation is complete, you will connect your Lenovo and new Android phones to the computer via 2 USB cables.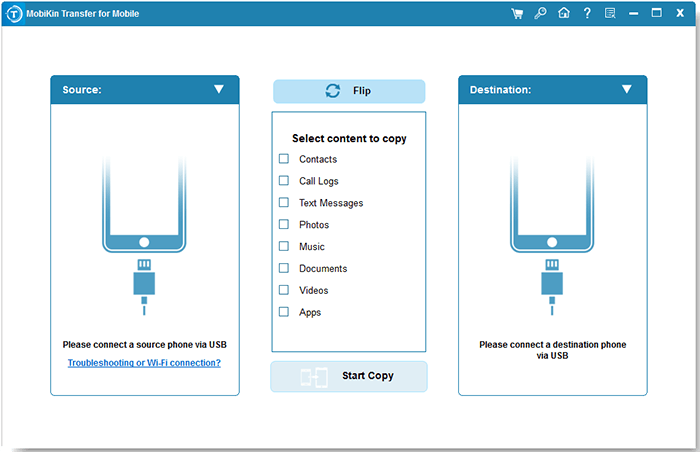 Step 2. Select the wanted files

Launch the installed program and the program will detect the two devices automatically. Both the phones are displayed side by side, with all transferable file types are listed.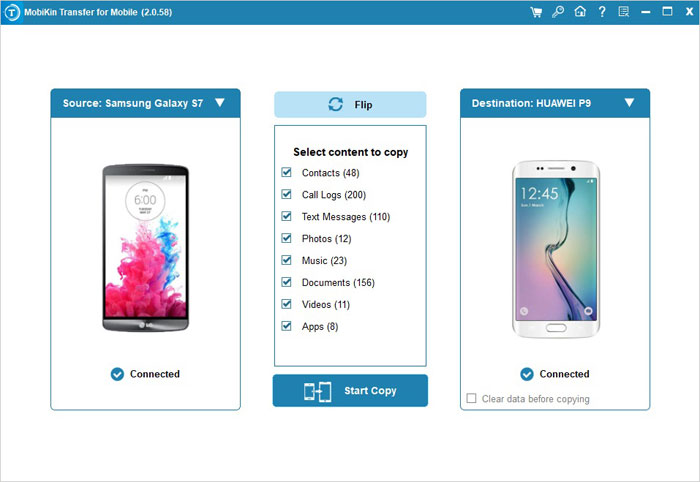 Step 3. Switch Lenovo to new Android phone
Based on individual preference, you can select all of the files that they want to transfer (one by one). After that, all you have to do is click on the "Start Copy" button to start the transfer.
Related Articles:
How to Read HTC Calendars on iPhone
Transfer Calendar from iPhone to Galaxy
4 Simple Ways to Recover Deleted Photos/Videos from Lenovo Phone