Transfer Files Between Google Nexus and Pixel
In fact, we can see today that many smart phones like Google Nexus comes with a big display and any video or movie experience becomes more enjoyable due to this. We also store our videos, music and important data like documents and ebooks on the phones which eat up the space. Sometime even the SD card is insufficient and you need to move some files to your computer or another phone like Google Pixel to free up some space. This article focuses on files transferring between Google Nexus and Google Pixel/Pixel XL.
It is hassle to transfer data from Google Nexus to Pixel one by one manually, which is time and energy wasting. Don't you wish there was something to make the job easy? Then, here comes with the best solution to transfer your data - MobiKin Transfer for Mobile (Mac version available).
Transfer for Mobile - Transfer Data with One Click:
Supported Devices: Google Nexus 7, 6P, 6, 5S, 5, 4, Pixel, Pixel XL and other Android, iOS, Windows phones and BlackBerry devices.
Supported File Types: Apps, videos, music, contacts, text messages, ebooks and other data can be transferred here.
In a word, this Nexus to Pixel data transfer program is able to transfer almost everything between any two phones of any platform in a matter of minutes. Read the following guide to see how to use the program to transfer files between Google Nexus and Pixel/Pixel XL.
Read Also:
Calendar Transfer between two Android
Switch Files between iPhone and Motorola
How to Copy Data between Google Nexus and Pixel/Pixel XL?
Step 1. Launch Nexus to Pixel transfer software
Download, install the Nexus to Pixel Transfer and launch it on your computer. Use two separate USB cables to connect your Google Nexus and Google Pixel phones to the computer. Look at the screen for the interface with different options.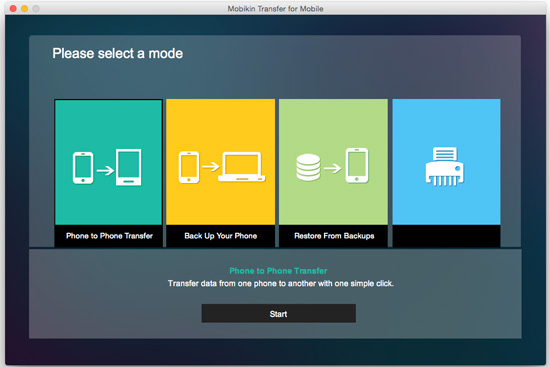 Step 2. Choose "Phone to Phone Transfer"
Out of the options presented on the screen, click on the "Phone to Phone Transfer". A new window will open up with the content list of the two connected phones. You can find all your stored contacts, SMS, photos, apps, videos, music and other files.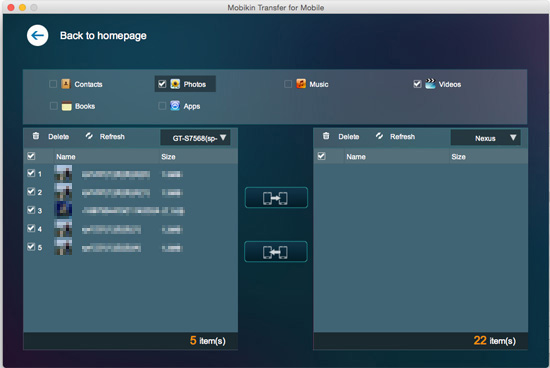 Step 3. Transfer files between Nexus and Pixel
You can select the file types you want to transfer and then press the arrow sign that is pointing to the Google Pixel phone to begin the transfer process. After a short waiting time, all selected files will be transferred from Google Nexus to Google Pixel.
Note: If you want to transfer files from Pixel to Nexus, you can click the arrow sign that is pointing to the Google Nexus phone.
Related Articles:
How to Read HTC Calendars on iPhone