Best 8 Ways to Unlock/Bypass Samsung Phone Pattern [2023]
Have you forgotten your Samsung screen lock and would like to bypass it? Factory resetting the device could be a possible solution, but it will delete your Samsung phone's data and Settings. Are you wondering how to bypass pattern lock on Samsung without losing data? There are a few ways of removing Samsung screen locks.
Being unable to access your Samsung phone is one of the most inconvenient experiences, especially if you have saved some essential data on the phone. As such, this piece will guide you through how to remove pattern lock in Samsung.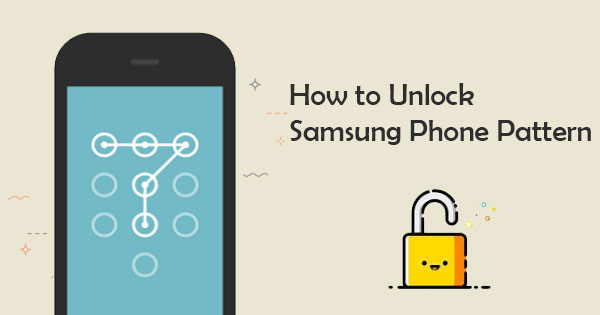 Method 1. How to Unlock Samsung Phone Pattern with Google Account
If your Samsung phone is locked, you only have five trials to redraw your pattern. If you repeat the wrong pattern for the 6th time, you cannot draw the pattern for the next 30 seconds. If this happens, Google accounts can help you unlock your forgotten pattern. You should own a Google account to utilize this method. Follow the steps below to bypass a Samsung lock if forgot pattern lock:
Enter the wrong patterns five times on your Android device. Tap on the "Forgot Pattern" button.
Key in your Google account credentials and tap the log-in button to sign in.

You will be taken to "Settings" to unlock your device. Now reset your phone's pattern on this page.
See More:
Method 2. How to Remove Samsung Pattern Lock Using Find My Mobile
Samsung developed a new application called "find my mobile" on their devices. For Samsung fans, you might have noticed it. The primary use of the feature is to locate Samsung devices. However, it can also unlock Samsung devices' screen locks. Below are the steps to bypass the screen lock on your Samsung phone using "Find My Mobile".
Log into your Samsung account using a browser.
Initiate the unlocking process by tapping on the "Unlock" button.
Key in your Samsung device's account password to bypass the phone lock.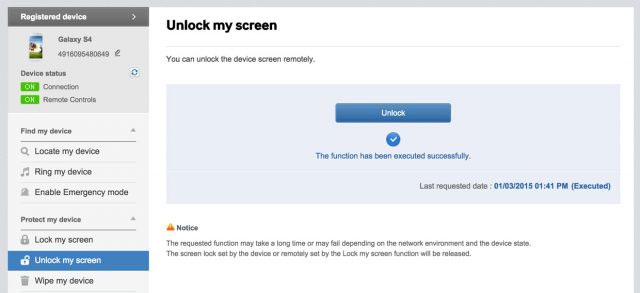 Method 3. How to Unlock Samsung Phone Forgot Pattern via Android Device Manager
Android Device Manager is another convenient way to bypass your Samsung pattern lock. To use this Android Device Manager, ensure you turn it on first. Once you turn it on, follow these steps to bypass the Samsung screen lock without losing your phone's data:
Visit the Samsung website and sign in using a Google account.
Choose the Samsung phone of your choice.
Erase the Samsung pattern by tapping on the "Erase" button. Doing that will also delete the content of your phone.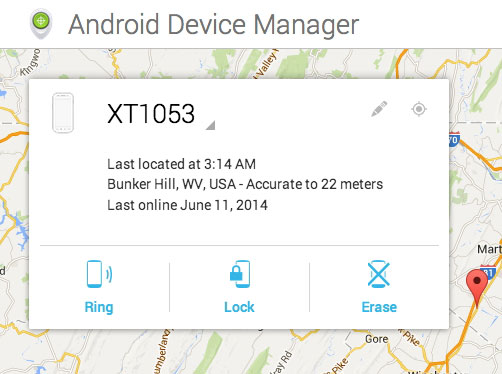 Further Reading:
Method 4. Remove Samsung Third-Party Lock By Booting It in Safe Mode
This method works for those people who use third-party screen locks on their Samsung devices. When you set the device into safe mode, it hinders third-party applications from running. Follow the guides beneath to understand how to use safe mode to turn off third-party screen locks:
Boot the Samsung phone into safe mode. You can turn on safe mode on your device by turning off the Samsung phone, powering it on again and pressing the Volume Down button when the Samsung logo appears.
Carrying out step one temporarily disables the third-party screen lock.
Now delete the 3rd party application from your Samsung phone and reboot the device.
Method 5. Samsung Pattern Unlock via Pattern Password Disable
To use this method to unlock your Samsung screen lock, you must be a professional in rooting and custom recovery. First, you need to install custom recovery software on your phone. Also, ensure you have a sd card. The SD card will be used to transfer a ZIP file to your phone.
Follow the following steps to unlock your pattern using the pattern password disable file:
Begin the procedure by downloading and installing the "Pattern Password Disable" file on your computer. After that, transfer the file to the Samsung device's SD card.
Plug the SD card into your Samsung device.
Reboot your phone into recovery mode.
Flash the file from the SD card and reboot the Samsung phone.
Now you will see that your phone will power up without the lock screen.
Method 6. How to Get Past Pattern Lock on Samsung via Factory Reset
Factory reset the phone if you do not mind losing the Samsung phone's data. This process depends on the type of device you are using. Some devices require you to switch off the phone to begin factory resetting. However, if you factory reset your phone, be aware that you will delete all your phone's data, including the most valuable ones. Below are the commonly used ways of factory resetting your phone:
Press the "Volume Down" + " Power" buttons on your phones simultaneously, and a bootloader menu will appear.
Press your phone's power button twice and select the "Recovery Mode" option.
Use the volume key to choose the "Wipe Data/Factory Reset" option.
Wait for the process to complete, and choose the "Reboot System Now" button when the process completes.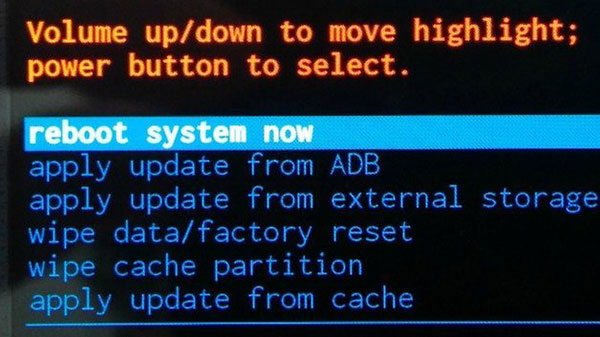 Method 7. How to Crack A Pattern Lock Samsung Using Google's Find My Device
Google's Find my device is another method to bypass your Samsung screen lock. It allows you to manage your Samsung device remotely. Below is how to use the Find My Device application to remove your Samsung screen lock:
Navigate to android.com/find and sign into the Google account.
You will find a list of devices. Select the Samsung phone you wish to unlock.
Now select the "Erase Device" option.
Confirm the command by tapping on the "Erase" button. Now the phone lock will be removed.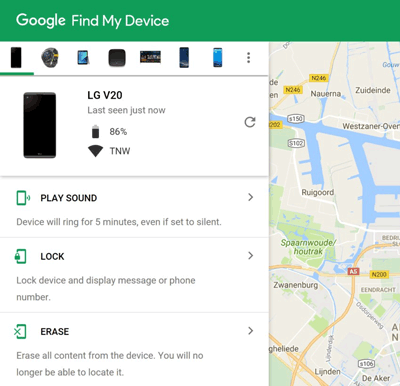 Method 8. How to Remove Pattern Lock in Samsung if Forgot Password
What to do if you forgot pattern on Samsung phone? It is very inconveniencing to be unable to access your phone due to a forgotten password, pattern, and other types of locks. However, it is inevitable to prevent forgetting the phone lock. If you want to access your Samsung phone again quickly, use a professional Samsung pattern unlock tool - Android unlock, to solve screen lock issues with ease.
With Android Unlock, you only need a few clicks to remove any Android phone lock. The best thing about this lock remover is that it securely removes the lock without overwriting your data. Its well-designed user interfaces give users a great experience, making it easily usable even for novice computer users. Below are some Android Unlock (Windows) outstanding features that make it a go-to option:
Key Features of Android Unlock:
Remove your Android phone's password, PIN, fingerprint and patterns.
Remove some Samsung and LG phones' screen locks without data loss.
Run smoothly on almost all Android devices, including Samsung Galaxy S23/S22/S21/S20/S10/S10e/S10+/S9/S8/S7/S6, Galaxy Note 20/10/9/8/7/6/5, A51/A71/M20, Galaxy Tab series, etc.
It won't give away your privacy.

How to use Android Unlock when you forgot swipe pattern on Samsung?
Step 1. You need to download Android Unlock (Windows) on your computer, install and launch it. Use a USB cord and link your phone to the computer. Tap the "Toolbox" option and click the "Screen Unlock" button.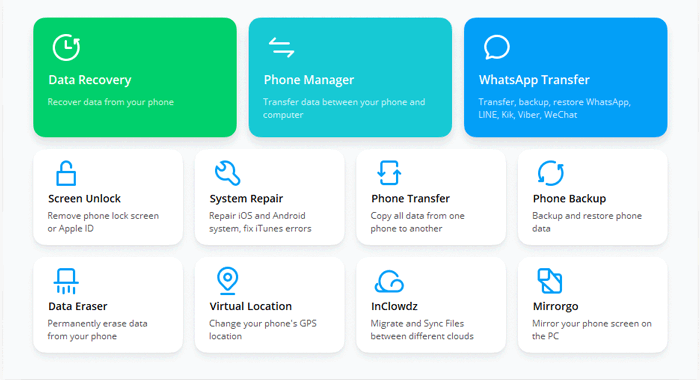 Step 2.Select the "Android" option from the two available choices. Select the "Unlock Android Screen" to move to the next step.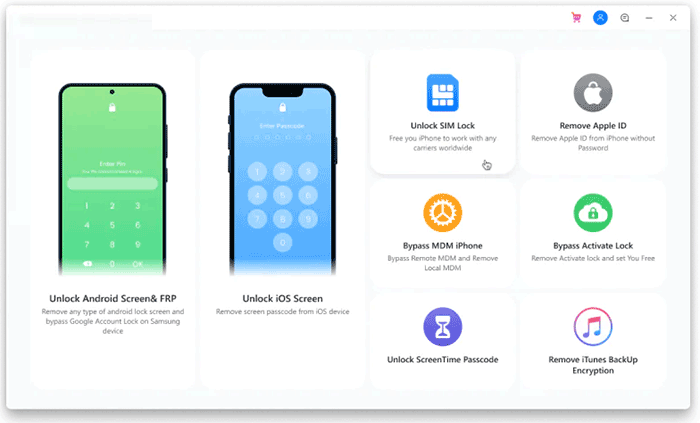 Step 3. Select your phone's brand and tap the "Remove without data loss" option to remove the lock without losing data. Configure the device's name, brand and model. Ensure the information provided is accurate. Correct the information if it needs to be corrected.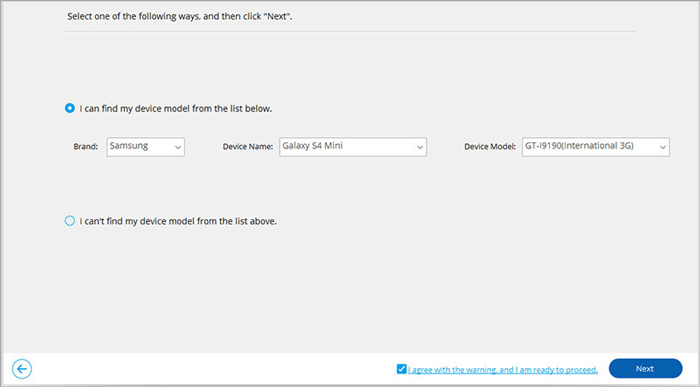 Step 4. Check on the "I agree with the warning ....." checkbox and tap on the "Next" button to move on to the next step. Confirm your action by keying in "000000" when prompted and clicking the "Confirm" button.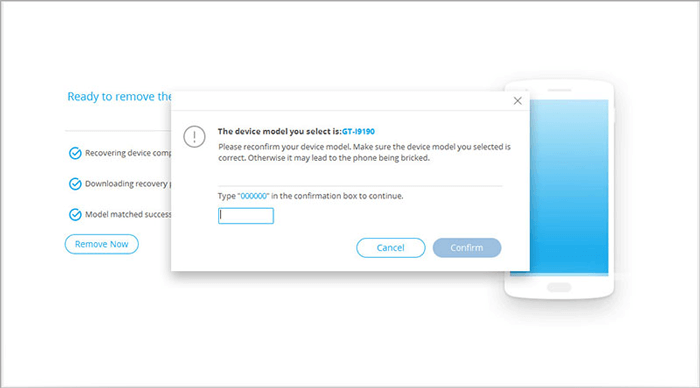 Step 5. Put the Samsung device into download mode by following the instructions on the screen.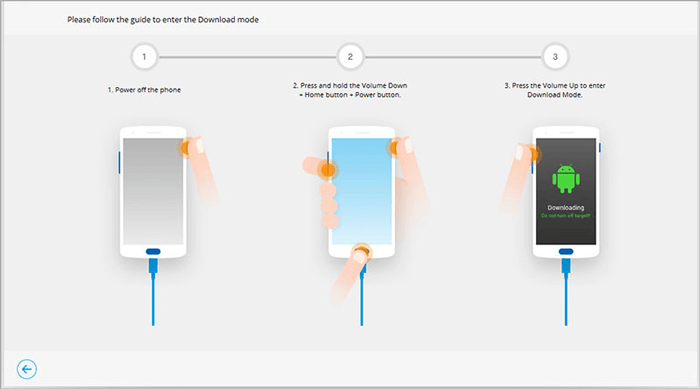 Step 6. You will see the unlocking progress as the needed configuration files and drivers are downloaded.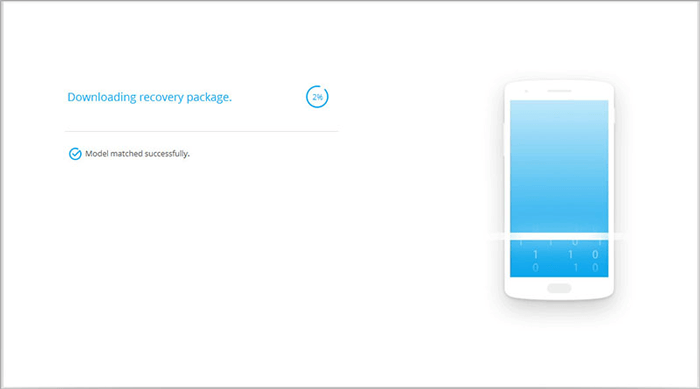 Step 7. You will be informed when the process completes successfully.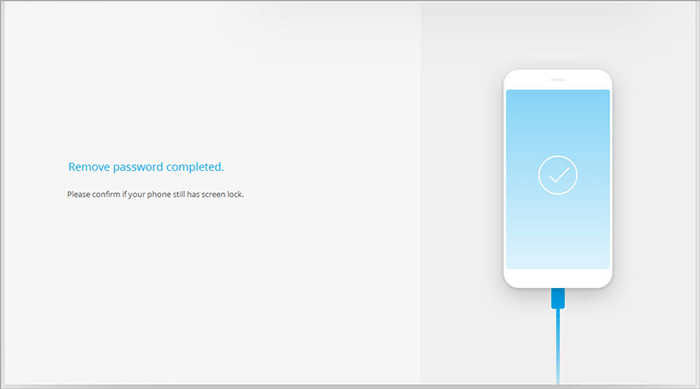 Conclusion
You now know how to crack a pattern lock on a Samsung phone. There are various ways of Samsung universal pattern unlock, but some are better than others. However, the best way to remove pattern lock in Samsung if forgot password is to use Android Unlock. It is a reliable, secure and professional phone unlocker you can't miss.

Related Articles:
Top 10 Android Screen/SIM Unlock Apps You'd Better Know [Free & Paid]
Top 5 Ways to Reset a Motorola Phone that is Locked
Download Top 6 Samsung FRP Bypass Tools to Unlock Samsung Devices
All You Want to Know about Intelligent Lock Screen on Samsung
Top 5 Ways to Unlock Samsung Tablet without Losing Data
Can I Remove Screen Lock PIN on Android Phone? Top 7 Means for You