Top 5 Ways to Reset a Motorola Phone that is Locked [2023]
Setting up a screen lock on your Motorola phone is like adding a security barrier to your device, effectively preventing unauthorized access to your phone data. But sometimes complex screen passwords or patterns may be easily forgotten, which will cause you to lose access to your phone and data. It will bring great inconvenience to your life and work. Fortunately, this article provides five answers on how to reset a Motorola phone that is locked.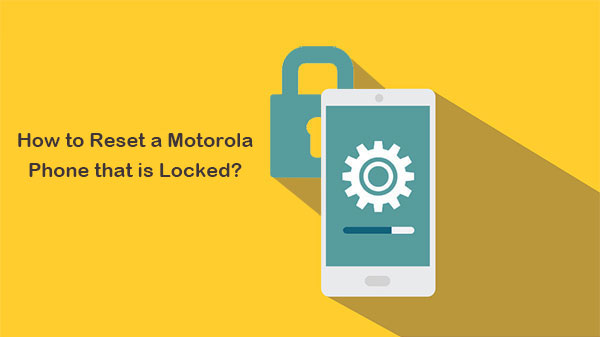 Way 1: Reset a Motorola Phone that is Locked with Android Unlock
To reset a locked Motorola phone, you need a software called Android Unlock. It is easier to use to unlock Android without password than other unlocking programs on the market. No matter how your device is currently locked, Android Unlock can remove all types of screen locks easily without root. The software has a high success rate and you can refer to the positive feedback from users all over the world.
Main features of Android Unlock:
All types of Android locks can be removed instantly: Pattern, PIN, Fingerprint, Face ID Lock and Password.
Unlock some Samsung and LG phones without data loss.
Lightweight, clean interface, and easy to use.
Run smoothly on over 15 mainstream brands, and 2000+ Android models, including Motorola Moto G9/G8/G7/G6/G5, Moto X4/X3/X2/X, Moto Z4/Z3/Z2/Z, Moto E6/E5/E4/E3...

In order to properly factory reset a Motorola phone that is locked, make sure to complete the following steps:
Step 1. Launch the program
First of all, launch Android Unlock on your computer after the download and installation. On the primary interface of the program, head over to the "Screen Unlock" module.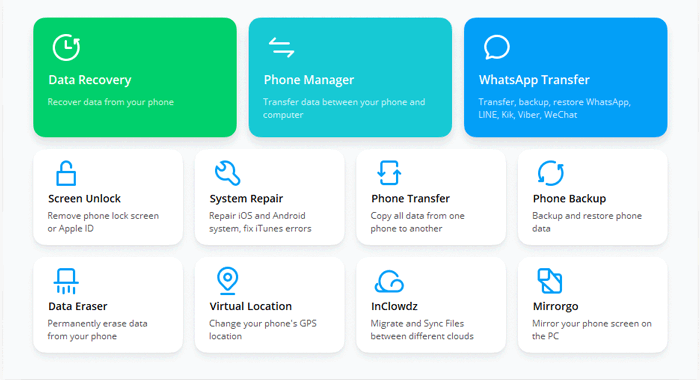 Step 2. Connect Motorola phone
Connect your Motorola phone to the computer via USB and choose "Unlock Android Screen".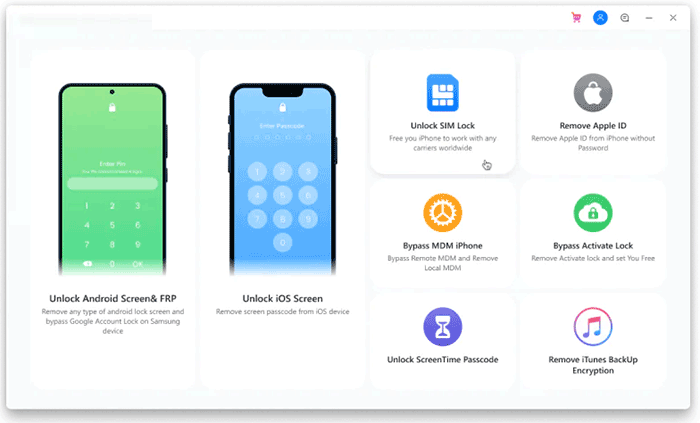 Step 3. Choose device model
Now you need to choose the exact model of your Motorola phone. If you can't find your phone model, click "I can't find my model from the list above" to switch to advanced mode.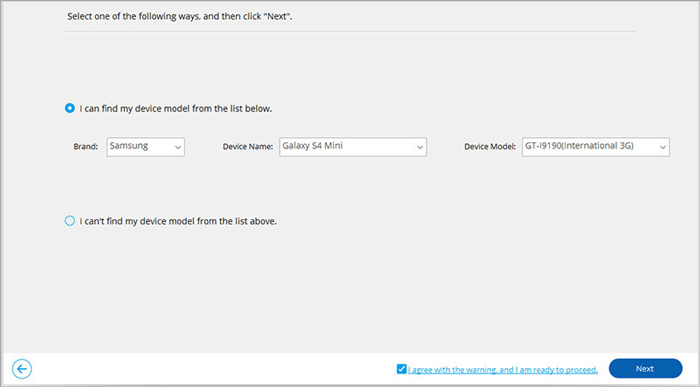 Once done, you can click "Unlock Now".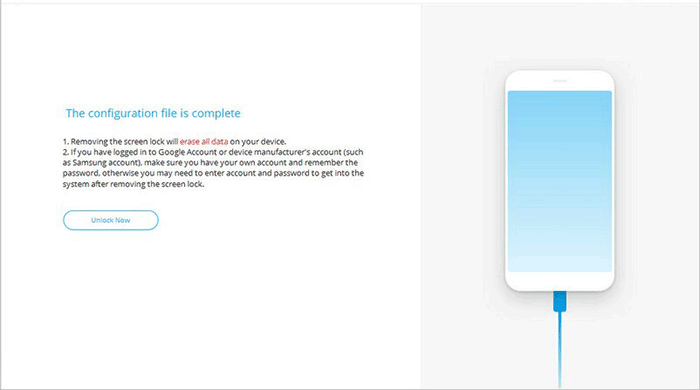 Step 4. Enter Recovery Mode
Now, you need to put your Motorola phone into recovery mode according to the prompts on the interface.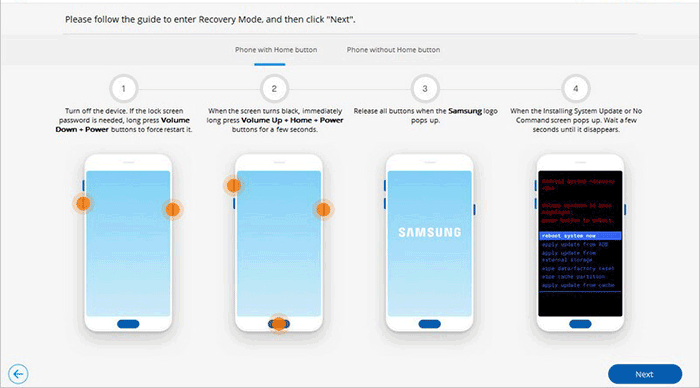 Step 5. Reset locked Motorola phone
After completing recovery mode, continue to follow the on-screen instructions. After a few moments, all settings on the device will be erased, including the screen lock.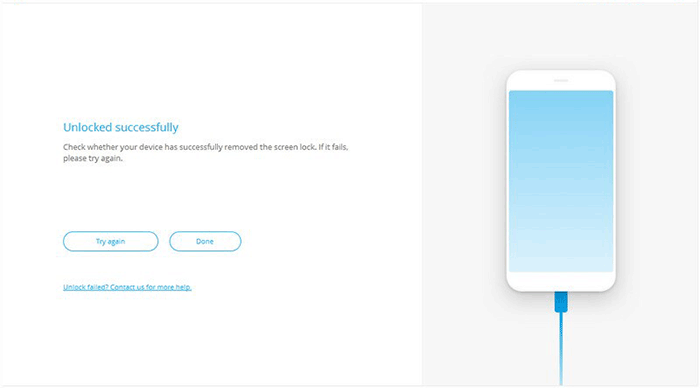 Learn More:
Way 2: Reset a Locked Motorola Phone with a Hard Reset
If you don't have important data on your phone, you might want to use a hard reset to get into a locked Motorola phone. Because resetting the phone using the hard reset option will erase all the data stored in it. Therefore, we recommend that you take the necessary steps and backup the data on your Motorola phone before following the steps below.
Step 1: Charge the device
Charge your Motorola phone to at least 30% battery. Then turn off the phone.
Step 2: Enter Recovery Mode
Now, you need to press and hold the volume down button and the power button at the same time until the Motorola logo appears on the screen.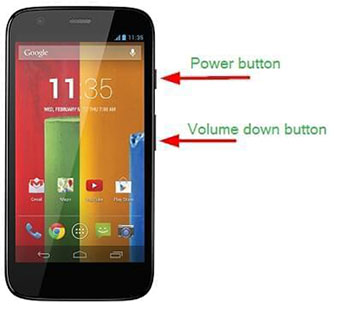 After that, press the volume down button again to navigate to recovery mode.
Step 3: Factory reset
Once in recovery mode, you can use the volume up/down buttons to navigate to the "wipe data/factory reset" option, then press the power button to select it. Once pressed, select the "Factory data reset" option and wait a few seconds until the process is complete.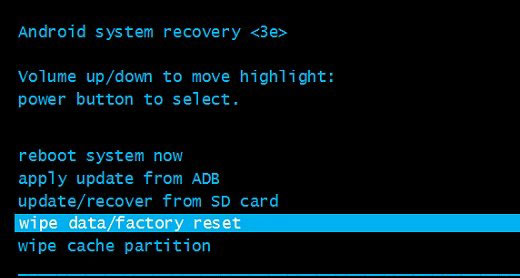 Step 4: Restart the device
Use the volume buttons again to select "Reboot system now" and wait for the device to restart. After the device restarts, you will get an unlocked phone.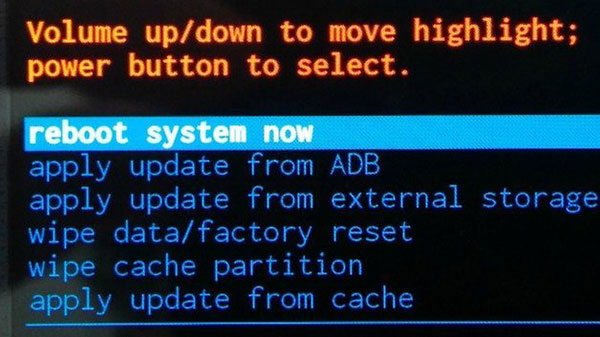 Check If You Need:
Way 3: Reset Motorola Phone when Locked out in Safe Mode
If your Motorola phone is locked by a third-party app, you can fix the lock screen by putting your phone into safe mode. Specific steps are as follows:
Step 1: Boot into Safe Mode
Turn off the device, press and hold the power button until the Motorola logo appears on the screen. Then, press and hold the Volume Down button for a few seconds until you see the Safe Mode letters appear on the screen. The whole process takes about 45-60 seconds.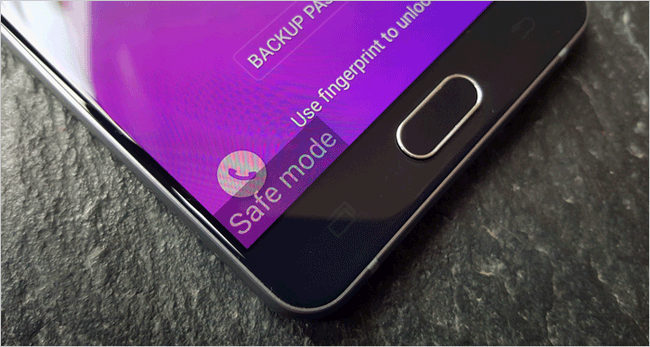 Step 2: Delete third-party lock screen apps
Once in Safe Mode, you can remove any apps that cause the screen to lock by resetting your data, clearing your cache, or removing third-party lock apps.
Step 3: Turn off Safe Mode
After clearing the desired data, press and hold the power button for a few seconds to turn off the device. After that, restart your device and you can turn off Safe Mode.
Way 4: Reset Motorola without Password Using Google Find My Device
To factory reset Motorola without password, you can also utilize the Google Find My Device feature (formerly Android Device Manager) to reset your phone and regain access to it. Using Google Find My Device to reset your phone's password is easy. But you need to meet some requirements:
Your phone must be connected to mobile data or Wi-Fi.
Location Services is enabled.
Find My Device feature turned on.
Sign in to your Google Account.
Once the above conditions are met, you can follow these steps to use Google Find My Device to reset Motorola phone when locked out:
Visit https://www.google.com/Android/find through a browser. You can also download the Find My Device application on your PC.
Sign in to the Google account you have previously signed in on the motorola device.
Select your device from the upper left corner of the menu and click on the "Erase" option.

Enter your Google Account password to factory reset your phone.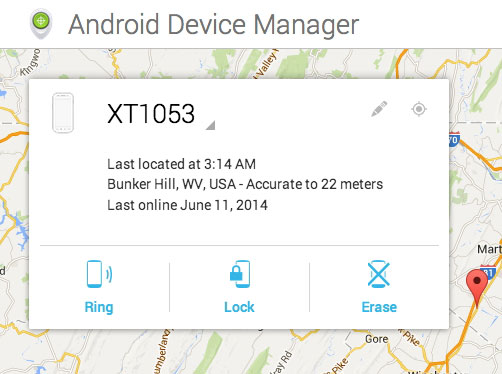 Way 5: Reset a Motorola Phone that is Locked Using Google Account
If you have a Google account, you must be wondering if you can reset your Motorola phone's password using your Google account. The answer is yes, but requires your phone to be running Android 4.4 or lower. Here's how to reset a Motorola phone using your Google Account:
Provide any random password or pattern five times on your locked Motorola phone.
A message will pop up on your device saying "Try again in 30 seconds." At this point, tap the "Forgot pattern?" option at the bottom of the screen.
Fill in your Google Account or backup PIN as required.
Select your Google Account and go to Account Unlock.
Enter your Google account password and your Motorola phone will be successfully unlocked.
Closing Remarks
If you want to know how to reset a Motorola phone that is locked, all the possible methods are listed above, I believe it is enough for different types of users. These are effective methods, of course, some of them have also failed in cases. Based on our experience, we recommend you to use Android Unlock, which has received positive results in the work of unlocking Android phones and is well-received. It is the easiest and most convenient solution among the five methods. Try it now.

Related Articles:
How to Unlock Android Phone With Google Account [2023 Update]
[Guide] How to Reset iPhone 13/12/11/11 Pro/XS Max/8 Plus without iTunes?
[2022 Guide] How to Transfer Data from Motorola to LG G8/G7/G6/G5?
How Do I Transfer Pictures from My Motorola Phone to My Computer?
[Fixed] How to Transfer Data from ZTE to Motorola?