How to Bypass Android Lock Screen? 8 Ways You Wish You'd Known Earlier
You temporarily misplaced your Android phone and retrace your steps to get it back before using it as usual. Wow, you are lucky! While in some bad situations, your phone is always in your hand, yet you forgot the Android pattern, password, PIN, or something like that. Well, how can you bypass Android lock screen to regain full control of your device? (Can I control an Android device from a PC?) OK, you'll know the eight most reliable screen lock bypass tips to get into a locked phone without resorting to professionals.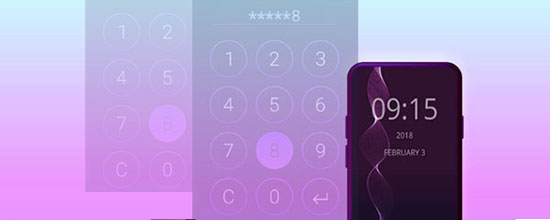 Tip 1: How to Bypass Android Lock Screen via Android Unlock
Modern technology has enabled people with phone unlocking needs to have more high-quality options. If you want to unlock the Android screen lock with a high success rate, Android Unlock is your preferred utility. This password cracker for Android boasts strong compatibility in terms of mobile phones and can be applied to almost all kinds of Android locks. Want to make your life easier? Get to know this tool and try it out as the simple drill describes below.
Android Unlock is remarkable because it can:
Bypass the Android lock screen without any prerequisites.
Eliminate various screen locks, covering patterns, PIN codes, passwords, and fingerprints.
Remove Samsung FRP and facial recognition.
Bypass lock screen on some LG and Samsung phones without data loss (How to bypass lock screen on LG phone?).
Work for mainstream Android devices, containing Samsung, Kyocera Hydro, Xiaomi, Google Pixel, Motorola, Huawei, OnePlus, ZTE, LG, OPPO, Vivo, etc.
It won't disclose your privacy.

How to unlock Android phone without password via Android Unlock:
Step 1. Choose "Screen Unlock"
Install and launch Android Unlock on a computer. Then choose the "Screen Unlock" option.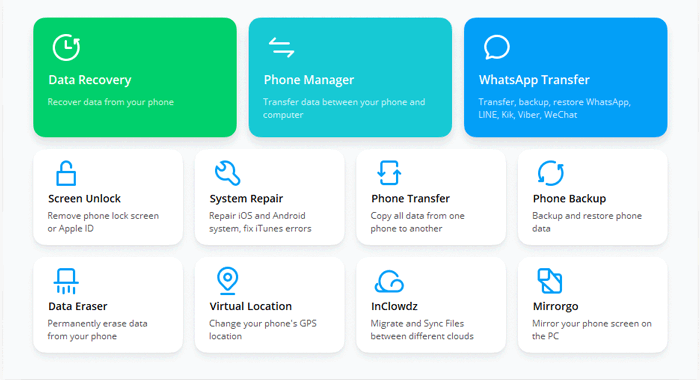 Step 2. Get in "Unlock Android Screen"
Link your Android phone to the computer via a USB cable. Next, press "Unlock Android Screen".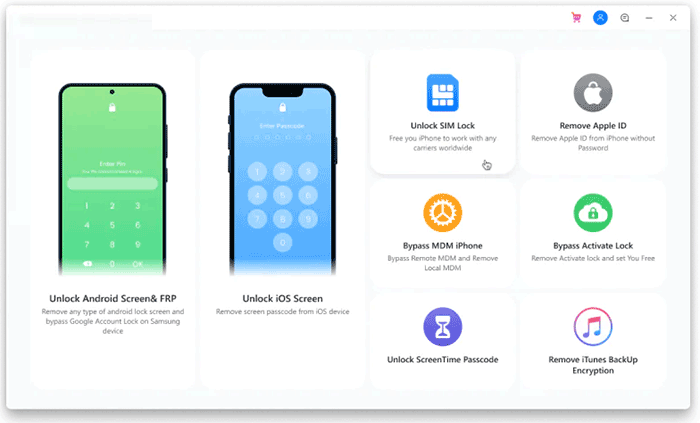 Step 3. Select the correct phone model
Ensure that you choose the correct phone model for lock screen removal and click on "Next".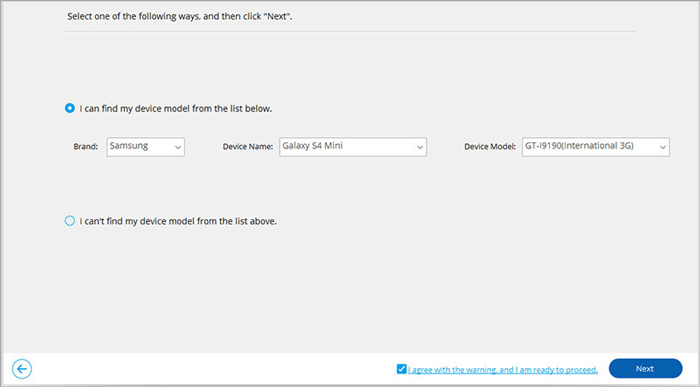 Step 4. Put your Android phone into Download Mode
Power off the phone, press and hold the "Volume Down", "Home", and "Power" buttons, and press "Volume Up" to get the device into Download Mode.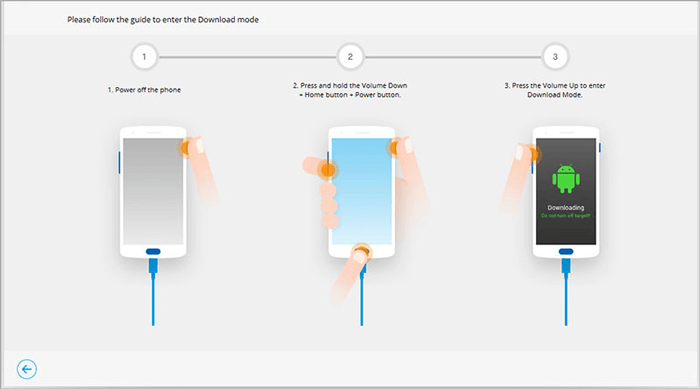 Step 5. Let the tool download the recovery package
When your Android phone gets into Download Mode, the program will download the recovery package automatically.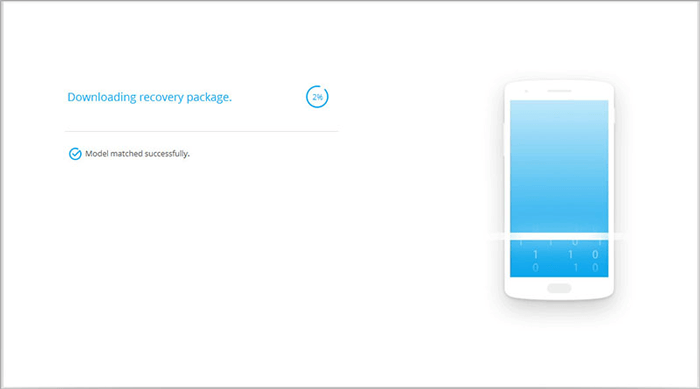 Step 6. Bypass the Android lock screen
Once downloaded, the software will begin to bypass the Android lock screen. Just wait for a while until the task is over.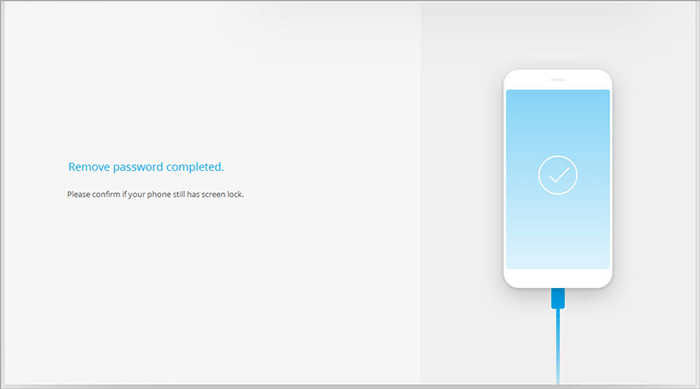 You May Be Interested in:
Tip 2: How to Hack Android Pattern Lock with ADB
ADB is a versatile command-line program enabling you to communicate with a device. The command can be used to install apps, debug apps, and access a Unix shell for phone password bypass. This tool only works on the condition that USB debugging is enabled on your Android phone. (How to recover Android data without USB debugging?)
How to bypass pattern lock for Android with ADB?
Connect your Android device to a computer via USB.
Next, have the ADB tool installed after the download.
Go to the folder where you install the tool.
Open the location, press the "Shift", and right-click the item to get the Command window.
Type "adb shell rm /data /system /gesture.key".
Click "Enter" to confirm.
Restart your Android phone, and your Android lock screen will disappear.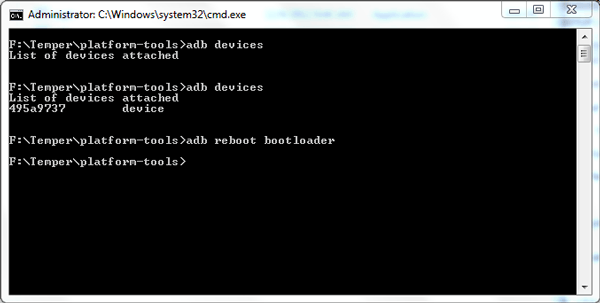 Tip 3: How to Bypass Android Lock Screen Using Emergency Call
There's a system vulnerability in Android 5.0 and 5.1 called Emergency Call, with which users can unlock the screen on Android when they are locked out of their Android phones. It won't harm your Android and doesn't affect your phone's overall performance. Here's how to use an emergency call to bypass the lock screen on an Android phone:
On your Android phone, choose the "Emergency Call" option.
Enter ten asterisks on the dialer screen.

Double-tap the asterisks and ensure you highlight them.
Then choose the "Copy" option and repeat the task about ten times until they no longer be highlighted.
Swipe to open the camera from the locked screen and pull down the notification tray.
Go to "Settings" to get the password.
Copy and paste the characters by tapping in the password field many times. (Make sure the cursor is at the end.)
Repeat the last step if the interface crashes or the buttons on the screen disappear. (The lock screen extends along with the camera screen.)
As the camera crash completes, the Home screen should come out without a lock screen.
Know More:
Tip 4: How to Get into a Locked Phone by Booting Android into Safe Mode
By booting Android into safe mode, you can remove temporary files and caches to optimize your device. Further, Android Safe Mode is good at removing 3rd-party app lock screens. After your phone is in this mode, a certain app you use to set the screen lock will be disabled easily. Moreover, this method is especially helpful for Samsung/LG lock screen bypass, as reported.
How to crack a password on a phone in safe mode?
Reboot your Android phone in safe mode. (The operation differs from one phone model to another. Here's the general guide: Power off your device; press the "Power" button; when the device boots up, release that button while pressing and holding the "Volume down" key.)

While your phone is in safe mode, go to its "Settings" > "Apps".
Locate the app you use to set the screen lock on the phone.
Delete data or cache from that app.
Restart your device to bypass the Android lock screen without reset.
Tip 5: How to Hack a Phone Password on Android via Find My Device
Provided by Google, Find My Device is a service to remotely locate Android devices if it is associated with a particular Google account. It facilitates you to remotely track, lock, and erase Android data on a lost phone. To utilize it to unlock the screen on Android, please ensure the Android Device Manager and Location service are enabled.
How to bypass Android pattern lock using Find My Device?
Visit Google Find My Device on a computer or mobile phone.
Sign in to your Google account linked to the locked device.
As your phone receives a notification, choose "ERASE DEVICE".
Confirm and tap "ERASE" when the screen shows a popup.

The service will erase the locked phone remotely.
Once completed, choose "Use My Google Account" instead to use your phone without a lock screen.
Tip 6: Bypass Android Lock Screen PIN via Factory Reset
This method involves a few simple steps, but the operation may differ depending on the device. When you do a factory data reset on Android, it removes the Android pattern lock/PIN/password while wiping out all the content on your device and returns it back to its out-of-the-box state. So, please be sure to back up your Android phone before the factory reset.
How to bypass PIN/pattern lock/password by factory reset?
Power off your Android phone and long-press the "Power" and "Volume Down" buttons until the recovery mode screen appears.
Choose the "wipe data/factory reset" option using the either "Volume" buttons.

Use the "Power" button to confirm the action.
Select "Yes" > "Delete all user data".
Press the "Power" button to confirm.
Once the job is done, turn on your phone. (Can't get out of Android recovery mode after a factory reset?)
Tip 7: How to Break Pattern Lock on Android Phones Using Find My Mobile
Samsung Find My Mobile makes it easy for you to locate, remotely back up, and erase data on a registered Galaxy phone. You can use it to get Samsung up and running when you forgot the Android pattern/PIN/password. And here are some requirements for this approach:
You have to log into your Samsung account that is associated with your phone.
Samsung mobile is powered on and connected to a network.
You enabled the "Remote unlock" earlier.
How to crack a pattern lock with Find My Mobile?
Enter the Find My Mobile page from the browser.
Log in with your Samsung account.
Choose the locked device that you are to unlock if you linked more than one device with a single account.
Tap "Unlock".

A new window will appear to confirm your password.
Click "NEXT" to let the service unlock your Galaxy phone successfully.
Tip 8: How to Bypass Lock Screen on Old Android via Forgot Pattern Feature
Phones running Android 4.4 and earlier comes packed with the "Forgot Pattern" feature. If your device is locked because of a forgotten pattern, try this avenue to unlock the phone lock with a Google account. Next, let's see how to get into a locked Android phone with forgot pattern feature:
Enter wrong patterns on the phone five times.
A window should appear with a message like "Incorrect Pattern".
Press the "Forgot pattern" option.
Choose "Enter Google Account Details".
Input your Google credentials as prompted.
When you sign in, you can set a new pattern as an email is sent to the specific account.
Draw a new pattern and set it as your pattern lock.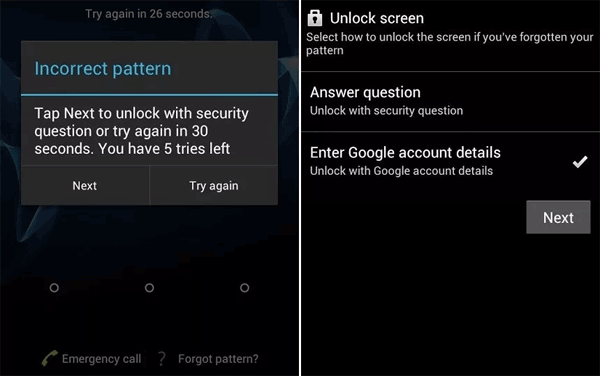 Final Thoughts
Above are the eight most recommendable ways to bypass your Android lock screen without effort. As you probably know, most of them cannot bypass your Android screen lock under any circumstances. However, there is one way to get the most efficient unlock with the least cost. Alright, that is Android Unlock, a magical tool that can always make your unlocking journey as easy as ABC.

Related Articles:
7 Quick Ways to Fix "Your Passcode Is Required to Enable Face ID"
SIM Unlock: 4 Hot Tips to Unlock SIM Card on Android Mobile Phones
[Fixes in 2022] How to Unlock iPhone with Unresponsive Screen?
Fix "Android Touch Screen Not Working - Can't Unlock" Issues in 12 Methods
Download Top 6 Samsung FRP Bypass Tools to Unlock Samsung Devices