Top 10 Android Screen/SIM Unlock Apps You'd Better Know [Free & Paid]
Android devices are now available for people globally. To secure your phone/tablet, you may have equipped its screen with a lock like a password, PIN, fingerprint, etc. However, you might bump into a situation where the forgotten permission info keeps you from the content within.
To make you less boring, we shall guide you through some efficient Android unlock apps in the first part of this post. And if you are SIM locked by service providers like AT&T, T-Mobile, Sprint, or Vodafone, move on to learn several outstanding SIM unlock apps in the next part. (What if my iPhone is locked with a SIM card?)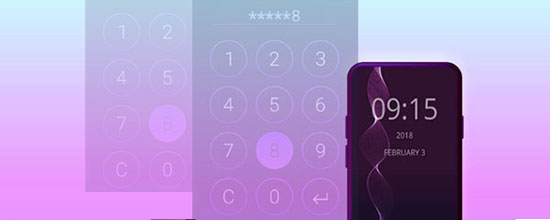 Section 1: Best 5 Android Screen Unlock Apps
1. Android Unlock
Android Unlock is always the most dazzling among all Android unlocking products. Indeed, this powerful program can remove Samsung FRP lock without PIN or Google credentials beyond various Android screen locks. It conducts the seemingly difficult operation in a couple of simple clicks, meaning a lot to non-tech users. Besides, this tool has garnered countless positive reviews since its release.
Android Unlock - the best app to unlock Android phones:
Unlock Android phones/tablets within minutes.
Unlock the pattern, PIN, password, and even fingerprints.
Eradicate passwords on some Samsung and LG phones with no data loss.
Easy to use, quick unlocking, ads-free, and trouble-free.
Apply to various iOS devices, including Samsung, Xiaomi, Huawei, LG, Sony, Google, HTC, Motorola, Vivo, etc.
It won't disclose your privacy.
Android unlock app download:

How to use this best app to unlock your Android phone in seconds?
Step 1. Install and launch the iOS Unlock on your computer. Then choose "Screen Unlock" from its primary window.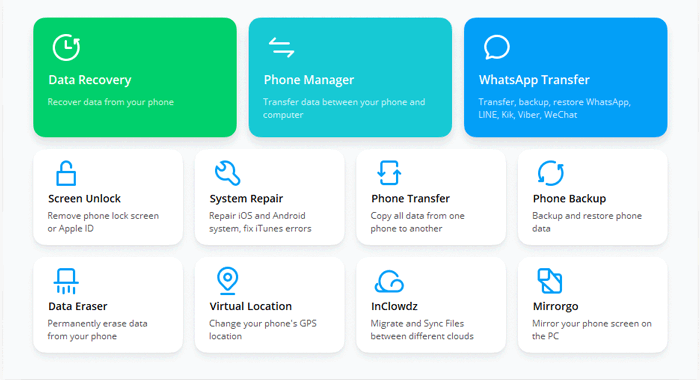 Step 2. Connect your Android phone to the PC through a USB cord. Next, select the "Unlock Android Screen" section.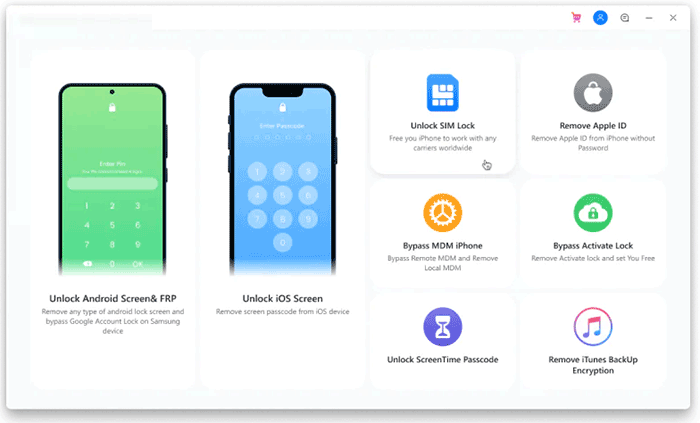 Step 3. Please input the blank with your device info by selecting it from the pull-down list. (Can't find your device here, go to its advanced mode instead.)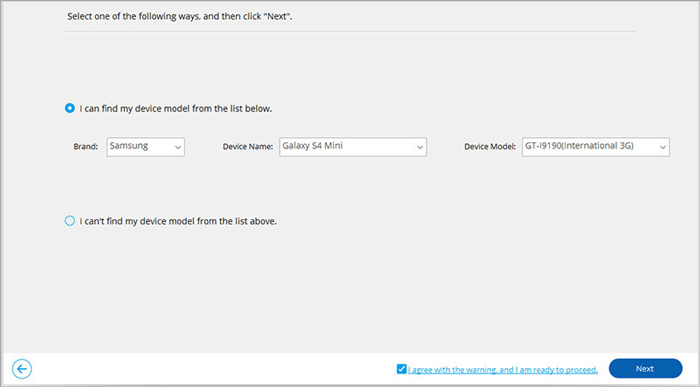 Step 4. Get into the download mode after the directions below:
Power off your Android phone. (Android phone keeps turning off?)
Press and hold the "Volume Down + Home + Power" combinations altogether.
Press "Volume Up" to enter the download mode.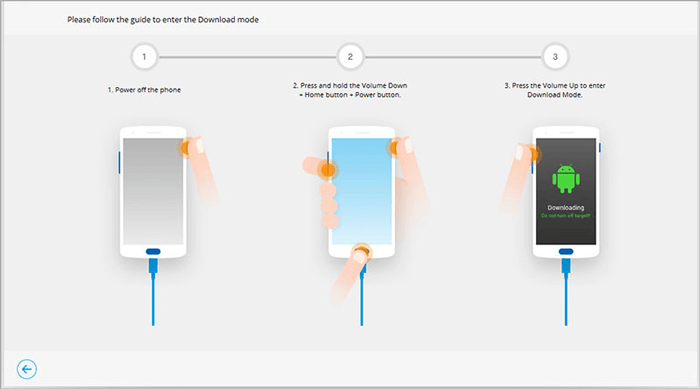 Step 5. The utility will download a recovery package on Android. Just wait for the job to complete.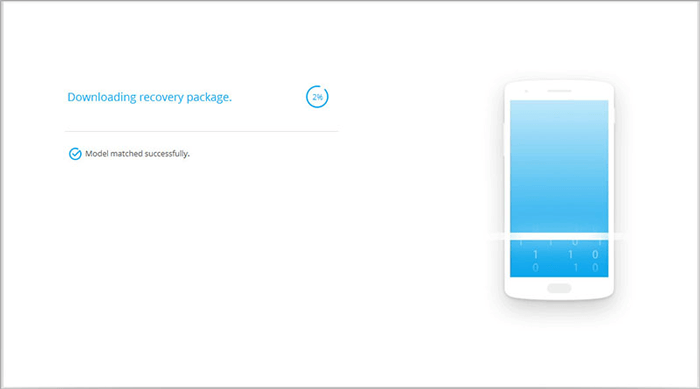 Step 6. After the download and automatic installation, Android phone screen lock removal will initiate immediately.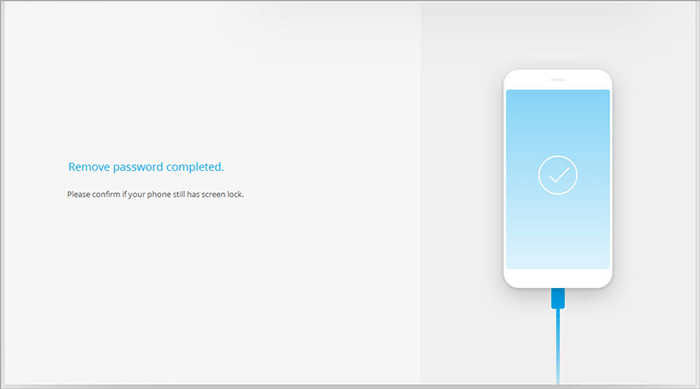 Click to See:
2. Slide to Unlock for Android
As we can tell from its name, Slide to Unlock for Android assists in unlocking mobile devices by simply swiping over its screen. It isn't the best free app to unlock an Android phone. Still, it offers customized lock screen features to prettify your device and perform easy unlocking on its elegant interface. Moreover, it lets you select the items like Solo Locker, screen wallpapers, widgets, etc.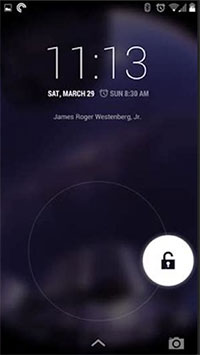 3. Fingerprint Lock Screen
Fingerprint Lock Screen can trick an Android phone and simulate it by scanning fingerprints with a scanner. It requires you to set up biometrics and access contacts & GPS location. (How to fake GPS location on Android?) After that, you'll get the ability to customize the app menu and unlock your phone with an easy click. Yet, for some phone brands, it cannot change the default lock screen settings.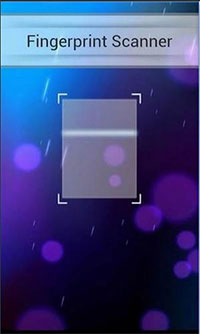 4. Voice to Unlock Screen
With a cool look, Voice to Unlock Screen has a powerful sound memory that allows you to easily unlock your phone screen. When getting it on your device, just choose the "voice unlock" icon. Then please give the voice command to this free unlock app for Android by speaking loudly to the screen. But please remember that you must first set up the required command from its Settings.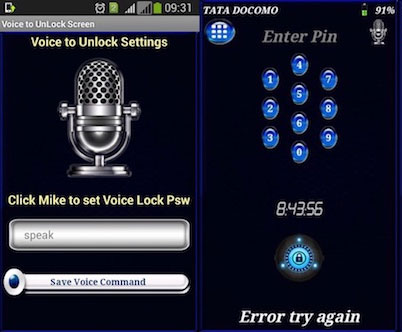 Know More:
5. Lok Lok
Unlike the entertainment app with the same name, Lok Lok covers an Android screen with a whiteboard. Users can make drawings on it without trouble. And after that, they can share their works with those using the same app. As you let your ideas flash by, your Android screen can be unlocked freely. Although it cannot deal with the PIN lock screen now, it is still a recommendable tool to try for free.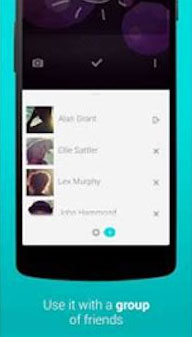 Section 2: Top 5 SIM Unlock Apps for Android
1. Free IMEI - SIM Unlock Code APK
The first one is the free IMEI - SIM Unlock Code APK, which is highly recommended to SIM unlock your phone when you're in awkward situations. Currently, it works for such phones as Samsung, LG, ZTE, Nokia, Huawei, HTC, Sony, Alcatel, and even iPhone IMEI. When you place an order, success rates will be displayed on its screen afterward. Subsequently, you'll get the ability to use this app to unlock your Android phone without losing data.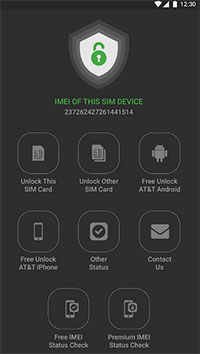 2. GalaxSim Unlock
After the free download on Google Drive, GalaxSim Unlock comes packed with no complex mechanism for SIM unlock besides EFS data backup and restore. This tool not only lets you unlock your Android SIM by pressing a single button but allows you to get detailed info about your SIM status. (Can I permanently erase the SIM card from Android?) Before unlocking, you have to make an in-app purchase with a few pence.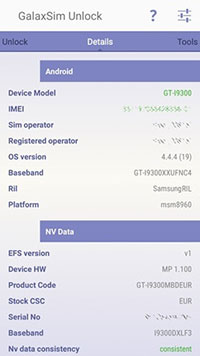 3. Mobile Unlocking App
At first, the Mobile Unlocking App only worked for T Mobile. Later, more service providers joined its accommodation. This program makes it convenient to unlock the Android device if you have the IMEI number. When you get it installed, you can unlock multiple devices simultaneously. With some bug fixes, it has become a trustworthy utility. Yet, it is at an exorbitant price.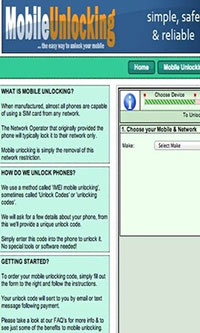 4. Unlock Your Phone
Harboring a similar SIM unlock code mechanism, Unlock Your Phone helps unlock a variety of phone brands, not limited to Samsung. Once you pay for the unlocking service from PayPal, you can check your order status. And when encountering some issues during use, just check the FAQs on the screen of this best app to unlock your Android phone. Plus, any questions can be added to contact its Team Support via Email.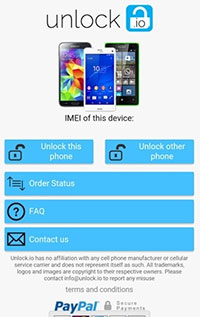 5. Device SMS Unlock Phone
With over ten years of unlocking services, Phone Unlock Codes can perform easy SIM unlocks by an IMEI code. As its name implies, it creates a code for Android unlocking after getting it from PayPal or a credit card for a fee. This Android unlock app plays functions on a range of network providers, including the most mainstream ones like Samsung, Sony Xperia, Huawei, HTC, Nokia, LG, etc.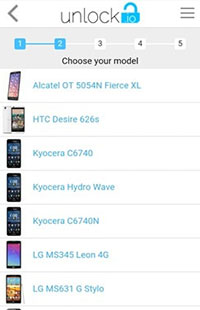 Calling It a Wrap
Whether you forget the authentication information on screen locks or need to break away from the shackles of existing service providers when traveling, you have at least five options to get your Android phone running and up as you wish. Yet, some may occupy the niche or need a lot of reworking.
To get full access to your Android device by bypassing the lock on the screen without effort, Android Unlock can be your top priority, thanks to its universality, good compatibility, and user base. Lastly, what's your take on this topic? Please drop a line below.

Related Articles:
Can I Remove Screen Lock PIN on Android Phone? Top 7 Means for You
6 Best iPhone Unlocker Software to Unlock iPhone Easily
Top 9 Android Flashing Software for PC/Mac You Wish You'd Known Sooner
10 Best Android Backup Apps without Root [Most People Don't Know]
10 Best Fake GPS Apps to Mock Location for Android & iOS