How to Tell If iPhone Is Unlocked without SIM Card? 4 Methods in 2023
The iPhone is being updated much faster than we would expect. It's not that long after the iPhone 13 was launched, but the stage may be ready for the upcoming new iPhone 14 later. Anyway, the quality of various iPhone versions is obvious to all. Many Apple fans may choose second-hand iPhones with high quality and affordable prices.
Next, it is necessary to check iPhone unlock status to get the most out of your device. Hence, this leads to our topic today - how to check if iPhone is unlocked without SIM card. OK, simply go over this complete guide to learn the easy approaches and other compelling tips now.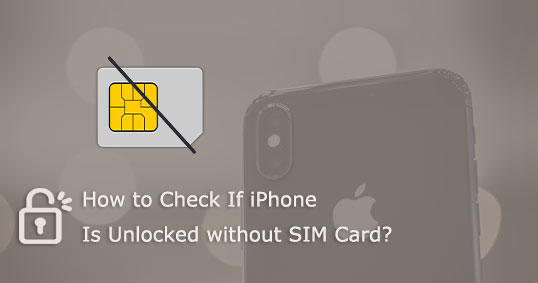 Part 1: Why Do You Need to Check iPhone Unlock Status
After you get a used iPhone from someone else or on the network, the chances are that your phone is locked. Usually, the operator locks your device for commercial purposes so that you can only use the operator's SIM card for the duration of the contract.
Alas! It's frustrating to be strictly limited to a specific signal carrier because you cannot change the signal freely according to your preferences. For example, in most cases, you will not be able to enjoy some unique super preferential services provided by a signal provider over a period of time. This may be one of the most important reasons why many Apple users want to perform an iPhone unlock check.
Check to Know:
Part 2: How to Check If iPhone Is Unlocked without SIM Card from Settings
It's quite easy to check if your iPhone is unlocked without a SIM card from iPhone's Settings. Still, it is not always accurate, for the SIM given by the specialist organization allows you to change the APN. To check if iPhone 13/12/11/XR/X/Xs/8/7 is unlocked free, you can:
Open your iPhone's Settings.
Head over to "General" > "About".
You'll then find the "Carrier Lock".
If your iPhone is unlocked, "No SIM restrictions" will appear on the screen.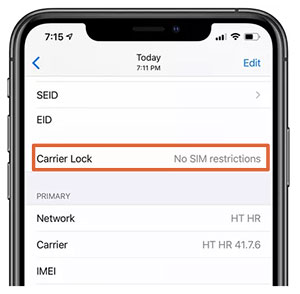 Besides, you can check if your iPhone is unlocked by going to your iPhone's "Settings" > "Cellular data" > "Cellular Data Network" (If the last option is available, it means your phone is unlocked).
Part 3: How to Tell If iPhone is Unlocked without SIM Card via IMEI Number
If your iPhone has a license plate, it could be your IMEI. You can find the IMEI on iPhone from your SIM card tray directly. And other alternative methods can also be used to check to see if iPhone is unlocked free via IMEI number as below:
Unlock the iPhone and go to its "Settings" > "General".
Proceed with the "About" option to check the IMEI number.

Alternatively, you can also get the number via iTunes (Launch iTunes and connect your iPhone to the computer. Then go to the "Summary" option from iTunes to view your IMEI serial number.)
See More:
Part 4: How to Check iPhone Lock or Unlock without SIM Card via Another Two SIM Cards
By utilizing two SIM cards from different carriers, you can easily know about the status of your iDevice. Here's how to check Apple iPhone unlock status via another two SIM cards:
Switch off your iPhone.
Insert a SIM card into the device and power it on.

Check the carrier's network connection and make a call using this iPhone.
Try a different provider's SIM card if it works and follow the same steps.
Use another operator's SIM cards to do that.
If your device responds to all of them, it is surely unlocked. (SIM cards cannot be detected by your iPhone?)
Part 5: How to Check If iPhone Is Unlocked by Contacting Service Provider
Well, can I visit a website to check iPhone unlock status? Yes, of course! At the very beginning, please head over to the Apple support website to find out if the provider in your region supports the unlocking. After getting into the site, it's easy to check by going to the "unlock" feature. Besides, you can also reach out to customer service agents to do this. Here's how to know iPhone unlock status by contacting the service provider:
Call your operator's after-sales customer service.
Ask service personnel to check if your device is locked.
They may inquire for some basic details and security questions about your iPhone.
Then they should tell you the concise status of your device.
In other cases, you might need to wait a few business days for your iPhone to unlock.
Part 6: What If Your iPhone Is Locked with SIM Card? Tips to Unlock Activation Lock
Do you know how to unlock an iPhone without a SIM card if it is unlocked? That's the problem you might want to figure out if you check iPhone unlock status without SIM but get a bad result. It is indeed a pity! However, you can still further control your iPhone by unlocking the iCloud activation lock with iOS Unlock. This program can bypass almost all locks set on your iPhone, including Face ID, Touch ID, digit passcode, Apple ID, MDM, ScreenTime, etc.
Some highlights of iOS Unlock:
Completely unlock iCloud activation lock for iOS devices.
Bypass various iPhone lock screens with simple clicks.
Unlock Apple ID without phone number even when Find My iPhone is enabled.
Remove or bypass MDM with zero data loss.
Play functions on a whole range of iDevices, including iPhone 13/13 Pro (Max)/13 mini/12/12 Pro (Max)/12 mini, iPhone 11/11 Pro/11 Pro Max, iPhone X/XR/Xs/Xs Max, iPhone 8/8 Plus, iPhone 7/7 Plus, iPhone 6/6S/6 Plus, iPod touch, iPad, etc.
It won't let out your privacy.
How to unlock iCloud Activation Lock on iOS devices with iOS Unlock?
Step 1. Have iOS Unlock installed on your computer after the download. Launch the program and select "Screen Unlock" from the modules on the interface.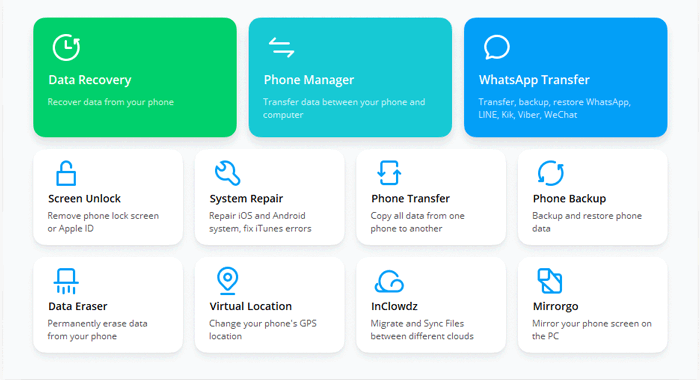 Step 2. From the next screen, click "Unlock Apple ID".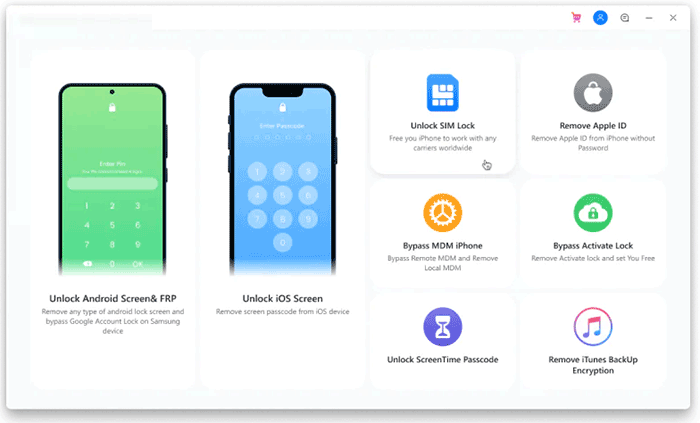 Step 3. Go for "Remove Active Lock".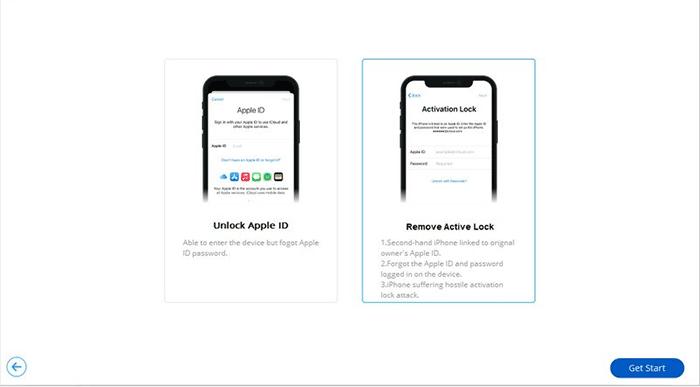 Step 4. Follow the simple "JailBreak Guide" to jailbreak your iPhone.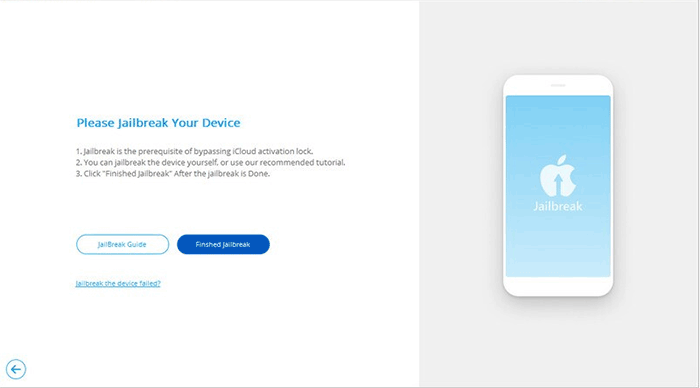 Step 5. Subsequently, a message will pop up, from which you should tick on the checkbox to agree with the terms before tapping on "Next".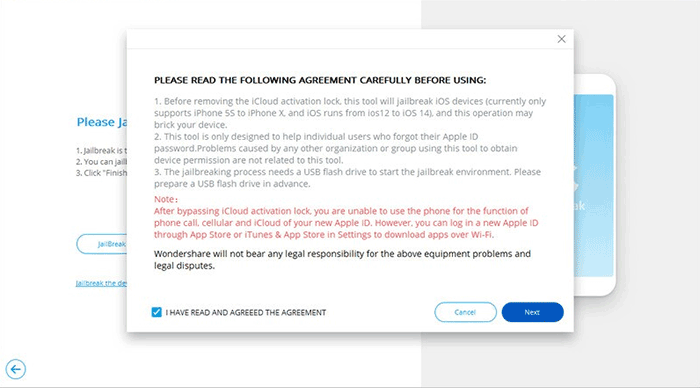 Step 6. Confirm your iPhone information and press "Start Unlock".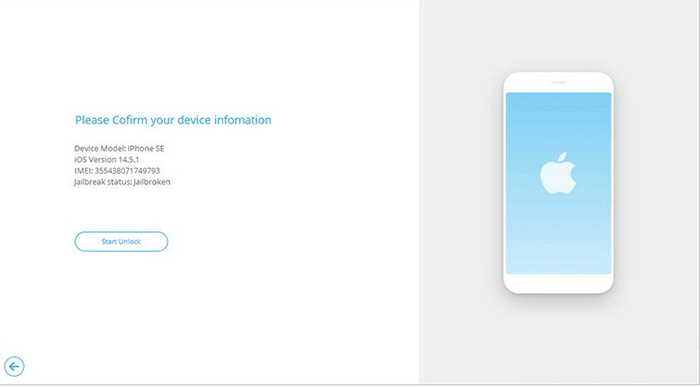 Step 7. This tool will remove your iCloud activation lock in minutes. All you need to do is wait for the process to complete.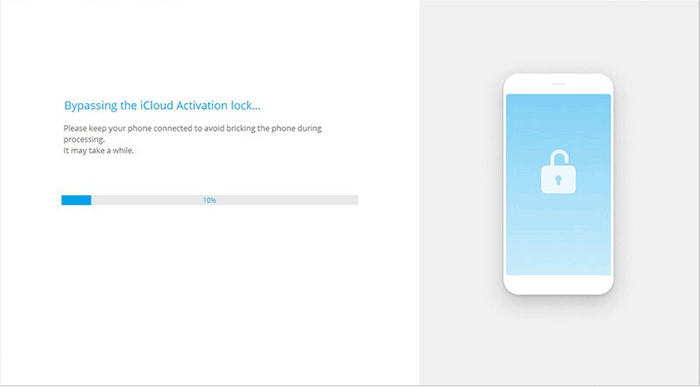 At Last
There you go! We covered four ways to verify iPhone unlock status just now. Hopefully, you can get the result that your device is indeed unlocked without SIM. Nevertheless, as mentioned earlier, checking it on a second-hand iPhone adds to the possibility of a negative outcome.
Still, you can unlock the activation lock with iOS Unlock to prevent the previous owner of your iPhone from locking your iDevice remotely. By this means, you can protect privacy, maximize the value of the device, and be less prone to risks.
Related Articles:
How to Transfer Contacts from iPhone to SIM Card Easily & Quickly?
11 Workable Methods to Get "iPhone SIM Not Supported" Bypassed [Must-read]
How to Transfer SIM Card Data to Computer? [Easy & Quick Guide]
[3 Steps] How to Retrieve Text Messages from SIM Card?
How to Remove iCloud Activation Lock without Password in 2023?
[Fixed] How to Unlock Android Phone Password without Factory Reset?