How to Remove iCloud Activation Lock without Password in 2023?
An iCloud Activation lock does a brilliant job in protecting an Apple device from the wrong hands. It gives the privilege to Apple owners to be in control of iOS data.
Bought or inherited a used iPhone/iPad? As you attempt to set it up, it probably keeps on asking for its previous owners' Apple ID and passcode. Thus, you may want to remove iCloud activation lock without password to make better use of the device.
What is iCloud Activation Lock? How to get out of activation lock without password? OK, let's dig right into them now.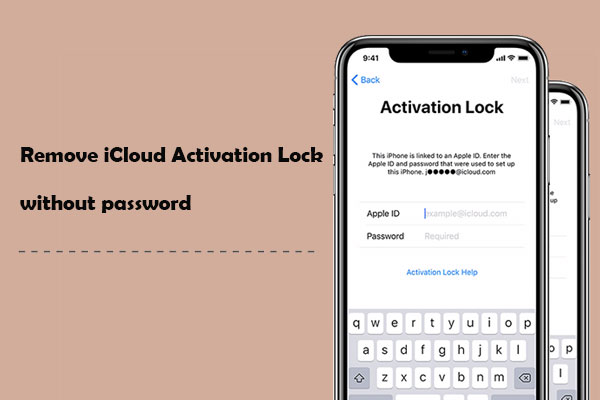 Part 1: What Is Activation Lock?
iCloud Activation Lock is a feature subject to Apple Find My [Device]. That is, when Find My [Device] is activated, this lock turns on automatically. It is a protector of Apple devices unless someone bypasses it with iCloud removal tools.
To be specific, an activation lock will appear when Apple devices are wiped without entering the correct Apple ID and passcode. And even some operations like restarting, shutting down the device, etc., may cause it to be locked if there's no matched Apple account being inputted. With the feature turning on, Apple owners can track the device's physical location and reset its passcode via iCloud.
Related Pages:
Part 2: Remove iCloud Activation Lock without Password via iOS Unlock
Is there a way to bypass iCloud lock easily and safely? Definitely! You can accomplish the iCloud activation lock removal with iOS Unlock. This multi-use software can skillfully remove iCloud activation lock on iOS 10.2/11/12/13/14, etc., in minutes. Further, it can also unlock Apple screen lock, Apple ID/iCloud account, and MDM.
Notice:
* After unlocking Apple ID on your iPhone/iPad, the device content will vanish automatically.
* The one-click Apple ID removal feature works for iDevices with iOS 14.2 or earlier.
* You have to jailbreak your iOS before bypassing the iCloud activation lock with it.
Core features of iOS Unlock:
Securely remove iCloud activation lock without password.
Unlock an iDevice lock screen with simple clicks.
Bypass Apple ID without any trouble.
Remove MDM with no data loss.
100% clean and easy to use.
Work for various iOS devices, containing iPhone 14/13/12/12 Pro (Max)/12 mini, iPhone 11/11 Pro/11 Pro Max, iPhone X/XR/Xs/Xs Max, iPhone 8/8 Plus, iPhone 7/7 Plus, iPhone 6/6S/6 Plus, iPod, iPad, etc.
It won't divulge your privacy.
How to permanently remove iCloud activation via iOS Unlock?
Step 1. Launch iOS Unlock after you download it. Then select "Unlock" from multiple modules on the screen.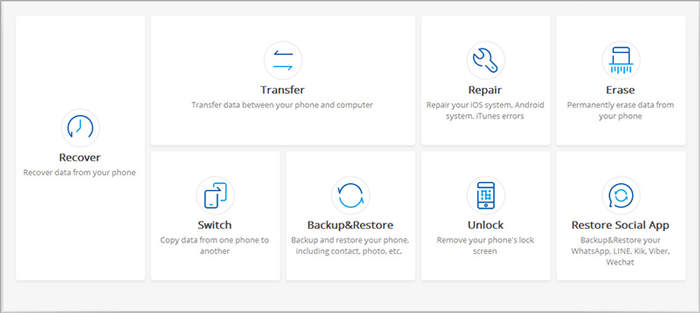 Step 2. From the upcoming screen, select "Unlock Apple ID".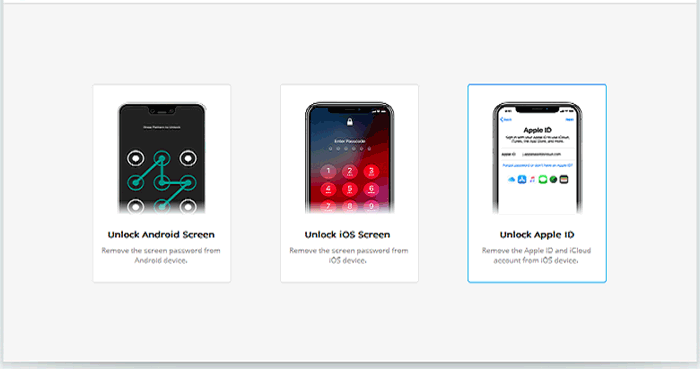 Step 3. Choose "Remove Active Lock".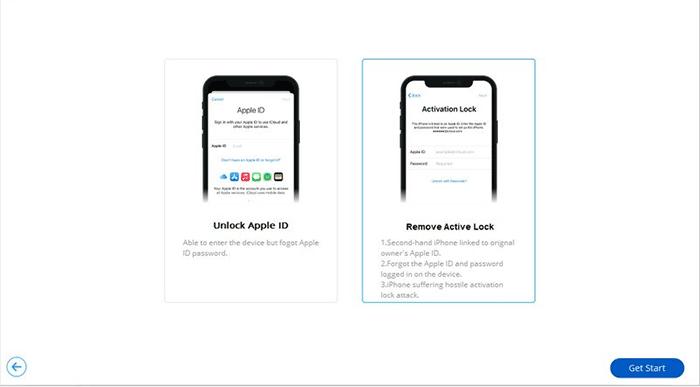 Step 4. Follow the JailBreak Guide to jailbreak your iPhone/iPad.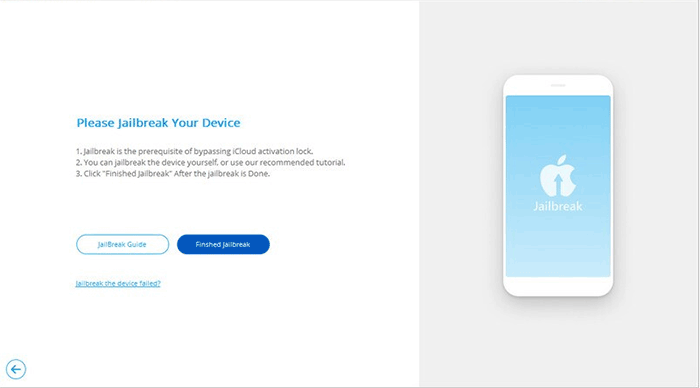 Step 5. After that, a warning message should appear. Tick the checkbox to agree with the terms and tap Next.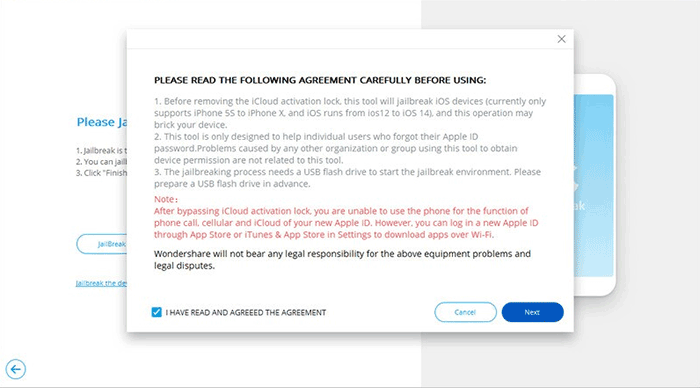 Step 6. Confirm your iPhone info and tap Start Unlock.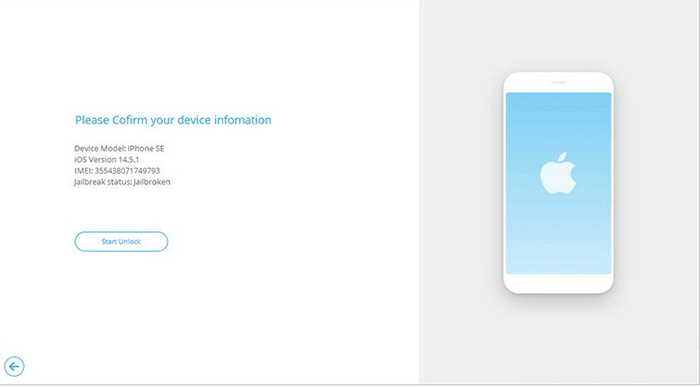 Step 7. This program will remove both the Apple ID and the iCloud activation lock. Just wait for the task to complete.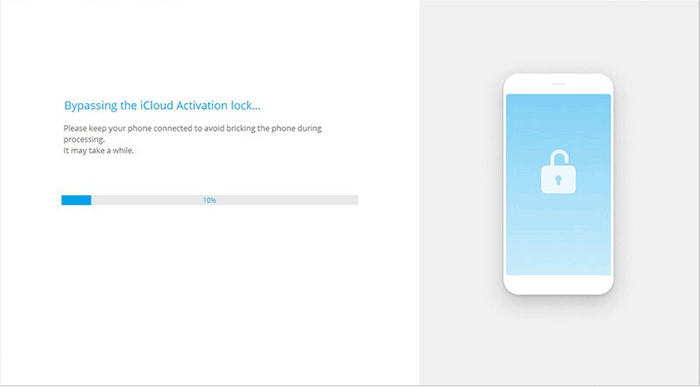 Part 3: Get Rid of iCloud Activation Lock without Password via DNS
If your phone is running an old version of iOS, you can try to do the iPhone activation lock removal without password via DNS. Yet, it may be difficult for beginners to operate, and some users said that the iCloud activation lock reappears after iDevice restarting.
How to remove iPhone activation lock without password via DNS?
Open your iPhone or iPad.
Go through the setup process till you reach "Select WiFi Network".
Press the "Home" button > "More WiFi Settings".
Tap the "i" symbol nearby the WiFi network you intend to connect to.
Click "Configure DNS" > "Manual".
Select "+ Add Server".
Type in the server address for your location (e.g. Europe: 104.155.28.90; USA: 104.154.51.7; Asia: 104.155.220.58; Australia, Africa, and others: 78.109.17.60).
Click "Save" > "back"
Press "Join this Network". (enter the network password and choose "Join" if required)
When the device attempts to activate, click the "back" button.
You can now continue to set up your device normally.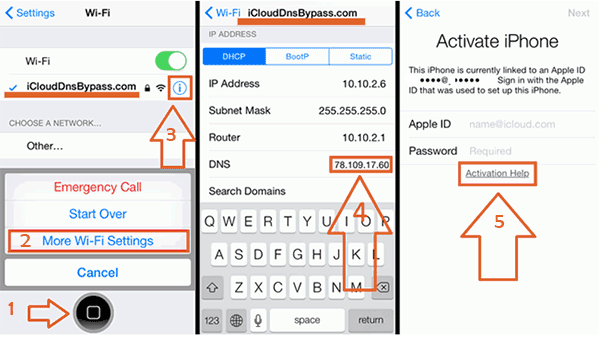 You May Want to Know:
Part 4: Remove Activation Lock on iPhone/iPad without Password via Apple Support
If you are the owner of this iPhone/iPad, or you have the receipt the ownership has been transferred to you from its previous owner, you can take the relevant proofs to the nearest Apple after-sales service center for help.
Alternatively, you could ask the sales representative to remove or bypass the activation lock from the locked device by contacting Apple Support and stating the situation.
Whatever methods you choose, please bear in mind that you should have evidence to prove that you are the current owner of this device. Well, what if the relevant credential is lost or cannot be obtained? Keep reading. There's another way.
Part 5: Bypass iCloud Lock by Getting in Contact with the Previous Owner of the Device
If the iDevice hasn't been wiped out, you could try to come into contact with the previous owner of the iPhone/iPad. You have two options to do this.
> Option 1. Find iPhone IMEI Number and Contact Carrier
Firstly, try to find the IMEI Number on your iPhone. To fulfill this, get the IMEI number from the SIM tray, the activation screen, or the back of the iPhone. Find which carrier the device belongs to with an accurate IMEI checker.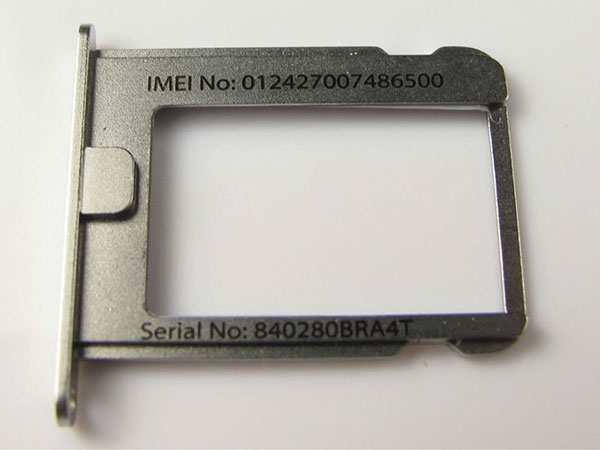 Secondly, call the carrier and explain your scenario. And they may tell you the previous owner's contact if they trust what you said.
> Option 2. Check the iCloud Lost Mode for Info
Check if there is a message on the screen, implying the iPhone is lost and leaving a number to contact. If luckily, you can call the previous owner for help.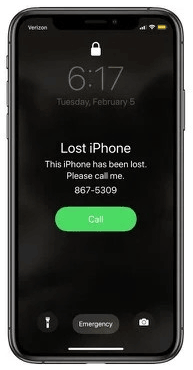 Next, if the previous owner is willing to help you exit the existing Apple ID, you can ask him/her to follow the steps to complete iCloud activation lock screen removal remotely.
How to remove activation lock on iPhone/iPad without password via icloud.com?
Go to icloud.com.
Sign in to it with your Apple ID and passcode.
Click "Find iPhone".
Tap "All Devices" at the top of the page.
Choose which device you wish to remove from the iCloud account.
Hit "Erase iPhone".

Once the device is deleted, click "Remove" to get rid of the iCloud activation lock.
Bonus: FAQs for iCloud Activation Lock
Q1. How to Remove the Previous Owner from Apple ID?
A: You can go to your iPhone Settings > General > Reset > Erase All Content and Settings > enter the Apple ID and password to remove the previous owner.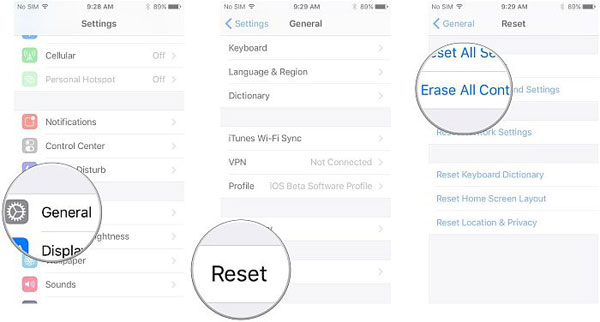 Q2. How to Remove Apple ID without a Passcode?
A: Right now, there's almost no free tool on the market that can do this. Yet, you can use iOS Unlock to remove Apple ID without passcode securely.
Q3. Does Disabling "Find My iPhone" Turn off Activation Lock?
A: Yeah, toggling off the "Find My iPhone/iPad" means disabling the iCloud activation lock.
Q4. Are There Any Other Online iCloud Activation Lock Removal Services?
A: Sure! Some online services like appleiphoneunlock.uk and iCloudin claim to be able to remove activation lock on iPad/iPhone without password. However, they do not enjoy a high reputation.
Q5. Is There a Free Tool to Remove iPhone Activation Lock?
A: Currently, there's no free tool to do it, to be honest. Yet, as we described just now, you might get help from the previous owner, Apple Support, or DNS if you have enough time to try.
Last Words
Upon going through this passage, you may have a general idea of how to remove iCloud activation lock without password. Well, which method is your favorite?
From my point of view, iOS Unlock is the most recommended program to accomplish this job. It is easy to handle and always keeps you out of trouble, bringing your Apple device "back to life" at short notice. Thus, download this handy tool and give it a shot now.
Any questions? Please let us know in the comments, and we are here to help.
Related Articles:
Top 7 iCloud Bypass Tools in 2023
4 Methods to Tell You How to Activate iPhone without SIM Easily
Apple ID/iCloud Account is Disabled? Here is the Solution to Fix It!
iCloud Drive: How to Use iCloud Drive on iPhone/iPad
Can You Unlock a Stolen iPhone? Yes But Not Recommended
How to Control iDevice with Broken Screen Effortlessly? [Ultimate Guide]