4 Methods to Tell You How to Activate iPhone without SIM Easily
When we get a new iPhone, the first thing we should do is to activate and set up the device so that we can use the features in it. And normally, the most common way to enable an iPhone is to install a SIM card in the device. But sometimes you may not have a SIM card while trying to activate the device. Then in this case, you may wonder how to activate iPhone without SIM card. This won't be difficult and you can read on to get the answers.
iTunes is good tool to bypass iPhone activation. With the service, you are able to set up your device as a new iPhone, which allows you to activate the device without SIM card. The specific steps are:
Step 1. Launch iTunes on your computer and go to Help> Check for Updates. If it notices you that there is a new iTunes version available, just follow the instructions to download and install the latest one.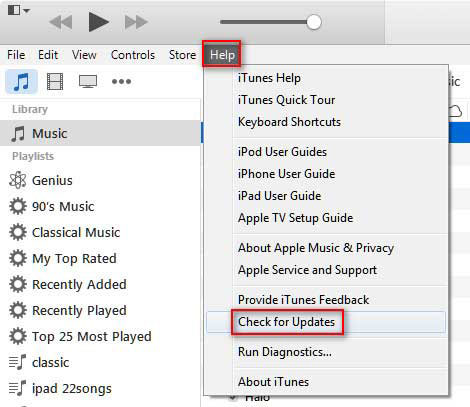 Step 2. Connect your iPhone to computer and iTunes will detect the connected iPhone automatically.
Step 3. Once you establish a connection between iPhone and iTunes, you may receive a message saying that "There is no SIM card installed in the iPhone you are attempting to activate". If you get this information, you still need a SIM to unlock your phone since the device is locked to some network carrier. But if the message does not appear, you can continue to activate your phone.
Step 4. If iTunes does not ask you to install a SIM card, you can select "Set up as a new iPhone" and tap on "Continue" on your device. After that, the iPhone activation will start in iTunes.

Step 5. When the process is done, you need to set up some options on your iPhone, including location, password, App & Data, Apple ID, etc.
Step 6. Once all the settings are accomplished, your iPhone is activated successfully. Finally, you just need to tap Get Start to manage your new device.
The second method is to make use of R-sim or X-sim. If you do not have the original SIM card but take a R-sim or X-sim with you, you can follow the guide below to make an attempt.
Step 1. Insert your R-sim or X-sim into the card holder on your iPhone.
Step 2. Choose the carrier from the available list and then confirm your selection.
Step 3. Press and hold the Power button to restart your mobile phone.
Step 4. When you reboot your phone, it will start to search for the carrier and the activating process will be completed.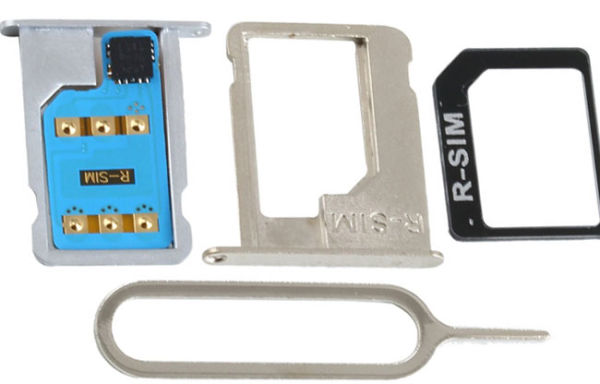 Activating your new iPhone by jailbreak would also be an option. By using this method, you need to download and install a reliable jailbreak software to help you complete the process. If you do not have any idea about the useful jailbreak software, you can come here to get the recommendation. After getting the program, you can begin to jailbreak your iPhone. You can click here to learn the detailed process of iPhone jailbreak.
After finishing the jailbreak, you need to reboot your phone and you will find that your device is activated.
The final way you can try is to unlock your iPhone to activate it. Here, you can complete the unlocking process via a website called Official iPhone Unlock. This website provides you with the service iCloud Activation lock. You can take several minutes to have a try.
Here is the detailed tutorial for your reference:
Step 1. Enter the Official iPhone Unlock website and then elect the option iCloud Unlock.
Step 2. After that, you will be required to fill in the iPhone information like phone model, IMEI number, etc.
Then your iPhone will be activated in 1-3 days. So what you can do now is just waiting.
Attention: Some reports may suggest you to activate your iPhone by calling the emergency services. Actually, this method does not work at all so you are not suggested to use the means.
Although the iPhone activation is an easy task, you are still likely to encounter some issues during the enabling process. But don't worry! Normally these problems can be solved by some common and simple tips. For example:
- Restart your iPhone. The first thing you can do while meeting a problem is to restart the device. After the restart, you can start the activating process again.
- Connect to a stable Wi-Fi. When you activate an iPhone, you'd better connect it to a stable or strong wireless network. This can help you to perform the activation more smoothly.
- Update iTunes. If you select to bypass the iPhone activation with iTunes, you need to ensure that you have installed the latest version on the device. Or the operation won't be successful.
- Sign in with your Apple ID. Sometimes you may be asked to sign in with your Apple ID to activate the device. Here you just need to enter your ID and passcode as required to proceed.
These are the methods to activate iPhone without SIM card. They would be helpful especially when there is no SIM card installed. Just select one of them to enable your iPhone and then you can enjoy the fantastic phone freely.
Related Articles:
[Solved] iPhone Keeps Restarting, How to Fix It?
How to Fix iPhone No Sound Issue?
How to View iPhone Messages on Computer?
iPhone Battery Draining Fast After Upgrading to iOS 11? 8 Tips to Fix It
[Fixed] iPhone Can't Make or Receive Calls After iOS 11 Update? 7 Tips to Solve It!