How to Bypass Remote Management on iPhone/iPad? 4 Ways You'd Better Know
Just when you get a shiny used iPhone/iPad at a good price, you suddenly find that some features on it are limited. And by checking the device, you discover that it is locked by the remote management and supervised by its previous owner. Well, if you have no idea how to bypass remote management on iPhone/iPad, just stay with us until the end of this article. To start things off, let's take a look at what iDevice remote management is all about.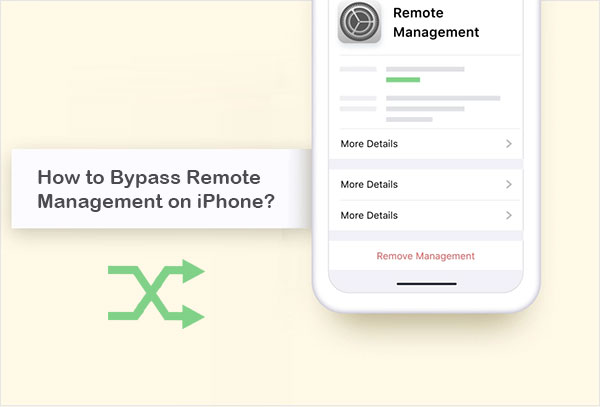 Part 1: What Is Remote Management on iPhone/iPad?
iPhone/iPad Remote Management is a feature that enables an administrator to wirelessly configure iPhone/iPad, whether a consumer or an organization operates them. Users can fully control an iOS device via MDM Configuration Profile. MDM includes upgrading program and system configurations, handling compliance with organizational policies, and remotely managing files.
With this function, Apple users can add devices in MDM, and organization-owned devices can be enrolled automatically via Apple Business Manager or Apple School Manager.
You May Also Need:
Part 2: How to Verify If My iDevice Is MDM Locked?
This often happens when you purchase second-hand devices online. As a buyer, you won't know whether the phone has an MDM profile or not.
To check if your iDevice is supervised or locked, you can:
Go to iOS device's "Settings" > "General" > "About".
You can see a message if the device is supervised.
You will also find the info of the administrator who is supervising the device.
Besides, some administrators may show an ownership message on the lock screen.
To see the profiles and the restrictions, you can:
Go to iOS device's "Settings" > "General".
Find and tap "Profiles & Device Management".
You will get "MDM profile" now, and tap on it to get all details.
You can see the restrictions due to the profile, but you cannot delete them without the credentials.
Well, how can you completely activate iPhone without SIM by unlocking remote management? Simply read on for the solutions.
Part 3: How to Bypass Remote Management on iPhone/iPad with iOS Unlock
In terms of unlocking software for Apple devices, a full-fledged and versatile player will always be popular among highly effective people. And iOS Unlock is such a program that enables you to unlock/bypass almost all kinds of your iDevice locks easily in minutes. What's more, it won't delete data on your device when it comes to remote management/MDM bypass.
Main features of iOS Unlock:
Bypass remote management/MDM on iPhone/iPad without data loss.
Delete 4-digit passcode, 6-digit passcode, Face ID, Touch ID, and Screen Time passcode.
Remove iCloud Account from iPhone or iPad without a password.
Get rid of iCloud activation lock/iCloud DNS.
Easy to use, quick unlock, and totally secure.
Work well with almost all iOS devices, such as iPhone 14/13/13 Pro (Max)/13 mini/12/12 Pro (Max)/12 mini, iPhone 11/11 Pro/11 Pro Max, iPhone X/XR/Xs/Xs Max, iPhone 8/8 Plus, iPhone 7/7 Plus, iPhone 6/6S/6 Plus, iPod touch, iPad Pro, iPad Air, iPad mini, iPad 4, the new iPad, iPad 2, iPhone, iPod touch, etc.
It won't disclose your privacy.
How to unlock remote management on iPhone/iPad via iOS Unlock?
Step 1. Download, install, and run iOS Unlock on your computer. Attach your iPhone/iPad to the computer and select "Screen Unlock" on the interface.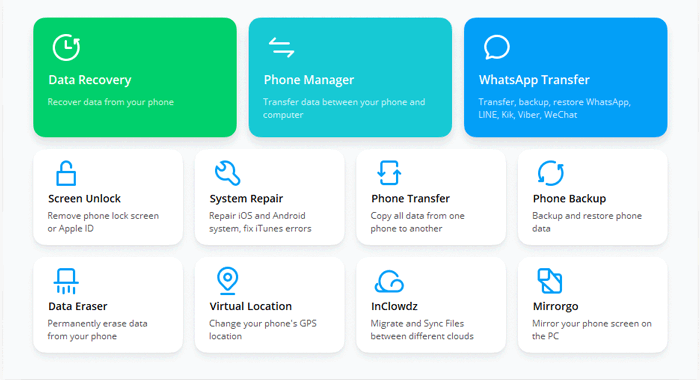 Step 2. Choose "Unlock MDM iPhone". (It also works for MDM iPad)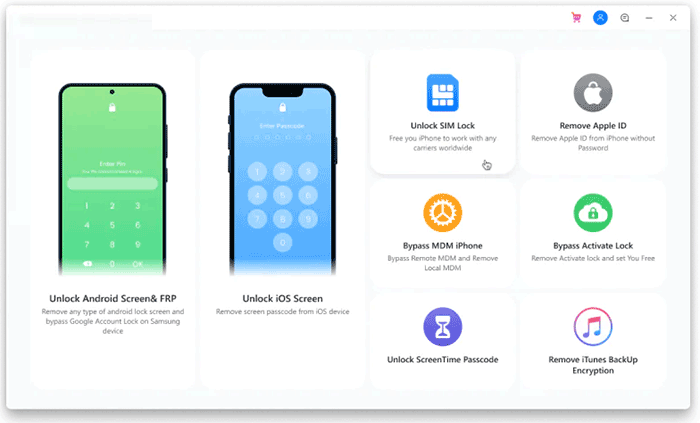 Step 3. Select "Bypass MDM" > "Get Start".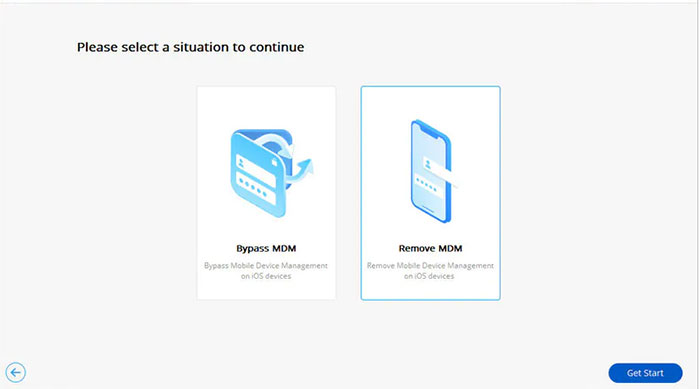 Step 4. Press "Start to Bypass".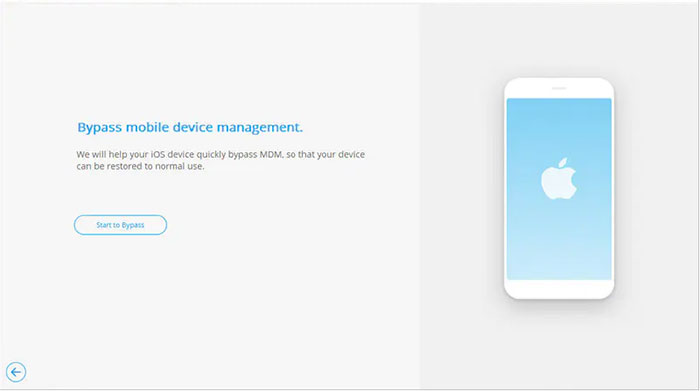 Step 5. It'll bypass the remote management successfully quickly. And your iPhone or iPad will open again.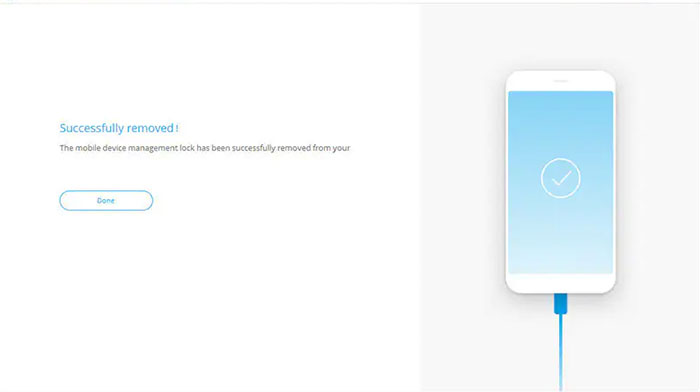 See More:
Part 4: How to Unlock Remote Management on iPhone Using 3uTools
3uTool enables management of iOS files along with jailbreaking and flashing an iPhone or iPad. Else, it also functions as a program for bypassing remote management and activation locks. Before checking out the manual, please first do the following in sequence:
Boot into your iPhone/iPad and choose your preferred language.
Follow up and select your region or country.
Go for your WiFi networks and input your password to establish a connection.
Download the latest version (3uTools V2.36 and 3uTools V2.39) if you want to use the "Skip Setup" feature.
How to get iPhone/iPad MDM bypassed via 3uTools?
Install the downloaded 3uTools on your computer.
Check the lock screen on your iDevice.
Connect your iPhone/iPad to your computer when you get the "Remote Management" page.
To open 3uTools, you need to double-click the executable file.
Wait for the tool to recognize the computer.
Confirm the info and proceed to the next step.
Head to the top from the toolbox and select "Skip MDM Lock".

Click on "Skip Now" from the pop-up confirmation.
When you see another pop-up confirming the success of the setup, your phone will restart back to normal.
Note: 3uTools doesn't remove the setup of MDM permanently. The next time you reset or factory reset your iPhone, it'll pop up the remote management lock screen again.
Part 5: How to Remove Remote Management from iPhone/iPad Settings
To use this method, please first ensure you meet the requirements below:
You have an MDM profile on your iPhone/iPad.
You need the password for the MDM configuration.
How to have remote management iPhone bypassed free from iDevice Settings?
Go to iPhone or iPad "Settings" > "General".
Scroll through the options and tap on "Device Management".
You will see an MDM profile if your iDevice has one.
Tap on "Remove Management" and confirm.

Now, you will be prompted to input the MDM configuration password. Just do it to continue.
Part 6: How to Bypass Remove Management on iPhone/iPad (iOS 13 Only)
This avenue only applies to iDevices with iOS 13 and 4G SIM cards installed. Here's how to bypass remote management on iPhone/iPad directly:
Insert in a SIM card and boot your iPhone/iPad.
Now, please activate the SIM and remove it from the Apple device.
Next, follow setup directions and continue until you get the "Remote Management" screen.

Once you see the "MDM" screen, reinsert the "SIM" card into your phone. (B.T.W., you can choose to transfer contacts from your iPhone to SIM after unlocking.)
Go back four steps to the initial page.
Again, follow the same process until you see the "Remote Management" screen.
Finally, repeat the same steps, and you'll have the MDM lock bypassed.
FAQs about iPhone/iPad MDM Bypass
Q1: How to Set Up Remote Management
Switch on the computer where you want to manage remotely.
Click the "Server Manager" from the Windows taskbar.
Tap the "Server Manager" tile from the "Start" screen.
Go to the "Properties" field of the "Local Servers" page.
Hit the "hyperlinked value" for "Remote management".
Mark the "Enable remote management of this server from other computers" box.
Q2: How to Manage Remote Employees
Download a remote management tool on your iPhone/iPad.
Set expectations early and often.
Be organized and flexible.
Adapt the length of your meetings.
Track your employees' progress.
Emphasize communication and collaboration.
Resist the urge to micromanage.
Remember to listen.
Celebrate success.
Q3: How to Remove Supervision on iPhone/iPad
If the supervised mode was previously enabled via Apple Configurator, you could perform configuration changes on "Miradore" and "Apple Business Manager" to remove it. Here's how:
Go to the "Miradore" page.
Hit "Enrollment" > "Apple DEP".
Select your iPhone/iPad you want to unsupervised.
Go to "Actions" > "Remove Enrollment Profile".
Q4: How to Tell MDM Configuration Profiles from MDM Remote Management
MDM profiles can be used to modify the settings of iOS-enabled devices. This feature can configure passcodes, VPN, app lock, etc. You can also install the profiles by downloading applications.
MDM Remote Management has the ability to access devices remotely. It appears whenever you reset an iPhone or iPad with MDM enabled. Moreover, it relates to tasks like remotely wiping files, changing passwords, and installing/uninstalling apps.
In Conclusion
After reading this passage, we believe that you've learned something about remote management bypass. Among all unlocking methods, the way with iOS Unlock is the most commendable. With this smart program, you don't have to check the system version of your iPhone/iPad, and you don't need to ensure you have an MDM profile or password for configuration.
You're only required to download and install it on your computer before completely bypassing remote management with easy clicks. Thus, just get this tool and give it a try now.
Related Articles:
How to Unlock iPhone without a Password for Free in 2023 [100% Work]
iCloud DNS Bypass Full Guide: Unlock iPhone/iPad Activation Lock
10 Best iPhone/iPad Manager Software to Transfer and Manage iOS Files
3 Easy Methods to Remove MDM from iPad/iPhone with/without Computer/Password
iPhone Keeps Turning on and off Repeatedly? Here Are the 7 Real Fixes
How to Control iPhone with Broken Screen Effortlessly? [Ultimate Guide]