How to Bypass iPad Locked to Owner in 5 Popular Ways? [Worth a Shot]
It is common practice to snap up an affordably fascinating second-hand iPad. However, buyers can sometimes get a used Pad without knowing its iCloud Activation Lock, falling into a deadlock where the "iPad locked to owner" arises. (How to solve a similar case like "iPad slide to unlock not working") This can become a significant obstacle if the previous owner is not physically accessible.
Thankfully, this page presents five optional methods for unlocking an iCloud-locked iPad device. By following the tutorial carefully, you can enjoy all the benefits of owning an iPad, even if you cannot obtain the relevant screen passcode or Apple ID credentials. Now, let's come straight to the point.
Part 1: How to Bypass iPad Locked to Owner If You Know Screen Passcode
To remove the iPad Pro/Air/mini/4/3/2 Activation Lock or reset a locked Apple device, you need the original owner's screen lock passcode or the user's verification information. If the previous owner is nearby physically, you can ask them to enter their screen password to unlock the iPad and remove the Activation Lock when the "iPad locked to owner" screen appears.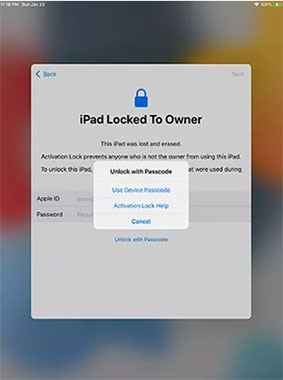 Click to Know:
Part 2: How to Reset iPad Locked to Owner If You Know Apple ID
You can bypass an iPad's Activation Lock through iCloud if you have the previous owner's Apple ID and password, a stable internet connection, and "Find My" is enabled on the iPad. Here's how to reset iPad locked to owner if you remember the associated Apple ID:
Visit icould.com using your computer and enter your Apple ID and Password.
Once signed in, you will be directed to a menu where you can select the "Find iPad " option.
Click "All Devices" to view all devices linked to your iCloud account.
Locate the iPad you wish to unlock from the list and select "Erase iPad".

A prompt will appear, asking you to confirm your command; click "Erase" to proceed.
You have to enter your Apple ID and password again and hit "Enter" to unlock the disabled iPad.
Wait for the job to complete, and you can set up your iPad as a new device.
Part 3: How to Remove iPad Locked to Owner via DNS Bypass (iPadOS 8 to iPadOS 10)
DNS bypass is an uncomplicated technique that can be utilized with minimal technical expertise. Anyone with a computer and an Internet connection can use this method as long as they know the IP address of the DNS server they want to use. It is specifically compatible with iPadOS 8 to iPadOS 10. However, the downside is that after restarting your device, the Activation Lock will reappear.
How to unlock iPad locked to owner by DNS bypass:
To begin with, go to your Wi-Fi settings and connect to your Wi-Fi network.
Click the "i" next to your WiFi local name. Then select "Configure DNS" and manually set it to your region.

Enter one of the specified DNS values to unlock your iPad.
Finally, click "Next" and "Back" repeatedly until your device connects to the iCloud DNS Bypass server.
See More:
Part 4: How to Unlock iPad Locked to Owner via Apple Support [Inefficient]
To remove the Activation Lock without the previous owner, contact Apple Support with proof of device ownership. Prepare your AppleCare agreement number, device serial number, and receipt before calling. The Center will remove the Lock for free if you provide the required details. Note that second-hand devices are not covered, and unlocking is at the discretion of Apple Support.
Easy steps to do iPad locked to owner reset by Apple Support:
Go to the Apple Support website and select "Contact Us".
Select "Forget Apple ID password" and select a method of contact.
Follow the instructions offered by Apple Support Team to get iPad locked to owner bypassed.
Part 5: How to Bypass iPad Locked to Owner without Apple ID/Password
If you have a used iPad locked to its previous owner and don't have the correct Apple ID credentials, don't worry. You can still unlock the Activation Lock and take full control of your device. iOS Unlock is a reliable tool that can help you do this without additional information. It's a fantastic solution for fixing almost all iOS locks, and its powerful features make it desirable.
Its enviable functions are mainly reflected in:
The best solution for bypassing iCloud Activation Locks on iPads that are locked to their owners.
Remove a variety of security features from your iPad, including digit passcodes, Face IDs, Touch IDs, screen time passcodes, and SIM locks.
Unlock your Apple ID from your iPad/iPhone without requiring a password or phone number.
Bypass Remote Management or MDM from your iPad without any risk of data loss.
Offer SIM lock and iTunes backup password unlocking services.
Work well with practically all Apple Devices, including iPad Pro, iPad mini, iPad Air, iPad 4, iPad 3, iPad 2, iPhone, iPod touch, etc.
It won't disclose your privacy.
Now, free download iOS Unlock and follow the easy guide to bypass iPad locked to owner with this smart product:
Step 1. Install this versatile tool on your computer and launch it. Connect your iPad to a computer and select the "Screen Unlock" section on the initial screen.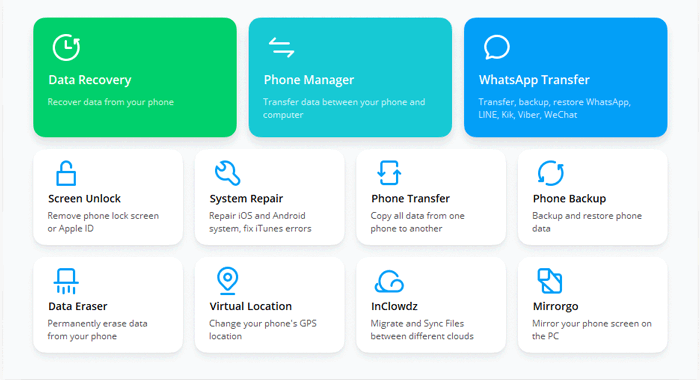 Step 2. Select "Unlock Apple ID" on the incoming screen.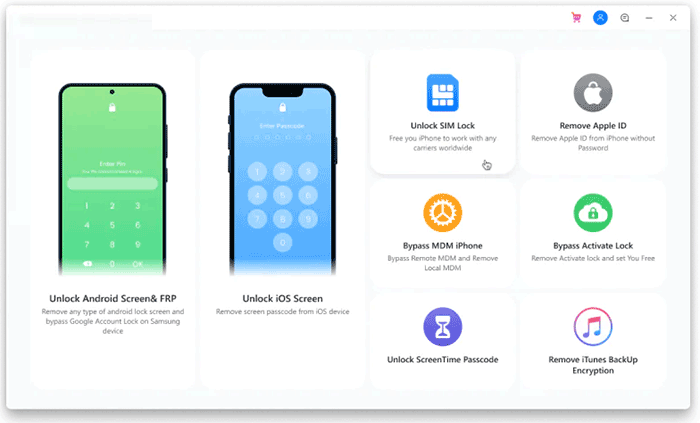 Step 3. Go for "Remove Active Lock".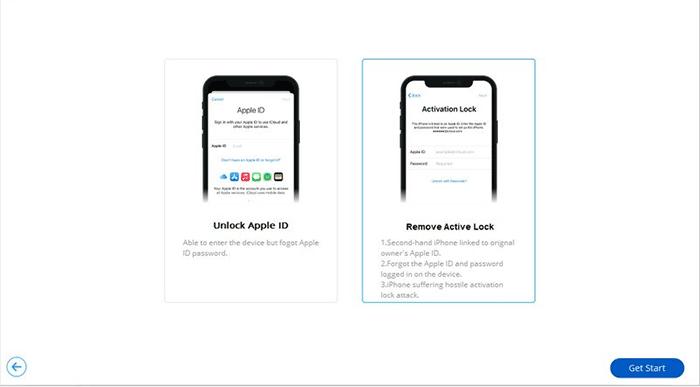 Step 4. Follow the on-screen "JailBreak Guide" to jailbreak your iPad.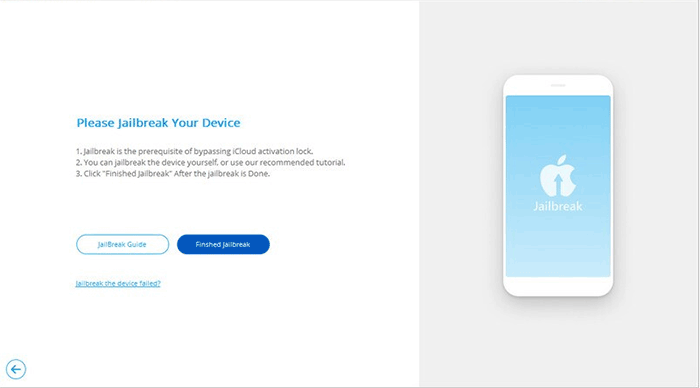 Step 5. After jailbreaking your iDevice, agree to the terms and opt for "Next".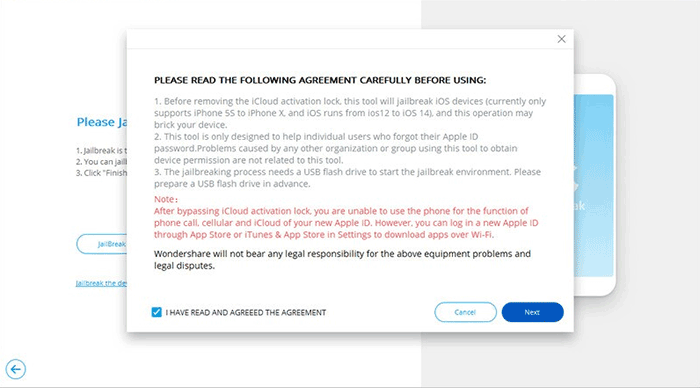 Step 6. Confirm your iPad information and start the iPad locked to owner bypass by tapping "Start Unlock".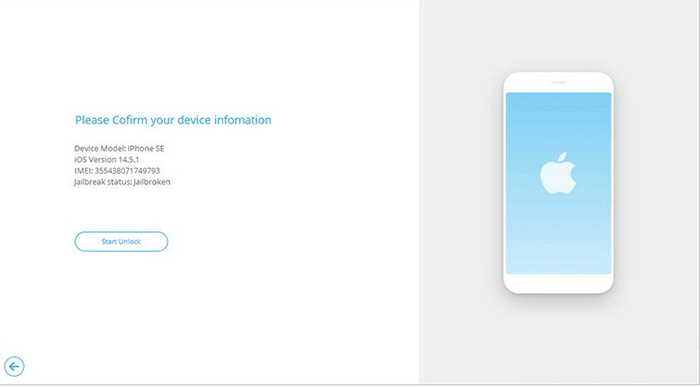 People Also Ask about iPad Locked to Owner Bypass
Q1: How to remove the previous owner from Apple ID?
To eliminate the previous owner, access "Settings" > "General" > "Reset". From there, choose "Erase All Content and Settings" and provide the Apple ID and password to complete the removal process. Here, please note that if the previous owner has "Find My" enabled on the device, you'll need to ask him/her to remove it before you can remove the iCloud account from the iPad/iPhone.
Q2: Can I unlock my Apple ID without a password?
Unfortunately, it is not possible to unlock an Apple ID without a password officially. Apple ID is typically tied to the hardware of your iPad via Apple Server, and it is designed to require the correct Apple ID and password for removal. Nevertheless, tools like iOS Unlock can deactivate "Find My" and wipe the device, thereby removing the Apple ID without a password.
Q3: How to avoid getting stuck on the Activation Lock screen on iPad?
Make sure you are buying a used iPad from a reputable vendor.
Verify that the iPad has been erased completely from "Settings" before purchasing it.
If you bought the iPad from someone in person, perform the activation process in their presence.
When you get an iPad online, ask the seller to give you the device's serial number and IMEI in advance.
Always keep a record of the seller's contact information and transaction details.
The End
Right now, we know how to bypass the iPad locked to owner after compiling the five most feasible methods. Apparently, iOS Unlock can surely make it all effortless even if you don't know any information regarding your iPad or it is running an older version of iPadOS. More importantly, with this all-in-one product, you can instantly enjoy the full use of your device without having to wait. So, don't hesitate to give the program a shot after the free download.
Related Articles:
How to Fix iPad Not Backing Up to iCloud or iTunes? Here're 12 Simple Methods
How to Mirror iPad Pro/Air/mini/4/3/2 to PC in 6 Ways [2023 Latest]
How to Print Calendar from iPad Pro/Air/mini/4/3/2 in 6 Ways?
7 Practical Tips to Change Weather Widget Location on iPad Air/Pro/mini/4/3/2
Great Tips to Erase iPad to Sell [Tip 1 Is the Most Advisable]
iPad Touch Screen Not Working? Troubleshoot It in 11 Quick Fixes