Top 8 iPhone Unlock Services to Unlock iOS Devices without Delay
Do you want to switch your iPhone's carrier but are unable to make it by non-technical means? As you might know, getting an iPhone from a network operator links you firmly with it unless the contract is expired. And it's tough to unlock your iPhone directly, for the IMEI number is associated with your SIM card. OK, this review lets you know the 8 best iPhone unlock services/tools. Check it out, and you can easily opt for any service provider at your disposal.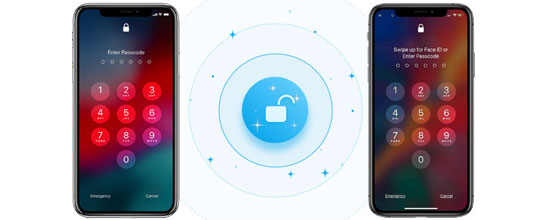 Top 1: Best iPhone Unlock Service - iOS Unlock
Want to unlock or remove almost all types of your iPhone locks? See here! Today, we bring iOS Unlock with a full range of features and performance of the product to you. Besides unlocking iPhone SIM locks without voiding the warranty of its providers, it also gives you a whole new experience when it comes to unlocking screen lock, iCloud activation lock, Apple ID, MDM, and even iTunes backup encryption.
Prominent features of iOS Unlock:
Quickly eliminate SIM Lock or unlock the iPhone carrier.
Unlock various iPhone screen locks without jailbreaking the phone, including 4-digit passcodes, 6-digit passcodes, Face IDs, Touch IDs, and Screen Time passwords.
Offer iPhone iCloud unlock service.
Get rid of an iCloud activation lock without restrictions.
Remove remote management or MDM on iOS devices without data loss.
Delete iTunes backup encryption.
Work for overall iDevices, including iPhone 14/14 Plus/14 Pro (Max), iPhone 13/13 Pro (Max)/13 mini/12/12 Pro (Max)/12 mini, iPhone 11/11 Pro/11 Pro Max, iPhone X/XR/Xs/Xs Max, iPhone 8/8 Plus, iPhone 7/7 Plus, iPhone 6/6S/6 Plus, iPod touch, iPad, etc.
It won't let out your privacy.
Free download iOS Unlock and follow the easy guide to unlock SIM/carrier-locked iPhone with this tool:
Step 1. Run the program on a computer after installing it. Then select "Screen Unlock" from the options amongst the interface.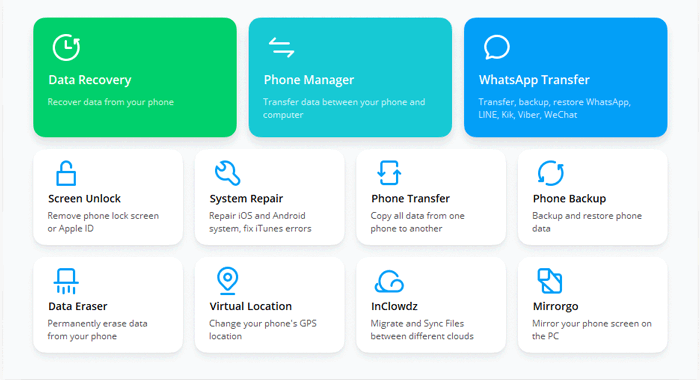 Step 2. Connect your iPhone to the computer via USB. Next, to switch to another network provider, please pick "Unlock SIM Lock".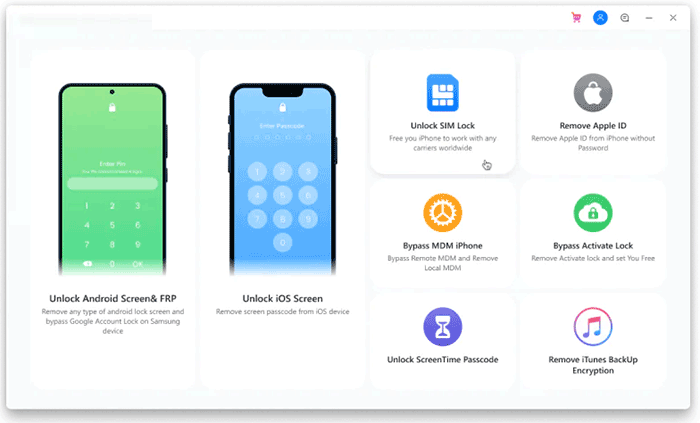 Tips: As can be seen from the image above, you can choose any of the modules and forge ahead to unlock all the corresponding locks on your iPhone.
Step 3. Go through the direction on the screen before tapping "Start" and clicking on "Confirmed" to initiate the procedure.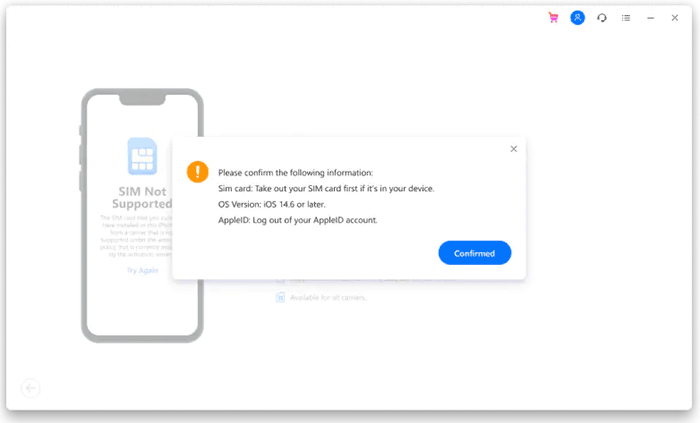 Step 4. The next screen will show you the configuration profile of your device. Just select "Next" to continue.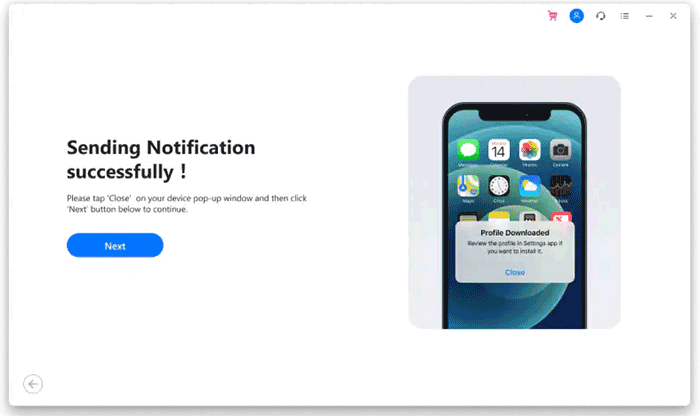 Step 5. Close the popup page. Follow the steps in the screen to tap "Settings" > "Profile Download" > "Install" to unlock the screen.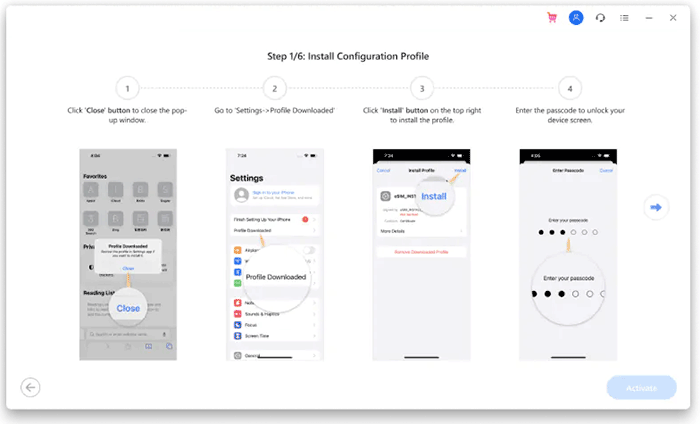 Step 6. Click on the button of "Install" two times and then go to click "Settings" > "General" after the installing process finished.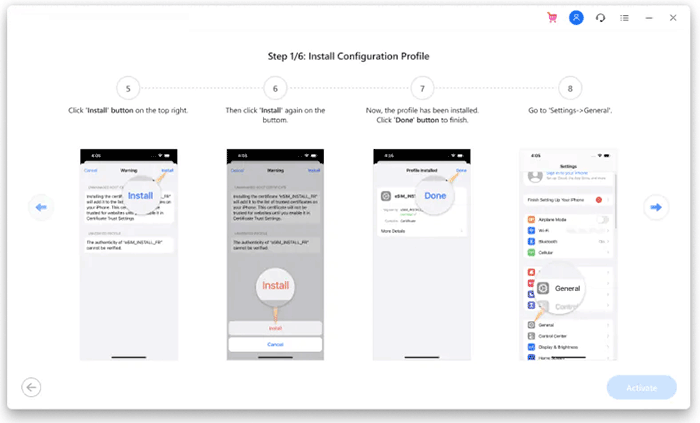 Know More:
Top 2: Official iPhone Unlock
Based in Britain, Official iPhone Unlock, a decent website to unlock iPhones, hammers at SIM unlocking, iCloud unlocking, Find My iPhone checking, and network checking. After unlocking, you can choose from a broader range of carriers like CDMA, GSM, LET, etc. Further, it's pretty easy to use and offers a 48-hour delivery time.
Disadvantages:
It does not support all networks.

Top 3: Official SIM Unlock
Owning a similar designation as above, Official SIM Unlock provides Apple users with a lifetime unlock service. With the assistance of your IMEI code, it can carrier/SIM unlock your iPhone without hassle. (How to tell if my iPhone is unlocked without a SIM card?) The best part of this iPhone unlocking service is that it also works for mainstream Android devices like Samsung, Huwaei, Sony, HTC, etc.
Disadvantages:
It is costly.
Time-consuming (2 weeks or so).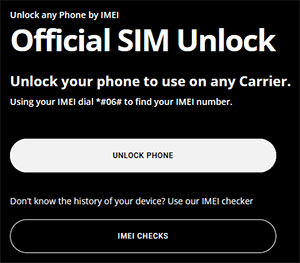 Top 4: iPhoneIMEI
Delivering a free IMEI checker to unlock Apple devices online, iPhoneIMEI can free you from the protocols posed by main manufacturers to switch phone carriers as your want. As one of the best iPhone unlocking services, this utility makes it easy for you to access an iPhone with the IMEI number only. Aside from that, you can utilize the service to remove the iCloud activation lock on your iPhone by jailbreaking it.
Disadvantages:
A bit on the pricey side.
Major issues might occur while enabling refund privilege.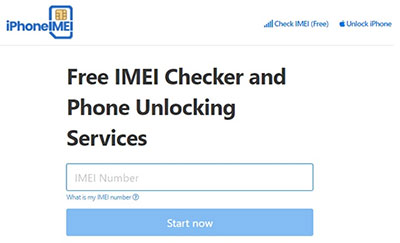 You Might Be Interested in:
Top 5: Apple iPhone Unlock
Compatible with so many models of Apple devices, Apple iPhone Unlock does well in unlocking iPhones/iPads and activating the iCloud unlock package. Like an official iPhone unlock, it lets you track your order after you place it. Next, before using this service to unlock, you have to check your iDevice's iCloud status to see if it has behaved abnormally.
Disadvantages:
It doesn't give you positive unlock results without a fee.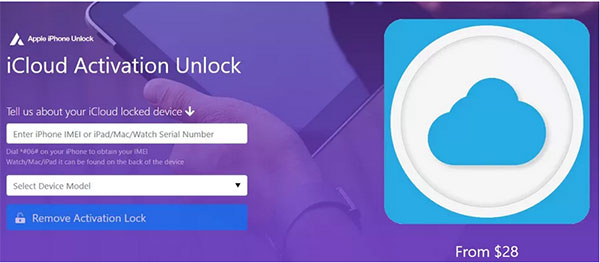 Top 6: doctorSIM
Do you want to get rid of remote service without voiding the warranty of a manufacturer? Try doctorSIM online. (Don't know how to activate an iPhone without a SIM card?) Despite not being the best website to unlock iPhones, it offers additional features like blacklist checker, phone finder, mobile unlocking for iOS/Android, etc. Plus, this service provides solutions via email and gives you quick results.
Disadvantages:
It doesn't always work, especially for some older iPhone models.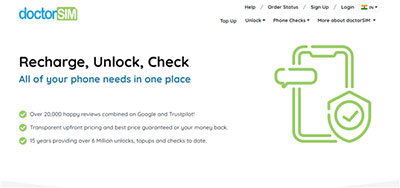 Top 7: UnlockBoot
UnlockBoot is dedicated to unlocking a wide range of mobile phones, containing Apple iPhone, Huawei, Samsung, Sony, Alcatel, HTC, LG, etc. It is an online iPhone unlocked service and works for devices with AT&T, Xfinity, Sprint, T-Mobile, and Verizon networks. After that, you can switch to any carrier as per your needs.
Disadvantages:
It may void your warranty.
Can't remove all iCloud features.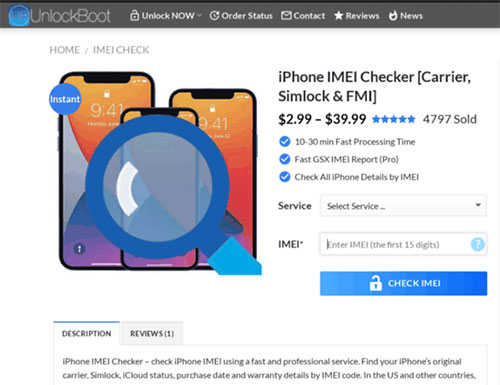 Top 8: Cell Unlocker
Cell Unlocker claims to be a trustworthy tool for Apple unlocking, covering iPhone, iPad, and Apple Watch. This service helps unlock your iPhone in simple steps, but it may take you around a week to get an outcome. As a reliable unlocked iPhone service to fix many issues related to SIM, it allows you to unlock your device by submitting your IMEI and iPhone model on its website.
Disadvantages:
Bewildering refund policy.
Bad customer service.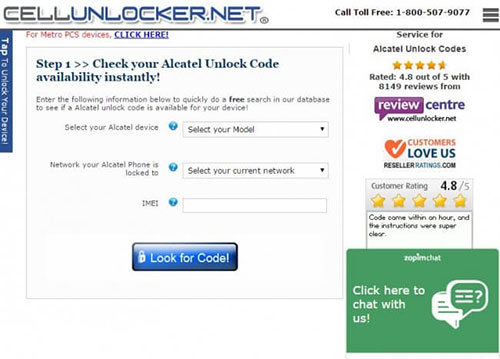 Final Words
There you have it! Overall, most iPhone unlock services only let you break the shackles of the carrier or take you a little further by providing limited features. Again, they may take an exhausting amount of time to SIM unlock your iPhone. And there's no guarantee that you'll get what you want after a long wait. By contrast, iOS Unlock can do almost everything nicely you desire to unlock overall Apple locks, making it a versatile program.
Related Articles:
Troubleshoot "Unable to Share Photos from iPhone" with 9 Common Tricks
Unlock iPhone Free with IMEI Number/Carrier/Unlocking Software
How Much to Unlock iPhone? All You Want to Know about iPhone Unlock.
Top 10 Best iPhone Data Recovery Software Reviews
Top 10 iPhone Transfer Software Help Transfer iPhone Data Easily.