How to Fix the Bottom Half of iPhone Screen Not Working? [Practical Guide]
The iPhone plays an important part in our everyday lives. From running apps, making phone calls, and editing messages to playing games, it offers a plethora of functionalities to make our lives easier. However, it can be baffling when the bottom of iPhone screen not working occurs, rendering it unresponsive.
This issue can be caused by several immanent causes of unresponsiveness. And there are various troubleshooting tricks that can help you get back to using your iPhone to its full potential. Now, read on to find the possible reasons and effective solutions.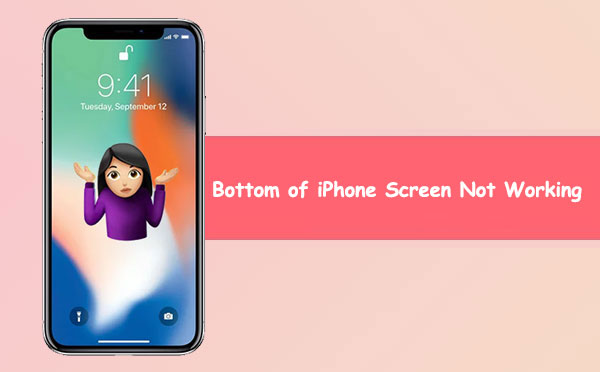 Part 1: Why Doesn't the Bottom of My iPhone Screen Work?
When encountering touch issues on your iPhone 14/13/12/11/X/8, proper usage of the device becomes impossible. It is essential to understand the underlying reasons for this issue before going any further:
The iPhone case might be pressing against the screen.
Your iPhone is physically damaged or water damaged. (How to recover data from a water-damaged iPhone?)
Faulty apps could be responsible for the bottom half of the iPhone screen not working properly.
Erroneous software updates can also be the root cause of touch errors.
Attempting to jailbreak your iPhone can result in unresponsiveness if the job does not go as planned.
Although rare, there is a possibility that your iPhone may have been affected by Touch Disease.
Click to Learn:
Part 2: Fix Bottom of iPhone Screen Not Working with 12 Tricks
Trick 1: Clean Your iPhone Screen and Your Fingers
With daily use, the screen can accumulate oil, dust, moisture, and residue, which can impede your ability to tap or slide your fingers smoothly. To prevent this interference, it's important to clean potential sources of interference thoroughly to fix the lower part of touch screen not working on iPhone. To make it, use a soft cloth to wipe the screen clean and wash your hands to ensure they are free of any contaminants that might interfere with the touch.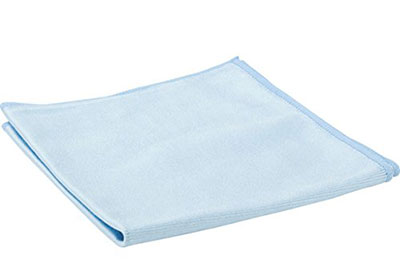 Trick 2: Remove the Screen Protector
If you use a screen case on your iPhone, it's possible that an ill-fitting case could apply pressure to the screen and result in issues with its functionality. To troubleshoot it, you could try removing the case temporarily and checking if the screen works properly again. Plus, make sure your screen is free of any debris or smudges that could interfere with its performance.
Trick 3: Free Up Storage on Your iPhone
While storage capacity doesn't directly impact a phone's performance, having enough space is vital for proper data caching. Insufficient cache space could give rise to the phone prioritizing certain tasks and slowing down software features. To ensure that you have sufficient storage, you could free up storage on your iPhone by deleting any unnecessary apps, media, documents, etc.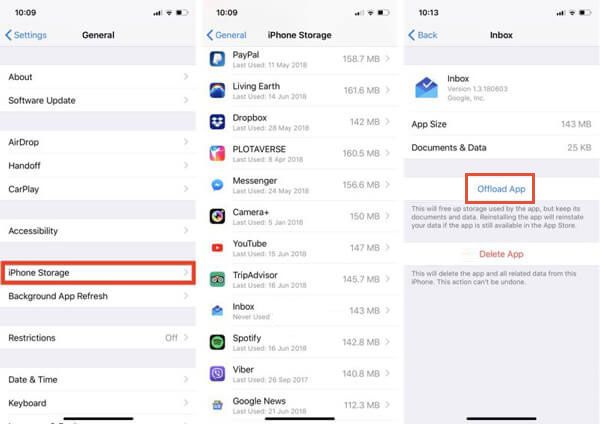 Trick 4: Delete Useless Apps
If you're experiencing the bottom half of iPhone screen not working with a specific app on your device, consider removing the app along with any other unwanted applications. To do so, press and hold the app icon for a few seconds, then tap the "x" icon at the top of the app and select "Delete" in the popup window.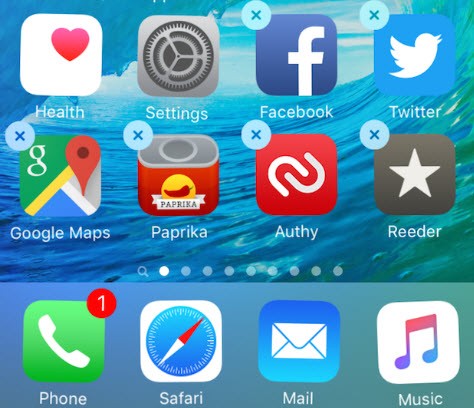 See More:
Trick 5: Change 3D Touch Sensitivity
Navigate to "Settings" > "Accessibility" > "Touch".
Turn on the option for "3D & Haptic Touch".
If it's already on, adjust the sensitivity settings by moving the slider between light, medium, and firm.
You can also set the "Touch Duration" to fast or slow.
Trick 6: Reset All Settings
If the "bottom half of iPhone screen not working can't unlock" persists, resetting all settings can be a useful alternative to settle the matter:
Access the "Settings" app on your iPhone.
Select "General" and pick "Reset iPhone".
Tap the "Reset" button and confirm the action by selecting "Reset All Settings".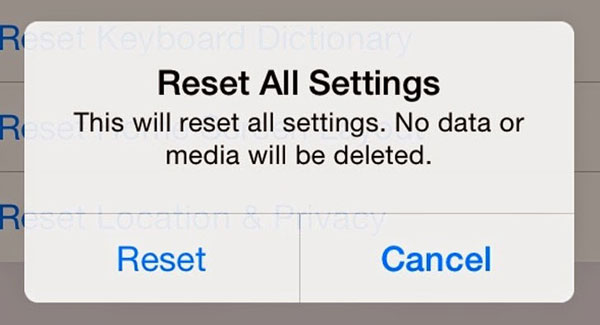 Trick 7: Check Orientation Lock
At times, your iPhone may become stuck in landscape or portrait mode and fail to switch to the other orientation. Although this can come in great handy when using the bottom half of your screen is difficult, it is not a permanent solution. To alter your preferred orientation, go to the "Control Center" and tap the portrait orientation lock icon.
Trick 8: Keep iOS Updated
Apple often troubleshoots iOS issues by releasing updates that address specific problems on their devices. You can update your iPhone to the most recent OS version by going to "Settings" > "General" > "Software Update". However, in the case of iOS 16, the update might be the cause of the problem.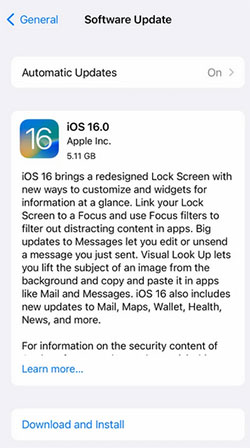 Trick 9: Restore iPhone through iTunes
Start by connecting your iPhone to your computer and launching iTunes.
Click on the "device" icon in the upper-left corner and select "Summary".
Next, click "Restore iPhone" and follow the on-screen instructions.

Remember to back up your iPhone beforehand, as everything will be deleted. Once the restore is complete, restart your iPhone and see if the screen issue is resolved.
Trick 10: Force Restart iPhone
Are you still having trouble with the bottom half of your iPhone screen not working? A quick method to try is to force reboot your phone. Depending on your iPhone model, the steps vary slightly:
For iPhone 8 and newer models, press and quickly release the "Volume Up" and "Volume Down" buttons, then do the same on the "Side" button until you find the Apple logo.
For iPhone 7, press and hold the "Power" and "Volume Down" keys until the Apple logo appears.
For iPhone 6 and older models, hold down the "Power and Home" buttons simultaneously until the logo appears.
Give your phone a moment to reboot before checking if the bottom of the screen is functioning properly.
Trick 11: Factory Reset Your iPhone
Force rebooting your iPhone might not resolve the bottom of iPhone screen not working; you can now attempt a factory reset. Please note that this avenue will restore your iPhone to its original settings, so it's recommended to maintain a backup of your iPhone first. Here are the instructions:
Go to "Settings" and tap on "General".
Touch "Reset" and select "Reset All Content and Settings".

You'll be prompted to upload your data to iCloud.
Finally, tap on "Erase Now" to factory reset your iPhone immediately.
Trick 12: Contact Apple Support
If none of the methods above help resolve the bottom screen issue on your iPhone, it's possible that your device has physical damage. Contact Apple's customer support to check whether they can repair or replace your device.
Part 3: Fix Bottom Half of iPhone Screen Not Working without Losing Data
In case the lower part of your iPhone screen becomes unresponsive and you're unable to access it, the recommended solution is to use iOS System Recovery, a reliable repair tool for all iDevices. This specialized utility is designed to resolve a wide range of problems related to iTunes, iOS modes, devices, and screens. It is currently considered the leading tool in the industry for fixing iOS devices.
Core features of iOS System Recovery:
Fix the bottom of iPhone screen not working, retaining all iOS files.
Troubleshoot 50+ iOS issues, containing iPhone screen of death, iPhone stuck on emergency SOS, iPhone typing on its own, iPhone keeps restarting, iTunes errors, etc.
Two repair modes to get your iOS device up and running again.
Upgrade or downgrade iOS securely.
Apply to almost all iOS devices, covering iPhone 14/14 Plus/14 Pro (Max), iPhone 13/13 Pro (Max)/13 mini/12/12 Pro (Max)/12 mini, iPhone 11/11 Pro/11 Pro Max, iPhone X/XR/Xs/Xs Max, iPhone 8/8 Plus, iPhone 7/7 Plus, iPhone 6/6S/6 Plus, iPod touch, iPad, etc.
It won't disclose your privacy.
Fix the lower part of touch screen not working on iPhone with iOS System Recovery:
Step 1. Install and run iOS System Recovery on your computer after the free download. Connect your iPhone to the computer through USB. Then proceed to "More tools" > "iOS System Recovery".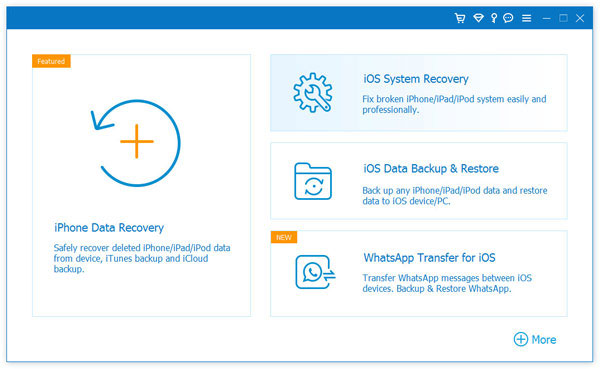 Step 2. Click "Start" to scan your iDevice. It will show your iPhone info on the screen. Afterward, check the info and follow the on-screen guide to put your device in either Recovery mode or DFU mode.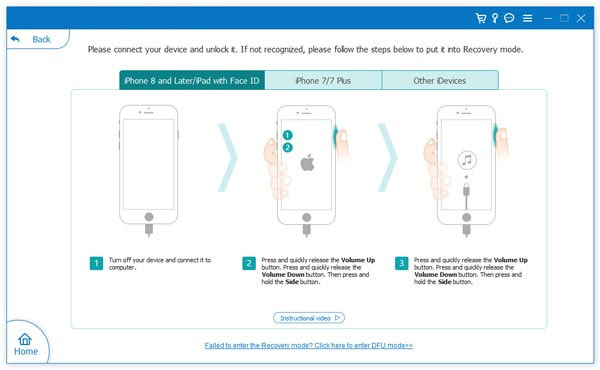 Step 3. Once your phone is in this mode, click "Repair" to repair the bottom of iPhone screen not responding. It will download the firmware before troubleshooting the issue automatically.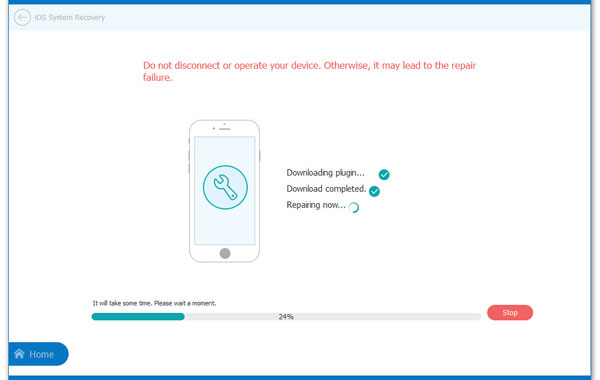 Ending Part
When experiencing the lower part of the touch screen not working on the iPhone, the software isn't able to communicate with the hardware. You can pick any of the 13 methods above to settle the matter at your disposal. But at times, the physical components of its display responsible for processing touch stop working correctly. In this connection, you are advised to ask Apple Support for repair. Finally, any questions? Please let us know below.
Related Articles:
Fix "Android Touch Screen Not Working - Can't Unlock" Issues in 12 Methods
iPhone Touch Screen Not Working/Responding? 10 Troubleshooting Tips for You
5 Popular Methods to Screen Mirror iPhone to Samsung TV
How to Fix iPhone Frozen/Stuck on Lock Screen? [8 Methods Offered]
[Easy & Safe] How to Sync from iPhone to New iPhone 14/13/13 Pro (Max)/12/11/Xs?
iPhone File Manager: 10 Best File Managers for iPhone You'd Better Know