5 Brilliant Ways to Recover iCloud Password? [Must-read]
An Apple ID can be utilized to keep a close eye on subscriptions, use the iCloud service, or set up Find My iPhone/iPad. And it's a must even when you're to get access to App Store. (Apple Store keeps asking for a password?) But assuming you forgot the passcode due to frequent password changes, you may wonder how to recover iCloud password without delay. Well, we will show you several ways with a step-by-step guide and let you know how to recreate a new password afterward.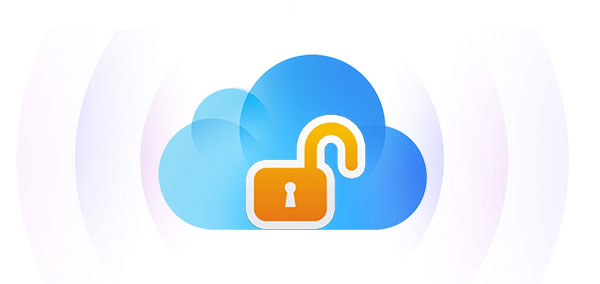 Part 1: How to Recover iCloud Password from Settings
Apple doesn't officially deliver you options to recover the iCloud password unless you reset it. If you have signed in to your Apple ID password, you can reset it from your device "Settings". (Want to factory reset your iPhone without an Apple ID password if you don't know it?)
Steps for recovering iCloud password from Settings:
Go to your iPhone's "Settings" > "iCloud".
Input your Email address and press "Forgot Apple ID or Password?".

If you forgot the iCloud password, enter your Apple ID and tap "Next".
Assuming you forgot both the ID and password, please hit "Forgot Apple ID"; enter your Email details to receive the Apple ID.
Answer the security questions to reset your password.
Check If You Need:
Part 2: How to Recover Password for iCloud from "My Apple ID" Page
By logging in to the "My Apple ID" page on Apple, you'll have the capability to recover and change the passcode after answering security questions or getting an Email. How do I recover my iCloud password from My Apple ID page?
Navigate to the Apple ID account and tap "Forgot Apple ID or password."
Enter your ID and select "Reset Your Password.
Click "Continue", followed by "Change Password".
Pick "Answer security questions" or "Get an email", according to your situation.
Follow the on-screen directions to find your Apple ID in seconds.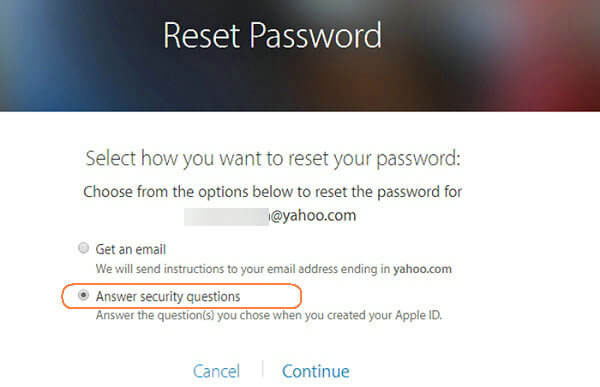 Part 3: How to Recover Apple iCloud Password via Two-factor Authentication
When the two-factor authentication is enabled on your account, you can retrieve the Apple ID passcode from a trusted iPhone/iPad/iPod touch or phone number. Please ensure all iDevices will also be required to have a passcode enabled. Learn how to recover my Apple iCloud password using two-factor authentication:
Enter your Apple ID after going to iforgot.apple.com.
Choose to recover your iCloud password either through a trusted device or your phone number.

If you select the second option, please go to "Settings" > "iCloud" from your trusted device; tap "Password & Security" > "Change Password"; finally, enter your new password.
If you choose the first option, you'll receive a notification on your phone number; you will reset the password by following the given steps.
Know More:
Part 4: How to Recover iCloud Password via Recovery Key
Two-step verification, unlike two-factor authentication, involves two authentication methods to verify someone or something requesting access to who or what they're declared to be. When it is set up, you'll get a recovery key, which serves as a method to recover the Apple ID passcode. See how to recover password for iCloud in this way:
Visit iforgot.apple.com after running Safari.
Input your Apple ID and tap "Continue."
Tap "Change Password" and enter your "Recovery Key".

Pick a trusted device to receive a verification code.
Enter the code, create a new password, and choose "Reset Password".
Part 5: How to Bypass iCloud Password without Knowing the Security Questions
Several of the methods we have just covered require certain prerequisites to be carried out, which does cause some inconvenience to many folks in operation. Imagine if there was a program like iOS Unlock that could bypass iCloud password and always let you reset a new one; wouldn't it be great to start a new journey? As its name implies, it can bypass almost any lock in your iOS devices.
What makes iOS Unlock so prominent?
Eliminate iCloud activation lock without jailbreaking.
Unlock digit passcodes, Face IDs, Touch IDs, screen time passcodes, and SIM lock.
Remove remote management or MDM without data loss.
No technical knowledge is required.
Play functions on various iDevices, including iPhone 14/14 Plus/14 Pro (Max), iPhone 13/13 Pro (Max)/13 mini/12/12 Pro (Max)/12 mini, iPhone 11/11 Pro/11 Pro Max, iPhone X/XR/Xs/Xs Max, iPhone 8/8 Plus, iPhone 7/7 Plus, iPhone 6/6S/6 Plus, iPod touch, iPad, etc.
It won't disclose your privacy.
How to recover an iCloud password without a phone number using iOS Unlock?
Step 1. Open the program on your computer after you have downloaded and installed it. Then choose "Screen Unlock" from the many options.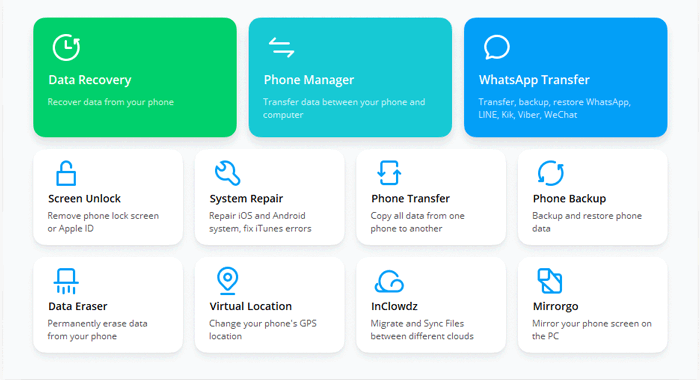 Step 2. Click "Remove Apple ID" from the popup windows and link your iPhone or iPad to the computer via a USB cable.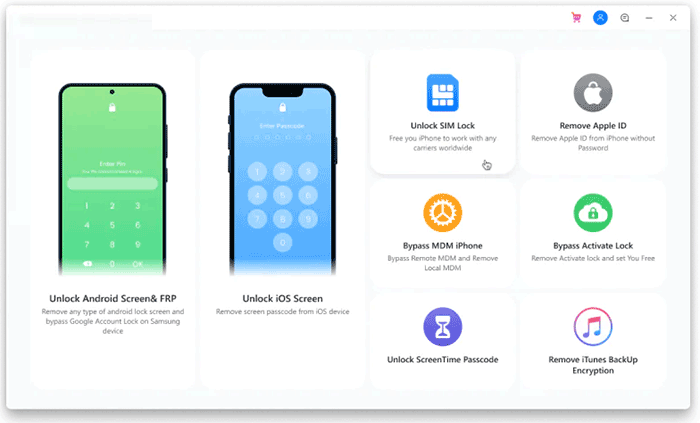 Step 3. Enter the linked device's password and tap on "Trust" on its interface.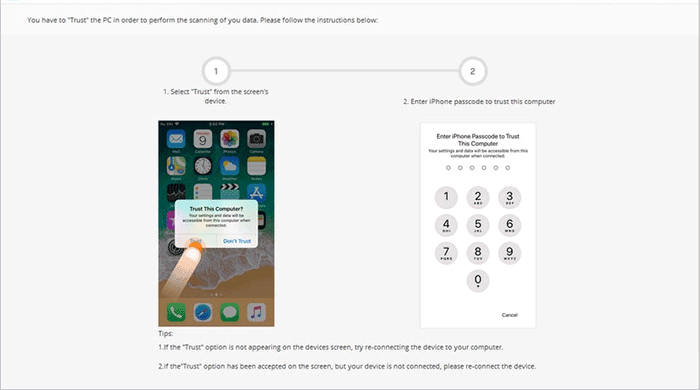 Step 4. Follow the screen hints to reset all your iPhone Settings. (Note that you'll lose your iOS items after that, to secure them, ensure you have a backup of your device on a computer.)
Step 5. The software will initiate the password unlocking automatically.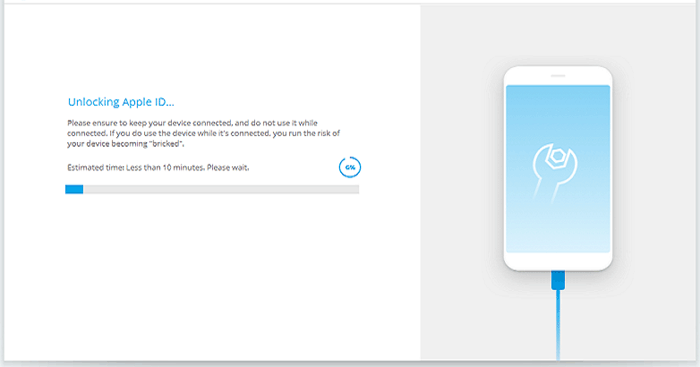 Step 6. As soon as the "Apple ID has been completely unlocked" appears, you have bypassed your iCloud password successfully.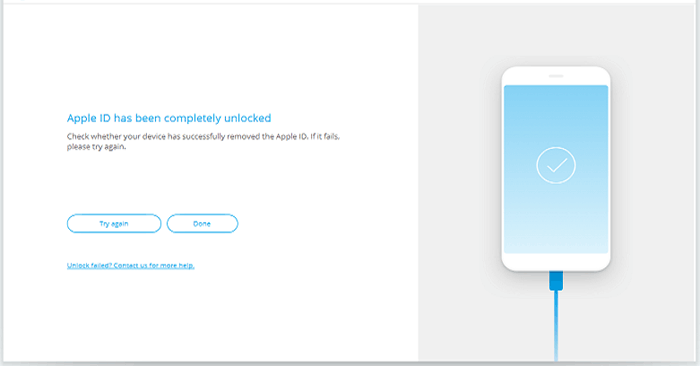 Extra Tip: How to Create a New iCloud Password
When opening your iPhone's "Settings", choose "Mail, Contacts, Calendars".
Select "Add Account" > Add "iCloud" account > "Create a new Apple ID".
Enter your date of birth, tap "Next", and input your first and last names.
Get a free iCloud email address and create a new one.
Pick from "Use my current email address" or "Get a free iCloud email address".
If you choose "Get a free iCloud email address", you can create it in the "Email" field.
It will be utilized as your new iCloud account.
Create a password and verify it before setting security questions and answers.
Check the "Apple ID Important Note" and click "Agree".
Last Words
These are the possible approaches to recover or bypass your iCloud password. You should carefully understand the prerequisites for its use before you pick any of them. Here, at the end of this article, we would recommend you use iOS Unlock to ease your life because it is the only utility that allows you to remove your Apple ID password at short notice without any clues or configurations. So, try it out now after the free download.
Related Articles:
7 Ways to Fix iCloud Photo Upload Stuck at 1%/99% [Most People Don't Know]
[Step-by-Step Guide] How to Transfer iCloud to New iPhone Instantly
[Complete Guide] How to Transfer Passwords to New iPhone 14/13/12/11/X/8?
[Solved] How to Turn Off Find My iPhone/iPad without Password?
6 Tips to Fix Enter the Password to Unlock Your iPhone/iTunes Backup
8 Best iPhone Password Unlockers to Remove Screen Passcode & Activation Lock