App Store Keeps Asking for Password? 6 Common Reasons & 9 Efficient Solutions
"I updated the iOS version to the latest one on my iPhone. In restrictions, I have Require Password turned off for downloads. I cannot download any apps because App Store keeps asking for a password. What steps do I have to take to correct this?" -- from Apple Support Communities.
Primarily, the first thing we need to be clear about is that we have to pay for an application or game on App Store sometimes before we can access it, which can help prevent piracy. Yet, so sudden and frequent was the prompt for a password that you must repeat the same step as required before downloading the apps. Well, why does this happen? How can we fix it with minimum effort? OK, we will discuss your concerns in detail below.

Part 1: Why Does App Store Keep Asking for Password
So, what are the explanations why App Store keeps asking for a password? Well, here are some common causes of this problem:
You recovered your iOS data with some unreliable tool.
You just performed an iOS update for your device. (How to undo an iOS update on iPhone?)
There are changes to a specific app or account settings.
Your account is being hacked.
You have performed a failed download.
The app you intend to download was purchased with an old account.
Next, let's check out how to effectively fix this issue with the possible solutions in section two.
You May Like:
Part 2: Fix "App Store Keeps Asking for Password" with 9 Ways
Way 1. Check Network Settings
iPhone/iPad App Store keeps asking for a password. The chances are some minor problems may occur when your Wi-Fi isn't as stable as anticipated. Let's say a change to the router settings or the manipulation over the IP addresses of the Internet raises the issue. So, you can go to your iDevice's Settings to check it or switch to another network.
Way 2. Restart Your iPhone/iPad
Reboot an iPhone X and newer or iPad with Face ID:
Press and hold the "Side"/"Top" button and any of the "Volume" buttons until the power-off slider turns up.
Drag the slider to power off the iPhone/iPad.
Press and hold "Side"/"Top" until the Apple logo comes out.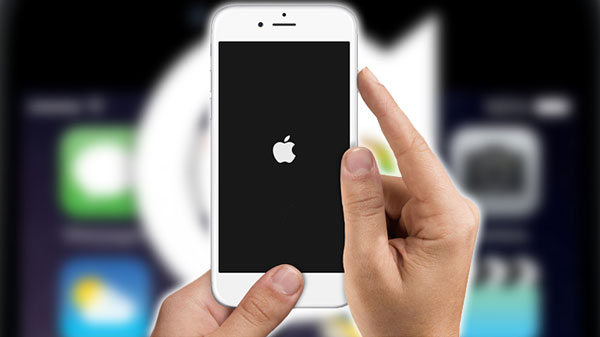 Restart an iPhone SE 2nd generation, iPhone 8/7/6:
Press and hold "Top"/"Side" until the power-off slider appears.
Drag the slider to switch off your iDevice.
Hold down "Top"/"Side" until the Apple logo shows up.
Reboot iPhone SE 1st generation, 5, or older:
Press and hold the "Top" key till the power-off slider emerges.
Drag the slider, and after 30 seconds, please turn off your device.
Press and hold "Top" until the Apple logo appears.
Way 3. Sign in and out of iCloud Account
If you know your Apple ID details, you can follow the steps below to re-log in to your iCloud account:
Go to your device's "Settings" > [your name].
Scroll from top to bottom and opt for the "Sign Out" button. (Want to sign out of iCloud on iPhone without a password?)

Go back to "Settings" > Sign in to your iPhone.
Input your Apple ID credentials correctly.
Way 4: Disable and Enable iMessage and FaceTime
By turning off iMessage and FaceTime with your Apple ID and password, you may have the ability to fix iPhone App Store asking for a password. Here are the steps:
Turn off and turn back on iMessage:
Open "Settings" > "Messages" > toggle on "iMessage".

Wait for seconds and tap the option again to turn it on.
Input your Apple ID and password when you enable "iMessage" again.
Disable and enable FaceTime:
Go to "Settings" > turn off "FaceTime".
Then wait for a while and tap the option to switch it on again.
Enter your Apple ID info when enabling "FaceTime".
Know More:
Way 5. Check Apps for Updates
Verifying purchased applications from App Store to check if there are upgrades available. Then you can complete the updates for the apps that fulfill the condition. Now let's check the instructions below:
Open "App Store" and check all the apps from the list.
Tap the "Updates" from the right column.
Click "Update" or "Update All" as required.
Way 6. Configure Settings of iTunes & App Store
You might set the "Password Settings" to "Always Require" for purchases and in-app purchases. You can now try to arrange the Settings of iTunes and App Store:
Open iPhone "Settings" > [your name] > "iTunes & App Store".
Tap "Password Settings" > "Require After 15 Minutes" (under the purchase and in-app purchase tab).
Disable "Require Password" in the free downloads.

Enter your password when required and click "OK".
Way 7. Enter Your Old Password
iTunes Store/App Store keeps asking for a password. There is a chance that the app was purchased with an old account. Those who use "Family Sharing" for apps might also encounter this issue. To resolve it, please enter the password of the account that was used to purchase the app originally or the one for setting up "Family Sharing".
Way 8. Update iOS Version
An outdated version of iOS may be responsible for this issue. So, just check it on your iDevice and update it if required. Here's how:
Navigate to the "Settings" app and click "General".
Find "Software Update" and tap it.
Check if there's a new iOS update available.
Tap on "Download and Install".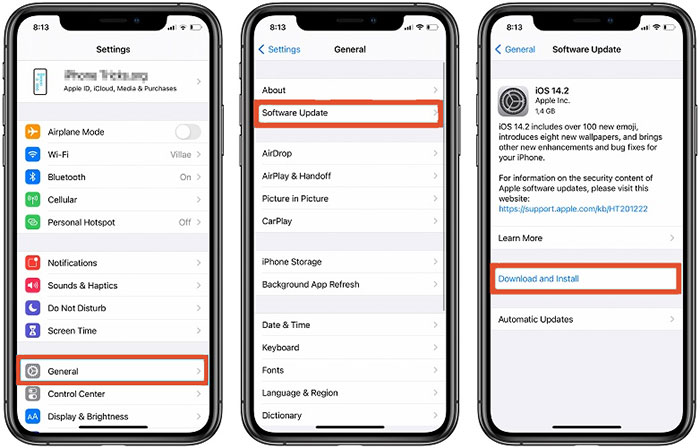 Way 9. Unlock Apple ID with iOS Unlock If You Forget the Password
If you're sure you can't go further by entering the correct Apple ID and password for App Store, unlocking the account is your top priority. You can now try iOS Unlock, the most popular unlocking tool on the market so far. This all-in-one program gives you the ability to easily unlock almost all kinds of Apple device locks and offers no limited access for using the device after unlocking.
Why choose iOS Unlock?
Unlock Apple ID/iCloud account even when "Find My iPhone" is enabled.
Quickly unlock 4-digit passcode, 6-digit passcode, Touch ID, Face ID, and Screen Time Passcode on iDevices.
Remove MDM from iPad/iPhone without data loss.
Get on well with almost all iOS devices, including iPhone 14 Pro/14/13/13 Pro (Max)/13 mini/12/12 Pro (Max)/12 mini, iPhone 11/11 Pro/11 Pro Max, iPhone X/XR/Xs/Xs Max, iPhone 8/8 Plus, iPhone 7/7 Plus, iPhone 6/6S/6 Plus, iPod touch, iPad, etc.
It won't disclose your privacy.
How to unlock Apple ID/iCloud account using iOS Unlock?
Step 1. Select "Screen Unlock"
Launch the iOS Unlock on your computer. Choose "Screen Unlock" among the modules on the program interface.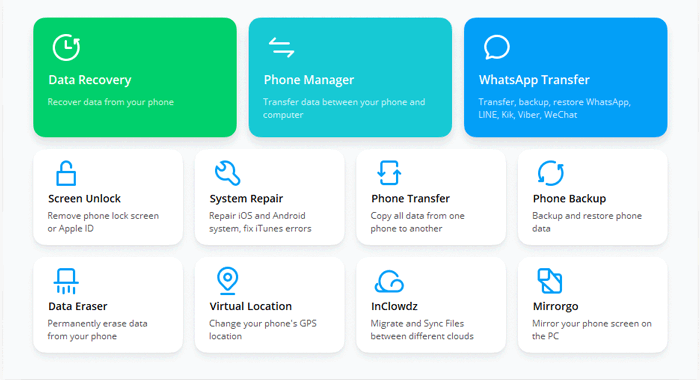 Step 2. Choose "Unlock Apple ID"
Tap "Unlock Apple ID" from the popup window and connect your iPhone or iPad to this computer through a USB cable.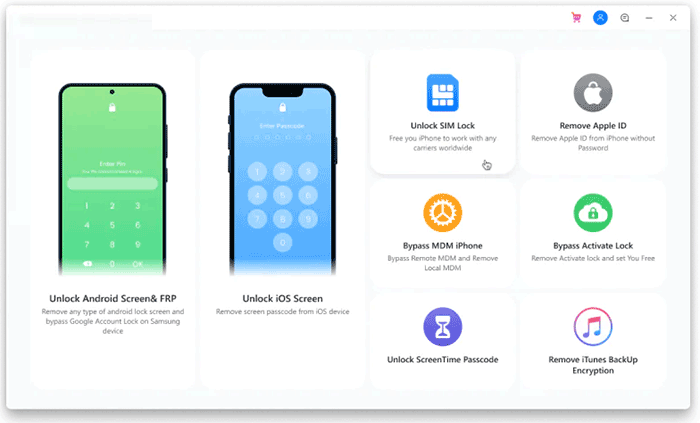 Step 3. Trust your computer
Enter the password of the connected iDevice and tap "Trust" when it prompts on the device screen.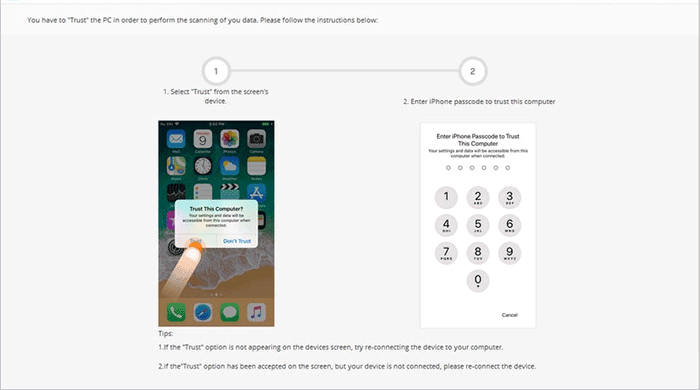 Step 4. Reset iPhone Settings
Follow the directions on the screen to reset all settings of your iPhone/iPad. (Note: This may erase all your iOS data, so please ensure you have backed up your iPhone before unlocking.)
Step 5. Unlock Apple ID
The unlocking will begin at once. Please don't use the phone until the task is complete.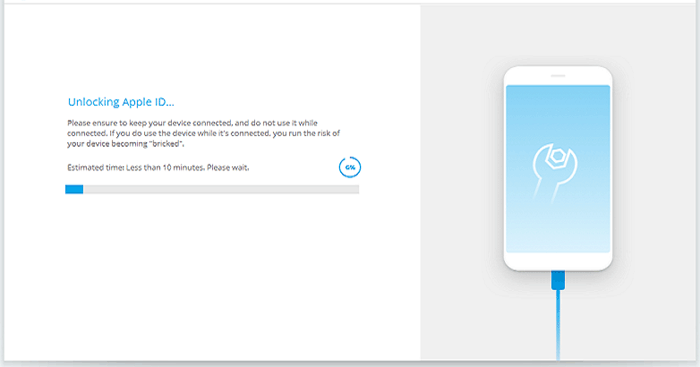 When there's a popup - "Apple ID has been completely unlocked", you've unlocked your Apple ID successfully.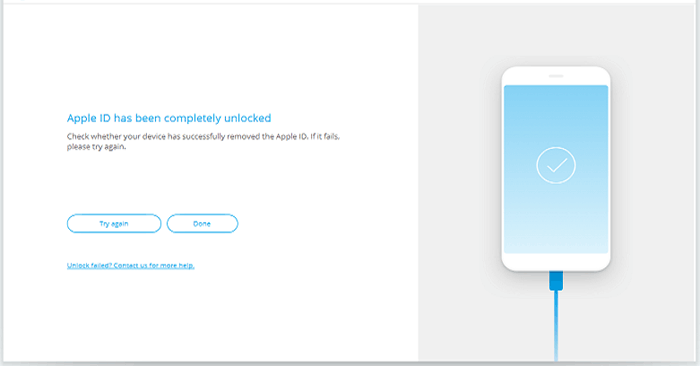 In Conclusion
That's all for the reasons and fixes for "App Store keeps asking for password". Obviously, the first eight quick solutions are for users who know Apple IDs. If you cannot enter the correct password for any reason, don't hesitate to utilize iOS Unlock to bypass the iCloud account first. Finally, please share this post with your friends or family to help those in need if you find it valuable.
Related Articles:
[Solved] iPhone Cannot Connect to App Store? Here are Solutions!
[3 Tips] How to Access and Download iCloud Backup Files Easily?
How to Deal with Google Play Store Error 505?
Different Ways to Download HEIF Images from iPhone to Mac/PC
[SOLVED] How to Unlock iPhone 14/13/12/12 Pro (Max)/mini without Face ID or Passcode?
What to Do If I Cannot Sign in to Google Account on Android?