How to Sign out of iCloud on iPhone/iPad without Password? [2021]
"My ex gave me an iPhone a few years ago, and it was under his Apple ID. I want to make my own ID since I obviously don't want my phone under his anymore. Anyone knows how to sign out of iCloud without password?" -- from Quora.
Forgot the password on your iPhone or got a used iDevice? What happens next when you need to sign out of iCloud may get on your nerves. As you might know, Apple prevents unauthorized login when an iPhone falls into someone else's hands. However, it is still possible to log out of iCloud without a passcode.
Well, here are eight workable solutions to accomplish that. Before moving on to detailing them, make sure you've kept a copy of your device or back up the locked iPhone in advance.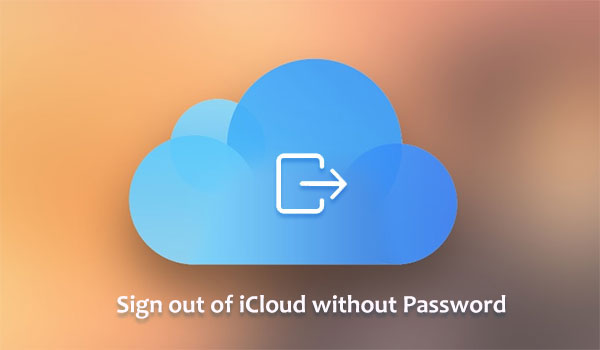 Way 1: How to Sign out of iCloud without Password via iOS Unlock
Are you having trouble with a Setting on your iOS device? Do you forget your Apple ID but want to log out of the iCloud account safely? iOS Unlock can help you make it. This smart iPhone unlocker software enables you to safely sign out of iCloud without password without any premise.
Main features of iOS Unlock:
Let you sign out of iCloud account without a password.
Remove iCloud Activation lock and MDM in minutes.
Bypass 6-digit passcode, 4-digit passcode, Screen Time passcode, Touch ID, and Face ID.
Work well with iOS devices, containing iPhone 13/12/12 Pro (Max)/12 mini, iPhone 11/11 Pro/11 Pro Max, iPhone X/XR/Xs/Xs Max, iPhone 8/8 Plus, iPhone 7/7 Plus, iPhone 6/6S/6 Plus, iPad, iPod touch, etc.
It won't disclose your privacy.
How can you sign out of iCloud without a password via iOS Unlock?
Step 1. Launch the iOS Unlock on your computer. Choose "Screen Unlock" from the modules on the screen.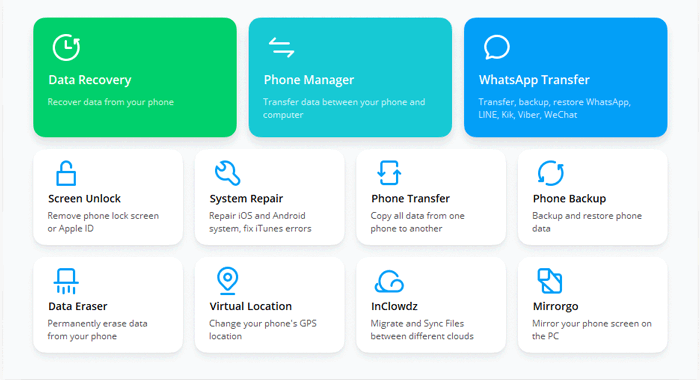 Step 2. Click "Unlock Apple ID" on the popup window and link your iPhone/iPad to the computer via a USB cable.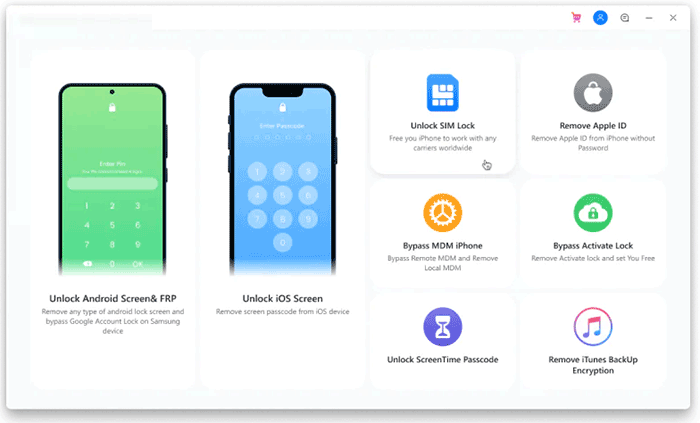 Step 3. Enter the password of the connected device and tap "Trust" on the device screen.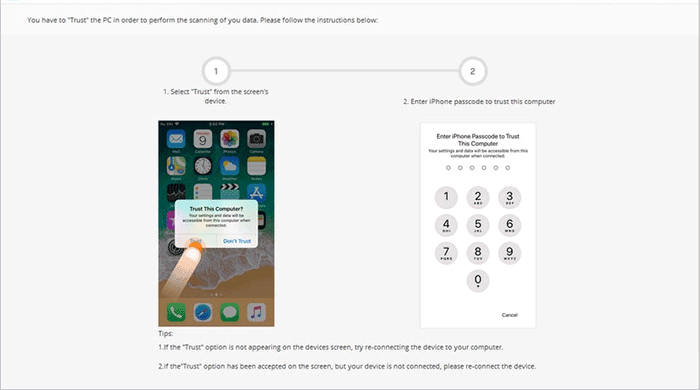 Step 4. Follow the instructions on the program screen to reset all settings on your iPhone. This will erase all your iOS content.
Step 5. The unlocking will commence. Do not use your device for a while until the task is complete.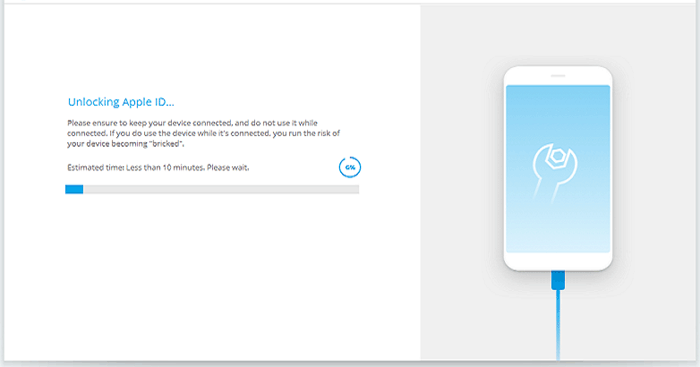 Step 6. When there's a popup saying "Apple ID has been completely unlocked", you have successfully signed out of iCloud.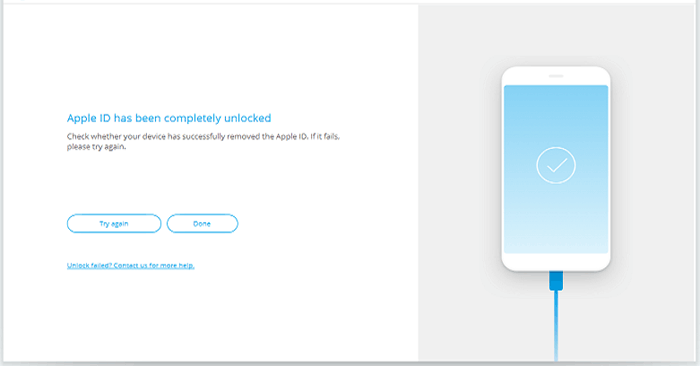 Know More:
Way 2: How to Sign out of Apple ID without Password through iPhone Setting
It seems one of the easiest approaches to sign out of an iCloud account without a password from iPhone Settings. But you should ensure that the Find My iPhone and Screen Time have been disabled. (Want to wipe iPhone remotely with the Find My iPhone?)
Here's how to sign out of iCloud if you don't know the password through iPhone Settings.
Go to Settings > iCloud on your iPhone.
When you are asked to enter a password, input one randomly and optionally. Click Done.
You will receive a prompt message saying the username or password is incorrect.
Then click OK > Cancel, and you will be taken back to the iCloud page.
Tap Account again, erase the description, and click Done.
Then you will be brought to the main iCloud page without entering a password.
You will find the Find My iPhone is disabled automatically.

Scroll down and tap the Delete option.
Tap Delete again to verify and confirm your action.
Way 3: How to Log out of iCloud without Password by Answering Security Questions
Once you reset your iCloud passcode from iPhone Setting, you'll be required to answer the security questions and then receive a message from a trusted phone number or email, through which you can try to log out of your iCloud account.
How to sign out of iCloud on iPhone/iPad without a password by answering security questions?
Go to icloud.com and click the link "Forgot Apple ID or password".
You will then find the recovery options available for you.
Follow the instructions to get into the page "Answer security questions".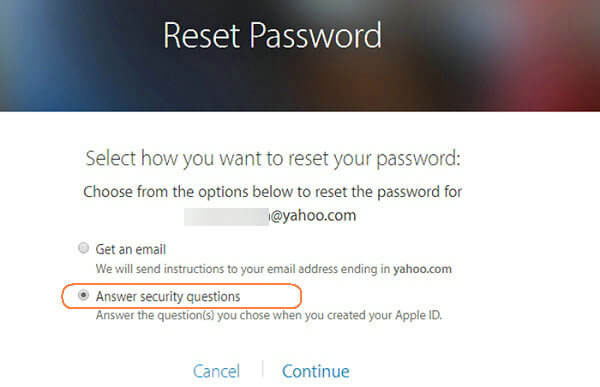 Way 4: How to Sign Someone out of iCloud without Password by Removing Apple ID
You are in a position to remove iCloud account from your iPhone without risking data loss. Next, just follow the drill to sign out of iCloud from different platforms.
How to sign out of iCloud without password by removing Apple ID from iPhone/computer?
- Remove Apple ID from iPhone:
Open iPhone's Settings app.
Find and click iCloud.

Scroll down until you reach "Delete Account"; tap on it.
Tap "Delete" again to confirm.
- Delete iCloud account from PC:
Make a copy of your iCloud files and save them on your computer.
Sign out of iCloud for Windows.
Click "Start" on the Windows home screen.
Select Control Panel and find Uninstall Programs.
Click iCloud > Uninstall.
- Remove iCloud account from Mac:
Open your Apple menu on the top left of the screen.
Choose System Preferences.
Click the iCloud panel.
Tap "Sign Out".
Further Reading:
Way 5: How to Log out iCloud if Forgot Password by iTunes
If you were logged in or used iTunes to back up before and the Find My iPhone was turned off, you can try iTunes to log out of Apple ID.
How to sign out an iCloud account on iPad/iPhone without password by iTunes?
Disable the "Find My iPhone" feature by going to iPhone Settings > iCloud.
Toggle the switch near "Find My iPhone".
Now, go back to the "Settings".
Locate and tap "iTunes & App Store".
Tap on your Apple ID at the top of the screen.
A dialog box will appear, from which you should tap "Sign Out".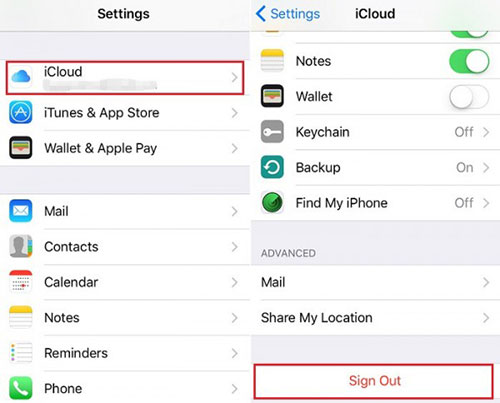 Way 6: How to Log out of iCloud on iPhone without Password in Recovery Mode
You can get the issue resolved by putting your device into recovery mode, so long as you have the passcode to unlock your iDevice, and the Apple ID used to sign in to the iCloud had 2-factor authentication enabled.
How to sign out of iCloud without a password on iOS 15/14/13/12/11/10 in recovery mode?
Connect your iPhone to a computer and run iTunes.
Put your iPhone into recovery mode following the required keys.
iTunes will pop up a dialog telling there is a problem with the device that requires it to be updated or restored.
Click Restore and follow the on-screen hints to restore the iPhone to factory settings.

When it's done, the iCloud account will be deleted from the iPhone.
Set up your iPhone, and you will encounter an Activation Lock screen prompting you to enter the previous Apple ID and password.
Tap "Unlock with Passcode link" and enter your iPhone passcode to remove the lock.
You can then use a different Apple ID to set up this iPhone.
Way 7: How to Sign out of iCloud Account without Password by Erasing iPhone
Assuming the Find My iPhone/iPad is enabled and you know the previous Apple ID and password, you could accomplish the job by erasing your iPhone.
How to sign out of Apple ID without password by Erasing iPhone?
Visit iCloud.com on a web browser and log in with the Apple ID and password you used on your iPhone.
Click Find iPhone and enter the password to go to the Find My iPhone page.
Tap All Devices on the top of the page and select your iPhone from the device list.
Press Erase iPhone. This will force your iPhone to reboot and erase all data, including the iCloud account details.

When the erase is complete, please click Remove from Account below your device name.
After that, you can use a different Apple ID to log in to your iCloud.
Way 8: How to Sign out of iCloud without Password by Creating a New Passcode
What if you forget your iCloud account password and won't be allowed to sign in? Well, you can choose to create a new password for your account.
How to sign out of iCloud without password by creating a new passcode?
Visit appleid.apple.com on your browser and click Forgot Apple ID or password.

Enter your Apple ID and click Continue.
Input the phone number you use with the Apple ID and click Continue again.
Follow the on-screen direction to set a new password for your iCloud account.
FAQs for iCloud Account on iPhone/iPad
Q1: What Happens When You Sign out of Your iCloud Account?
If you've been synced your data to iCloud, it will be deleted once you sign out. But if you kept a backup before, all your iOS content is safe.
You will be unable to access Apple Cash, Apple Pay, iCloud Backup, iCloud Photos, Game Center, Shared Notes, Shared Albums, and a lot more.
You will sign out of Apple Store, FaceTime, and iMessage automatically. But you can use FaceTime and iMessage with your phone number.
Q2: Can I Unlock the iCloud Activation Lock?
When you're trying to unlock an iPhone/iPad and an error occurs saying the device cannot be activated, you can utilize iOS Unlock to bypass iCloud activation lock without any trouble.
Q3: Is It Possible to Remove an iCloud Account with Restore?
No. Once you restore your iCloud from an iPhone, it'll upgrade the device to the latest version and wipe out all the data from it.
Q4: How to Use iCloud Keychain to Manage iPhone Passcode?
Go to iCloud Keychain and enable it.
Select Passwords & Accounts.
Make sure that entry for AutoFill Passwords is enabled.
Sign in to any app with a password.
Choose "Save Password".
Roundup
Today, we recount a few methods to help sign out of iCloud without a password. And most of them need to meet certain conditions before being implemented. Yet, to our relief, iOS Unlock makes it a lot more easier. The best part of this tool is that it can smartly sign out of iCloud without a password, irrespective of the situation you're in.
Related Articles:
How to Remove iCloud Activation Lock without Password in 2021?
How to Reset iCloud Password on iPhone/iPad
How to Factory Reset iPhone without Passcode in 3 Easy Ways?
Ultimate Guide to Reset Restrictions Passcode on iPhone 13/12/11/Xs Max/XR/X/8
Locked out of iPad? 6 Easy Ways Help You Unlock iPad without Password