[Full Guide] How to Unlock iPod touch without iTunes Easily?
Apple products have always been popular, including the iPod touch, which has long captivated users. In the process of using the iPod, the biggest problem is the abnormal lock screen, which means that the iPod has been disabled. Are you looking for the usual way to unlock iPod touch without iTunes? As we all know, iTunes is Apple's official method to unlock devices. But it will disappoint you many times because:
You don't have a Windows or Mac computer near you.
iTunes cannot detect and recognize your iPod touch.
iTunes errors occur from time to time.
If you can't stand iTunes glitches, then in this article, you can learn a guide on how to unlock a disabled iPod without iTunes.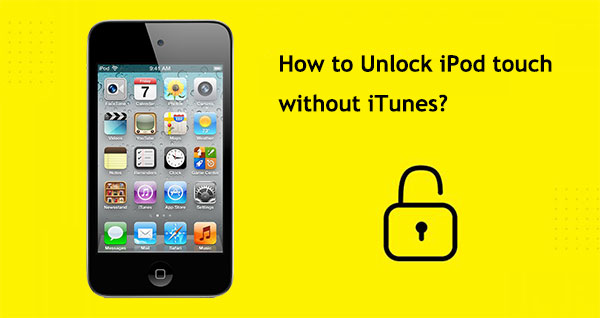 Part 1: In What Kind of Situation Will iPod Be Locked or Disabled?
The main reason for the problem is that you have entered the wrong password many times on your iDevice. For example, when you enter the wrong password 1 to 5 times, a prompt will pop up on the screen telling you that the password is wrong. When you enter the wrong passcode for the 6th time, you will get a report "iPhone is disabled, please try again in 1 minute." When you enter the wrong passcode for the 7th time, you will get an "iPhone is disabled, please try again in 5 minutes" notification. The eighth time you enter the wrong password, your iDevice will be locked for 15 minutes, and the ninth time, it will ask you to try to unlock it again after 60 minutes. If you enter the wrong password for the 10th time, the iDevice will be completely disabled and you must unlock it using iTunes.
Therefore, if you are not sure if the password is correct, it is recommended not to try entering the password multiple times. Now, your iPod touch is not only locked, but disabled. Users cannot access data on the device. So, "how to unlock my iPod touch without iTunes?" Users who are looking for an answer to this question have come to the right place. Read on.
Part 2: How to Unlock iPod touch without iTunes Using iOS Unlock
Want to bypass the complicated steps and possibility of failure to unlock your iPod touch with iTunes? You probably need a simple and straightforward solution to do this. The more prominent method is to use iOS Unlock. This software provides a simple enough and very effective method to unlock any disabled iOS devices. However, before using this software to enable a disabled iPod without iTunes, you'd better backup the data on your iPod in advance, because, it may wipe all the data on your device.
Main characteristics of iOS Unlock:
One click to unlock iPod touch without iTunes.
Support to unlock 4-digit/6-digit password, Screen Time Passcode, Touch ID, and Face ID.
Remove Apple ID and iCloud activation lock without restrictions.
Delete MDM without data loss.
Simple click-through process to unlock a locked iPod.
Fully compatible with overall iOS devices and iOS versions, such as iPod touch 7/6/5/4/3/2, as well as all iPhone and iPad versions.
Simple steps to unlock iPod password without iTunes via iOS Unlock
Step 1. After you launch iOS Unlock on your computer, select "Screen Unlock" from its primary interface.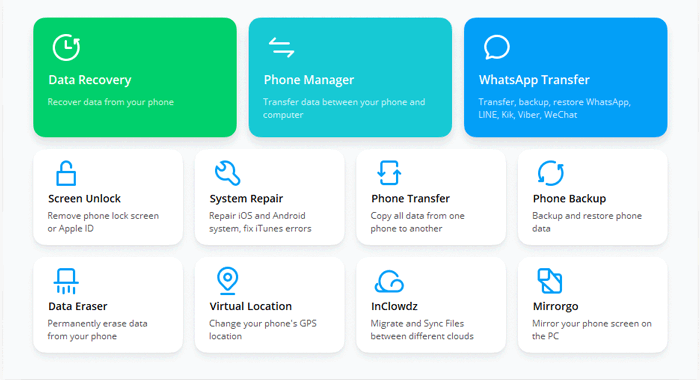 Step 2. Connect your iPod touch to your computer via a lighting cable and choose the "Unlock iOS Screen" section from the new window.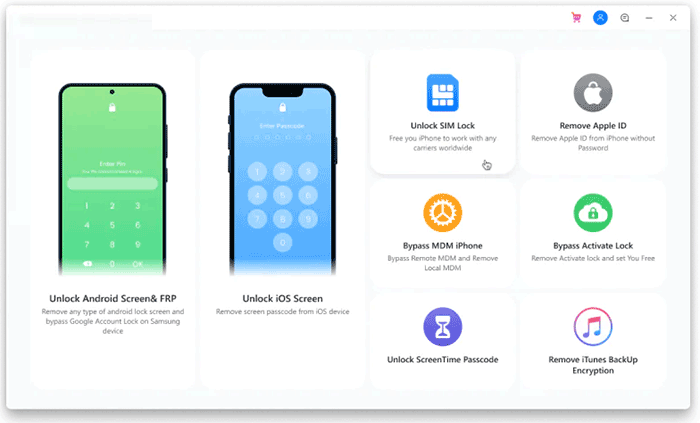 Step 3. Follow the below instructions to boot your iPod touch into DFU mode.
Power off your iPod touch.
Long press the "Volume Down" + "Power" buttons for 10 seconds.
Release the Power button but holding the Volume Down button until your iPod touch enters the DFU mode.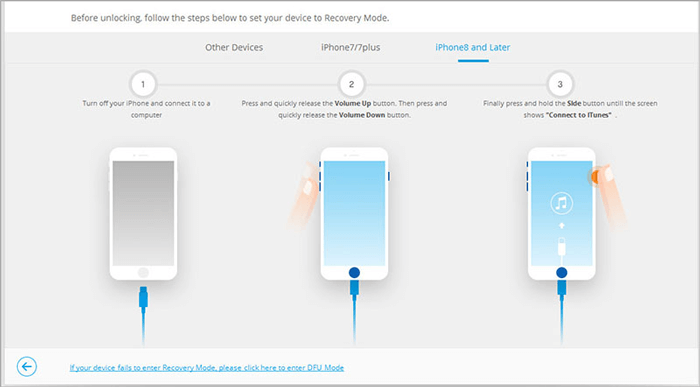 Step 4. Once your iPod is in the DFU mode, iOS Unlock will show the information of your device. You can also manually select the information from the drop-down list. Afterward, click "Download" to download the firmware package.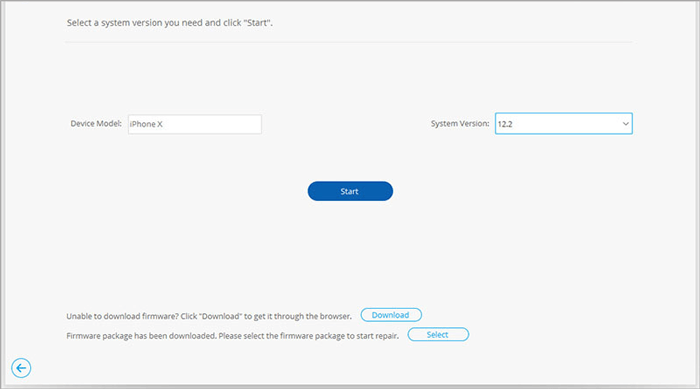 Step 5. After the firmware is downloaded, click on "Unlock Now".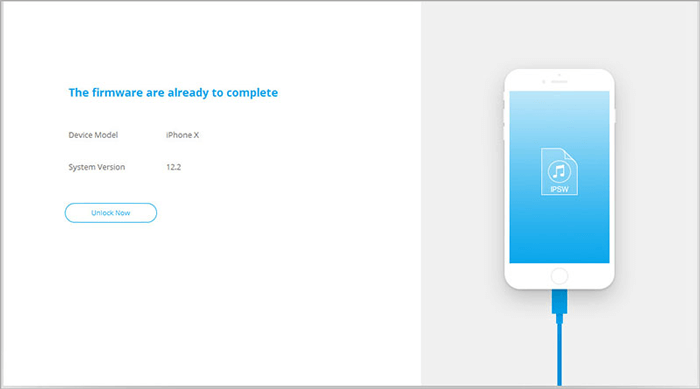 Step 6. Just wait and your iPod touch will be unlocked successfully without iTunes in no time.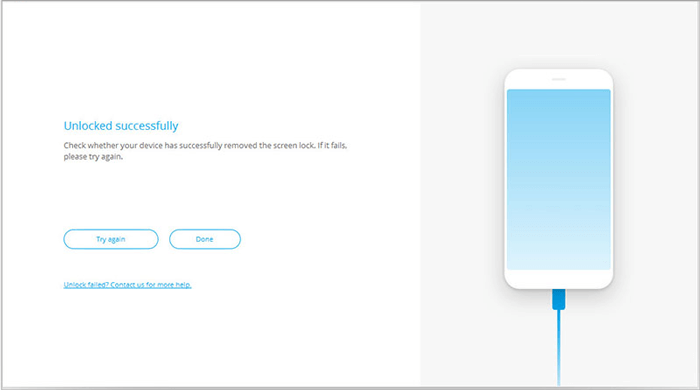 You May Also Want to Know:
Part 3: How to Unlock A Disabled iPod without iTunes via iCloud
How can I restore my iPod without a computer? With iCloud's Find My iPhone feature, you can! It removes the passcode by completely wiping the device without iTunes. However, this method requires you to have the Find My iPhone option enabled in iCloud. That way, you can access your iCloud account to fix a disabled iPod touch without a computer.
Go to icloud.com in a web browser on your computer or another mobile device.
Log in to your Apple account username and password that link to your iPod touch.
Click on "All Devices" and select your iPod from the pull-down list.
Click "Erase iPod touch".

After that, all content in your iPod touch, including your iPod passcode, will be erased.
Limitations of this method:
What you must know is that although this method can reset iPod touch without iTunes when disabled, it will erase all data in the iPod. Therefore, we strongly recommend that you backup your iDevice to the computer beforehand.
Part 4: How to Unlock A Disabled iPod touch without iTunes on Windows
If you have a PC running Windows operating system, then congratulations, you can reset iPod touch password without iTunes on Windows computer. The following are the detailed operation steps.
Use a USB cable to connect your iPod touch to the Windows computer. At this point, if iTunes starts automatically, you can close it directly.
Find your iPod touch in the "Devices with Removable Storage" section of your computer. Double-click the iPod icon to open its folders.
Access the hidden key file via the following path tool: Tools > Folder Options > View tab > Show Hidden Files, Folders and Drives.
Click on the iPod_Control folder displayed on the window.

In the folder, locate the file named "_locked" and change its name to "_unlocked". Then, the passcode on your iPod touch can be successfully removed.
Now you can disconnect the iPod from the PC and check to see if you can access the iPod normally.
Check If You Need:
Part 5: How to Unlock A Locked iPod touch without iTunes Using Siri
How do I fix my disabled iPod touch without iTunes using Siri? Good question. Another straightforward solution to Unlock iPod touch without iTunes is to use Siri. This method should be the easiest, as it doesn't require access to a computer, install third-party apps, or delete data on the device. Here are the steps you need to follow.
Press and hold the Home button on iPod touch to activate Siri.
Ask Siri "What time is it" to bring up the clock icon.
Tap the clock icon, then tap the "+" icon in the upper right corner of the screen to add another clock.
Enter any number or character in the search box, then tap "Select All" > "Share".
Select the "Message" option, and a new message interface will pop up.

Write some text in the "To" field and tap the "Back" button in the upper right corner of the screen.
Tap "Create New Contact" and then tap "Add Photo" > "Choose Photo" on the next screen to bring yourself to the Photos app.

Press the Home button to return to the main interface of the iPod, at which point the screen lock will be removed.
Limitations of this method:
This method is actually a bug in iOS 10 and earlier. This bug has been fixed in newer iOS versions. That said, this method only works on iOS versions prior to iOS 10. T
his method is inconvenient as it does not remove the passcode from the device. You may need to repeat the above operation every time you want to access the iPod.
To Sum up:
Now, you should know how to unlock an iPod touch that is disabled without iTunes. Besides using iTunes, we actually have many other effective solutions to unlock a disabled iPod. We have summarized four tested methods above. Among them, iOS Unlock is the most convenient solution for you to regain access to your iPod touch without any restrictions. You can download and try it for free. Also, if we've missed any other viable options, you can let us know by submitting a comment below.
Related Articles:
5 Feasible Ways to Bypass iPad Passcode without Restoring
iCloud DNS Bypass Full Guide: Unlock iPhone/iPad Activation Lock
How to Recover Photos from Locked iPhone/iPad in 4 Ways?
iPad Won't Unlock? 9 Solutions to Fix iPad Slide to Unlock Not Working
3 Methods to Update iPhone/iPad without iTunes [iOS/iPadOS 15 Supported]
Ultimate Guide to Reset Restrictions Passcode on iPhone 14/13/12/11/Xs Max/XR/X