6 Ways to Unlock LG Phones If You Forgot Password, PIN, Pattern
If you've ever found yourself locked out of your device, desperately trying to remember that elusive password, this guide is your ticket to freedom. I will unveil a game-changing solution that will have you back in control of your LG phone in no time. Say goodbye to data loss nightmares and endless frustration. Get ready to discover the magic of how to unlock LG phone for free. So, buckle up as I take you on an exciting journey into the hassle-free LG phone unlocking world.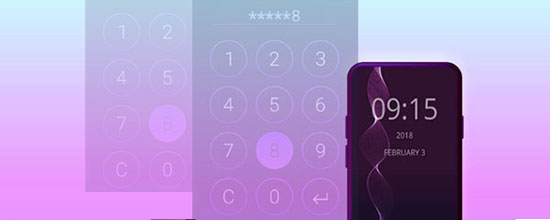 Part 1. How to Unlock LG Phone with Android Unlock
Android Unlock is a reliable, user-friendly tool that unlocks LG phones without losing data. It provides a hassle-free solution to regain access to your LG device when you forget the password, pattern, or PIN. With Android Unlock, you can unlock your LG phone effortlessly and regain control over your device.
Key features of Android Unlock:
Specifically designed to unlock LG phones, offering a high success rate without compromising your data.
Bypass forgotten passwords, patterns, PINs, or even face/fingerprint locks on your Android device.
Ensures that your data, including photos, contacts, messages, and other files, remain intact during the unlocking process.
The user-friendly interface makes it easy for anyone to unlock their phones without technical expertise.
It supports various LG phone models and works well with different Android operating system versions, including LG G10/G9/G8/G7/G6/G5/G4/G3, LG V60/V50/V40/V35/V30/V20, etc.
It won't let out your privacy.

Step-by-step guide how to unlock LG Android phone with Android Unlock:
Step 1: Download and Install Android Unlock
Download the Android Unlock software via the download button above. For the program installation, follow the installation wizard. Launch the software. Choose "Unlock Android Screen& FRP" from the interface and connect your LG phone to the computer with the USB cable.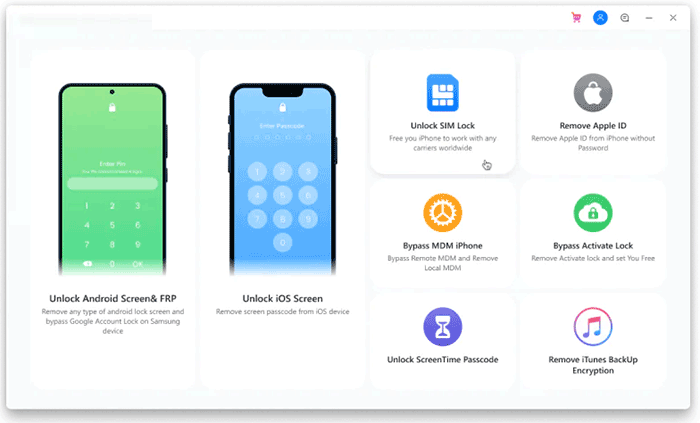 Step 2. Put Your LG Phone in Download Mode
Click on "Start" to put your LG phone in download mode. To do this, power off the device and simultaneously press the Volume Down + Power buttons until the download mode screen appears. Click "OK" to proceed with the download.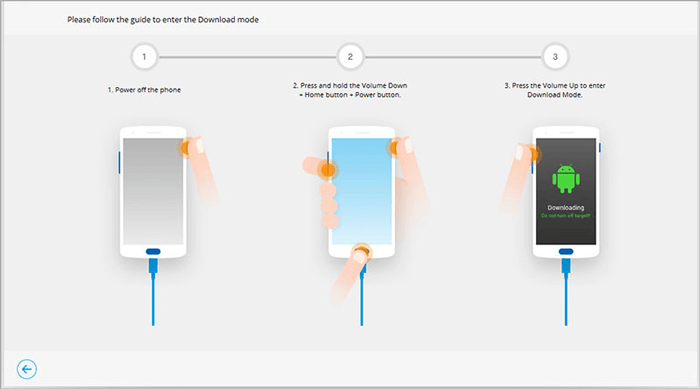 Step 3. Download and Install the Data Package
Android Unlock will automatically detect the device and download a data package to unlock it. This process might take some time.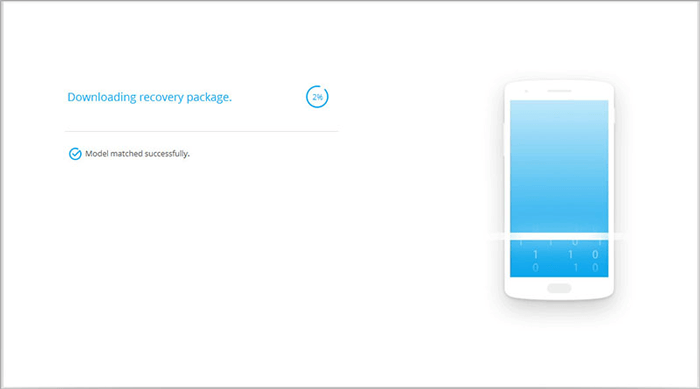 Step 4. "Remove Password Completed" pop-up
Your LG phone will be unlocked once the data package is downloaded and installed. You will get a prompt message saying, "Remove Password Completed". Now, you can disconnect your phone from the computer. Set up your new password.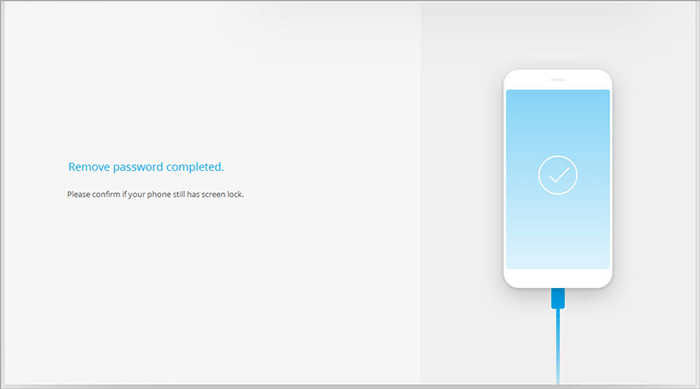 You May Also Like:
Part 2. How to Unlock An LG Phone via Android Device Manager
A device manager is a great way to unlock your LG phone if you need the correct passcode. It's simple to set up and use but requires a Google account. Here's how to unlock your LG phone:
Open the Android Device Manager on your device.
Sign in with the Google Account associated with your phone.
Find your LG phone on the list of devices and select it.
Select the "Lock" option.

Enter a new passcode and click "Lock".
Once locked, enter the new passcode and access your device.
Part 3. How to Unlock LG Cell Phone with Google Account
Is the device yours? Then you have an easy way to unlock your LG cell phone. You need a Google account associated with the device.
Turn on your LG cell phone's network selection G5/G4/G3/G2. Enter the passcode (wrong) 5 times.
Select the "Forgot Password" option.
Enter your Google account associated with the device in the provided field.
Enter the code or answer the security questions set to your account.

Your screen passcode will be bypassed once you log in successfully.
Further Reading:
Part 4. How to Unlock LG Phone for Free by Hard Reset
Are you ready to lose your data and unlock your LG phone for free by hard reset? The hard reset has risks, but it is the only way to unlock a locked LG phone without spending money. Here's how to do it:
Turn off your LG phone. Simultaneously press the Volume Down and Power buttons together.
Release the buttons when you see the LG logo on the screen.
For a second, release the buttons and keep pressing them again.
Release the buttons when you see the recovery menu on the screen.
Select "Wipe data/factory reset" from the menu and confirm your selection.

When it's done, reboot your phone, and you will find that the forgotten passcode has been removed.
That's all there is to it! Hard resetting your LG phone may delete all your data, including photos, videos, and contacts, so back up your important data before proceeding. (How to back up LG phone?)
Part 5. How to Unlock LG Phone with Backup Pin
The backup PIN is a useful feature that enables you to unlock your LG phone without entering a password each time. These are the pins you set when you first set up your device. If you do recall your PIN, here are the steps to unlock your LG phone with Backup Pin:
Start by turning off your LG device. Enter the wrong passwords or patterns several times until you get the "Forgot Pattern" option. This appears at the bottom when your phone enters 30 seconds mode.
Tap on "Forgot Pattern." You will be asked to enter the backup PIN.
Enter the backup PIN you created earlier and hit enter or tap "Sign in." The unlock screen will appear.

Once on the unlock screen, enter your new PIN and tap "Done" to confirm.
Part 6. How to Unlock LG Android Phone Using Android SDK
It is the simplest method. The process requires downloading and installing the Android SDK on your phone. Connect your device with a USB cable and open the SDK Manager. This works if you set the USB debugging option on your device earlier and connected via ADB. You set the USB debugging on the developer menu of the phone.
You need to download and install the Android SDK.
Connect your device via a USB cable.
Go to the folder where Android SDK was downloaded.
Open the Cmd by holding Shift + Right Click. Hit enter.

This will unlock your Android device. Disconnect the phone. Set the password to something you can remember.
Android SDK is a powerful tool for Android users; unlocking Android phones is possible. It might be complicated to some, but the process is simple. Give it a try, and you'll be surprised by how intuitive it can be.
Final Words
Now that you know how to unlock my LG phone, you can use any of the above methods at your convenience. Android Unlock is a great tool for unlocking LG phones, ensuring your device remains safe and secure. However, if you don't have access to a computer, you can try other methods like the Google Account or Android Device Manager.

Related Articles:
2 Safe Ways to Access Locked Android Phone from PC without Data Loss
5 Most Popular Android Phone Unlocking Software [Must-Read]
[Fixed] How to Unlock Android Phone Password without Factory Reset?
Top 4 Ways to Recover Lost Contacts on Sony Xperia with/without Backup
4 Useful Methods to Unlock vivo Phone If Forgot Password/Pattern