5 Efficient Ways to Unlock Samsung A12 When Forgot Password
It is always frustrating when you forget your Samsung phone's unlocking details (Unlock Samsung phone forgot password easily). Due to privacy concerns, your device can lock you out while in your attempts to unlock Galaxy A12. Relax, your situation is totally solvable. In this article, we offer you practical tips on how to unlock Samsung Galaxy A12. Beginning from using Android Unlock tool to Samsung Find My Mobile. Also, by using Google Find My device, Safe mode and Factory reset.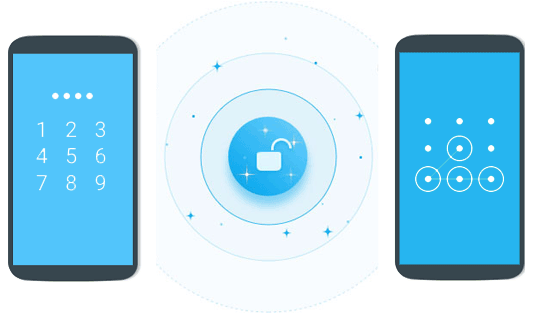 Way 1. Unlock Samsung A12 with Android Unlock
One of the best ways to hack your phone pattern/PIN/password issues is by using a reputable Samsung A12 unlock tool. Android Unlock is one of the best tools to unlock Galaxy A12. Regardless of your phone's condition or what caused the device to lock you out, this software will solve it in a matter of minutes.
Why choose Android Unlock?
It unlocks your Samsung phone's fingerprint, password, PIN or pattern.
It is capable of removing Pattern locks from some LG and Samsung phones without losing your data.
It operates seamlessly across various Android devices including Samsung Galaxy S22/S21/S20/S10/S9/S8/S7/S6/S5/S4/S3, Galaxy Note series, Galaxy Tab, Huawei, Xiaomi, Motorola, Lenovo, LG, OnePlus, Vivo, etc.
It is simple to use even for those who are not tech-savvy.
It protects your data privacy

Here is a step-by-step guide on how to unlock Samsung A12 lock screen with Android Unlock:
Step 1. Download, install and open Android Unlock on your PC. Select the "Screen Unlock" option.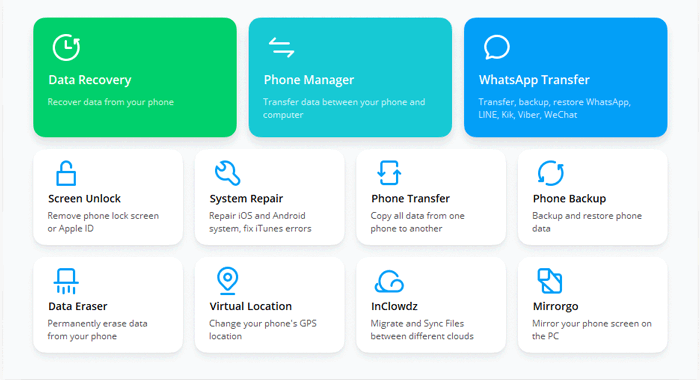 Step 2. Use a USB cable to connect your phone to the PC. You should then switch on the USB debugging function on your Samsung phone. The program will detect your phone in a matter of seconds. You should then click on "Unlock Android Screen".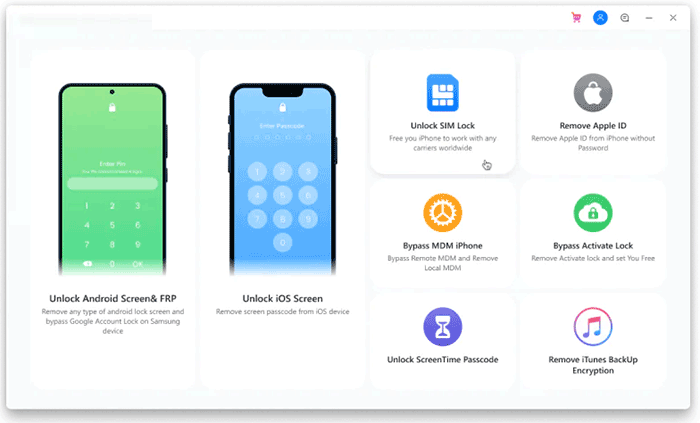 Step 3. Tap "Start" to configure your Samsung phone to Download mode.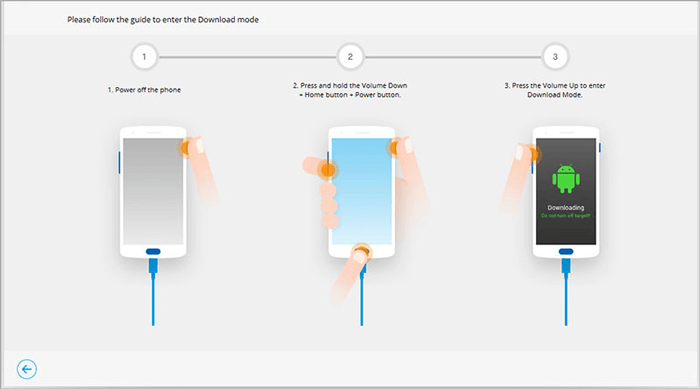 Step 4. The Samsung A12 unlock tool will then import a download file to your phone. Please note that your device should be connected to a steady and secure Wi-Fi network.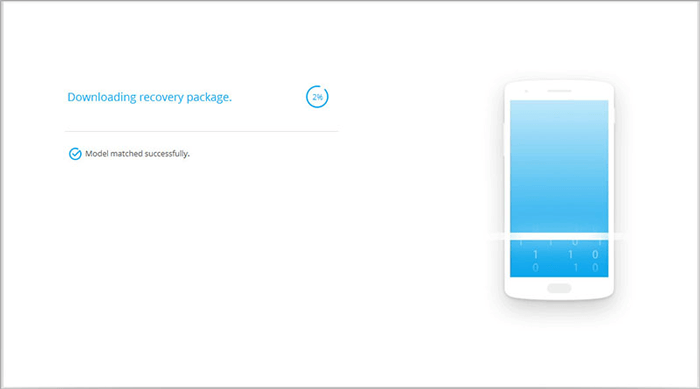 Step 5. When you see the notification that reads "Remove Password Completed" on your PC screen, you can now access your phone easily.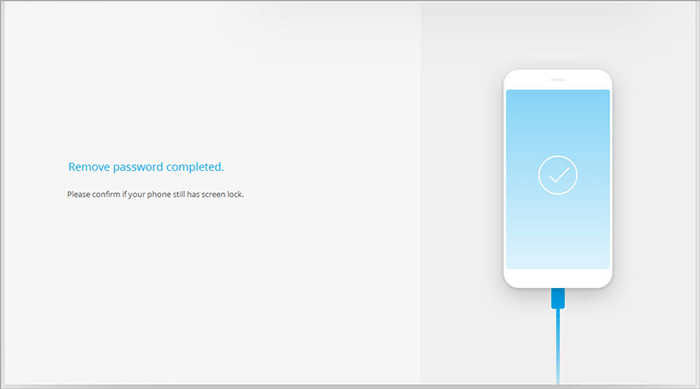 Click to Learn:
Way 2. Unlock Galaxy A12 with Samsung Find My Mobile
This is still a great solution on how to unlock Samsung Galaxy A12. Samsung Find My Mobile is able to unlock Galaxy A12 while retaining your user data.
It works easily given that you had logged into your Samsung account in your phone settings when you had access and enabled Find My Mobile. Through this means you can use a remote network to unlock your phone without losing your user data.
Follow along for some guidelines on how to use Samsung Find My Mobile:
On your mobile browser or PC launch the Samsung Find My Mobile website.
Go to "sign in" and enter the necessary credentials to log in.
Find the list of devices that you are logged into and select "Unlock" where you see Samsung Galaxy A12.
When the window appears written "Unlock My Phone", select "Unlock" again.
Verify using your Samsung account password and continue.
Press "Unlock" and leave the automatic process of your Samsung A12 to finish.
When you see a pop-up written "Your phone is unlocked", then it means that you have successfully been able to access your phone through this Samsung A12 network unlock tool.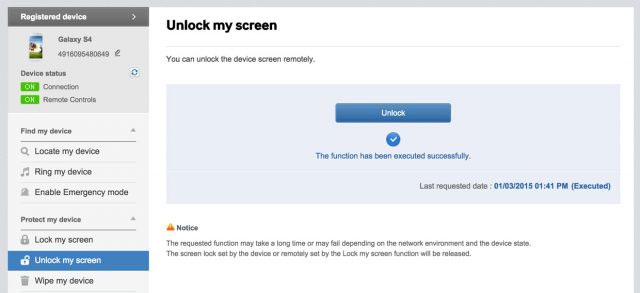 Extended Reading:
Way 3. Unlock Samsung Galaxy A12 via Google Find My Device
Another way of how to unlock Samsung Galaxy A12 for free is through the Google Find My Device tool. This has in its fundamentals the same principles as Samsung Find My Mobile. The only difference is that it will require you to have an active Google account as opposed to the Samsung account that you used previously in your locked device. You can use this to solve the issues with your Samsung A12 unlock code without losing your precious data.
With that said, here is how to resolve Samsung Galaxy A12 network code free using Google Find My Device:
On your preferred computer browser, look for Google Find My Device.
Using the same Google account that you used in your Samsung A12, login by using the email and password credentials.
You will be able to see your Samsung Galaxy A12 in the list of devices. You should press "Erase my device".
Opt for "Erase my device" a second time and then click "Erase" for confirmation.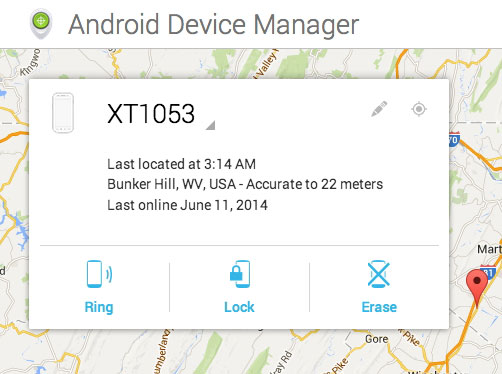 The next time that you connect to the internet, your Samsung Galaxy A12 will be reset and all lock screen credentials won't be needed. Just like that, you will have fixed your Samsung A12 carrier unlock problem.
Way 4: Unlock Samsung A12 Using Safe Mode
Safe mode is an in-built tool in your Samsung phone to assist you retain control of your phone even when it is locked. Once selected, it puts your device into a diagnostic state. In this state, you can be sure that it is not a third party application slowing down your phone, resetting it, or causing it to freeze.
You can utilize pattern unlock in safe mode in various Samsung devices including S9/S10/S20/S21. The following are tips to fix the Samsung A12 carrier unlock issue by using safe mode:
From your lock screen, open up the power menu.
Long press the "Power off" button.
The device will ask you if you want to reboot into safe mode. Select "Ok".

When the process is complete it will be able to temporarily disarm any third party program that is bringing issues with your lock screen.
From here you can disable the third party lock screen or generally reset the data of your phone.
You can opt out of safe mode and reset your device.
Way 5: Unlock Galaxy A12 Using Factory Reset
So far, we have been able to show you options on how to network unlock Samsung A12 for free while retaining your user data. With this method, you will have to bear the cost of losing all your user data before you can unlock your phone. It is advised, therefore, that you only to use this method if you have backed up your Samsung phone data.
You can follow these steps to successfully complete Samsung A12 unlock by using factory reset (hard reset):
When your phone is turned off, Press the power button and the volume down button simultaneously.
Release both buttons only when you see the Samsung Galaxy A12 logo appearing on the screen. Once the logo appears, immediately long press the power button again.
Once the Android system recovery button pops up, you can let go of all the buttons.
To navigate through the menu, you can use the volume buttons on your phone. Browse to the "Wipe data or Factory reset" tab and press the power button to reset.
You should then go ahead to select the "Reboot system" option in order to restart your device. Once the device is started, the screen lock will disappear.
Final Words
There goes your top five ways on how to reset your Samsung Galaxy A12 network unlock code free. It is pertinent that you make the decision on whether you are willing to give up your user data before you select a particular method. Remember, you still have a great option with Android Unlock to safeguard your private data and still be able to unlock Galaxy A12. Once your device is open, it is wise to have a backup for your device unlock button in something like a text file or note book.

Related Articles:
5 Most Popular Android Phone Unlocking Software [Must-Read]
Top 6 Methods to Unlock iPhone When Screen is Broken
6 Safe Methods to Unlock OPPO Phone without Password/Pattern Lock
5 Best Ways to Reset a Samsung Phone That Is Locked [2023]
How to Fix Samsung Black Screen of Death? 12 Solutions Here