Top 8 Methods to Unlock Samsung Phone Pattern [Way 1 Is the Best]
When you try the wrong pattern locks several times and still can't open your Samsung phone, you probably feel quite frustrated. The secure pattern set to protect the privacy of your phone better was blurred due to frequent changes and finally locked yourself out of Samsung. Then how to unlock Samsung phone pattern may come into your mind. Well, we tried and tested the 8 best solutions as below, which may be of great help for you.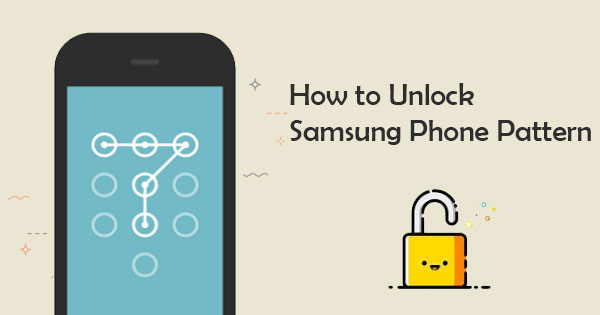 Way 1: How to Unlock Samsung Phone Pattern with Android Unlock
One of the most expert Samsung Android phone pattern lock reset tools is Android Unlock. No matter what caused your phone to be locked, and whatever condition it is in, you can use this program to unlock Samsung securely in minutes. Plus, it has the potential to keep your phone content intact after easy and quick unlocking.
Main highlights of Android Unlock:
Unlock Samsung phone pattern, password, PIN, or fingerprint.
Remove some Samsung and LG phones' screen locks without data loss.
Run smoothly on almost all Android devices, including Samsung Galaxy S21/S20/S10/S10e/S10+/S9/S8/S7/S6, Galaxy Note 20/10/9/8/7/6/5, A51/A71/M20, Galaxy Tab series, etc.
It won't give away your privacy.

How to remove Samsung screen lock pattern with Android Unlock?
Step 1. Install and launch Android Unlock on your computer after the download. Next, pick the "Screen Unlock" module.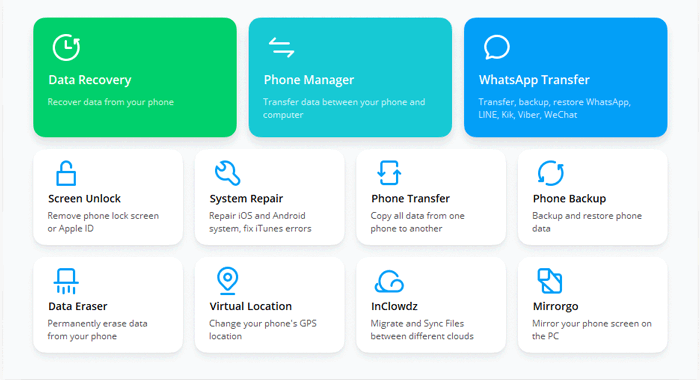 Step 2. Connect your phone to the computer via USB and enable USB debugging on Samsung. The utility will recognize your device soon. Then tap "Unlock Android Screen".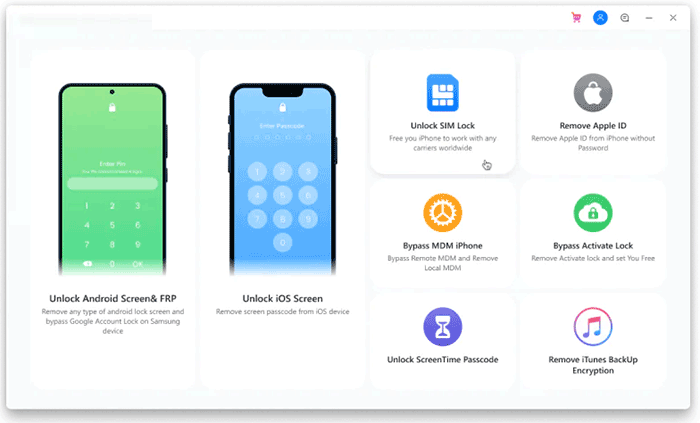 Step 3. Press "Start" and boot Samsung into Download mode. You can do it by following the clear directions below.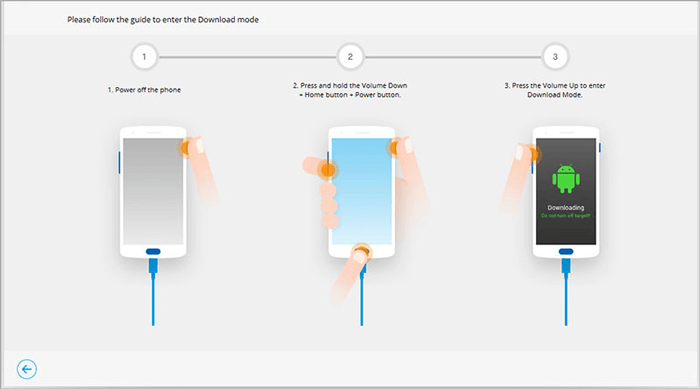 Step 4. After that, this tool will download a recovery package on Samsung. Subsequently, please ensure your device is working with a stable WiFi network.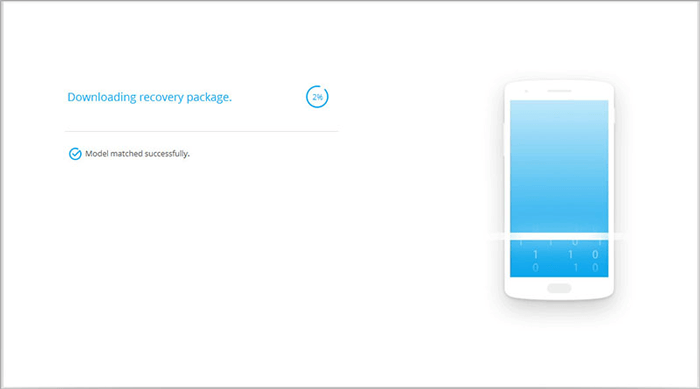 Step 5. When you see the message that reads "Remove Password Completed" on the screen, you can access your phone effortlessly.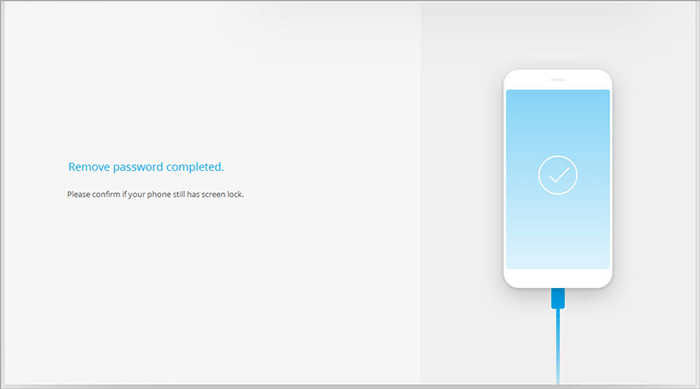 See More:
Way 2: How to Remove Pattern Lock in Samsung via Find My Mobile
The Google Find My Mobile can remotely unlock your device in addition to finding your mobile. Yet, you need to ensure your Samsung phone has met the preconditions outlined below:
Here's how to unlock Samsung screen lock pattern via Find My Mobile:
Primarily, set up your Samsung account and log in to it.
Click the "Lock my screen" option.
Enter a new PIN in the required field.
Tap "Unlock" at the bottom.

Within a few minutes, it'll change the lock pattern so that you can unlock your device.
How to enable the "Remote unlock" option on Samsung? It's easy! Go to Samsung's Settings > Biometrics and security > Tap on Find My Mobile > turn on the "Remote unlock" option.
Way 3: How to Break Pattern Lock in Samsung with Android Device Manager
To remove the Samsung phone pattern lock, you must ensure the Android Device Manager is turned on your device. Then let's see how to unlock pattern lock in Samsung with this feature: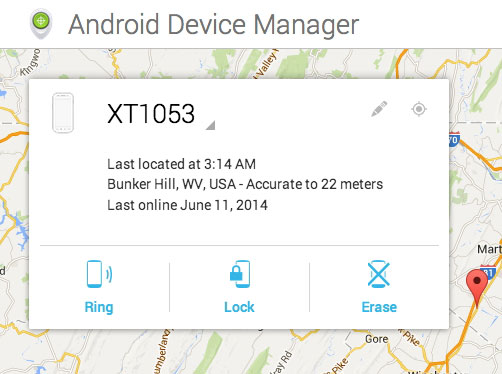 Way 4: How to Crack Samsung Pattern Lock via ADB
This approach is used for debugging your Android OS, but it can also be applied to reset your pattern lock. And before the task, make sure you've enabled USB debugging on your Samsung phone.
To remove Samsung forgot pattern via USB, you can:
Connect your Samsung device to a PC using a USB cable.
Open the command prompt from the ADB directory.
Type in "adb shell rm /data/system/gesture. the key" and press "Enter."
Restart your device, and a secure lock screen should be gone.
Be sure to set a new pattern or password before restarting again.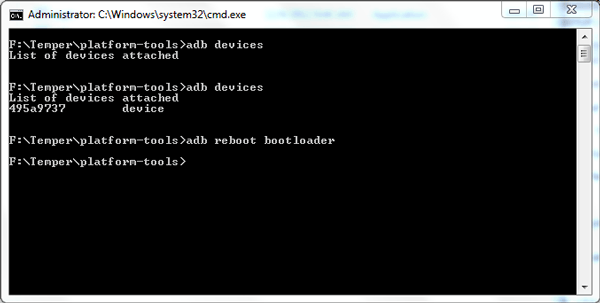 Further Reading:
Way 5: How to Unlock Pattern Lock in Samsung Android Mobile with PIN Code
This could be the simplest method to follow in this list, and it involves using the previous PIN code you set before changing your phone's security to a pattern lock. However, it does not guarantee success.
How to unlock Samsung screen lock pattern via PIN code?
Draw a wrong pattern 5 times on Samsung.
Tap the PIN if you can remember the code.

Type in the PIN code again and tap on "Done".
The previous pattern lock should disappear.
You will also be taken to the Screen Unlock Settings, where you could reset the lock screen for your device.
Way 6: How to Get Past Samsung Pattern Lock in Safe Mode
Safe mode puts your Samsung phone into a diagnostic state, so you can determine if a 3rd-party app is causing your phone to freeze, reset or run slowly.
How to remove pattern lock in Samsung Galaxy S21/S20/S10/S9 by putting the device into safe mode?
Open up the "Power" menu from the lock screen.
Press and hold the "Power Off" button.
It will ask if you want to boot into safe mode. Tap on "OK".

Once the process is over, it'll temporarily disable the lock screen enabled by the third-party app.
Uninstall the 3rd-party lock screen or just reset the data.
Restart your device, and get out of safe mode.
Way 7: How to Unlock Samsung Screen Lock Pattern with Custom Recovery
You are required to be an advanced user who has a general understanding of "custom recovery" and "rooting." Moreover, you have to install a custom recovery and get an SD card inserted into your phone. To carry out this Samsung Galaxy pattern unlock solution, you can:
Download "Pattern Password Disable.zip" on your computer.
Move the zip file to your Samsung device's SD card.
Insert the card into your device/
Flash the file on the card and reboot the device.

Now your phone would boot up with no lock screen.
Don't worry if you have a gesture lock. All you need to do is to enter a random gesture or password.
Way 8: How to Unlock Samsung Phone Pattern by Factory Reset
It's quite effective to remove the pattern lock from your Samsung phone in this way. However, it will erase all the Samsung data after the reset.
How to break pattern lock in Samsung by factory reset?
Follow the steps above to boot your device into recovery mode.
Pick "wipe data"/"factory reset".
Confirm the action and wait until the end of the task.
After that, you will return to the main menu of recovery mode.
Select "reboot system now", and the phone's pattern lock should disappear.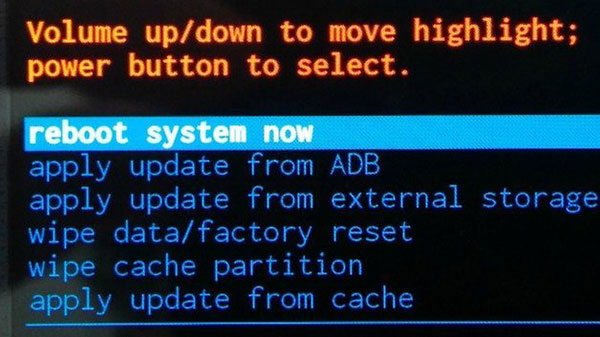 Last Words
That's all for how to unlock Samsung phone pattern in the top 8 ways. To sum up, please note that some of them may erase your content on Samsung after unlocking. But Android Unlock has a great chance of keeping your Samsung data aside from offering you a pleasant pattern lock removal. Finally, it is recommended that you put down the new pattern on a text file or paper to secure them.

Related Articles:
Top 7 Solutions to Unlock LG Phone Forgot Password, Pattern, & PIN
How to Recover Data from Samsung with A Broken Screen?
[2022] Top 9 Samsung Unlock Software: Unlock Your Samsung Phones with Ease
All You Want to Know about Intelligent Lock Screen on Samsung [2023]
Settings Has Stopped on Samsung? 4 Solutions to Fix It!