How to Root Android Device with Android 6.0 Marshmallow?
Android has come a long way. Back from the days of the Donut, Jelly Bean, KitKat, and today, we have the Marshmallow and the newly released Nougat. Having been released officially on August 22, 2016, Android 7.0 brings with it some notable changes in a bid to improve the Marshmallow.
Among other upgrades includes a split-screen view that enables the device to display several apps on-screen simultaneously. Remember when Android 6.0 came out with a new feature- the "Google On tap" which can predict the user's needs? You will agree that no matter how awesome these upgrades are, they cannot match up to how it feels to have complete control over your device's OS.
Android is an open platform that allows its users to customize their devices to their tastes and preferences fully. However, to delight in the full experience, you should learn how to root your Android phone. This article provides an easy guide that will teach you how to root your device running on Android 6.0 and 7.0.

Why You Need to Root Android Device?
Rooting a device is a process of gaining full control of the device's OS and the software that runs it. Rooting comes from the term getting root access. Let's break it down a little. While you can customize Android to suit your taste, device manufacturers add layers of software on top of the operating system hence limiting a user's options.
Rooting is a way to bypass this barrier and exploit your device's full potential. Rooting is the equivalent of "jailbreaking" an iPhone. In most cases, the interfaces laid by manufacturers on top of Android only contribute to a slower, complex device with lesser storage space.
Therefore, if you want to be responsible for the access applications have to the web or determine the interface of your device, rooting is the way to go. It is free, not long and reversible in most cases.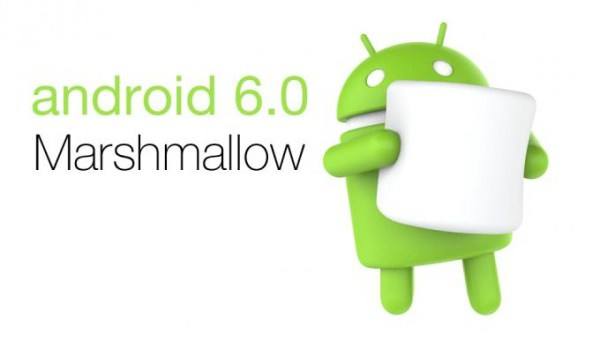 How to Get Access to Android 6.0 Marshmallow?
Since the Nougat was just recently released, it is making its way into the Android community rather slowly. Since the update is still relatively new, the available options for rooting Android 7.0 are still few. Regardless of that, below are some ways to root your Android 6.0 Marshmallow. And for the way of rooting Android 7.0 Nougat will be updated soon.
Solution 1. Root Android 6.0 Marshmallow by using Fastboot
First of all, here are some preparation works have been done before the process.
- Download and install Android SDK file on your device. Then set it up with platform-tools and the USB drivers package in the SDK.
- For the PC, you need to download Super SU v2.4.49 and the Despair Kernel.
- Download TWRP 2.8.5.0 on your PC, and create the directly Android-sdk-windowsplatform-tools and save the TWRP 2.8.5.0 software there.
- Download "Fastboot" and save it in the directly you've just crated, you can do that here https://www.devfiles.co/download/BFOZwOTB/fastboot-win32.zip.
When the above settings have done, let's start your Android rooting process officially.
Step 1. Connect your Android device to the computer with a USB cable, then you need to copy the Super SU v2.4.49 and the Despair Kernel, paste them on your device's external memory and turn off your phone.
Step 2. Switch on your phone in Bootloader mode by pressing the Power and Volume Down keys at the same time.
Step 3. Go to the directly you just created Android-sdk-windows platform-tools on your PC, and open command prompt (Shift+Right click).
Step 4. Type this command fastbootflashrecoveryopenrecovery-twrp-2.85.0-shamu.img and press enter. When it is finished, click the volume up button on your device twice to select Recovery option. Now, your Android device is in recovery mode.
Step 5. Choose "flash zip from SD card" > "zip from SD card". And use the volume keys, navigate to locate the Despair Kernel and select it to begin the installation process. Here, you also need to locate the Super SU v2.4.49 and do the same work to finish the installation.
Step 6. Select ++++Go back and reboot your device. Your device has been successfully rooted.
Related Articles:
How to Check Whether Your Android Device is Rooted or Not
How to Remove Root from Android Devices
Extended Knowledge - How to Root Android 6.0 on Different Devices?
1) Root Samsung Galaxy on Android Marshmallow (6.0)
As the most popular Android brand on the Market, Samsung devices have gained a great reputation and warm welcomed all over the world, especially the Samsung Galaxy series. So when they upgrade the Samsung to the latest Android Marshmallow or you purchase a device with Android 6.0, you may also wish to root them for getting full control of your device, right? Then, you can click the link to see how to root Samsung Galaxy on Android 6.0 or other systems easily.
2) Root LG G3 on Android 6.0 Marshmallow
You have an LG telephone or tablet and you think about rooting it, so you have downloaded and installed lots of rooting tools on your desktop computer or mobile device. But only find that these 1-click rooting tools only can help you root LG devices that are running on Android 5.0 or below versions. That means the tools you have found are all useless at present. So here, we could like to pick up the LG G3 D855 on Android 6.0 Marshmallow as an example, showing you how to root LG G3 with Android 6.0 Marshmallow step by step.
Click here to learn more details about how to root LG G3 on Android Marshmallow

Related Articles:
How to Root Android Devices with Other Systems
5 Methods to Take a Full Backup of Android Phone with/without Root
Android Stuck in Bootloop? 11 Solutions to Fix It without Data Loss
[Full Guide] How to Unlock Android Phones Locked by Google Find My Device?