Mirroring360 Review: All the Tips & Tricks You Want to Know on Mirroring 360
If you want to enjoy your favorite content on a larger screen, Mirroring360 can help you do that basically. This screen mirroring program enables you to wirelessly connect your device to your PC or Mac. Typically, you can use it to display your photos, videos, games, or presentations on the machine. Well, this Mirroring360 review provides you with its comprehensive overview, advantages, disadvantages, a step-by-step user guide, some helpful tips, and its replacement. Now, let's dive in!
Part 1: What Is Mirroring360?
Mirroring360 is a program that can be used to wirelessly mirror the displays of a range of devices to your computer. It supports such platforms as iOS, Android, Windows, and Mac. By wirelessly connecting any of the devices to your computer, Mirroring360 enables high-quality screen mirroring. (Screen mirroring not working?) With its Pro version, you can also broadcast your computer screen to up to 40 participants, and they can view it on their devices with a simple web link.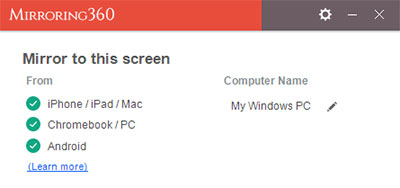 You Might Also Like:
Part 2: Is Mirroring360 Safe?
The short answer is YES. We think mirroring360 for PC/Mac is legit and safe to access. The program's installer file has been scanned by built-in antivirus software and rated almost 100% safe. Moreover, sharing your screen device with Mirroring360 Pro is also simple and secure.
Part 3: Is Mirroring360 Free?
Mirroring360 offers a free 7-day trial, during which you can mirror from all your devices to your computer. You can also try the Windows screen-sharing features of Mirroring360 Pro. After the period, you will need to purchase the software to continue using it. However, there are some free screen share apps available, such as Mirroring360 Sender Basic for Android, which can be downloaded from the Google Play Store. For more prices about this tool, check out the image below:

Part 4: Tips on Free Registration Code & Cracked Version of Mirroring360
Tricks on Free Registration Code:
It may seem tempting to get a free registration code for any software, including Mirroring360. You can enjoy the full version of the software without paying anything. But this is not as simple as it sounds.
If a free registration code is easy to get online, it probably means someone else has already used it before you. When that happens, the code will be useless, and you won't be able to activate it.
Many of these "free registration codes" are locked behind surveys. You have to complete endless surveys in the hope of getting your free code, but instead, you never reach the end, and you're just wasting your time.
Don't bother trying to get a free registration code for Mirroring360.
Tips about the Cracked Version of Mirroring360:
Some people may not look for free registration codes but instead, try to get a cracked version of the software they desire. The cracked version of Mirroring 360 is modified to bypass the license verification so that users can utilize it for free. The problem is that it can be very risky because:
The software may not function well.
You have to download from unreliable websites.
You may get malware on your device.
See More:
Part 5: How Does Mirroring360 Work?
As we know, Mirroring360 can assist you in wireless presentations, webinars, app demonstrations, and screen sharing with different devices. Next, let's take a close look at how to use Mirroring 360 for screen mirroring:
Make sure your computer and device are connected to the same Wi-Fi network.
If you're using an iPhone or iPad, open the "Control Center", select "Screen Mirroring", and choose your computer from the list of devices available.
If you're using an Android device, download the Mirroring360 Sender Basic app from the Google Play Store and use it to connect your device to the computer by scanning the QR code.

Once connected, your device's screen should be mirrored on your computer.
Part 6: Pros and Cons of Mirroring360
Pros:
Share your computer screen with up to 40 remote or in-room participants.
Transfer your Mirroring360 Pro license(s) between computers.
Premium support via phone and email.
High-quality screen sharing and recording platforms.
High screen mirroring quality.
Record gameplay on a PC.
Support the mirroring of web meetings.
Mirroring can be done across networks.
A valid SSL certificate was found on its site.
Its website has been established for several years.
Its side has been checked for malware and phishing by Flashstart.
Trend Micro trusts Mirroring360.
Cons:
The website owner's identity is concealed on WHOIS.
Poor comments on Social Media were poor.
The screen frequently goes mute.
Your devices may be hard to pair.
The screencast occasionally stutters.
Other compatible issues.
Part 7: Use the Best Mirroring360 Alternative to Mirror Android/iOS to PC
Given that Mirroring360 may have some disadvantages in connection and pairing, you can pick its alternative to cast your Android or iPhone to a computer for convenience. Some emulators let users enjoy mobile games or control mobile phones on computers with certain conditions. But you can also do this well using a screencasting utility like Screen Mirror. This program doesn't have extra requirements for a PC, and you don't even have to get Android apps on your computer again.
What can Screen Mirror do for you?
Best Mirroring360 replacement to mirror Android/iPhone to a PC.
Transfer data from a computer to an Android device.
Manage your device files on your computer directly.
Let you play phone games or use social apps on your PC smoothly.
Stream app displays and audio files to the conferencing program.
Work well with almost all Android devices, including Samsung, Huawei, Xiaomi, Google, LG, OnePlus, OPPO, Motorola, Sony, etc.
It won't disclose your privacy.

Next, assuming you wish to mirror your Android phone to PC via Screen Mirror (How to mirror iPhone to Windows 10/11/8/7?), follow the easy steps below to get it done immediately:
Step 1. Connect devices and run Screen Mirror
Install and open the screencasting app after the free download on your computer. Connect your smartphone to the computer via USB. When a prompt shows up on the screen, please choose "Transfer files".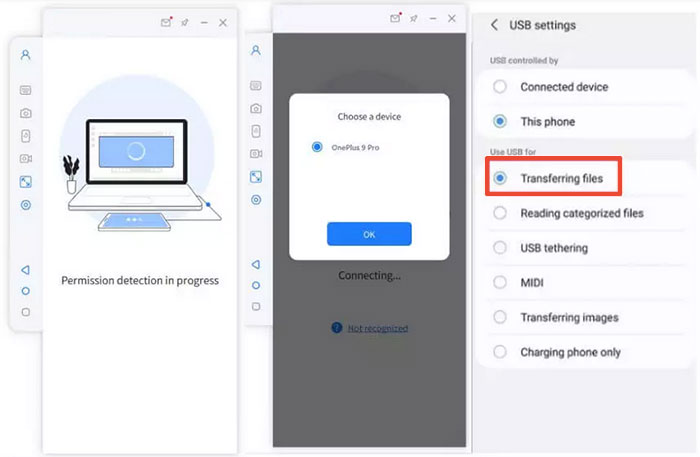 Step 2. Turn on USB debugging on Android
Go to your phone's "Settings" > "About phone" > "Developer Mode" before tapping it seven times. Next, go to "Settings" > "Additional Settings" > turn on USB Debugging.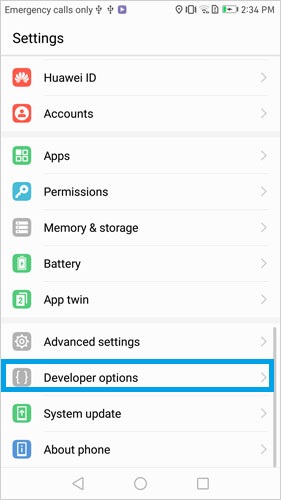 Step 3. Mirror Android to PC with the best mirroring360 alternative
Head to Screen Mirror on your computer, and you will see the content on your Android device on its interface. Now you can enjoy the mirroring procedure without error.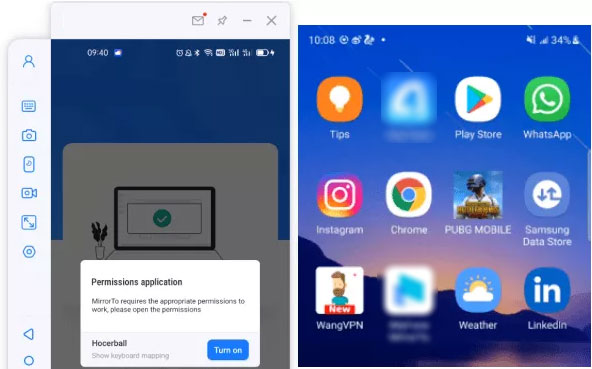 Ending Words
This article is a review of Mirroring360, introducing its features and platforms, legitimacy and safety, pricing and trial options, and the risks of using free registration codes or cracked versions. Beyond that, you also get its user guide, some tips, and a replacement for quality screencasting. All in all, this page aims to help you decide if Mirroring360 is the best bet for you. Finally, please share this passage on social media if you find it helpful.
Related Articles:
Full Guide on How to Screen Mirror iPhone to iPad in 2023
8 Useful Tips to Turn off Location on Life360 without Anyone Knowing
iPad Remote Control: How to Control iPad Remotely from iPad/iPhone/PC/Mac?
How to Transfer Photos from iPhone to PC in 7 Ways? [Comprehensive Guide]
Top 8 MP4 Screen Recorders: Which One Do You Like Best? [Pros, Cons, Reviews]
Top 8 Virtual Meeting Platforms You Wish You'd Known Earlier