8 Best Screen Share Apps to Share Screen or Control Your Device Remotely
A live screen-sharing program/service facilitates you to share screens, copy files, create informative guides, work remotely with friends, and more. However, it often turns out to be a big headache when using an underperforming tool. Well, this well-prepared article is all about the top 8 best screen share apps. Please check it out and pick the most desirable one to broadcast your device's screen to someone else with minimum effort.
Top 1: Best Screen Share App - Screen Mirror
Touted as one of the most extraordinary apps to share the screen with friends, Screen Mirror is admittedly a pretty robust program for remote access and easy manipulation of files. What makes it on the top list of screen-sharing apps is that it's known as the most fluent platform for live streaming, gaming, teaching, meeting, and demonstrating. And beyond that, it is also notable for its data transfer and compatibility.
Key features of Screen Mirror:
Screen share iPhone/iPad/Android with a PC Windows.
Remotely control your device on a large screen without trouble.
Play phone games or manage apps directly on a computer.
Fleetly transfer files from PC to Android phones/tablets.
Stream in-app displays and audio to conferencing program.
Play functions on various Android and iOS devices, including Samsung, Xiaomi, Huawei, LG, Asus, Google, Sony, Motorola, HTC, iPhone 14/14 Plus/14 Pro (Max), iPhone 13/13 Pro (Max)/13 mini/12/12 Pro (Max)/12 mini, iPhone 11/11 Pro/11 Pro Max, iPhone X/XR/Xs/Xs Max, iPhone 8/8 Plus, iPhone 7/7 Plus, iPhone 6/6S/6 Plus, iPod touch, iPad, etc.
It won't let out your privacy.
Pricing: Starting at $9.95/month.

As described above, this utility is compatible with both iOS and Android. There are also some differences depending on your device. Here, we take iDevice as an example to let you know how to use this screen share app to share screen and audio via Screen Mirror:
Step 1. Launch the program after you have downloaded and installed it on a computer. Ensure your iPhone/iPad and the PC are within the same Wi-Fi network and choose "iOS" on the program window.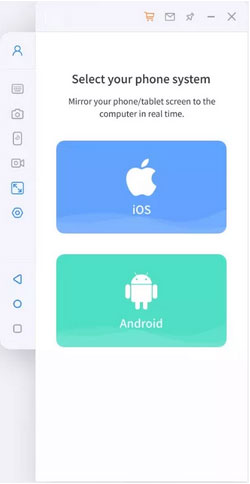 Step 2. Allow the software to access domain networks, private networks, and public networks.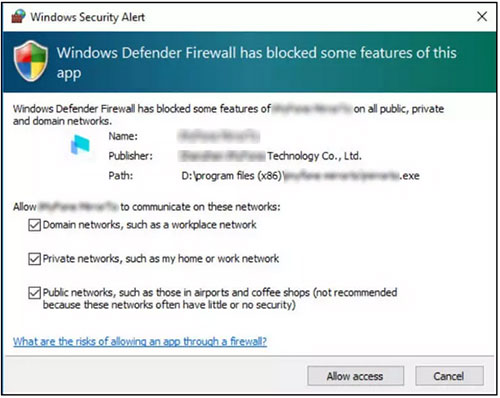 Step 3. Select "iOS screen casting" > "Control Center" > "Screen Mirroring". Next, choose the tool and start screen mirroring.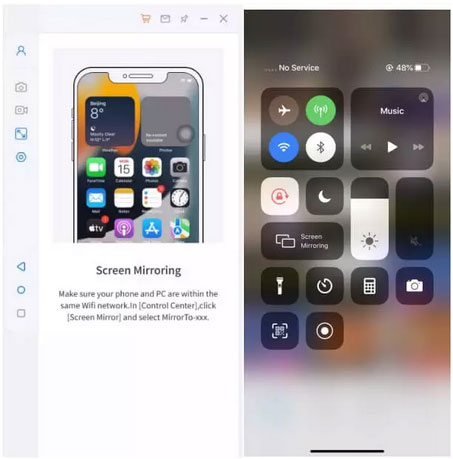 Step 4. Open your iPhone's "Settings". Then pair the smartphone and the current screen-casting PC over Bluetooth. Afterward, you can control your iOS device lightheartedly on this PC.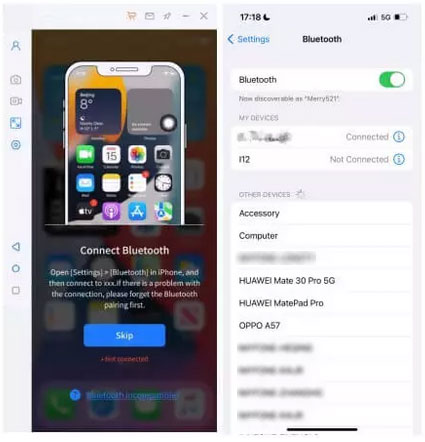 Related Pages:
Top 2: Zoom
Overview:
Offering HD video and audio screen sharing, Zoom works on almost all OS platforms, including Linux. This is one of the most advanced share screen apps with capabilities like remote desktop control, annotations, raising hands, and breakout rooms, coupled with collaboration tools. It is adept at team meetings, sales demos, and webinars.
Key features:
Maintain video connections by adjusting quality depending on bandwidth.
Fifty people join a room on the free plan, while the paid plan allows up to 500 participants.
Only one member can screen share in Zoom at a time.
Price:
Basic: Free.
Pro: $149,90/year/user.
Business: $199,90/year/user.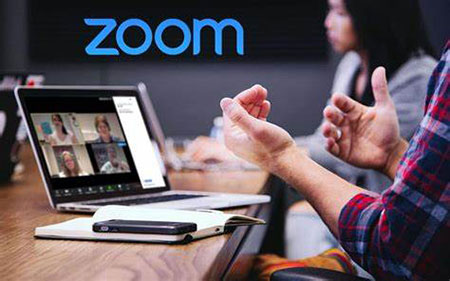 Top 3: Screenleap
Overview:
Compatible with OSes like Windows, Mac, Chrome, iOS, and Android, Screenleap is simple to set up using desktop apps, phone apps, and browser extensions. This product is designed to meet your screen-sharing needs without offering other team collaboration functionalities on its platform. However, you cannot create a new meeting with this shared screen app when the time limit is reached, which is unlike Zoom.
Key features:
Its basic plan comes with audio conferencing to keep you from awkwardness.
A great virtual meeting platform to share meeting URLs for simple access.
Google Chrome extension and cloud-based recordings.
Price:
Free: 40 minutes/day.
Basic: $15/month/8 hours/day.
Pro: $31/month.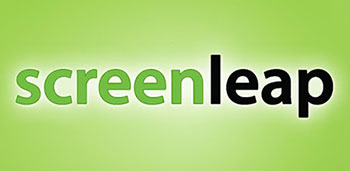 Further Reading:
Top 4: Mikogo
Overview:
With a web browser on desktops or mobile devices, users can utilize Mikogo with its screen-sharing and desktop-sharing features. When upgrading to its pro version, hosts can use it to accommodate up to 25 people for video/audio sharing. In addition to delivering increased participant capacity, it also minutes historical data like date, duration, and participants.
Key features:
A Win/Mac screen share app with pass presenter features.
A file transfer manager, call screen recorder, and session scheduler.
Whiteboard and annotation tool.
Its free trial is limited to one-on-one video calls.
Price:
Starting from $156 to $936.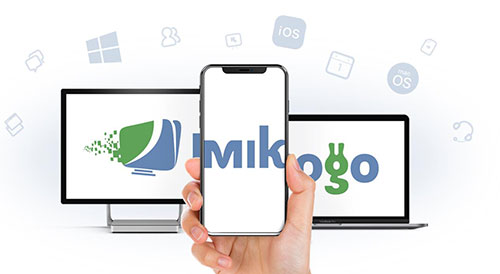 Top 5: Skype
Overview:
With native applications freely available to download, Skype is a commonly used and arguably the best app to share screen and audio with your friends or family. It's easy to share your full screen or particular window by tapping the "plus" sign in the call bar. Released in April 2020, this app lets you join video conversations without downloading or signing up for it.
Key features:
Screen projecting, PowerPoint presentations, on-screen polls, photo sharing, and more.
Drag and drop items sized up to 300 MB.
An MP4 screen recorder and suggestion receiver for text messages.
Cloud-based call/audio recording.
Flexible file-sharing option and end-to-end security.
Price:
$5/user/month to up to $20/user/month.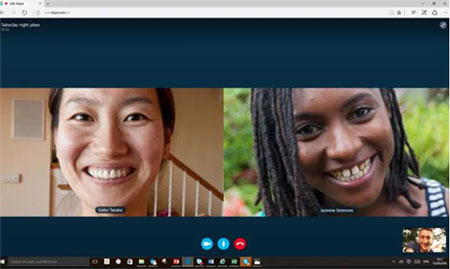 Top 6: Microsoft Teams
Overview:
When picking apps to share screen and audio with friends, users may get the best of them or crave a bundle of other communication features. Microsoft Teams can come into play in this respect. Specifically, it offers free chats and audio/video calls and gives you 5GB of free storage for one-on-one calls. Plus, one of the best parts of this platform is that it enables you to join a meeting even without an Office365 account.
Key features:
Its free trial is only available for those without a commercial Microsoft 365 subscription.
Let its members join Teams meetings without a link.
Document management and 3rd-party integrations.
Price:
Essentials: $4.00/user/month.
Business Basic: $6.00/user/month.
Business Standard: $12.50/user/month.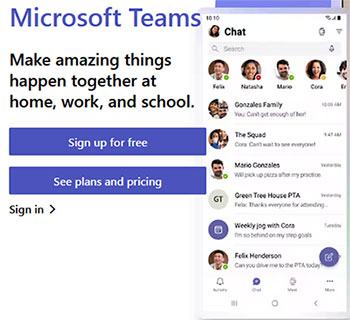 Top 7: Google Meet
Overview:
Communicating via messaging, voice, and video, Google Meet works seamlessly with the rest of the Google suite, covering Calendar, Drive, and the rest. Further, this service is only available for folks with Google accounts, offering superior encryption and other security features like "knocking". (Can I change the Email address for my Google account?) Ranking the top apps to share screen, it lets you take two clicks to join a meeting and only a few clicks to start file sharing.
Key features:
No downloads, setup, or sign-in is required.
Competitive price and 3rd-party integrations.
Integrate well with all Google products.
High storage limits on call recordings.
Price:
Business Starter at $6.00/user/month.
Business Standard at $12.00/user/month.
Business Plus at $18.00/user/month.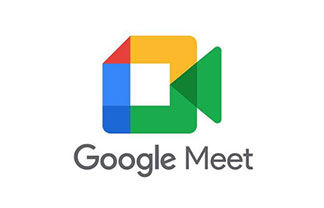 Top 8: join.me
Overview:
When getting a free screen share app like join.me, operators have the ability to share Android or iOS screens, documents, presentations, and whiteboards. However, scheduling, recording, and more functionalities are only available in the Business and Enterprise plans. With its pro version, you can create a meeting room and invite your friends to view your screen with bubbles displaying images of everyone.
Key features:
Share your screen with up to 250 participants.
Access meetings without the hassle of downloading a desktop app.
Give you unlimited amounts of space to share ideas and write down items.
Anyone in the call video can be granted permission to share files with others.
Price:
Trial: Free.
Lite: $10/user/month.
Pro: $20/user/month.
Business: $30/user/month.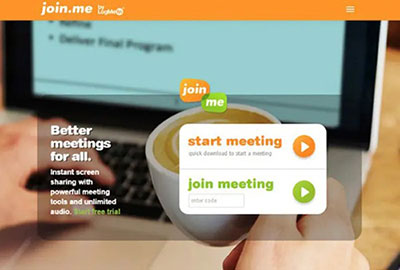 Summary & Tips for Better Screen Sharing
Well, that's all about the top eight best screen share apps. Generally, you can try any of them for screen sharing or remote control. And each additional usage requires a monthly or yearly subscription fee. Finally, if you want to get more tips on screen mirroring, here are some key points to note:
Ensure your desktop is uncluttered: Quit all programs and documents you don't need before sharing your screen and create a clean and organized environment.
Review your presentations: Go over all your presentations and search for logical flaws, mistakes, or missing info.
Disable desktop notifications: Switch off desktop notifications before you intend to host a meeting.
Related Articles:
[Easy Guide] How to Connect Android Phone to PC through Wi-Fi?
Full Guide on How to Connect iPhone to PC and Transfer Files?
How to Screen Share Mac with iPad or the Other Way Around [6 Creative Ways]
How to Fix iPhone/iPad Pink Screen of Death [Answered 2023]
Best 8 AVI Video Editors to Edit AVI Files on Windows/Mac [2023]
Can I Remove Screen Lock PIN on Android Phone? Top 7 Means for You