[Ultimate Guide] How to Change Country in Google Play Store
Your geographical location on Google Play can determine a lot of things, including the apps that you can download. Not only that, but it can reveal several personal details that you would prefer to remain private. For these and many other reasons, countless people seek to know how to change country in Google Play store. Changing your location can be done with the help of a well-developed solution with a positive track record. Only a few methods out there have proven to not leave users hanging in the process. Luckily, we know which ones! Keep reading to find out the 411 on them.
Part 1. Why Would You Change Your Play Store Country?
Numerous individuals are changing their geographical location on Google Play for a number of reasons, including to have access to apps and deals. Yes, there are some countries that have restrictions of what their population can download. There are numerous individuals who believe that restrictions on Google Play are only present for people who reside in China, North Korea, Russia, Venezuela, and etc. Not at all! Developed countries where freedom reigns supreme also have restrictions in this aspect. This includes the United States! (How to change location on Facebook marketplace?)
You can choose to change your country permanently, which is only suggested if you are moving to another country. You can only opt for this choice once a year. On the other hand, there is the option of changing your country temporarily. A VPN can be used to change your location for a while. Your IP address would be changed to make it seem that you are located in another country.
There are millions of people who have refrained from changing their location on the Google Play store, as they think it is a waste of time. Some believe Google Play will note the real location sooner rather than later. This is true if you use a solution that is poorly developed. You need to use a program that is well-developed and proven to always function as expected. The following solutions have stood out from the crowd for doing just that!
Read Also:
Part 2. How to Change Country in Google Play Store on Android
To change country location Android, you can do so with the help of the Google Play store. However, it is important that you note that to change geographical location to another specific location, you must have visited that country in the past. This is because Google Play store keeps track of your IP addresses. Another requirement to take advantage of this method is that you have to set up a payment method from the selected new country. If you can cover these two things, you will be well on your way! If for some reason this is too much for you, there are other solutions further down that are just as helpful.
Below is how to change country in Google Play Store on Android:
On your Android device, open the Google Play store app.
Click on 'Menu,' which is located in the upper left corner.
Click subsequently on 'Settings,' 'General, and then 'Accounts and Device Preferences.'

From the settings tab, find and click on 'Country and Profiles.'

Click on the desired country.
Follow instructions in order to set up payment method for the country switching to take effect.
Check If You Need:
Part 3. How to Change Google Play Store Country on Desktop
Yes, you can opt to Google Play store app country change on your desktop. It has been noted that people feel that it would be safer to change their geographical location on their PC rather than another device. This has yet to be proven factual. Nonetheless, if using your desktop makes you feel any better, you can definitely change your location on it in a timely fashion manner. At the end of the day, it is just a matter of preference how you want to get something done.
There are just a few steps that you need to follow to be all set!
On your desktop, go to Google Play store and click on 'Settings.'
Click on 'Payments' and then click on the pencil icon.

Click on 'Create a New Profile' and follow the instructions that follow.
Part 4. How to Change Region of Google Play Store via VPN
As you are more than likely aware, VPN apps can come to the rescue in many different situations, including when wanting to change your geographical location. As of lately, NordVPN has acquired significant buzz due to its positive track record; thus, it is highly recommended. With it, you would no longer have to wonder about how to change Google Play store country. This solution is known for tricking Google Play store into noting that you are in the country where a particular app that you want to download is available.
Below is how to change region of Google Play Store via NordVPN:
Install and launch NordVPN.
Connect to the adequate server. (If you want to download an app that is only available in Canada, you would connect to a server from that country.)
Open Google Play store and select app to download.
Once the app is installed, you can disconnect from the VPN.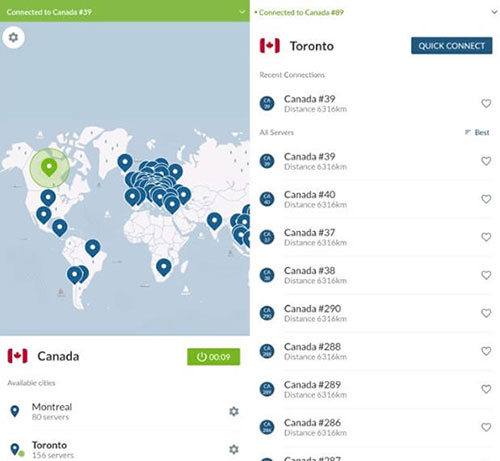 Part 5. The Most Effective Way to Fake Location on iOS and Android
Above are some effective ways to change Google Play Store country. However, these methods have disadvantages, for example, manually changing the location of the country on Google Play, it takes 48 hours for the Play Store to accept this modification. Using a VPN is expensive and the connecting process is time-consuming. Therefore, we sincerely recommend you to use Virtual Location Tool to fake your location on Android or iPhone.
The Virtual Location Tool is currently being the talk of the town due to its simple design that allows you to seamlessly change your geographical location on your iPhone or Android mobile device. No jailbreaking needed in changing location on iPhone. It comes accompanied by advanced technology to simulate movement between locations, which comes in handy if you are into gaming and social media. Yes, this solution is a multitasker. With the help of it, you can manage several devices at once.
Top Features of the Virtual Location Tool:
Fake location on overall iOS and Android devices.
Creates and customizes routes from the settings as you please.
Manages, saves, and deletes locations with one-click.
Supports all iOS devices, covering iPhone 14/13/13 Pro (Max)/13 mini/12/12 Pro (Max)/12 mini, iPhone 11/11 Pro/11 Pro Max, iPhone X/XR/Xs/Xs Max, iPhone 8/8 Plus, iPhone 7/7 Plus, iPhone 6/6S/6 Plus, iPod touch, iPad, Samsung, Huawei, Sony, Motorola, LG, HTC, Xiaomi, OPPO, OnePlus, etc.
Supports Windows and Mac.
100% Free to download and no experience required to use it.
How to change location on your Android and iPhone with Virtual Location Tool:
Step 1. When connected to the internet, download, install, and launch the Virtual Location Tool.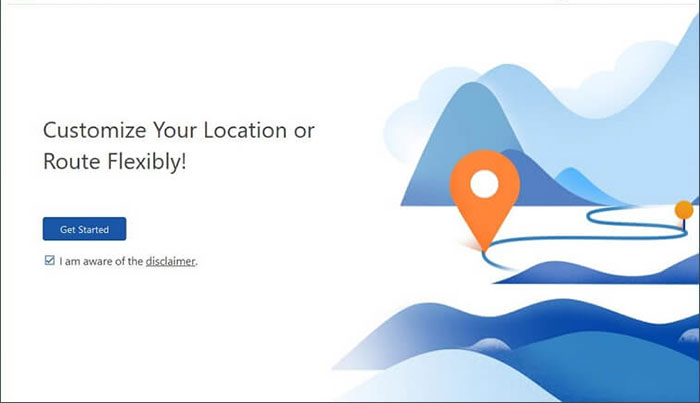 Step 2. For the 'Welcome Screen' to become visible, click on 'Start.' Using a USB cable, connect your device to your computer. (Make sure that your device is unlocked.)
Step 3. A map will load. Click on the 'Teleport' icon, which is at the top right corner. Click on the map or enter a location.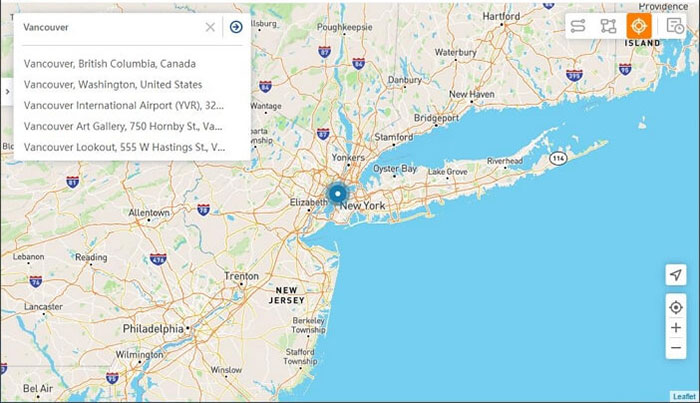 Step 4. Click on the 'Move' button and the selected location will be displayed.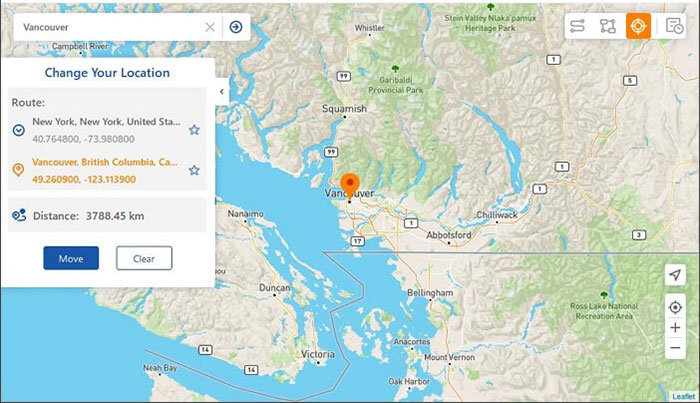 To note if you have successfully change to preferred location, open iPhone map and check current location. A blue dot signifies changed location. (Remember that with this solution, you can switch to United States play store when you please.)
No Longer Wonder How to Change Region on Google Play Store!
By reading the above information, you no longer have to guess how to change country on Google Play. Any of them would do. However, as you read, you have to meet certain requirements to fully benefit from some of them. The Virtual Location Tool is one of the few methods out there that has no strict requirements. With the help of it, you can learn how to change location in Google Play store in a few minutes!
Related Articles:
Why Is My Location Wrong on My iPhone? 10 Ways to Fix It
What You Should Know About Fake GPS on Android without Mock Location
Where Does iTunes Store Backups & How to Change iTunes Backup Location?
Where Are Contacts Stored on Android Phones & How to Export Them?
Facebook Fails to Load Photos/Videos, How to Fix It? [Fixed]