Hulu Location Changes: How to Change/Bypass Hulu Location? [Practical Tips]
Hulu provides its users with video content like popular TV shows and feature-length movies. By dropping a certain amount of dough, you can enjoy its full library or commercial-free services. As you might know, Hulu has the right to distribute channels to certain viewers, but it can't sell every channel to any person anywhere in the world. Therefore, Hulu location changes are imperative to get more visual treats. Luckily, you'll know the primary information on this topic here. And let's get down to business now.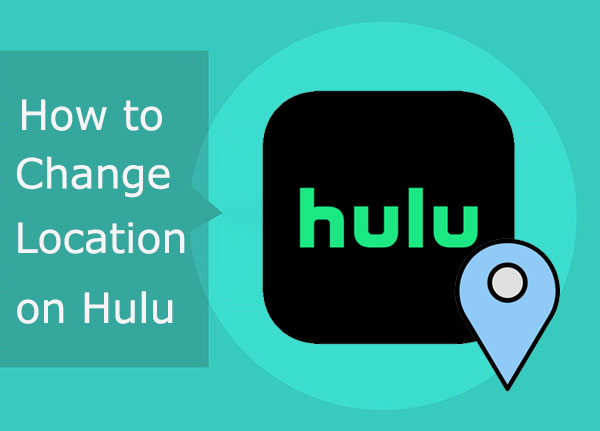 Part 1: What Is Hulu's Home Location? How Does It Work?
What is Hulu's home location?
Hulu Live TV subscribers are required to obey the rule posed by their home locations. It configures location locally, the Internet connection designated as "Home". This location determines what sports networks are available to you according to the region. Often, Hulu's home location changes too many times when users need access to more diverse resources.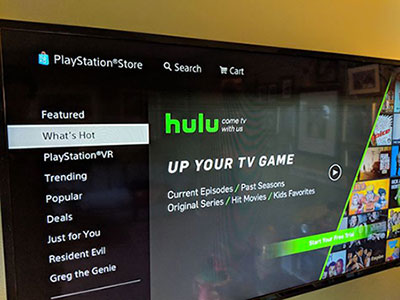 How does Hulu work?
Compared with Netflix, Hulu Live TV subscribers can pay an additional $9.99/month to stream on unlimited numbers of supported devices simultaneously. (How to change location on Netflix?) If you have a smart TV that is compatible with the Hulu app, just search for it in App Store and get it installed. Next, we shall detail how this app works:
Search for Hulu from App Store on your smart TV.
Install the Hulu app and sign in to your account.
Start streaming after finding what you want to watch.
Related Passages:
Part 2: How to Change Home Location on Hulu Manually
Hulu uses the current Internet connection to confirm the location, regardless of whether accessed on a web browser or a living room device. And it follows the principle of "4/4 location changes left on Hulu". Namely, the "Hulu change home location" can be pushed up to 4 times a year manually. Here's how to change home location on Hulu in this way:
Visit the Hulu Live TV website.
Sign in to your Hulu account.

Tap the profile icon and choose "Account".
Locate the "Privacy and Settings" tab.
Click "Set or Change Home".
Confirm the new location to let Hulu set the home location by linking the Live TV account to it.
Part 3: How to Change Location on Hulu via Virtual Location Tool [Worth a Shot]
"Hulu won't let me change my home location; can I use a 3rd-party program to make it without further configuration?" That's easy! When you have trouble in making Hulu live location change, Virtual Location Tool, a specialized GPS spoofing utility, can do you a big hand, as long as you want to bypass location limitations on an Android or iPhone. With this software, you can remove Hulu's geo-restrictions and enjoy US TV channels even when outside of the region.
Main features of Virtual Location Tool:
Best fake GPS app to change Hulu location on Android/iOS devices in no time.
Select or delete the old address kept on this program.
Customize routes, simulate routes, and create different routes freely.
Easily change Hulu locations with almost no defects.
Work well with various Android and iOS devices, including Samsung, Xiaomi, Huawei, LG, Google, Sony, Motorola, HTC, iPhone 13/13 Pro (Max)/13 mini/12/12 Pro (Max)/12 mini, iPhone 11/11 Pro/11 Pro Max, iPhone X/XR/Xs/Xs Max, iPhone 8/8 Plus, iPhone 7/7 Plus, iPhone 6/6S/6 Plus, iPad, iPod touch, etc.
It won't let out your privacy.
Learn how to change Hulu location by spoofing GPS on your phone with Virtual Location Tool:
Step 1. Install and run Virtual Location Tool
Download and install the smart location changer on a computer. Start it and choose "Get Started" from its primary screen.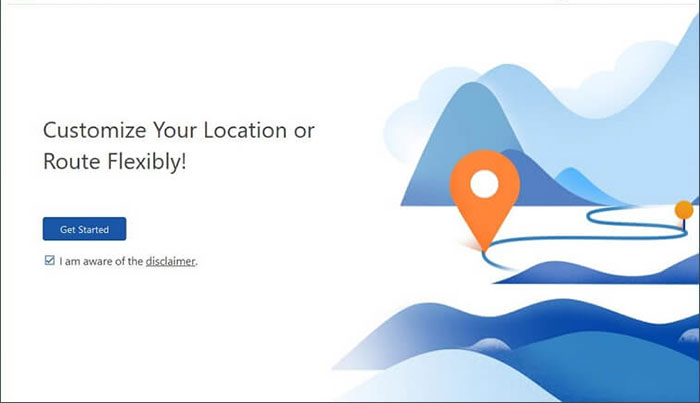 Step 2. Connect your device to a computer
Connect your Android or iPhone device to the computer via a USB cable. Then wait a short while to let this product recognize your phone.
Step 3. Enter your desired location
Click "Teleport Mode" from the upper-right corner of the interface. Next, enter the location you require in the search box. (Here, you can also input GPS coordinates to locate a specific place as you want.)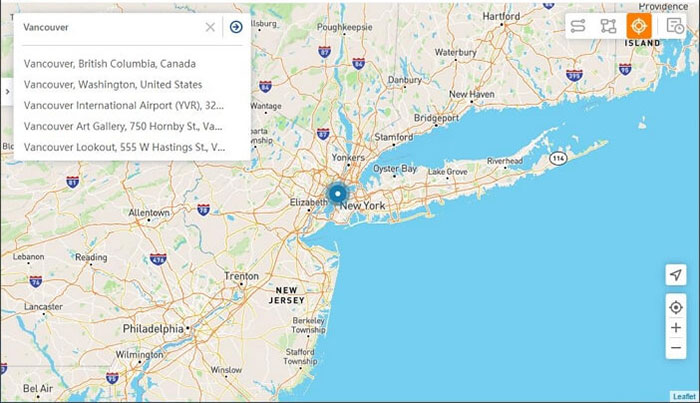 Step 4.Change Hulu location in one click
When the pointer moves to the exact location on the map according to the location you just set, please tap "Move" to change the location for Hulu immediately.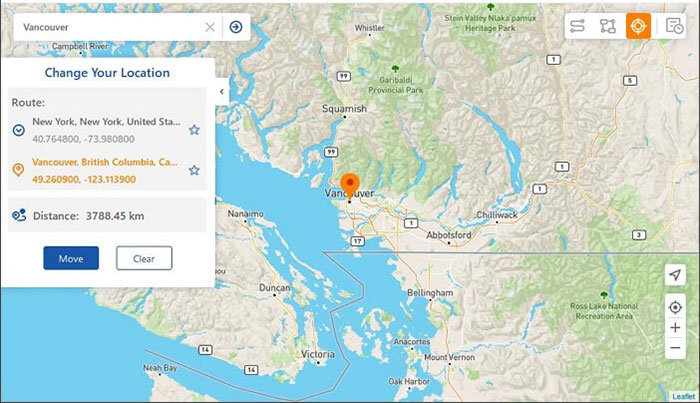 Know More:
Part 4: How to Change Hulu Location on iPhone/Android via ExpressVPN
iPhone running iOS 12 or later offers a sound context to install ExpressVPN for Hulu location changes. Plus, this tool also works for almost all Android devices, helping you enjoy all the channels available on Hulu in your region.
* Bypass Hulu location on iPhone:
Open Safari on your device.
Visit the ExpressVPN website and get a subscription plan.
Download ExpressVPN and install it.
Sign in to your account and tap "Connect".
Choose your preferred location from the options offered to change your iPhone location and that of Hulu at once.
* Change Hulu location on Android:
Download and install ExpressVPN on your phone.
Run the app and log in with your account details.
Click "Connect" and pick your desired location.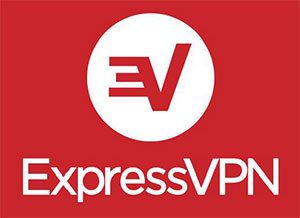 If the selected location is within the U.S., you'll probably bypass Hulu's geo-restrictions at once. If not, click the three horizontal dots at the right of Smart Location and choose your wanted VPN server from the "All Locations" or "Recommended" list.
Part 5: How to Enable/Disable Location Services for Hulu on Edge/Safari/Chrome/Android
Hulu supports such platforms as smart TV, Windows, Mac, Linux, Apple TV, iPhone, Android, Xbox, PlayStation, Roku, and Firestick. Sometimes, it is likely to cue you to enable location services when streaming. Next, we shall discuss how to turn on or off location services for this app on main platforms.
* Enable or disable location services on Edge (PCs):
Open Microsoft Edge and click the three-dot icon at the top right corner.
Oft for "Settings" > "Site permission".
Select "Location" and enable or disable "Ask before accessing".
* Turn on or off location services on Safari:
Tap the Apple symbol at the top left of the menu.
Get into "System Preferences" > "Security & Privacy".
Go for "Privacy" and choose the padlock to allow you to make location changes.
Tap "Location Services" and scroll to Safari.
Check or uncheck the items as you wish.
Press the padlock to save the changes you just made.
* Enable or disable location services on Chrome:
Open Chrome and choose the three dots.
Go to "Settings", followed by "Privacy and Security".
Proceed to "Site Settings" > "Location".
Toggle the "Ask before accessing" to the left or right as you want.
When using Chrome, use the Location Guard extension that can fake location for Hulu.
* Toggle on or off location services on Android:
For Android 12 or higher, swipe down from the top of your phone's screen; press and hold "Location"; tap "Location Services" and select "Google Location Accuracy"; turn the option on or off.
For Android 11 or lower, swipe down from the top of the screen; press and hold "Location"; touch "Advanced" and head to "Google Location Accuracy"; turn the button on or off.
* Enable or disable location services on iPhone:
Go to your iPhone's "Settings".
Pick "Privacy" > "Location Services".
Check to see if that option is turned on or off as per your need.

Scroll down to the Hulu app and select the option from "Never", "While Using the App", or "Always.
FAQs on Hulu Location Changes
Q1: Is Hulu locked by regions?
Of course! Hulu is region-locked. Currently, it is only available in the United States.
Q2: Why can't you change your home location for Hulu?
Hulu puts a time limit on how long you can change the location for it. And it is often four times a year.
Q3: Can I use a VPN for Hulu location changes?
Usually, a VPN tool can be used to change your IP address location. But please note that Hulu may block your stream if it detects one.
Q4: How to change the ZIP code on Hulu?
To make it, please change your home network on a living room device. Specifically, go to your account's "Privacy and Settings" and alter the ZIP code there.
Q5: Can I use Hulu in two locations?
Hulu Live TV account gives you equal access from different locations. But its Live TV plans can only be used for single-family residences.
Summing Up
By and large, we covered how to bypass Hulu location in three easy methods, coupled with a few important and practical skills on Hulu location changes. Hopefully, you can enjoy the most comprehensive film and television resources anywhere in the world. Here, it's noted that if you want to get access to Hulu content equally on your Android or iPhone device without being detected, just give Virtual Location Tool a shot.
Related Articles:
7 Practical Tips to Change Weather Widget Location on iPad Air/Pro/mini/4/3/2
5 Effective Tactics to Change Location on Tinder [iPhone/Android]
How to Stop Your Employer from Tracking Your Phone (Android & iPhone)
Top 4 Solutions to Fix iPhone Unavailable without Data Loss
Hot Tips to Restore Android Phone from Backup [Informative Tutorial]
6 Methods to Remotely Control iPhone 14/13/12/11/X/8/7 from Computer