11 Best Location Changers for Android and iOS [2023 Updated]
Ever wished you could teleport? The new tool, the Location Changer, brings you close to that fantasy. But instead of moving you to a different place, it moves your character in Pokemon Go to a new position. This revolutionary tech piece allows users to appear as if they are anywhere in the world, virtually. Curious? Let's dive into how this exciting location changing apps works. This guide will help you understand the basics of using mobile location changer app and provide you with the best location changer apps.
Part 1. Top 5 iPhone Location Changer
1. iSpoofer Location Spoofer
Do you want to join in on the fun of playing location-based games like Pokemon Go without having to move around physically? With iSpoofer iOS location changer, you can easily change your iPhone location data to your desired location. This way, you can access content worldwide and play those games like you were there! It's that simple! Moreover, it also comes with various features, such as the ability to simulate movement and customize your speed.
Pros:
More than 3 spoofing modes
Spoofing multiple devices at the same time
You can load the GPX file
Cons:
It is costly and doesn't work on some games
Works with iTunes and Developer Image File
How to spoof location using iSpoofer location changer - fake GPS:
Download and install the iSpoofer Location Spoofer app.
Connect your iPhone to your PC, and open the installed program.
Set your target location and click 'Move'.
The new location will be automatically updated on your device.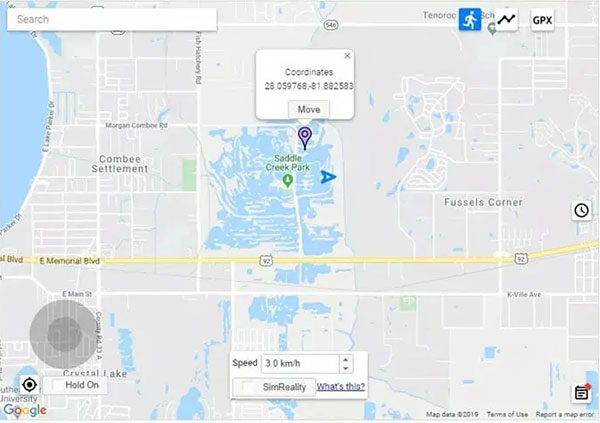 2. iTools Location Changer
ThinkSky's iTools Location Changer is the perfect way to spoof locations on your iPhone. It quickly and easily changes your GPS location, allowing you to appear in different cities or countries with just a few clicks of the mouse. With best app to change location on iPhone, you can alter the information apps used for location-based services such as maps and navigation without traveling there.
Pros:
You don't need to jailbreak
Does not need to install iTunes
There is a joystick for easy navigation
Cons:
It can be challenging for new users
It doesn't support iPhone 11, 12, 13, iOS and above
It takes a long time for a complete setup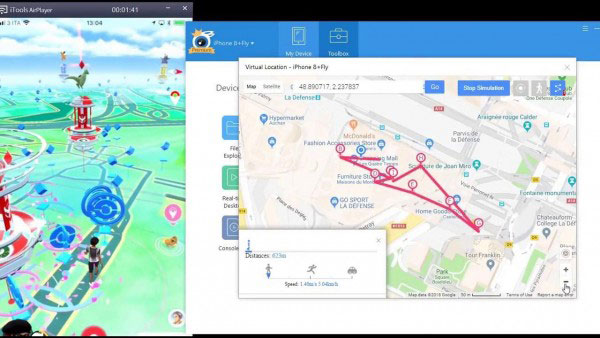 3. Fake GPS Location Tool
You can simply navigate the world in seconds with the Fake GPS Location Tool. The best location changer for iPhone is an application that allows you to change your current location and simulate a new one. You can easily set any location with this tool, whether around the corner or across the globe. With the Fake GPS Location Tool, you can select any destination in the world with just a few clicks and move freely around.
Key Features:
Automatically move your location.
Easy to use
Take screenshots of your new places.
Pros:
You can change your location by typing
It is cheap
Safety guaranteed
Cons:
Sometimes the pointer may not be precise
It doesn't work for all games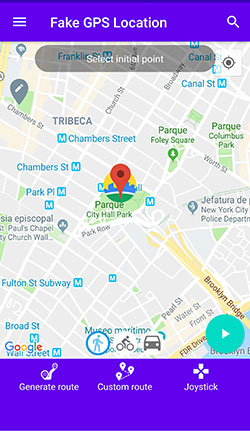 4. iBackupBot
It is a third-party iPhone fake location changer app that you should consider for your needs. It is compatible with both Windows and Mac computers, as well as the latest versions of iOS. With iBackupBot, you can easily change your iPhone's location without much effort, all in just a few clicks!
Here is how it works:
Connect your iPhone and launch iTunes
Click the iPhone icon from the dashboard. Now uncheck the "Encrypt iPhone" and click "Backup Now."
Download and install the iBackupBot app.
Close iTunes and launch iBackupBot, and your files should be backed up.
Now you should open the Apple Maps file. You can follow these paths:
i. System Files => HomeDomain => Library => Preferences
ii. User Apple Files => com.apple.Maps => Library => Preferences
Now check the data block that begins with the tag "dict"
Insert these lines:
_Internal_PlaceCardSimulation
Save and exit
Disable "Find My Phone" by going to settings => iCloud
"Restore Backup" from iTunes and launch Apple Maps. Now you can stimulate the location you want.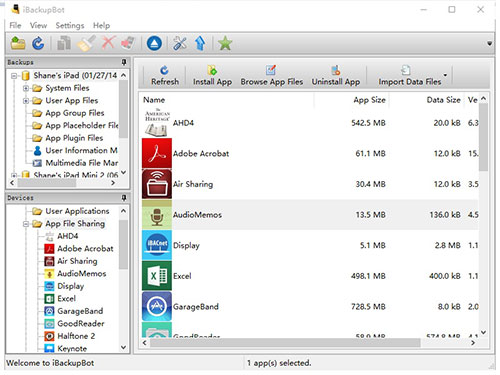 5. 3uTools
3uTools is the most comprehensive location changer for iPhone tools available. It is best for managing music, photos, videos, etc. It is the most accessible tool to mock your location. It is free and you can fake your location while playing Pokemon Go without any hassle. It works with all the iOS and iPadOS 14 and later versions.
Pros:
Work fast, and it is reliable
You don't have to move around physically
You can fake any location of your choice.
All the features are free, and you can spoof at any place as long as you have internet access
Works on both iOS and Android devices
Cons:
Occasional slowdowns while switching locations
How to Use 3uTools location changer app:
Download and install 3uTools. Launch it.
Select "Toolbox." A screen will appear with different options, and click on the "VirtualLocation."
Zoom in and out to choose your precise location. You can also use the search bar to search for a particular place.
When prompted, choose "Modify Virtual Location" and click "Ok" to confirm your chosen location.
Finally, you'll have to reboot your iPhone to update your fake location. This will pull in the fake GPS data.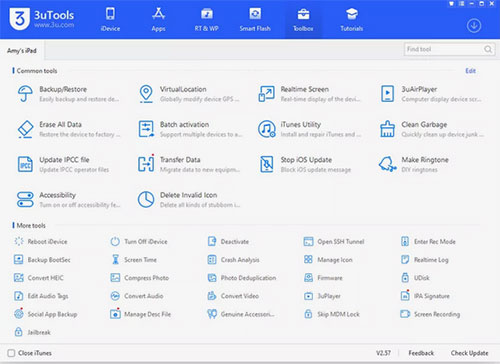 You Might Also Want to Know:
Part 2. Top 5 Location Changer for Android
1. Fake GPS location - Lexa
Lexa's Fake GPS location is a robust location changer Android application that empowers users to simulate their GPS location. This handy tool offers a convenient means to set a false location for multiple purposes, including app testing or accessing restricted content. However, exercising responsibility and ensuring compliance with relevant laws while utilizing this app is crucial.
To fake your location on an Android device using Fake GPS Location, follow these steps:
Open the Google Play Store and search for "Fake GPS Location."
Install the appropriate app from the search results on your phone.
Enter your desired location in the app's search bar to set it as your current location.
The map will show a pin at the chosen mock location.
Customize the app settings per your preferences, such as displaying an icon when Fake GPS is active.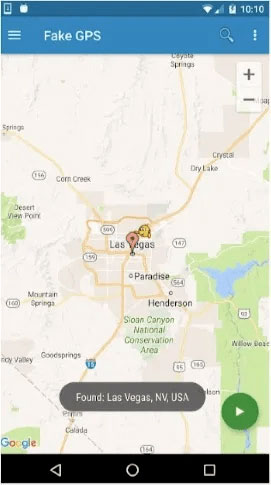 2. GPS Emulator
The GPS Emulator is a highly functional application designed to spoof your Android location effortlessly. (Looking to fake your GPS location on an iPhone?) With an intuitive user interface reminiscent of well-known mapping platforms such as Google Maps, this app is an excellent tool for various activities, including accomplishing challenges in games like Jurassic World Alive. Constantly receiving updates, the app is accessible for free (with an optional premium version) and provides a smooth and hassle-free experience.
To change up your phone's GPS location using GPS Emulator:
Get the app from Google Play and install it.
Open the app to see your current location on the map.
Use the search bar or manually zoom in or out to choose your fake location.
Tap "Start" to begin the GPS spoofing.
Adjust accuracy settings if needed, then tap "Apply."
Other apps will now receive the fake location from GPS Emulator.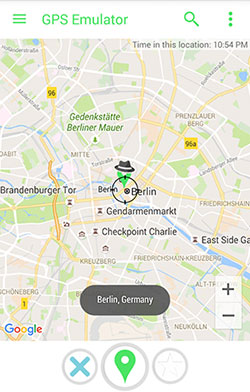 3. Fake GPS Location - GPS JoyStick
The Fake GPS app allows users to instantly set their location to any place in the world with just one click. This nifty application eliminates relying on GPS signals to track your location.
Enable the "Allow Mock Locations" option in the development settings. Once enabled, Fake GPS empowers you to select any destination directly from the map. Its user-friendly interface ensures a seamless experience, allowing users to navigate to their desired location effortlessly.
Whether you prefer to search for a location or input specific coordinates, this application offers both options to fake your whereabouts effectively. With its remarkable features, it stands out as an exceptional location spoofer application.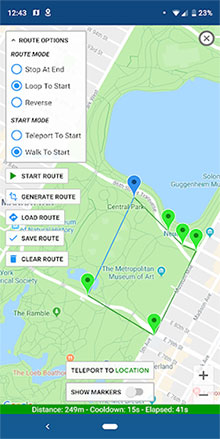 4. Fake GPS GO
Fake GPS GO stands out as an exceptional app for Android, allowing users to simulate their GPS location effortlessly. You can create custom routes with automated points; the joystick feature lets you freely manipulate your location.
This application has consistently proven to be a reliable choice for those needing a top-notch location spoofer. Like other spoofing apps, Fake GPS Go allows users to save their preferred locations for easy access.
Moreover, it provides a significant advantage in GPS-based gaming, making the gameplay smoother and more enjoyable. The best part is that you can install Fake GPS Go without rooting your device, making it hassle-free to set up and use.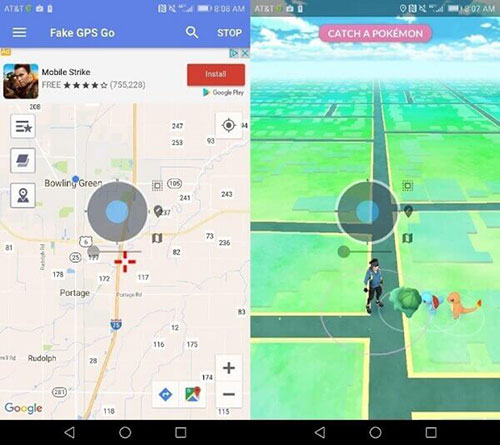 5. Mock Locations
The Mock Locations app is a versatile tool designed for Android users. With this app, users can simulate their GPS location, creating a virtual location different from their actual position. It's ideal for faking all the installed apps' locations. The user-friendly interface allows easy spoofing using the network provider and GPS.
You can mark starting and ending locations on the map, allowing you to chart a specific route. Additionally, you can choose the speed and determine how long you want to stay at each marked point.
How to use Mock Locations:
Go to the Google Play Store and search for the "Mock Locations" app. Download and install it on your Android device.
Enable the Developer Options. Scroll down to find the "Allow mock locations" setting. Toggle it on to enable mock locations on your device. This will allow the "Mock Locations" app to control your location data.
Open the "Mock Locations" app you downloaded earlier. It will ask you to select a mock location app. Choose the specific app for which you want to simulate a fake location.
Use the map within the "Mock Locations" app to find the location you want to set as your fake location. You can zoom in and out on the map to pinpoint your desired location.
Once you have selected the desired mock location on the map, tap the "Set mock location" button in the "Mock Locations" app to apply the chosen location. Your device will now report this fake location to the selected app.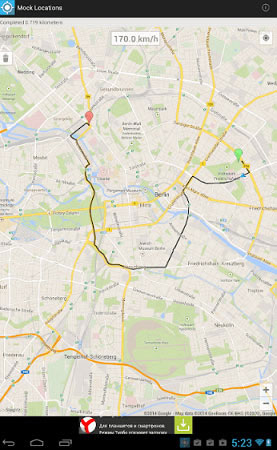 Further Reading:
Part 3: Best Location Changer for iPhone & Android
The Virtual Location Tool is a robust and user-friendly software designed to seamlessly alter your geographical location on mobile devices. It supports iPhone and Android versions. You don't have to jailbreak your iPhone; the location-changing process only takes a few minutes. Its advanced technology ensures you can simulate movement between locations, perfect for location-centric applications like gaming and social media platforms. You also simultaneously manage multiple devices.
The Main Features of Virtual Location Tool:
No jailbreak or root is needed for your iPhone, and it can fake any location.
Manages the locations you've visited on the software. You can save or delete them.
It is compatible with different location-based apps. They include social media platforms, AR games, and more.
You can create and customize the routes from the settings and easily stimulate them on your smartphone.
Your information is safe and secure when you use Virtual Location Tool. The software uses an advanced encryption system to protect your data.
Support all iOS devices. They include iPhone 14 Pro (Max)/ 14/14 Plus, iPhone 13/13 Pro (Max)/12 Pro (Max)/12 mini/ 13 mini/12/, iPhone 11 Pro Max/11/11 Pro, iPhone Xs/XR/X/Xs Max, iPhone 7/7 Plus, iPhone 6 Plus/6/6S, iPhone 8/8 Plus, iPad, iPod touch, etc.
Supports Mac and Windows.
How to change location on Android/iPhone via Virtual Location Tool:
Step 1. Make sure you are connected to the internet. Download the program. Install and launch it. Click "Start", and a "Welcome Screen" will pop up. Connect your device using the cable. Remember to unlock it.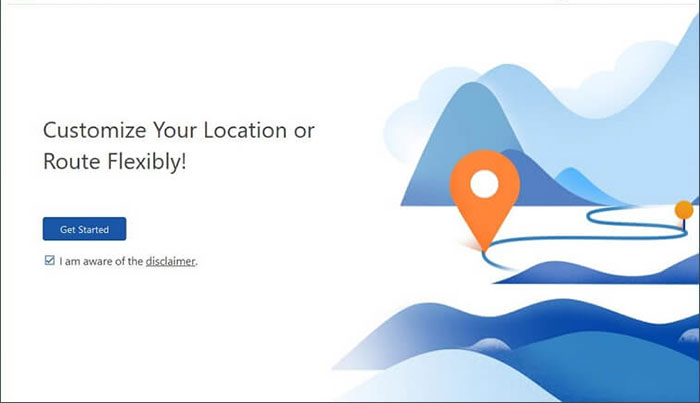 Step 2. The map will load. Click the "Teleport" icon at the top right corner. Click on the map or type the exact locations in the left corner to select your preferred location. You can also zoom out and in to precisely select the place.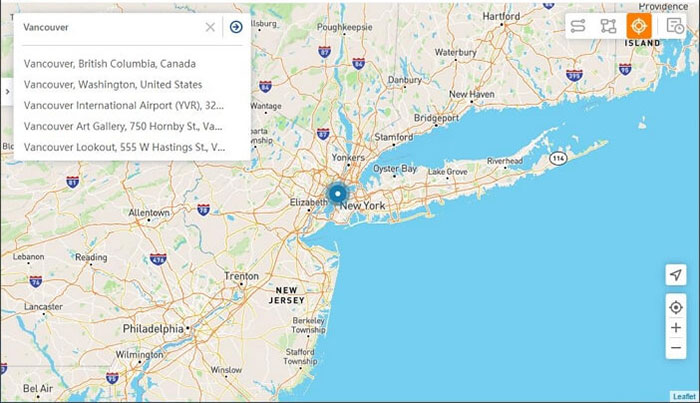 Step 3. Click on the "Move" button. Your locations will be displayed. To check if you have successfully changed the location, open your iPhone map, and a blue dot will signify the changed location.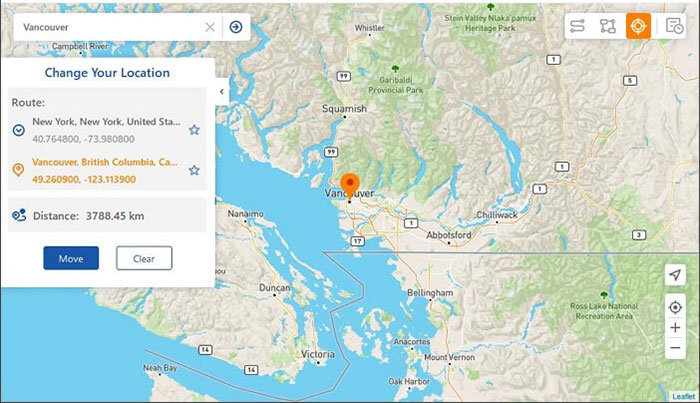 Final Thoughts
In conclusion, changing your iPhone's location can unlock numerous possibilities, from accessing geo-restricted content to enhancing your gaming experience. You can easily switch your location and explore the world with Location Changer. The apps provide a secure and hassle-free location change experience, so you can focus on the joys of discovering new places. With the best GPS location changer, you can go anywhere!
Related Articles:
FGL Pro Pokemon GO: Overview, How-tos, Troubleshooting, & Alternative
How to Fake Location on Find My iPhone? 6 Methods Most People Don't Know.
How to Fake Google Map Location on Android/iPhone in 3 Ways?
6 Smart Strategies for Screen Mirroring Android to PC with/without USB
Top 10 Android Screen/SIM Unlock Apps You'd Better Know [Free & Paid]
[Full Guide] 2 Ways to Fake GPS Location on iPhone without Computer