How to Stop Your Employer from Tracking Your Phone (Android & iPhone)
Over the past few years, exceptional circumstances have brought remote control closer to the vision of more people globally. Some monitoring programs have thus sprung up like mushrooms. For special needs, certain industries have to monitor employees' behaviors during remote office work to improve personal work efficiency or team performance. Sometimes, employees are very conscientious but want to keep away from prying eyes.
Therefore, do you know how to stop your employer from tracking your phone all through? OK, we shall overcome the issue by offering a dozen hot tips and an ultimate way.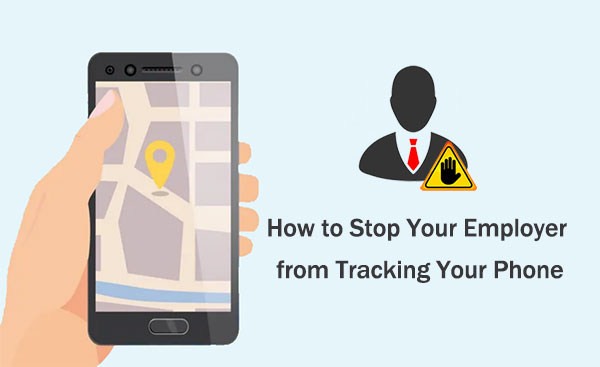 Part 1: Can My Employer Track My Personal Phone Location?
* Can a company track your phone?
There's a possibility. Employers can spy on their employees' phone calls often for the purpose of quality control. For the most part, employers are supposed to stop monitoring once they know that the phone call is personal. However, there are still very few who do not fall within this range.
* How to find out if your phone is being tracked?
Your phone freezes or randomly turns off. (How to unfreeze iPhone in minutes?)
Weird sounds during phone calls.
Receive coded text messages.
Increased data usage.
Decreased battery capacity like faster battery drain.
Sudden performance deterioration.
Unfamiliar apps in your app list like mSpy, Flexispy, Spyera, etc.
Signs of activity in standby mode.
Unauthorized phone activities during use.
Your smartphone works slower than usual.
Your gadget takes longer to shut down.
Battery temperature feels warmer.
Click to Know:
Part 2: How to Stop Your Employer from Tracking Your Personal Phone Location? [15 Hot Tips]
Tip 1: Check the company policies
Understanding the company's professional boundaries is the first step to protect personal info. After clarifying the collection policies and procedures, you can plan effectively and choose not to present something unless necessary.
Tip 2: Use guest profiles
When connecting to your company's Wi-Fi, your browsing history logs will be exposed to your employer. Using a guest profile can significantly lower the amount of data being accessed remotely, which is also a good idea to stop your parents from tracking your phone.
Tip 3: Disable the cellular and Wi-Fi radios
How do I stop my employer from tracking my phone in an easy manner? Turning off the cellular and Wi-Fi radios on your iPhone or Android device. To make it, disable the "Airplane Mode" on your phone, and no one can spy on your privacy via networks.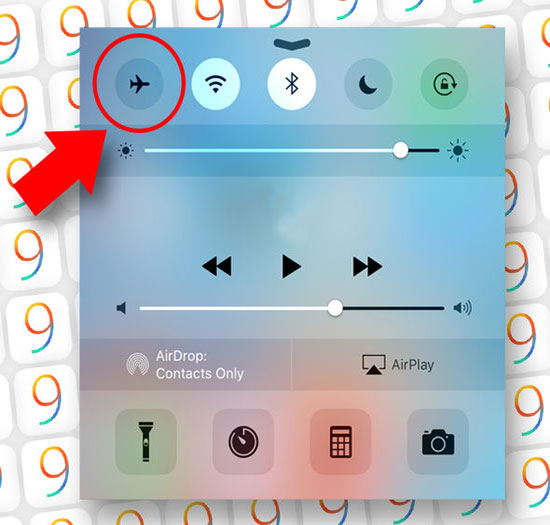 Tip 4: Stop Google from tracking your action
Log in to your Google account on your phone.
Click "Your personal info" under "Personal info & Privacy".
Tap "Manage your Google Activity" > "Go To Activity Controls."
Disable Google's location tracking for good by turning off the data types that are saved to Google.
Tip 5: Limit Ads tracking
By resetting your advertising ID and unlinking targeted advertising profiles associated with your cell phone, you can figure out how to stop your employer from tracking your phone. In addition, you can also do it by making some changes to your device as follows:
For your iPhone, go to "Settings" > "Privacy" > "Advertising" > enable "Limit Ad Tracking".
For Android, head toward "Settings" > "Google" > "Ads" > switch on "Opt out of Ads Personalization".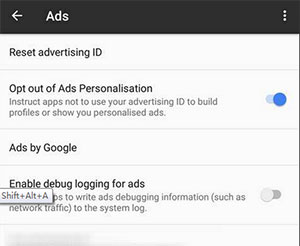 You Might Be Interested in:
Tip 6: Remove spyware programs
If you want to completely remove spyware from your device, it's a great idea to do a factory data reset on it. Here's how:
Head to your phone's "Settings" > "Backup & reset".
Choose "Factory data reset" > "Reset phone".

Type your PIN or password to confirm your action. (Can I remove the screen lock PIN on Android?)
Decide if you want your phone to restore from a backup or start fresh.
Tip 7: Secure your passwords
As you save personal passkeys for banking accounts, emails, etc., your information may be at risk of being compromised. So, try not to save these on the device and enable two-factor authentication on your gadget.
Tip 8: Use a private browser
To surf the Internet, try DuckDuckGo, one of the best privacy browsers to wander around and not have to worry about data leakage. And a so-called ad blocker & privacy browser, Ghostery, can also be taken into consideration.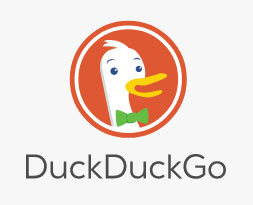 Tip 9: Use a VPN
Suppose you live in Australia, and after linking to a VPN in the UK, your Employer will see your UK IP, and the content will be encrypted with not being able to be monitored by any spy software. To make your behavior untrackable via a VPN, you can take VyprVPN, IPVanish, or Private Internet Access for Android. And if you are using an iPhone, UltraVPN, Surfshark, or 3 TunnelBear could be better.
Tip 10: Turn off location services
Can employers track your phone if you disable location services? Well, this protects your privacy to a certain extent. You can limit the performance of third-party apps in doing so. Here are the steps to get it done well:
On your iPhone/iPad, get into its "Settings" > "Privacy" > "Location Services". Disable the apps that use the location service by moving the sliders at the top screen.
On Android, open App Drawer and go to "Settings" > "Location" > "Google location settings". (Here, what if I can't sign in to my Google account but must?) Next, disable "Location Reporting" and "Location History".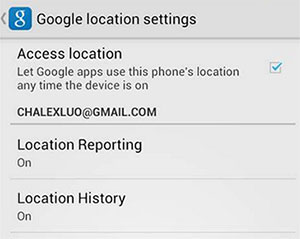 Tip 11: Protect online privacy
Here are several popular measures on how to stop your employer from tracking your phone by protecting your online privacy:
Eliminate or reduce app usage on the ones that may track your actions.
Restrict browsing to HTTPS sites only.
Disable third-party cookies.
Lock down social media profiles.
Consider using a proxy.
Tip 12: Try 5G networks
As the two core encryption technologies in 5G, location information protection & identity protection can provide you with more reliable online travel. To use the network, you can leverage mobile broadband, wireless tethering devices, and Overdrive & MiFi.
Tip 13: Download anti-spyware apps
While an anti-spyware program like Certo AntiSpy on an iPhone can only be used to identify the monitoring apps or let you scan your Apple device through your computer at most. Android users can get pretty far using tools like Certo mobile security.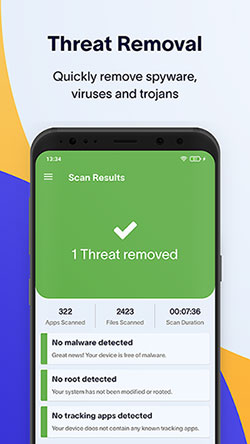 Tip 14: Check virtual assistants
The release of Siri and Google Assistant enables us to use our phones beyond calls and chats. But they have disadvantages besides convenience. For instance, if you utter the words used to wake up, the audio will be uploaded by Apple or Google servers for processing. Often, these files are anonymized and run through algorithms that seek behavior and patterns for targeted advertising.
Part 3: Stop Your Employer from Tracking Your Phone via Location Spoofer [Ultimate Way]
In a broad sense, disabling the location of the phone will have a bad effect on the performance of most third-party applications like geo-based programs, while changing it can circumvent this pitfall. As such, the Virtual Location Tool comes into play and can help you better weigh the pros and cons by specifying any corner of the world without anyone knowing it.
Main characteristics of Virtual Location Tool:
Stop your employer from tracking your phone by spoofing its GPS location.
Customize routes, simulate routes, and create diverse routes without effort.
Choose or remove the old locations saved on this product.
Quickly set virtual locations in seconds, making it difficult to monitor.
Work for 8000+ iOS/Android devices, including iPhone 14/14 Plus/14 Pro (Max), iPhone 13/13 Pro (Max)/13 mini/12/12 Pro (Max)/12 mini, iPhone 11/11 Pro/11 Pro Max, iPhone X/XR/Xs/Xs Max, iPhone 8/8 Plus, iPhone 7/7 Plus, iPhone 6/6S/6 Plus, iPod touch, iPad, Samsung, Xiaomi, Huawei, Motorola, HTC, Google, LG, Sony, etc.
It won't let out your privacy.
How to stop your employer from tracking your phone by faking location with the Virtual Location Tool?
Step 1. Free download and install Virtual Location Tool on a computer. Launch it and tap "Get Started" from its primary interface.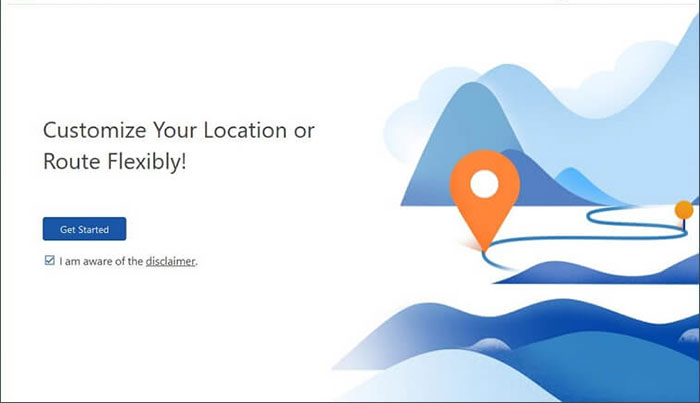 Step 2. Connect your Android/iOS device to the computer through a USB cable. The utility will soon identify it. After that, tap "Teleport Mode" and enter your wanted location in the search bar. Now, you are empowered to input GPS coordinates to locate a specific destination.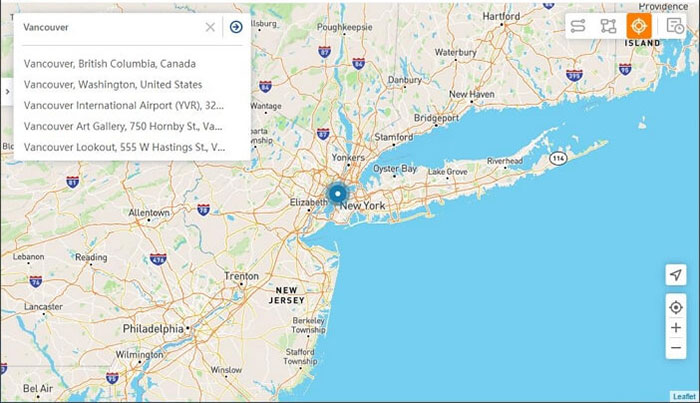 Step 3. When the pointer moves to the exact location on the map based on the location you set, click "Move" to spoof the GPS location on your phone.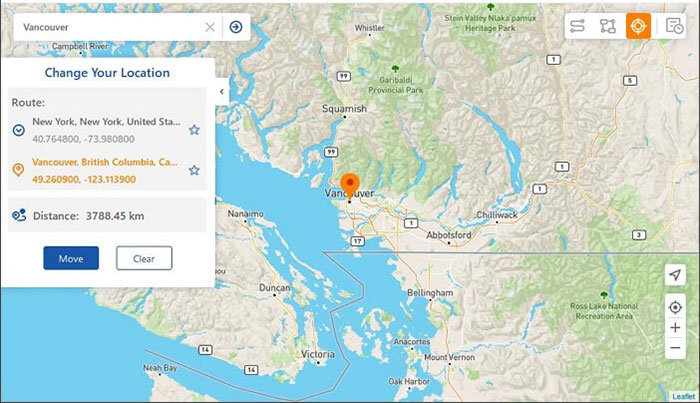 Words in the End
By and large, we need to make it clear that employers often monitor employees out of goodwill, let's say, for productivity improvement. However, some don't want to be monitored just because they wish to avoid exposing their activities to others. In other cases, they also need to simulate virtual locations to stop their loved ones from tracking them.
All in all, these require mobile users to pick a more professional utility like Virtual Location Tool to spoof devices' locations at will.
Related Articles:
7 Practical Tips to Change Weather Widget Location on iPad Air/Pro/mini/4/3/2
How to Fix Unable to Activate iPhone 14/13/12/11/X/8/7 [13 Hot Tips]
5 Effective Tactics to Change Location on Tinder [iPhone/Android]
5 Proven Ways to Fix iPhone Passcode Expired [2022 Latest]
16 Tips & Tricks to Speed Up Android Phone [Definitive Guide]
iPhone Storage Full? How to Free up Space on your iPhone in 11 Tips