How to Clear Junk Files on Android Smart Phones
Why Remove Junk Files an Android?
Junk files are some of the least important files that take up lots of space in your Android device. They fill up every bit of the phone memory - leaving little to no space for your important stuff music, photos and installation of new applications.
With so many junk files on your Android phone, it slows down the device to a grind and prevents it from reaching its optimal performance. The junk files make your phone run slowly, less storage space for your photos and music and worst of all there will be limited space for you to install important apps. For now, there may be enough free space for everything, but eventually you will be required to organize your Android phone and get rid of all the junk files that serve little or no purpose in your phone. So how to clear junk files on Android phone?
For iPhone users, please read the page of clearing iPhone junk files with 1 simple click.
The whole task of deleting junk files from the phone is simple and straightforward - but only once you know what you are doing. You could either do it manually or use a tool like AVG Cleaner. Here, we briefly outline how to go about either method.
Part 1. Quick Way to Clean Android Junk Files with Android Data Cleaner
Part 2. How to Clear Junk Files on Android by Using AVG Cleaner?
Part 1. How to Delete Junk Files from Android Phone in One Click
Is there any way to clean junk files on Android easily and quickly? The answer is Yes!
Super Tool to Clean Junk Files on Android:
If you want to clear junk files on your Android phone more quickly, you can turn to this all-in-one cleanup tool - Android Data Cleaner. Not only can it allow you to clear junk files on Android phone in one click, but also you can clean temp files, log files, etc. Now you can follow the instructions below to start clearing junk files on Android phone.
First of all, please be sure the software is downloaded and installed on your computer or laptop, and then you can launch it directly.
After that, you can connect your Android phone to the computer via USB cable and install the MobileGo connector on your device as prompted. Now you can see an interface like this: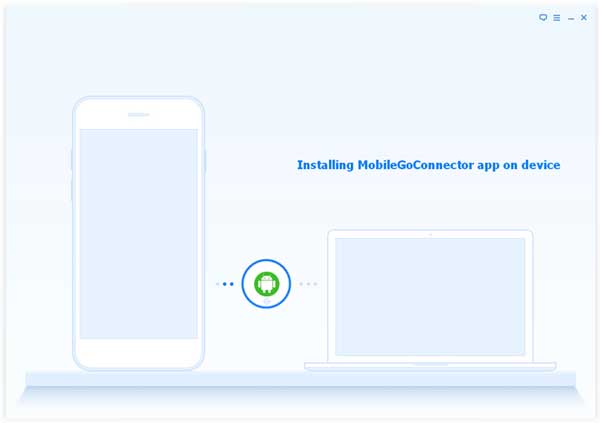 Secondly, after your Android device has been detected by the software, you can choose the cleaning mode as you like. Here please select the Erase All Data mode to continue.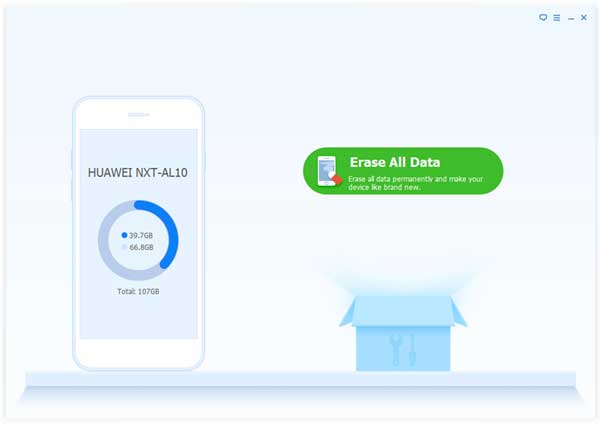 Note: For Android devices, the software now only supports the Erase All Data mode, so it is strongly recommended to make a backup of your important data on Android device in case of unexpected data lost. And the software will be improved with more functions for Android soon.
Finally,just click the "Erase Now" button, and type "delete" on the pop-up window to confirm your action. Then all the junk files on Android will be cleared from your Android phone immediately.
Part 2. How to Clear Junk Files on Android Phone Using AVG Cleaner?
Go to the Google Play Store and look for AVG Cleaner. Download, install and fire it up. You will be presented with easy options of clearing junk from the phone. Use the steps outlined below.
Step 1: Cache clean
Just as the name suggests this method cleans all the cache data on your Android phone. This cache mechanism has the limitation of allowing quick buildup of useless files on your device. The solution therefore to run this process frequently.
Step 2: Communication clean
This is an effective method of getting rid of all your call record and messages threads. However little space your call logs and message take in your Android phone, they still need to be removed frequently in order to increase the search speed of your phone.
Step 3: Deeper clean
This method is removing all the residue contents left behind by your SD card after you have uninstalled it from your device.
Step 4: Mark clean
The method is meant for cleaning up your browser history, Google maps, Google markets, and search records of Gmail and clipboard records for the sole purpose of protecting your privacy. With this kind of method, you can individual select the items you wish to do away with.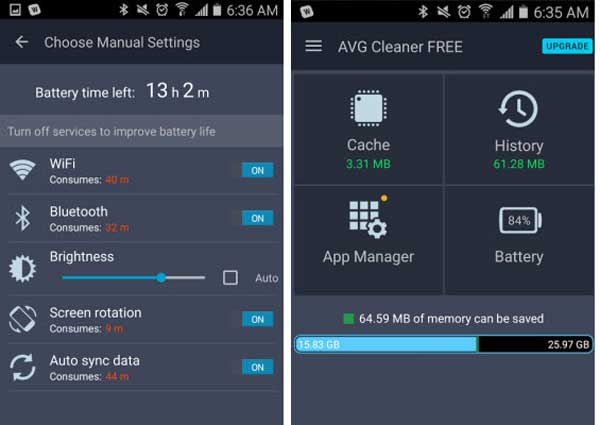 Related Articles:
How to Erase iPhone Data without Restoring Permanently
How to Wipe Data on Android Devices Easily