How to Disable Android OS Update Notification?
Android system would inform its users when there is a update available. This would be a good feature which can let people know the updates and upgrade their OS version timely. But sometimes this would become a boresome information especially when users are doing something important on their device. So at this moment, some of you might want to disable Android OS update notification to release yourself from the repeated message, right? Maybe the detailed disabling steps here can help you.
Why I Want to Turn off the OS Update Notification on Android?
Generally speaking, the system update notification on Android would be helpful for users since it will prompt users when there is OS update available. Nonetheless, some users do not like it for the reason that:
- It will interrupt users when they are watching TV or playing games. This would make us whiny.
- The notification will take up some space of the device which would slow the mobile phone.
- Users need to take some time to view or clear the messages.
- It is just a junk message for some users- people who want to upgrade the system version would upgrade it once they receive the prompt but users who do not want to update the OS version would keep receiving the unprofitable message.
Tutorial on How to Disable Android OS Update Notification
Unlike turning off application's notification on Android, disabling Android OS update notification is more complicated- you need to connect your mobile phone to a fake Wi-fi hotspot. Thus, in order to perform the disabling process more smoothly, you'd better go with the detailed steps below carefully. Now let's take a look at the whole process.
See also:
How to Install Android Lollipop on Phone and Tablet?
Step 1. Turn on Settings application
First of all, just tap on the icon of Settings on your screen to open the application. Then, in this section, you need to scroll down to find and select About phone option.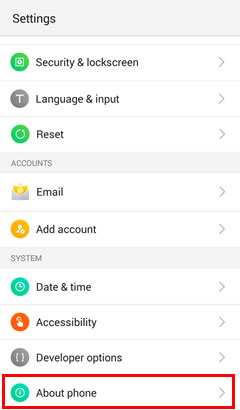 Step 2. Enable a fake system update
On this page, you need to elect the option System update and then set to turn on a fake system update.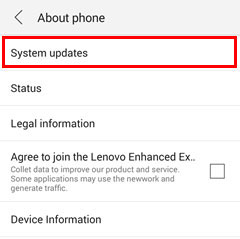 Step 3. Connect to a fake Wi-fi hotspot
After that, you need to turn on network traffic. Here if your phone is offline, you will have a Network traffic alert. Then click OK and link your Android phone to a fake Wi-fi hotspot.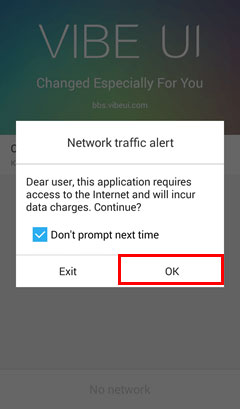 Step 4. Update your Android system to the latest version
Now you can see the current OS version on the page. Just hit Check update and pretend to look for the most recent OS version. And after half minute, you will get a prompt saying your Android phone OS is updated to the latest version. But in fact, the operating system of your phone hasn't been updated to the newest version cause you have disabled the network while performing the update.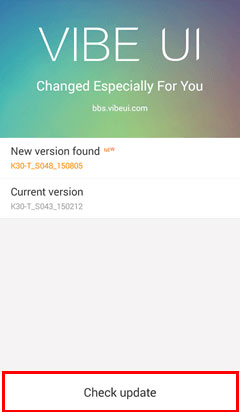 That's it! From now on, the Android OS update notification will not disturb you anymore. And if you want to update the system version next time, you can turn off the fake system update and then go to Settings> About phone> Software Updates> Install now to upgrade the system easily. Hope this tutorial can help you to get rid of the repeated notification.
Related Articles:
How to Check Software Updates on Samsung Galaxy?