How to Transfer Photos from LG Phone to Computer? [Solved]
Most photography enthusiasts always take lots of photos to record what happened in daily life with their LG phone. Hence, more and more photos they take, lead to the less storage of their LG phone, which becomes slower when using. So here's the problem: "How to transfer photos from LG phone to computer in order to expand the storage space of our LG phone? " or "How do I transfer files from my LG phone to my computer as a backup and relieve the space of my LG phone?"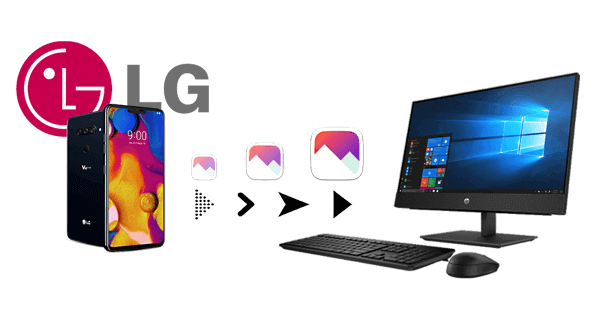 In this article, 4 methods will be offered to you about how to transfer photos from LG phone to computer, including using MobiKin Assistant for Android, Dropbox or Google Drive, USB cable, Multimedia Messaging. Follow the tutorial and you will accomplish the transfer without any hassle.
Part 1: How to Transfer Photos from LG Phone to Computer with MobiKin Assistant for Android
As a powerful and multifunctional assistant for Android, MobiKin Assistant for Android can definitely help you to transfer your LG photos to computer easily and efficiently. With it, except for photos, you can also transfer the other files from your LG to a personal computer with only one click, such as contacts, text messages, videos, music, apps and other data.
What's more, you can backup or restore Android data easily, manage the Android contacts and SMS freely, organize apps without any limitation and so on. One of the biggest feature of the software is its high security towards your phone data since it will not collect, store or damage any of your phone data. There is no need to worry about losing files in the transfer because of software powerful security.
Also, except for LG phones, it also supports most of Android brands, like Samsung, HTC, Sony, Motorola, Huawei, ZTE and so on. For LG phones, it is compatible with LG G7/G6+/G6/G5/G4, LG V40/V30+/V20/V10, LG Q8/Q7/Q7+/Q6, LG K10/K8, LG U/Google/X Power/Optimus/Env3/Cosmos/Dare/Rumor, etc.
Here, you can get the trial version of this program to try first. Download the right version and follow the guide below to transfer photos from LG phone to computer.
Step 1: Launch the Program and Connect Your Samsung with a USB Cable.
After downloading the program, please enable USB debugging on your LG phone to ensure that your phone will be detected by MobiKin Assistant for Android. When your LG device succeeds, the interface will be like this below.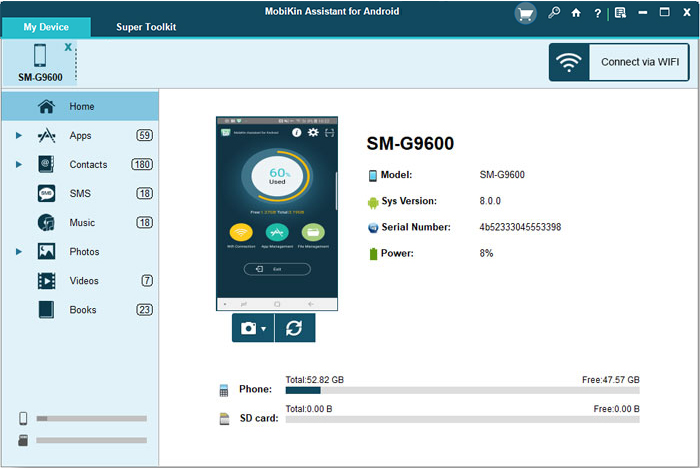 Step 2: Export Photos from LG to Computer with Ease.
Tap on the icon of "Photos" in the list on the left, the detail of photos from LG phone will show up in the interface. Select the photos that you want to transfer to the computer, click on the "Export" button on the top menu to transfer these photos to the target folder on the computer.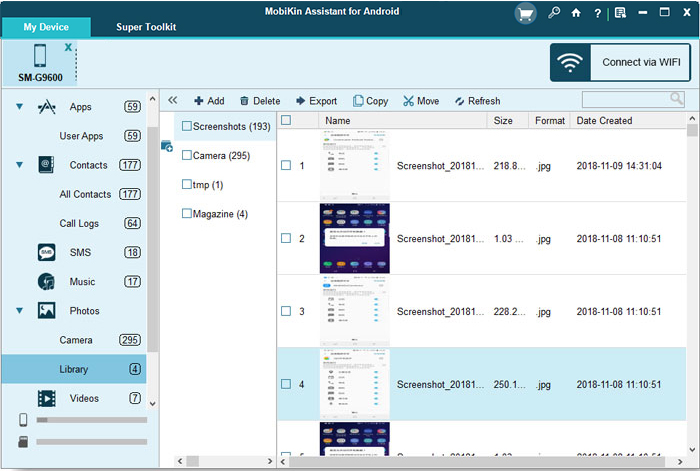 Done! You transfer the photos from LG phone to the computer successfully. Very easy, right? Other functions of this program are waiting for you to discover.
Part 2: How to Transfer LG Phone Photos to Computer with Dropbox or Google Drive
With the third-party application, like Dropbox and Google Drive, also can help you to transfer LG phone photos to computer. Here are the steps to import photos from LG phone to computer:
Step 1: Download the App on LG Phone and Log in the Account.
Go to Google Play Store to download the application and sign in your account if you have one or you need to create one.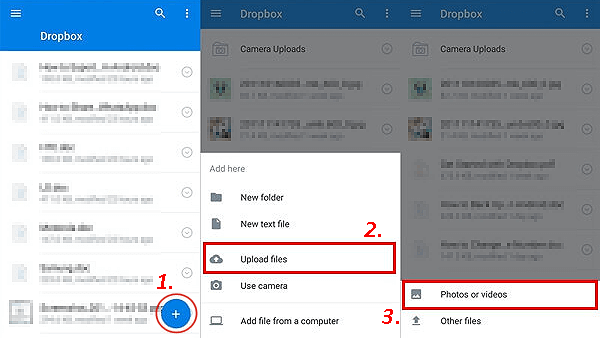 Step 2: Sync the Photos from LG to Third-Party Application.
Go to the settings and open the synchronization to sync the photos. Now, download the same app on your computer and after syncing, you can find a folder on your computer that saves your photos from LG device.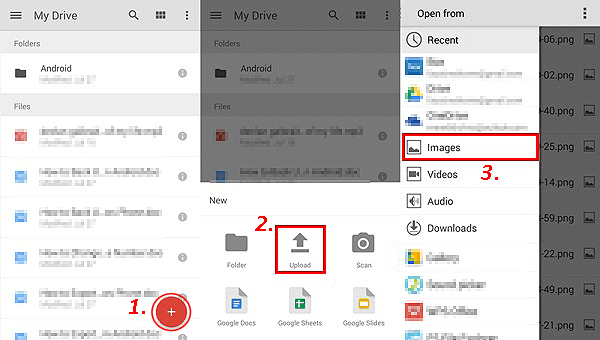 Part 3: How to Transfer Pictures from LG Phone to Computer with USB Cable
Use a USB cable to transfer pictures is an old fashion but simple way. Here are the steps.
Step 1: Connect Your LG to Computer with a USB Cable.
When you connect between LG phone and the computer, unlock your device and select "Media sync (MTP)" if your phone asks you to choose a USB connection type.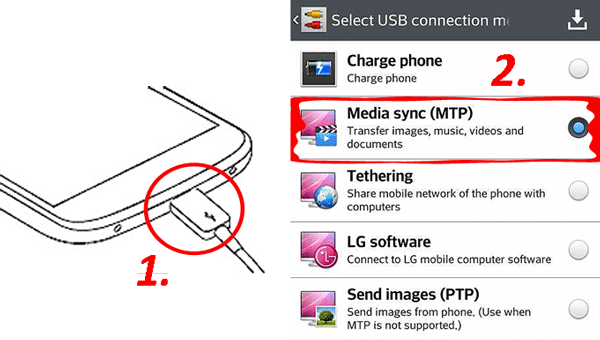 Step 2: Find the Folder that Saves the Pictures from LG Device.
Open "Computer"/"My Computer"/"This PC" on your computer or you can use a shortcut "Windows + E" to go to. You can see your LG device, open it under the section of "Portable Devices", enter "Internal storage" and go to the folder of "DCIM". Now, you can see the pictures from your LG device.
Step 3: Transfer the Photos to the Computer.
Drag and drop the pictures that you'd like to the target folder.
Part 4: How to Transfer Photos from LG G Stylo to PC with Multimedia Messaging
You can use the multimedia messaging system to transfer photos from LG G Stylo to PC. Actually, this method uses email account which can download the pictures to transfer the photos. This way can only be used by any LG phone which can send multimedia messages.
Here is the general process to upload photos from LG phone to computer:
- First, go to the multimedia messaging system on your phone device and choose one picture you'd like to transfer.
- Then, write down the email address that you have and click the "Send" button.
- Last, enter the email account on your computer and download the picture that you sent.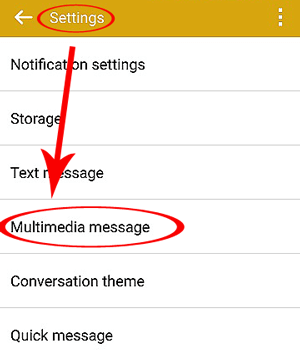 Well, you have transferred the photo already. In this way, you only can transfer one picture at a time, if you want to transfer all of them, this will not a good choice for you.
To Sum Up
After reading this page, you may realize that it's very simple to transfer photos from LG phone to the computer. As you can see, the best one is to use MobiKin Assistant for Android to transfer the LG phone pictures. With its professional, comprehensive, high efficiency and safety, you can get rid of all the troubles from transfer between your LG phone and computer.
Without further ado, download it and have a try. If you have any questions, please leave a message to tell us, we will glad to help you.
Related Article:
[LG Backup & Restore] 4 Ways to Easily Backup & Restore LG Device
How to Transfer Contacts from LG Phone to Computer? [4 Proven Ways]
[3 Methods] How to Restore Deleted Text Messages on LG Phone