Huawei Contacts Recovery: How to Recover Lost Contacts on Huawei Phone
Most of us may have suffered from data loss on mobile phones, especially the loss of contacts. Huawei mobile users are no exception. Actions like accidental deletion, OS update, factory reset on Android are likely to make us lose our phone contacts unexpectedly. It is vital to figure out how to recover lost contacts on Huawei against time to reach out to our family, friends, colleagues, etc.
Well, in today's passage, we will list three simple yet effective ways to restore lost contacts on Huawei phones. Before that, you'll learn five shotgun approaches on how to find the missing contacts on Huawei.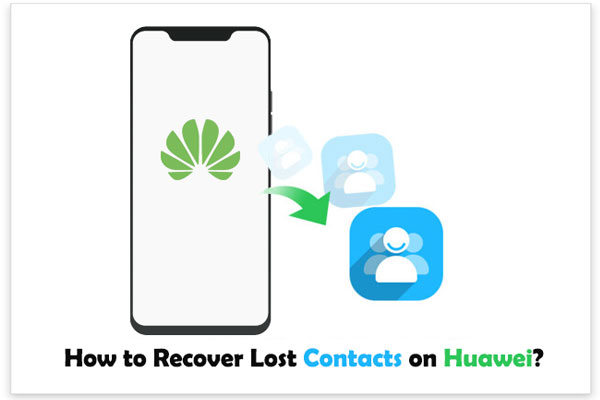 Part 1: What to Do First if You Lost Contacts on Huawei Phone?
1. Ensure Your Huawei Phone Displays All the Contacts
If you have lost contacts on Huawei phone P40/P30/Mate40/Mate 30/Ascend/Nova series, etc., what you do first is to check whether your device displays all the contacts. To do it:
Open your Contacts list.
Tap the menu (three dots).
Press Settings > Contacts.
Open the "Contacts to display" dialog.

Select "All Contacts" to verify if some Huawei contacts are hidden.
Related Posts:
2. See if the Contacts Are Stored on Your SIM Card
You might find the solution above doesn't work. Now try to check if your SIM card stores some of your contacts:
If your Huawei phone's SIM card stores a large number of contacts, it might take some time to load the items after you update or reboot it. Wait a few minutes for the contacts to be displayed.
You may have imported vCards from the phone internal storage or imported contacts from its SIM card. While doing this, your phone will automatically merge duplicate contacts.
Take out your SIM card and insert it into the slot again. Wait until the phone recognizes it and see if your missing contacts appear.
If you have two SIM cards inserted in your phone, save contacts to either of them and disable the SIM in Dual SIM Settings, you won't be able to see the contacts stored on that card.
3. Check if a 3rd-party Contacts Application Is Set as the Default App
Contacts may not turn up normally, which may occur when using a 3rd-party contact application in the event of limited permissions or app errors. (See how to fix Android app not installed error)
To do so, open Settings from Huawei > search for Default apps > choose the pre-installed Dialer app for Call. (For EMUI 10.0 or 10.0.1, here select the "Phone" app; for EMUI 10.1, choose the "Contacts" app.)
4. Disable Contacts Permission for Other Apps
Here are easy steps to turn off contacts permissions for other applications:
Open Settings > search for and access App permissions.
Tap Contacts, and disable the switches for third-party apps.
Be careful granting Contacts permissions to 3rd-party apps that may modify your contacts.
5. Delete Data on the Contacts App and Try Again
There might come an error during contacts loading. To fix this issue, open Huawei Settings > search for and access Apps > go to Contacts > Storage > Clear data.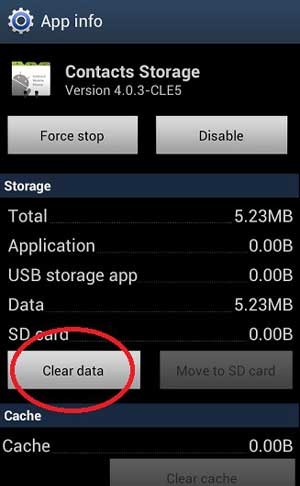 Finally, do remember to back up your entire Huawei phone for safety if you can find the lost stuff with the means above. If not, keep reading to learn three easy ways to recover lost contacts on Huawei.
Part 2: How to Get Disappeared Contacts on Huawei from Recently Deleted Screen
Huawei phone contacts disappeared. It's likely that you accidentally deleted them. Now, you can try to get them back from the Recently Deleted screen. You can do this from either Huawei Settings or Huawei cloud (if you've synced your contacts to the cloud before losing them)
Note: Since EMUI 10.0, the recently deleted data is recoverable within 30 days after the deletion.
> How to Recover Huawei Contacts from Settings
Open your Huawei phone's Settings.
Search for and access Organize contacts.
If the Recently Deleted option is available, please press and hold contacts on the Recently Deleted screen.
Touch Redo.
If the option is not available, it indicates restoring lost contacts is not supported on this phone.
> How to Restore Contacts from Huawei Cloud
Go to cloud.huawei.com on your phone or PC.
Sign in to your Huawei account.

Hit "Recently deleted" at the bottom of the screen.
Select the contacts you want to retrieve and touch Redo.
On the Contacts screen, you can check whether all your deleted/lost contacts have been restored.
Log in to your Huawei Cloud on your phone and enable Contacts sync.
The contacts will then be synced to this phone.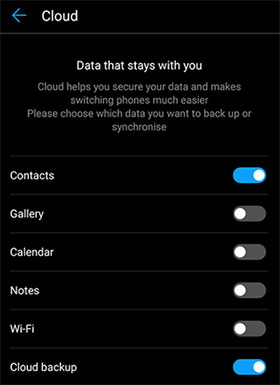 Learn More:
Part 3: How to Retrieve Huawei Missing Contacts from Huawei Backup
This is a pretty simple way to restore contacts if you have made a backup with Huawei's built-in backup app before losing your contacts. Chances are that you'll find all the lost items from the backup files.
How do I restore my contacts on my Huawei phone from Huawei backup?
Open the Backup app from your Huawei phone's main menu.
Tap the option that says "Restore".
Select where your backup is saved.
Touch "Next" to continue with the restoration process.

Enter the password for the backup if it was password protected.
Choose Contacts from the options available on the next screen.
Tap on "Start restoration".
After that, open "Contacts" and verify the restored data.
Part 4: How to Recover Lost Contacts on Huawei without Backup?
If the accidental deletion isn't the culprit for Huawei contacts missing or you have no backup before losing them, it is indispensable to have a recovery software like MobiKin Doctor for Android (Win and Mac). This is the best tool to recover the deleted contacts or other content on Android devices.
MobiKin Doctor for Android is remarkable because it can:
Recover lost contacts on Huawei phone with a high recovery rate.
Restore data from both Android internal memory and SD card with ease.
Support retrieving data like contacts, call logs, SMS, photos, music, videos, audio, and documents.
Apply to various Android devices, including Huawei P40/P40 Pro/P30/P30 Pro/P20/P20 Pro/Mate 40/Mate 30/Mate 20/Mate 10/Mate X/Nova 8/Nova 7/Nova 6/ Nova 5/G/Y/Ascend, etc.
Well protect your privacy.
How to recover lost contacts on Huawei phone with MobiKin Doctor for Android?
For contacts recovery, you're required to root your Huawei phone beforehand so that the program can run a deep scan on your device's internal storage.
Step 1. Link Huawei to a PC via a USB cable and start the tool on this computer. To have your phone recognized by the utility, you may need to toggle on USB debugging on your Huawei device. Then you are all set.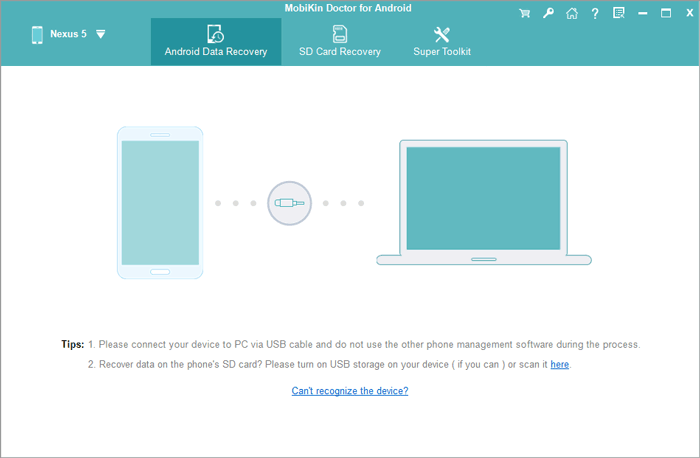 Step 2. Choose "Contacts" from the primary screen and click "Next". Subsequently, the program will run a thorough scan on your device. Soon, your phone's contacts will turn up on the right panel.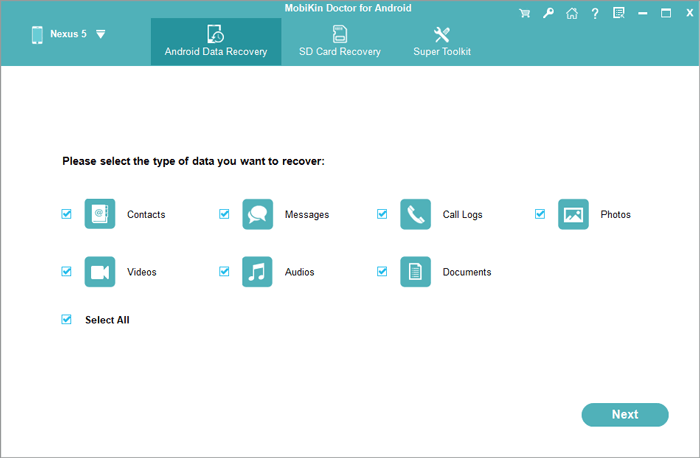 Step 3. Your deleted/lost contacts will be marked as red color by the program. Now preview and choose the ones you want before clicking "Recover" to save your desired contacts on your computer.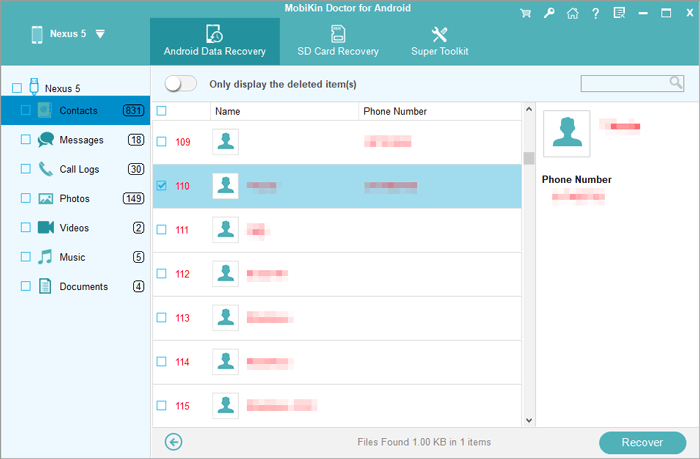 Video guide on how to recover deleted contacts from Huawei:
Closing Remarks
As we said earlier in the foreword, there are many reasons that are responsible for the loss of Huawei contacts missing. As for methods of restoring lost contacts mentioned in the first two parts, they are stoppages, to some extent.
If you don't have a backup file, or your contacts have been lost before the backup is made, taking on the task with MobiKin Doctor for Android is the go-to solution. This program can fetch the lost contacts on Huawei with a high recovery rate. Plus, it won't reveal any of your privacy. So download it for free and give it a shot now.
Related Articles:
How to Transfer Contacts from Samsung to Huawei [5 Easy Methods]
Top 6 Huawei Data Recovery Software [Most People Don't Know]
3 Ways to Recover Deleted Contacts from Android (#1 is Awesome)
Android Picture Recovery - Recover Deleted Photos on Android
How to Fix Contacts Disappeared from Android? [Definitive Guide]
How Do I Transfer Contacts from Huawei to iPhone (Step-by-Step Guide)